Managers have been in the news for all the wrong reasons these past two weeks. The Astros and Indians couldn't wait until the end of the season to dispatch their failed skippers, sending Cecil Cooper and Eric Wedge in search of new jobs. For each man, it was his first firing at the major league level. Cooper and Wedge both have a long way to go to come close to the manager who mastered the art of receiving the pink slip.
Billy Martin mastered a few other traits during his stormy managerial career. When it came to management of a game, few major league skippers could match the wits and brilliance of Martin. He had an exhaustive knowledge of the rules and a thoroughly perceptive understanding of game strategies. Unfortunately, Martin's mean-spiritedness had no limits. If someone wronged him, he became bitter and spiteful to the extreme, character traits that sometimes led to his dismissal.
Such a tendency was epitomized by an incident involving Martin and the Topps Company. In the early 1970s, Topps sent a cameraman to the Tigers spring training camp in hopes of taking a photograph of the Detroit manager for the company's 1972 baseball card set. Apparently annoyed by the cameraman's presence, Martin finally agreed to pose for the shot. He did so only reluctantly—while sending a subtle message of wrath to the photographer. The positioning of Martin's hand on the bat, with his middle finger extended downward and his other fingers hidden from view, expressed Martin's feelings on this spring day. The gesture, by the way, made it onto the final Topps card.
Martin showed a tendency for antisocial behavior much earlier in his career. Although he was a terrific performer in World Series play, particularly in the 1953 Fall Classic, Martin paved the way for his own early exit from the Yankees in the spring of 1957. On May 16, Martin's 29th birthday, he hosted a party at the famed Copacabana nightclub that was attended by several of his teammates. Famed singer and comedian Sammy Davis Jr. was performing on stage. Sitting at the adjacent table to the Yankees were members of a bowling team who were hurling racial epithets at Davis. Hank Bauer intervened to silence the bench jockeys, only to ignite a bench-clearing brawl between his Yankees teammates—including Martin—and the bowling team.
By the time the fight ended, one of the bowlers, a Bronx delicatessen owner, had incurred a broken jaw and a concussion. After investigating the incident, the Yankees front office determined—falsely, I might add—that Martin was principally at fault in starting the fight. Making Martin the fall guy instead of Bauer, the Yankees banished their second baseman by trading him to the lowly Kansas City Athletics.
The trade devastated Martin, who considered himself first and foremost a Yankee. For the rest of his career, he bounced from club to club, including a stopover with the Reds in 1960. On Aug. 4, Martin came to bat against hard-throwing Cubs left-hander Jim Brewer. When Brewer threw an inside pitch, an overheated Martin charged the mound and clocked Brewer with a roundhouse right. The punch broke Brewer's cheekbone. The Cubs and then Brewer sued Martin, with the left hander eventually winning a $25,000 payment through the courts. The incident typified Martin's sense of paranoia; he often acted as if the opposition, umpires, or even members of his own team were out to get him out as part of some intensely woven conspiracy.
Martin's propensity for fighting didn't dissipate when he retired from playing and became a manager. In his first managerial stop, Martin led the Twins to the 1969 American League West title. That season did not pass without incident, however. In August, Martin fought with one of his own pitchers, right-hander Dave Boswell, outside a bar in downtown Detroit. Martin punched Boswell, sending him sprawling to the ground.
In 1971, Martin moved to Detroit fulltime, as the manager of the Tigers. He led the Tigers to the American League East title, but then initiated a nasty brawl in the Game Two f the American League Championship Series when he ordered pitcher Lerrin LaGrow to throw at Oakland A's shortstop Bert Campaneris.
In 1974, as the manager of the Rangers, Martin found an unlikely sparring partner in the team's 59-year-old traveling secretary, Burt Hawkins. At first, Martin and Hawkins argued over whether the Rangers' wives should be allowed to organize their own club. Wanting no part of a "wives club" with the Rangers, Martin decked Hawkins with a firm right fist.
Martin's most celebrated confrontation as a manager took place in his next managerial stop—during a nationally televised game in 1978. With Martin's Yankees playing the rival Red Sox at Fenway Park, Martin steamed as he watched Reggie Jackson run tentatively while approaching a ground ball to right field. Believing that Jackson was not hustling on the play, Martin ordered backup outfielder Paul Blair to take his place in right field. When Jackson arrived at the top step of the dugout, he spread his arms out in a gesture of bewilderment, questioning why Martin had removed him in the middle of the inning. In no mood for a lengthy explanation, Martin lunged at Jackson, wrapping his arms around his star outfielder as if to tackle him. Several Yankees coaches, most notably Elston Howard, broke up the skirmish by restraining an enraged Martin.
Despite piloting the Yankees to the World Series in 1977, Martin didn't last the following season in New York. With the Yankees mired in fourth place on July 23, he replied to a reporter's question about Jackson and George Steinbrenner with the infamous words: "One's a born liar and the other's convicted." To no one's surprise, Steinbrenner fired him, marking the first of five pink slips that he would issue for his favorite manager.
Martin returned to the Yankees dugout in 1979, only to become involved in an offseason altercation with—of all people—a marshmallow salesman. (Yes, there are apparently such traffickers, though I doubt they travel door-to-door.) During a later stint in pinstripes in 1985, Martin would grapple with one of his pitchers, rugged right-hander Eddie Whitson. Unlike many of his earlier fights, Martin soundly lost the match with Whitson, who left his manager battered and bruised.
As badly as Martin behaved at times, he could be brilliant and innovative in the ways that he managed a ballclub. Martin performed arguably his best managerial work with the A's in the early 1980s. Playing an aggressive style that emphasized the use of the stolen base, the hit-and-run and a variety of trick plays, Martin's philosophy became known as "Billy Ball."
Knowing that he had little talent in his bullpen, Martin asked his starting pitchers to complete games at a time when most other managers pulled their starters in favor of middle and long relievers. In the short term, Martin's strategies worked. Led by a record 94 complete games in 1980, Martin's A's jumped 29 games in the standings, from seventh to second place. After overachieving to open the 1981 season with a record of 17-1, the A's made the postseason, defeating the Royals in the Division Series before falling to the Yankees in the League Championship Series.
In fact, almost all of Martin's teams showed significant improvement when he began a new managerial tenure. The records of his teams in his first season—and sometimes in the second season—improved dramatically. Unfortunately, none of the turnarounds endured in the long run. By the third season, Martin had clashed with the front office or alienated too many of his players, with several taking residence in his ever-expanding doghouse.
Late in his career, during his final tours of duty with the Yankees, Martin's managing started to show additional cracks. During a 1985 game in Detroit, Martin ordered Yankees third baseman Mike Pagliarulo to bat right-handed against Tigers left-hander Mickey Mahler. A stunned Pagliarulo, who hadn't switch-hit in years, proceeded to strike out feebly against Mahler. And then, during Martin's final managerial go-round in 1988, he made a number of ill-advised, almost bizarre tactical decisions. He mishandled closer Dave Righetti, concocted a seven-man rotation at one juncture, and even used one of his starting pitchers, Rick Rhoden, as a designated hitter despite the fact the veteran right hander had a bad back.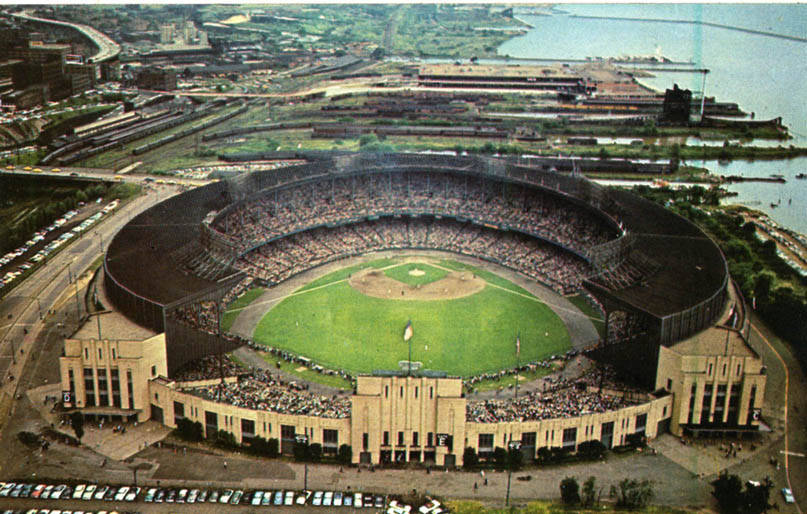 Throughout his career, many of Martin's problems originated with his use of alcohol. A heavy drinker, Martin tended to lose his temper quickly and found himself in the midst of confrontational situations. Drinking aside, Martin's health also suffered during most of his managerial terms. When he wasn't managing, writers often reported that he looked "tanned and rested." When he did manage, especially in the pressure cooker of New York, Martin often looked gaunt and haggard. The stresses of managing, especially the toll of losing games, badly affected Martin's physical appearance, not to mention his behavior around the ballclub.
Sadly, Martin's continuing problems with alcohol cost him his life. On Christmas Day in 1989, Martin died in a violent car crash in upstate New York. His friend William Reedy insisted that it was he and not Martin who was driving. That claim was backed up by the forensic pathologist who performed the autopsy, but veteran author and Martin biographer Peter Golenbock has contended that the intoxicated ex-manager was behind the wheel at the time of the crash. (For what it's worth, I believe Golenbock on this one.)
Reedy died this past July, taking the truth with him to the grave. Twenty years after the fact, I suppose it doesn't really matter who was driving. What matters more is this: When it came to the travails and triumphs of managing, few experienced them more deeply than Alfred Manuel "Billy" Martin.