The "Hot Stove" and other analyst-driven shows receive most of the publicity, but "Studio 42" with Bob Costas has emerged as one of the finest programs on the MLB Network. When it comes to interviewing historical figures in baseball, few come better prepared than Costas. Unlike some other broadcasters, he doesn't take the lazy route and ask old-time players what they think of today's game. He delves into the actual history, both personal and throughout the leagues, while trying put that history into context with contemporary baseball.
In the latest installment of "Studio 42" on Tuesday, Costas interviewed Dick Allen. The Costas interrogation provided pertinent insights into the mind of Allen, one of the game's most controversial figures of the last 50 years and the poster child for Hall of Fame debate. (Allen's declaration that Robin Roberts deserves to be called the "true face" of the Phillies franchise more than Mike Schmidt surely left some viewers ready to debate the issue.)
I'll leave the Hall of Fame argument for others like Craig Wright and Bill James, who have discussed in depth the case for and against Allen in Cooperstown. For me, the color and controversy of Allen take center stage.
When properly motivated, Allen hit pitches as ferociously as Hall of Fame contemporaries like Hank Aaron and Frank Robinson and ran the bases with the precision and passion of Roberto Clemente and Willie Mays. Yet, there were other times when Allen found himself distracted, engulfed in the latest of a series of never-ending disputes that sidetracked his own path to the Hall of Fame.
Some of Allen's problems were self-inflicted; others were created by a 1960s American culture that was still plagued by deep-seated racism and segregation. After signing with the Phillies, the youthful Richie Allen reported to the team's minor-league affiliate in Little Rock, Ark. A number of fans greeted him by marching in a protest parade, furious that he was about to become the first black ballplayer in the city's minor-league history. During the interview with Costas, Allen revealed that after one game he returned to his car to find that vandals had spray-painted the words "Nigger Go Home" on the vehicle. Although he was treated by many citizens of Little Rock as an outcast (or less), he led the league in total bases and earned a fast promotion to the parent Phillies.
Though immensely talented as a hitter and baserunner, Allen irritated Phillies management with his chronic lateness. He almost always arrived by game time but often missed batting practice and other pregame workouts. Manager Gene Mauch estimated that he fined Allen several thousand dollars in one season alone for his repeatedly late arrivals to the ballpark.
Allen sometimes clashed with teammates, though his celebrated 1965 fight with slugger Frank Thomas appears to have been justified. After Thomas repeatedly called his African-American teammate Johnny Briggs "boy" and compared Allen to "Muhammad Clay" (a cutting reference to Muhammad Ali), Allen exchanged angry words with the veteran slugger. For this, Allen deserves applause, not ridicule. Later on, as the Phillies took batting practice, Allen and Thomas grappled near the batting cage, and Thomas hit Allen in the shoulder with his bat. Although his shoulder bothered him from time to time that season, Allen escaped serious injury.
Allen's conflicts with teammates, management and the Philadelphia media—joined with his periodically indifferent defensive play in the field and, almost certainly, the color of his skin—made him unpopular with Phillies fans. Spectators at Connie Mack Stadium often booed him as he stood at his position at first base. Toward the end of his Phillies tenure, he responded by pawing at the infield dirt with his spikes, drawing the word BOO in the infield. At times, he wrote even more vitriolic words and phrases.
Allen's "letters in the dirt," as described by Hall of Fame research director Tim Wiles, only cemented Philadelphians' hard feelings toward the talented but unpredictable slugger. Some fans eventually started throwing objects at him—including batteries, fruit and various sorts of garbage, which prompted Allen to wear his batting helmet while playing in the field. The new headgear led to him become known as "Crash Helmet," or "Crash," for short.
By 1968, Allen's unhappiness in Philadelphia reached a boiling point. He began to violate minor team rules intentionally as a not-so-subtle way of trying to persuade management to trade him. The following season, he made the transition to violation of major team rules. In May 1969, he didn't arrive at the ballpark until after a game had started. The late arrival prompted a $1,000 fine from manager Bob Skinner—an astronomical amount for the time.
Allen only compounded the problem later in the season when he forgot that the start time of a doubleheader against the Mets had been moved up. Listening to the car radio, he heard that the game had started and learned that he had just received a 28-game suspension from Skinner. This latest act of irresponsibility, along with his increased level of drinking, sealed his fate in Philadelphia. He threatened to retire if the Phillies did not trade him. The Phillies obliged, sending him to St. Louis as part of the famed trade that involved all-star outfielder and labor pioneer Curt Flood.
Allen spent single seasons with the Cardinals and the Dodgers before finding a more comfortable home in the American League. After the 1971 season, the White Sox acquired Allen from the Dodgers for Tommy John. Other changes took place during his time of upheaval from one team to another. After one of the trades, he announced that he no longer wanted to be referred to as "Richie"—he felt that it was a child's name. He told reporters that he wanted to be called "Dick." Most reporters obliged, but a few stubbornly clung to the old name, perhaps as a way of irritating the man they felt was a rebel without a cause.
By the time Allen arrived in Chicago, he had become somewhat of a prima donna. As the team's resident superstar, he expected special treatment and made unusual demands of management. The agreeable Chuck Tanner, the ultimate player's manager, accommodated him whenever possible.
Allen also expressed doubts about playing for the White Sox. Unsure that he wanted to continue his career, he failed to report to the White Sox spring training camp in Sarasota. He contemplated retirement, only to change his mind. Still, his talents as a player far outweighed problems created by his ego. At his best, he played like an all-world talent. He carried a mediocre White Sox team to contention in 1972, winning the American League's MVP Award despite the team's second-place finish. That season would represent the high point of his major-league career.
Even at his peak, Allen remained a controversial figure in Chicago. A famous Sports Illustrated cover photograph showed him juggling three baseballs in the White Sox dugout, all the while puffing away at a cigarette. On the surface, the photograph captured perfectly a baseball rebel. In actuality, his high school coach had taught him the juggling stunt many years earlier. "We had to do that in high school; that was the thing that all of us had to learn in high school," says Allen's older brother, Hank, whom I met a few years ago at a luncheon celebrating former major league manager Danny Murtaugh. "It's good for agility and dexterity, and we, all of us, had to learn how to do that. . . .
"Now the cigarette was Dick's own touch!"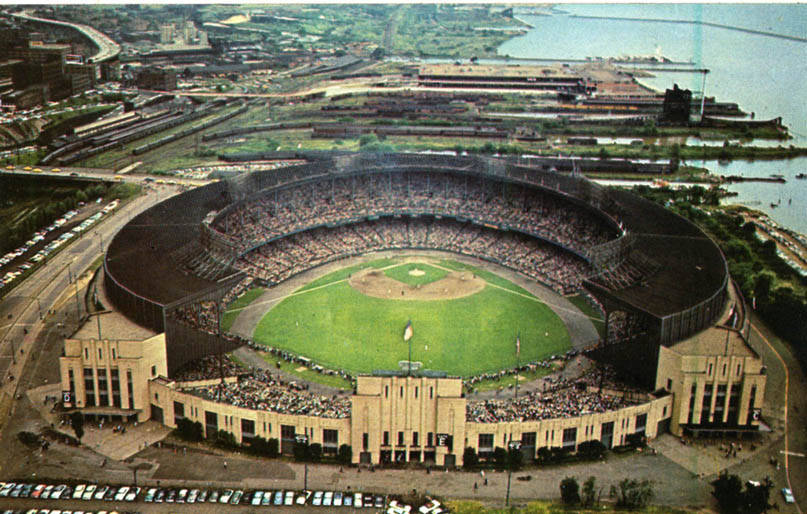 Allen's first year in Chicago transpired smoothly, culminating in his selection as MVP. Within only two years, though, he grew so unhappy that he announced his retirement before the 1974 season ended. Rather than follow the lead of most players and wait until the winter, he bolted in the middle of September. During the interview with Costas, Allen reiterated the claim that he was playing with a broken ankle, which influenced his decision to depart from the team.
Another source of his problems in Chicago was a feud with new teammate Ron Santo, who was finishing his long career by playing a final season for the White Sox. (I've often wondered what would happen if Allen and Santo entered the Hall of Fame in the same year.)
After the 1974 season, the White Sox, who still owned the rights to Allen, traded him to the Braves. Allen refused to report to Atlanta, even preferring to play in Philadelphia over a team based in any Southern city. So on May 7, 1975, the Braves redirected him back to the Phillies. Fittingly, he finished his big-league career in 1977 with the A's, a team then owned by the equally nonconformist Charlie Finley. Encouraged by Finley, Allen wore the letters W A M P U M on the back of his uniform, in place of the traditional surname. Wampum had special meaning to Allen; it was the name of the Pennsylvania town in which he had been born.
As much as Finley loved having big-name players like Allen around, the marriage between Oakland and the well-traveled slugger did not last long. When the A's tried to make Allen a DH, he bristled at the idea of becoming a one-dimensional player. The A's released him, leading to his retirement—this time for real—from the game in which he had carved out such an unusual niche.
Except for a brief stint as a spring training instructor with the Rangers, Allen has worked outside of Organized Baseball since retiring in 1977. For a guy who has long been a rebel, a nonconformist, that's probably a fitting career path. But every once in a while, he steps back into the baseball spotlight, as he did at the Murtaugh luncheon a few years ago. Although Allen was not scheduled to speak that afternoon, he graciously offered to say a few words, and then spoke glowingly of Murtaugh as a man who did his best to improve race relations during the tumultuous 1960s. Allen was thoughtful, humble and soft-spoken that day, just as he was with Costas the other night.
Once again, Dick Allen reminded us that when he does speak, he is worth the listen.