No movies will ever be made about the 1993 New York Yankees. It's likely that no book will ever be written about that Yankee team. In some ways, it might be a stretch to even give them a long article, which I'm about to do. But that team, which played solid ball for much of the summer exactly 20 years ago, represented the beginning of a radical change for the franchise's fortunes. After a run of also-ran finishes in the 1980s and flat-out terrible teams from 1989 to 1992, that was the first indication that the Yankees were headed for something special. For a Yankee fan like myself, it was a time of hope after the franchise's darkest period since the late 1960s.
After reaching rock bottom in 1990, a year that saw the Yankees win only 67 games, they showed only nominal improvement the next two summers. Those were tough years to follow the Yankees; when your top position player is Mel Hall or Roberto Kelly, and your premier pitcher is a middle reliever like Lee Guetterman, the pickings are too slim to prevent a long summer of losses. At times, it was a dismal experience watching the Yankees play on the MSG Network.
The environment began to change in 1993. By now Buck Showalter was in his second season as Yankee manager; his emphasis on fundamental play, patience at the plate, and additional innings from his starting rotation began to take hold. The Yankees also added to Showalter's talent base. During the offseason, Gene Michael made his best trade as general manager, sending Kelly to the Reds for Paul O'Neill. Michael also signed Wade Boggs to improve the Yankees plate discipline and simultaneously replace Charlie Hayes, lost to the newborn Colorado Rockies in the expansion draft. Michael reeled in another notable free agent in Jimmy Key, who gave New York a legitimate top-of-the-rotation starter. Furthermore, three free agent acquisitions from the previous winter (catcher Mike Stanley, infielder Mike Gallego, and outfielder/DH Danny Tartabull) were primed for banner seasons that would take on more significance in a winning culture.
Another notable change occurred that offseason. In March, owner George Steinbrenner officially returned from the suspension brought about by the ugliness of the Howie Spira affair. The lifting of the suspension lifted the shackles from "The Boss," who was now free to re-impose his high and often unreasonable demands on the front office, the players, the coaches, and of course, the manager.
Unlike their immediate predecessors, the '93 Yankees began the season by playing respectable ball in the month of April, when they won 12 of 21 games. They assembled another month of solid baseball in May, going 15-13, and then really started to show signs of contention in June, playing .600 ball (by winning 17 and losing only 11).
The commendable first half of the season provided a buffer to the second half, when the Yankees barely played .500 ball in July and August, before showing signs of fatigue with an 11-15 mark in September. Nagging injuries to Mattingly and Tartabull hurt their hitting strokes during the stretch run, as the Yankees struggled badly with runners in scoring position. The starting pitching also faltered during the final month, preventing the Yankees from winning their first division title since 1981.
Still, by the end of the season, the Yankees had won 88 games, lost 74, and come within seven lengths of a far more talented team in the Blue Jays, the eventual world champions. In a statistical oddity, the Yankees spent 18 days of the season in first place, but never in sole possession, instead sharing the first-place standing each of those days. Strange.
So how did the Yankees reach the respectability that comes with an 88-win season? Any tale of the turnaround must begin with the improvement of the Yankee offense, which finally exhibited patience after years of excessive free swinging. Quick now, who led the 1993 Yankees in OPS? At first blush, I would have guessed O'Neill, or Don Mattingly, or Bernie Williams. No, it was Mike Stanley, with his mark of .923. Simply stunning for any catcher not named Mike Piazza. Showalter made one of his shrewdest decisions when he demoted free-swinging and defensively-challenged Matt Nokes in favor of Stanley, a career platoon player until that point. With his willingness to take walks and a right-field stroke well-suited for Yankee Stadium, Stanley became a perfect fit for a reconfigured offense.
At first base, Mattingly was no longer an elite player because of the onset of back problems, but his OPS of .809 indicated some tangible value. His numbers would have been even better if not for a September wrist injury, which forced him to undergo surgery after the season. Neither member of the projected double play combination, Pat Kelly or Spike Owen, provided much of an offensive spark. Owen lost his job my midseason, while Gallego emerged as the most productive middle infielder. He hit 10 home runs and walked 50 times in 465 plate appearances. And at third base, Wade Boggs hit .302 and drew 74 walks, showing that his recent decline with the Red Sox was nothing more than a mirage.
While the infield relied on the ability to reach base, it offered little in the way of home runs; the outfield more than made up for the power outage. O'Neill started the season in left before making the natural transition back to right, upgrading both the hitting and the fielding from that position. In center field, Showalter made a fulltime commitment to Bernie Williams, who started to show signs of becoming a superior player to the departed Kelly. And in perhaps the biggest surprise, journeyman left fielder Dion James became an elite platoon player in the mold of a John Lowenstein or an Oscar Gamble, hitting .332 and putting up an OPS of .856, compiled mostly against right-handed pitching.
With O'Neill repositioned in right, Tartabull made a fulltime move to DH, which minimized his defensive lapses and allowed him to rest a bad right shoulder, which bothered him more in the field than it did at the plate. Tartabull concentrated on what he did best: hitting and slugging. Right on cue, Tartabull slugged .503 and led the Yankees with 30 home runs. Sandwiched in between the left-handed bats of Mattingly and O'Neill, Tartabull fit ideally as the right-handed cleanup man.
As much as the Yankees received from their starting lineup, they also had a representative bench for the first time in years. Gallego, Jim Leyritz, and Randy Velarde gave the Yankees a trio of capable hitters and versatile players. Between the three utilitymen, the Yankees had every position, with the exception of center field, covered on a contingency basis.
Clearly, the '93 Yankees led with their offense. Their pitching, outside of a couple of standouts, lacked health and depth. Key pitched like an ace, giving them 236 quality innings, but was the only starter to post an ERA under 4,00. Melido Perez, once considered the ace-in-waiting, developed arm problems that ballooned his ERA to 5.19. Jim Abbott's velocity dropped as his ERA rose. And No. 4 starter Scott Kamieniecki, while effective in his role, could not make up for the declines of both Perez and Abbott.
In the bullpen, only veteran closer Steve Farr pitched credibly. None of the other fulltime relievers, either left-handed or right-handed, fared particularly well, with ERAs ranging from 4.04 to 5.32. As a whole, the Yankees featured the worst bullpen ERA of any American League team.
All right, enough with the analysis. The '93 Yankees had their share of compelling stories, too, most notably the masterpiece thrown by their one-handed left-hander on September 4. Let's take a look.
*Jim Abbott's no-hitter came toward the tail-end of a disappointing first season in the Bronx, which saw his ERA jump to 4.37 after a brilliant year in California. Even with his fastball velocity and strikeout rate both dropping like anvils, Abbott mustered enough of a repertoire in completely shutting down the Indians. That was no easy task, given the presence of Kenny Lofton, Carlos Baerga, Albert Belle, and two promising young hitters, Manny Ramirez and Jim Thome, in a stacked Indians lineup. The no-hitter wasn't particularly pretty, as evidenced by only three strikeouts and a total of five walks, but it was enough to make the likeable Abbott a Bronx hero.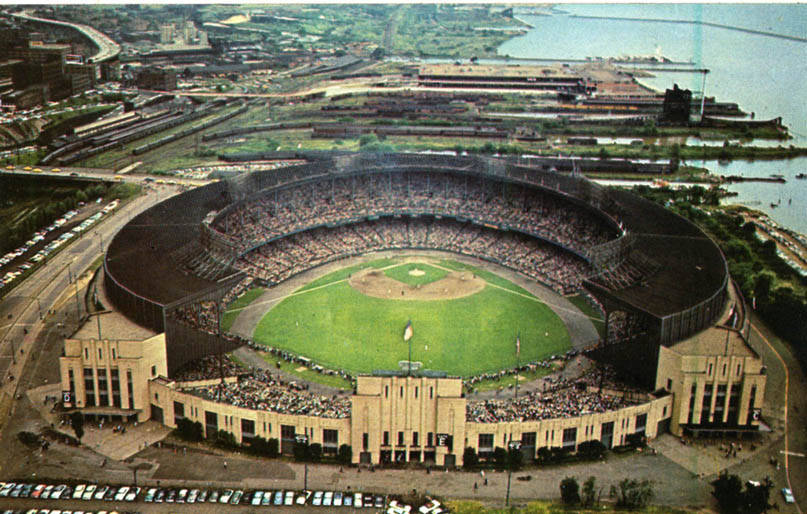 *Some interesting names played for the Yankees that summer. It might be hard to remember Frank Tanana pitching in pinstripes, but if you do, your baseball memory is phenomenal. The onetime Angels ace came over very late, on September 17 to be exact, in a cross-town trade with the Mets. The 39-year-old left-hander, by now the consummate junkballer, pitched credibly in three starts for the Yankees, but he wasn't enough to push New York to the postseason. Tanana ended up retiring at season's end.
*Another brand name who joined the Yankees late was Big Lee Smith, who came over from the Cardinals on August 31 in exchange for minor league hurler Rich Batchelor. I remember well the day that the Yankees announced the acquisition of Smith; it supplied me with some much-needed anticipation that the Yankees were dead serious about making the postseason for the first time in over a decade. Desperately needing bullpen help, especially with Farr sidelined by a sore elbow, Smith filled the bill. He made eight appearances, saved three games, and did not allow a run in his brief Yankee stint. After the season, he became a free agent and signed with the Orioles, maintaining his perfect ERA of 0.00 in pinstripes.
Smith also made an interesting impression on Yankee broadcasters, as the MSG Network began timing his long, slow walks from the bullpen to the pitcher's mound. As I recall, one of Smith's entrances lasted close to a minute, prompting some to lament the death of the 1970s bullpen car.
*Veteran curveballer Mike Witt closed out his career with the '93 Yankees. Wracked with arm problems, he made nine ineffective starts and then called it quits that winter. Like Abbott and Tanana, Witt was a onetime standout with the Angels.
*Touted young right-hander Sam Militello, who was expected to be a mainstay of the rotation for years, struggled in three appearances, developed arm problems, and came down with a dreaded case of Steve Blass Disease: a sudden inability to throw strikes. Ironically, Militello had come up as a control specialist, a pitcher who relied on finesse and precision. The 23-year-old Militello attempted a comeback in the minors, but would never again appear in a major league game.
*Other notables to appear for the '93 Yankees included a young Hensley Meulens (now a respected batting coach for the Giants), six-foot, six-inch Australian right-hander Mark Hutton, seven-time drug offender Steve Howe, former Braves curveballer Paul Assenmacher (another midseason acquisition by Stick Michael), and an odd-looking gap-toothed right-hander named Domingo Jean, who was listed at six feet, two inches and 175 pounds, but appeared to weigh no more than 140 pounds soaking wet. Jean made some news by drawing the ire of Showalter for repeatedly shaking off Stanley's signs whenever they worked together.
*Finally, the award for the most obscure member of the '93 Yankees goes to Andy Cook, a six-foot, five-inch right-handed reliever. I remember every member of those Yankees, except for Cook. No mental image comes to mind: I couldn't tell you if he was white or black, thin or stocky, animal or mineral. He made four appearances out of the bullpen before disappearing into the ether of the Bronx.
In looking back at the summer of 1993, it is probably safe to say that most of it has faded from memory, even for Yankee fans. But not for this fan and follower. That was the summer that would portend great things to come. By the next season, the Yankees would forge the best record in the American League, before the strike wiped out any hopes of a pennant or a championship. Within two years, the Yankees would finally end their long postseason drought, before having a pennant pursuit crushed by the legs of Ken Griffey, Jr. and the bat of Edgar Martinez.
Within three years, the Yankees would return to the World Series, setting up one of the most massive upsets in postseason history. A number of 1993 Yankees would play roles in winning the world championship of 1996, including Boggs, Williams, and O'Neill from the everyday lineup, Leyritz and Gerald Williams off the bench, and Key and Bob Wickman from the pitching staff. Clearly, the foundation for winning had been laid.
Every franchise turnaround must begin somewhere, often without fanfare or acclaim. For the Yankees, it started 20 years ago, during the forgotten summer of 1993.