Throughout Black History Month, we celebrate the success stories among African Americans. We find plenty of those in our great game, from the late Buck O'Neil, who was perhaps the game's best black ambassador, to the wonderful Jim "Mudcat" Grant, who keeps spreading the positive word today, to the multitalented Billy Sample, who is now reinventing himself as an actor.
Then there are the stories of a more mixed variety. I wouldn't call them tales of outright failure, but they are stories that begin with success before resulting in misfortune, bad luck or tragedy. One of those tragic stories involved the late Leon Wagner.
Wagner is a name not well-remembered today, unless you old enough to have seen baseball in the 1960s. But those who did follow the game at that time will never forget Wagner. He was one of those guys who could not pass through the major leagues without leaving an imprint. With his high cheekbones, the rhythmic wiggling of his lower body at the plate, and his thunderous swing, Wagner became a memorable fan favorite.
His career began in unsettled fashion. Originally signing with the New York Giants, Wagner saw his career interrupted by a stint in the military. He played on an Army team that included another future major league slugger in Willie Kirkland and a future music star in Charley Pride.
Delayed by his military stint, Wagner did not make his major league debut until 1958, by which time the Giants' franchise had just moved to San Francisco. He hit .317 as a rookie, but soon ran into an outfield logjam, which resulted in a trade to St. Louis. After one poor season with the Cardinals, where he was given the unenviable task of trying to replace Stan Musial in left field, they traded him to the Toronto Maple Leafs of the International League. Without him ever appearing in a game, the minor league Leafs soon re-routed him to the Los Angeles Angels, who were beginning their first season as an expansion franchise.
Wagner emerged as a highly recognizable figure in Los Angeles. The Angels, who needed talent badly, soon turned to him as their starting left fielder. Wagner hit 28 home runs and slugged .518, emerging as the first hitting star for the expansion franchise. He also added a home run in one of the two midseason All-Star games, cementing his pick as the game's MVP.
From 1961 to 1963, Wagner averaged 31 home runs and 99 RBIs. He emerged as one of the American League's top left-handed sluggers. His 1962 season stood out as the peak; he hit 37 home runs and drove home 107, both numbers representing career highs. He played well enough to finish fourth in the league's MVP race.
There was no doubt about Wagner's hitting ability. In contrast, his defensive play bordered on the clownish. He had hands like pitchforks, took bad routes to fly balls, and threw weakly with an awkward motion. On one particularly famous occasion, he ran over a bullpen catcher while pursuing a fly ball into foul territory. If This Week in Baseball had existed in the 1960s, Mel Allen could have easily narrated a blooper reel of Wagner's comic mishaps in left field.
Wagner also brought a level of intended comedy to the clubhouse. As he once said when asked to explain his decision to catch fly balls with one hand, he said, "I've found that I field better if I catch the ball with only one hand. When you use two hands, the other one just gets in the way."
One time Wagner had a pair of eyeglasses delivered to the clubhouse, and then made a grand show of putting them on. As he looked at himself in the mirror with his new spectacles, he declared out loud: "Holy cow, I'm colored!" Wagner was also half-Cherokee, a trait that gave him more material with which to poke fun at himself.
With his upbeat nature, big smile, and willingness to laugh, Wagner emerged as a popular figure in the clubhouse. He became known by several nicknames, including "Daddy Wags," and the "Good Humor Man," the latter name a tribute to his strong sense of humor.
Wagner could be outspoken, too, when it came to publicly assessing Angels management. At one point, he compared Angels general manager Fred Haney to Soviet leader Nikita Khrushchev. That quality may have led to the Angels' decision to trade him after the 1963 season, when he made the All-Star team for the second consecutive year. The Angels sent him to the Indians for journeyman pitcher Barry Latman and a player to be named later (who turned out to be aging slugger Joe Adcock). The trade was unpopular with Angels fans, who questioned why the team received so little in return.
For his part, Wagner loved living and working in the Los Angeles area. He felt betrayed, and never forgave the Angels for their decision to trade him.
So why did the Angels trade Wagner? Comparing the GM to Khrushchev did not help. There were also rumors that Wagner's clothing store was failing, and that he owed the Angels money on a loan.
In addition to the men's clothing store, Wagner owned a music shop and more than 20 apartment units that he rented out. Of the three ventures, Wagner was best known for his clothing business, which he promoted with the tag line, "Get your rags from Daddy Wags." It was classic Wagner.
Continuing his business ventures from afar in Cleveland, Wagner remained a productive player for the Indians. In 1964, he hit 31 home runs, drove in 100, and added a career-high 14 stolen bases. In 1965, he put up an OPS of .864, nearly matching his best figure with the Angels.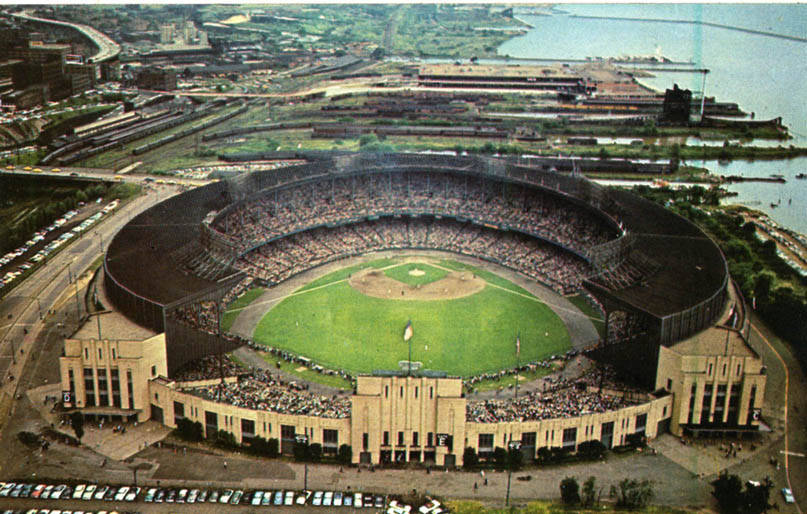 Adversity struck in 1966. On May 4 at Yankee Stadium, Wagner and shortstop Larry Brown pursued Roger Maris' pop fly down the left field line. As the ball traveled into no-man's land between the shortstop and left field positions, Wagner crashed into Brown. The collision left both players unconscious for several minutes. Brown endured a fractured skull, a broken cheekbone and nose, and a concussion. Wagner fared only slightly better, sustaining a concussion and a broken nose.
Somewhat shockingly, Wagner missed only a handful of games before returning to action that month. He finished the year with 23 home runs and a .279 batting average, highly respectable numbers given the severity of his injuries.
Wagner's game did not begin to show significant decline until 1967, when he turned 33. By 1968 his power was gone, reducing him to part-time duty and pinch-hitting. The Indians traded him to the White Sox, where he hit well as a pinch-hitter for one season before being traded to the Reds. But the trade was conditional, and when Cincinnati opted to return him to Chicago in the spring of 1969, the White Sox released him. That forced him to go back to the minor leagues for a half-season before he finished off his career with an 11-game pinch-hitting stint with his original team, the Giants.
Given his business acumen and his outgoing personality, Wagner seemed like a good candidate for a successful transition from baseball to his next career. Unfortunately, misfortune struck in October of 1972. Summoned to an apartment by a friend, Wagner was jumped by two intruders who beat him with a pistol. The two armed men forced Wagner to call his wife to the scene. There, Phyllis Wagner was shot twice in the thigh by a small caliber pistol. Both Leon and Phyllis were rushed to the hospital and treated for injuries.
Wagner recovered from the attack and returned to running his clothing and music businesses. Having made some contacts in Hollywood, he began pursuing a career in the film industry. In 1974, he appeared in a small role in A Woman Under the Influence, a film directed by John Cassavetes that starred the director's wife, Gena Rowlands, and the great Peter Falk. Two years later, Wagner accepted a more significant role in The Bingo Long Traveling All-Stars and Motor Kings. Wagner portrayed the team's first baseman, Fat Sam Popper, and appeared alongside the likes of James Earl Jones, Billy Dee Williams, and Richard Pryor.
The film drew heavy criticism for exaggerating the clownish aspects of the Negro Leagues. Perhaps because of the poor reviews, Wagner's ac ting career soon fizzled out. He would never again make an appearance in a feature film.
Wagner's clothing business would also struggle, eventually closing. He then became a car salesman, but that position lacked the appeal of the clothing and film industries.
As an African American, Wagner lacked the networking contacts of some former players. By the 1980s, he was out of work. His only financial support arrived in the form of a monthly pension check from the Major League Baseball Players' Association. To make matters worse, Wagner had a major drug and alcohol problem, which further sapped his income and damaged his health. He went through rehab on several occasions, but he returned to using drugs each time.
Some of Wagner's teammates tried to help. Mudcat Grant, who played with Wagner in Cleveland, has long been active in doing work for the Baseball Assistance Team (also known as BAT), which aids indigent ballplayers. Grant set up several card show appearances for him. He also provided Wagner with clothing. At one point, the Indians invited Wagner to appear at their fantasy camp, but he backed out at the last minute. The Indians also tried to include him in a 2001 celebration of their top 100 players, but they were unable to locate him.
There was a good reason. By 2001, Wagner was homeless, living in the streets of Los Angeles. Wagner had been living in an apartment which had been arranged for by a friend, but he began spending his rent money on drugs. As a result, Wagner lost the apartment.
Grant, who maintained an office in Los Angeles, tried to help. "Sometimes Earl Wilson (the former head of the Baseball Assistance Team) and I would get him food money and get him a room in a local hotel for two or three nights," Grant told the Cleveland Plan Dealer. But that was only a temporary solution. Within a few days, Wagner would be back on the streets. He eventually stopped contacting the Baseball Assistance Team.
Toward the end of his life, Wagner was wandering the streets of the Crenshaw section of Los Angeles and found a small electrical shed located next to a dumpster. He converted the shed into a makeshift home. It was in that shed where, on a January day early in 2004, Wagner's lifeless body was found. The coroner determined that he had died of natural causes. Yet, there was really nothing natural about the way that Wagner had died—or the way he had been living in his final years.
This is not to say that we should be assigning blame to anyone for the plight of Leon Wagner. The Baseball Assistance Team tried to help. So did Grant and Wilson, and some of Wagner's friends outside of baseball. But ultimately, Wagner stopped seeking help. In the end, he couldn't beat his addictions, perhaps because he remained in denial about his problem.
So what should we take from this story? There are likely a number of Leon Wagners out there, probably more than we think. They are former players who have hit hard times, living as indigents and struggling to survive from day to day. These players should know that there is help to be obtained, whether it's through a formal organization like the Baseball Assistance Team or simply through a former teammate who wants to reach out.
Retired players don't need to endure what Leon Wagner did. There are simply too many good people in baseball who happen to care, and are only too willing to lend a hand.
If you know of a former major league player who is struggling, tell him to call the Baseball Assistance team at 212-931-7822. If he won't call, make the call yourself.