Anniversaries mean a lot to me. They provide a handy way to celebrate important moments and accomplishments. They compel us to remember good times, especially when we can be overwhelmed by negative sentiments in the present day.
They also provide a mechanism for remembering those who have passed away. For me, anniversaries start to take on special meaning at the 10-year mark. And so it was, 10 years ago, that former major league catcher John Roseboro died. He was a much better player than the mainstream media remembers or acknowledges, and about as good a man as you will find in the history of our great game.
Quiet but personable, Roseboro grew up in Ashland, Ohio. Like many African-American players of the 1950s, he saw his fair share of racism and segregation on minor league road trips. He heard names, like "Coon" and even worse, coming from the stands. Still, he did not allow the hatred to change his character.
As a player, Roseboro bridged two eras of Dodgers history. He made his major league debut in 1957, the Dodgers' final season in Brooklyn, as he backed up Roy Campanella. That winter, Campanella's career ended in a horrific automobile crash that paralyzed him. Roseboro moved into the starting role at the beginning of the 1958 season, becoming the first Dodgers catcher during their inaugural season in Los Angeles.
Although Roseboro faced a difficult chore in succeeding the immensely talented Campanella, he more than held his own. A smart left-handed hitter with power and supreme defensive skills, Roseboro made the National League All-Star team in 1958, his first full season behind the plate. He showed both power (hitting 14 home runs) and unusual speed for a catcher (stealing 11 bases), while posting an impressive OPS of .788.
The following year, Roseboro's power and speed numbers fell off, but he improved his defensive play, throwing out a jaw-dropping 60 per cent of opposing baserunners, the best figure in the league. (He would match that percentage in 1964.) His fielding and pitch-calling, both considered top of the line, anchored a Dodgers team that won the National League pennant. Roseboro didn't hit well in the World Series, with only two hits in 21 at-bats, but those numbers hardly mattered as the Dodgers upended the "Go-Go" White Sox to win the 1959 World Series.
Roseboro's offense continued to pale in 1960, as his batting average fell to a career-worst .213 and his OPS dipped below .700. But then came a revival; Roseboro moved into the prime of his career. He earned selection to two more All-Star teams—in 1961 and '62. In '61, he reached a high water mark with 18 home runs, his OPS surging above .800. He also won the first Gold Glove of his career.
Although his level of play was not quite as good in 1962 and '63, the latter season contributed to the Dodgers' return to the World Series. Facing Yankees ace Whitey Ford in Game One, Roseboro smashed a home run. Remarkably, Roseboro became the first left-handed hitter to hit a home run against Ford that season. With Roseboro's unlikely blast providing an early spark, the Dodgers won Game One on the way to an impressive four-game sweep of the once mighty Bombers.
Although Roseboro had earned three All-Star berths, claimed two World Series rings, and emerged as a team leader by then, he lacked nationwide recognition or acclaim. Part of the problem stemmed from Roseboro's quiet nature. He rarely talked, and talked even less about himself. Headline writers referred to him as a sphinx. His Dodgers teammates called him "Gabby," invoking the theory of the opposites.
So how good was Roseboro? I think a reasonable argument could be made for him being the National League's best catcher in the era directly preceding the arrival of Johnny Bench. A smart hitter who drew almost as many walks as he struck out, Roseboro hit with occasional power, but more importantly, he shut down the opposition's running game. He also excelled at blocking the plate, although one incident had proved costly: He lost nine teeth during a collision with a runner in the Venezuelan Winter League.
An exceptional handler of pitchers, Roseboro drew special praise from the likes of Sandy Koufax. Steve Treder, our colleague at The Hardball Times, has rated Roseboro the seventh best left-handed hitting catcher in the game's history.
Yet, Roseboro would not become a household name until 1965, and for reasons having nothing to do with his considerable fielding and hitting skills. As Roseboro would later tell Sports Illustrated, "It's too bad, because a ballplayer would like to be remembered for something better than a bloody brawl."
The unwanted recognition came on Aug. 22, as the Dodgers visited the rival Giants at Candlestick Park. In the early innings, Giants ace Juan Marichal knocked down both Maury Wills and Ron Fairly with brushback pitches, apparently in response to some angry words exchanged on the field between Roseboro and San Francisco's Matty Alou the previous night. Marichal's Dodgers counterpart, Mr. Koufax, would not retaliate for the Marichal brushback, out of fear that one of his high-90s fastballs might seriously injury an opponent. So Roseboro took matters into his own hands.
In the third inning, Marichal stepped into the batter's box against Koufax. When Roseboro made one of his return throws to Koufax, he allegedly grazed the edge of Marichal's ear with the ball. Angry with Roseboro, Marichal asked the Dodgers catcher why he had ticked him with the throw. Then, without warning, Marichal took his bat and swung it at Roseboro's head. Home plate umpire Shag Crawford temporarily restrained Marichal, but the pitcher swung the bat again, using a chopping motion. The second blow opened a two-inch gash in the side of Roseboro's head, the blood flowing down his forehead onto his face.
A 14-minute brawl ensued between the bitter rivals, with Marichal, Roseboro and Koufax at the center of the skirmish, soon to be joined by Giants third base coach Charlie Fox, San Francisco on-deck batter Tito Fuentes (who was profiled in this space last week), and eventually the rest of the players on the two teams. Fuentes also brandished a bat, but was pulled to the side by a composed and cool Willie Mays (one of Roseboro's closest friends), who did his best to preserve the peace.
Although the brawl lasted about as long as an average inning and involved bat-to-head contact, no one suffered a lasting injury. Roseboro, after a quick trip to the hospital, returned to the Dodgers' lineup three days later. Compared to the time that he had lost nine teeth blocking the plate, Roseboro had escaped relatively unscathed.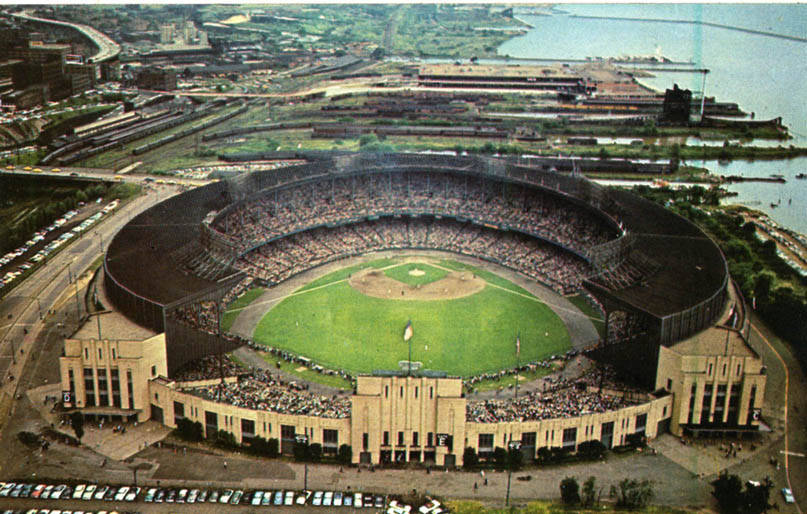 Yet, the lack of physical injuries resulting from the Marichal incident didn't prevent major repercussions. National League president Warren Giles fined Marichal more than $1,500, suspended him for eight games, and forbade him from traveling to Los Angeles for the final series between the Dodgers and Giants that summer. Yet, those three punishments were not enough for Roseboro.
Roseboro was furious with Marichal, claiming that he had done nothing to provoke the incident. He also regretted the lack of a fair fight, with no chance to retaliate against Marichal's two-pronged bat attack. Thinking the situation through, Roseboro decided to sue Marichal, asking for $110,000 in damages, an enormous sum at the time. (The case would eventually result in a 1970 settlement, with Roseboro receiving a reported sum of $7,500.)
An immediate public apology by Marichal did little to soothe Roseboro. "To start with," Roseboro told sportswriter Melvin Durslag in the spring of 1966, "he apologized through the press and never directly to me. But even if he had come to me face-to-face, I wouldn't have been impressed, because apologies, in my book, don't make up for the original deed. There are too many people in this world who do terrible things intentionally and feel they can ease out of trouble with an apology."
Putting the dispute aside for the moment, Roseboro remained with the Dodgers for two more seasons. After playing regularly in 1966, he became part of a platoon with a young Jeff Torborg in 1967. Now 34, Roseboro faced the reality of being phased out of Dodger Blue. After the season, the Dodgers included him in a major five-player deal with the Twins. Roseboro and relief pitchers Bob Miller and Ron Perranoski headed to the Twin Cities for onetime MVP shortstop Zoilo Versalles and former World Series hero Mudcat Grant. To replace Roseboro, the Dodgers acquired another lefty-hitting catcher, Tom Haller, from the rival Giants.
Even with his advancing age, the Twins viewed Roseboro as an everyday catcher, a worthy successor to the retired Earl Battey. Yet owner Calvin Griffith showed little regard for Roseboro in contract negotiations. In a letter to Roseboro, he referred to the veteran catcher as "Boy." Roseboro realized he was no longer in Los Angeles, where black players were treated with respect.
On the strength of a good first half in 1969, Roseboro made the All-Star team, the fourth selection of his career. He also helped the Twins win the American League West. But he slumped in the second half, prompting the Twins to release him after the postseason. The move left Roseboro bitter. Still a fine catch-and-throw receiver, Roseboro felt he deserved to remain in Minnesota.
Roseboro did enjoy a happy New Year's Eve in 1969; that's because the Washington Senators signed him to a contract just before the holiday. The signing gave him a chance to play for Ted Williams, who was coming off a successful season as a rookie manager. Under Williams, Roseboro accumulated more walks than strikeouts and compiled a .365 on-base percentage. But his birth certificate worked against him. By the middle of the summer, the Senators decided to go with younger catchers Paul Casanova and Jim French. On Aug. 1, the Senators released the 37-year-old Roseboro, ending his career.
Roseboro became a coach with the Senators and then the California Angels, and pined to become a manager, but the promotion never came. He stayed out of the spotlight until the 1975 season. That's when the Dodgers, in a move that spurred tension and debate, signed the hated Marichal. Most Dodgers observers derided the move, in part because Marichal was over the hill, but mostly because of the ill feeling that stemmed from the 1965 bat incident. Yet, there was one ex-Dodger who offered a dissenting opinion—Roseboro himself. Roseboro fully supported the move, and publicly advised Dodgers fans to forgive Marichal.
According to his widow, Roseboro took the blame for initiating the incident with Marichal. He told her that he had provoked the incident by throwing the ball too close to Marichal's ear. Roseboro never said this on the record, but his feelings were revealed by his widow in a documentary put together by the MLB Network in 2009.
Several years after Marichal joined the Dodgers, Roseboro reacted angrily to the failure of the Baseball Writers' Association of America to vote Marichal into the Hall during his first two years of eligibility. Roseboro defended Marichal to the hilt, putting down any attempts to detract from his character. Roseboro vocally and openly campaigned for Marichal's immediate election, imploring the writers to forgive and forget the incident. The sudden support from a onetime enemy overwhelmed Marichal; it also showed the baseball world the class with which Roseboro lived.
The Hall of Fame issue further opened the lines of communication between Marichal and Roseboro, who had first spoken at an old-timers' game in the late 1970s. A strong friendship developed. They would often get together at other old-timers' games and charity events.
While I had always heard that Marichal and Roseboro became friends after the incident, I had never realized just how close they became in later years. At one point, the two men and their families lived in the same condominium complex in the Dominican Republic.
Roseboro and Marichal remained friends through the years. In the late 1990s, Roseboro became seriously ill, as he suffered the myriad effects of prostate cancer, a heart ailment, and a series of strokes. On Aug. 20, the multitude of illnesses took Roseboro's life. Marichal delivered a eulogy at Roseboro's funeral.
Roseboro died at the age of 69. That's a relatively young age to die, but at the very least it gave him 20 years of friendship with Marichal. Along those two decades, Johnny Roseboro taught us two important lessons. First, it's all right to forgive those who have wronged you. And second, those folks can become some of your best friends.