It has not happened in nearly a full decade, but if reports out of Chicago and Miami have any credibility, it could happen this winter. The White Sox and Marlins are reportedly discussing a trade of a manager for a player. According to the rumors, the Sox would send Ozzie Guillen to Florida in exchange for talented but temperamental slugger Logan Morrison. If it happens, it would represent the first time that a manager has been traded since 2002, when the Mariners sent the inimitable Lou Piniella to the Devil Rays for outfielder Randy Winn and a minor league throw-in.
The Marlins need a manager because their current skipper, the 80-year-old Jack McKeon, is operating under an interim label after having replaced Edwin Rodriguez in midseason. The White Sox have become disenchanted with Guillen's ranting and raving after another summer of underachievement in the Windy City. They would like to make a managerial change, perhaps one that would involve luring Tony LaRussa back to Chicago. Morrison, a young left-handed hitter with power, would potentially be available because of his tendency to criticize Marlins management and teammates, a trait that resulted in a midseason demotion to Triple-A.
Although it is highly unusual, there is precedent to trading the manager. (For purposes of simplicity, we're excluding trades involving player-managers, or trades for players who would become managers, and looking only at pure managers who have been traded.)
In 1960, Indians general manager Frank "Trader" Lane, who never met a trade that he wouldn't consider, decided to swap skippers with the rival Tigers, Lane sent Joe Gordon to the Motor City straight-up for Jimmy Dykes. It remains the only time in major league history that two managers have been traded for one another.
After the 1967 season, the Mets sent right-handed pitcher Bill Denehy and cash to the Washington Senators in exchange for young manager Gil Hodges. Two years later, the compensation of Denehy would look like a mere pittance, considering that Hodges steered the overachieving Mets to their first world championship.
Yet, the first managerial trade that I actually remember came after the 1976 season, when the A's and Pirates provided a new twist to the managerial trading theme. In November, the Pirates acquired the rights to A's manager Chuck Tanner and $100,000 in cash in exchange for veteran catcher Manny Sanguillen. The trade, engineered by Bucs general manager Harding "Pete" Petersonand A's owner Charlie Finley, drew a host of criticism from Pirates fans, who loved Sanguillen's personality and play.
I remember vividly the consensus reaction of baseball fans to the trade of Sanguillen for Tanner. Most, including this 11-year-old writer-to-be, were stunned that a team would actually give up a player to acquire a manager, who never takes an at-bat or throws a pitch. At the time, Sanguillen was a well-known player, a brand name performer for a winning team. Had the Pirates lost their mind in actually giving up a starting catcher for a non-playing manager?
Then again, few in baseball were surprised that Finley was involved in such a trading stunt. The most rebellious owner in the game, Finley had long since developed a reputation for doing the unorthodox. He also seemed to have little regard for managers, giving his frequent hirings and firings throughout the 1960s, and his mistreatment of successful skippers like Dick Williams and Alvin Dark in the '70s. If there was anyone in baseball who would jump at the chance to trade a manager for an able-bodied player, it would be Mr. Finley.
At first glance, Finley and the A's looked like the winners of the trade. From a financial standpoint, Finley had also managed to get out from underneath the final two years of Tanner's contract. Originally, Tanner was to be paid by the White Sox, who had fired him in 1975, but a ruling by American League president Lee MacPhail mandated that Finley would now be liable for Tanner's contract. And Finley was not happy about owing Tanner two seasons worth of salary.
The trade also helped the A's from the standpoint of player personnel. Having lost their best overall catcher, the underrated Gene Tenace, to free agency, the A's now had a serviceable replacement in Sanguillen. Given that the A's were already losing Bert Campaneris, Sal Bando, Joe Rudi and Don Baylor, the addition of Sanguillen meant that one less hole needed to be filled in Oakland's thinning lineup.
The trade looked good on the surface, but Sanguillen was already a player in decline, no longer capable of being a fulltime catcher. Set to turn 33 in the spring, he had already shown a drop-off in power during his final season in Pittsburgh. In moving from the artificial turf of Pittsburgh's Three Rivers Stadium to a pitcher's park like the Oakland Coliseum, where a vast expanse of foul territory enveloped the field, Sanguillen saw his batting average fall from .290 to .275. The A's realized that Sanguillen no longer had the stamina or the reflexes to catch every day, so they limited him to 77 games behind the plate.
Playing as a catcher, first baseman, outfielder and designated hitter, Sanguillen played decently, but also put up a career-low OPS of .656. He was clearly not the same player who had been the lynchpin on the Pirates' postseason teams of 1971, '72 and '74. If there was any consolation, Finley liked Sanguillen's smiling personality and childlike enthusiasm, and in turn, Sanguillen became one of the few players who genuinely seemed to like Finley.
"Finley treated me super," Sanguillen told The Sporting News. "We talked when I first came to Oakland. I went to see him in the hospital when he had heart trouble…. When I left, he told me I was the only ballplayer in 19 years who never said anything bad about him." Sanguillen, it seemed, could get along with anyone, even a tyrannical owner like Finley.
Unfortunately Sanguillen's advancing age did not fit in with in with Oakland's movement toward youth. The '77 A's were dreadful, going 63-98 and finishing firmly in last place, a half-game behind even the expansion Seattle Mariners. They had an odd and eclectic mix of players, which included several middling young prospects and a number of past-their-prime veterans, including Sanguillen, Dick Allen, Willie Crawford, Earl Williams, Joe Coleman and Dave Giusti. So it made little sense for the A's to hold onto a 30-something catcher with fading skills, not when they needed a full scale rebuilding movement.
Just before the start of the 1978 season, the A's found a taker for Sanguillen. Lo and behold, it was the Pirates. On April 4, the A's sent Sanguillen back to the Steel City for three mediocre players: relief pitcher Elias Sosa, singles-hitting outfielder Miguel Dilone and minor league second baseman Mike Edwards. None of the three would become A's mainstays, and only Edwards would remain in town, as a little-used utility infielder, by the time that Oakland returned to the postseason in 1981.
So how did the Pirates fare from their standpoint in making the Sanguillen-for-Tanner swap? They badly needed a manager, after watching the very capable Danny Murtaugh resign because of continuing health problems. (Plagued by heart disease, Murtaugh would die from a stroke in December of 1976, only three months after stepping down as manager). The Pirates felt that Tanner was the best available candidate, even though it would cost them a player in return.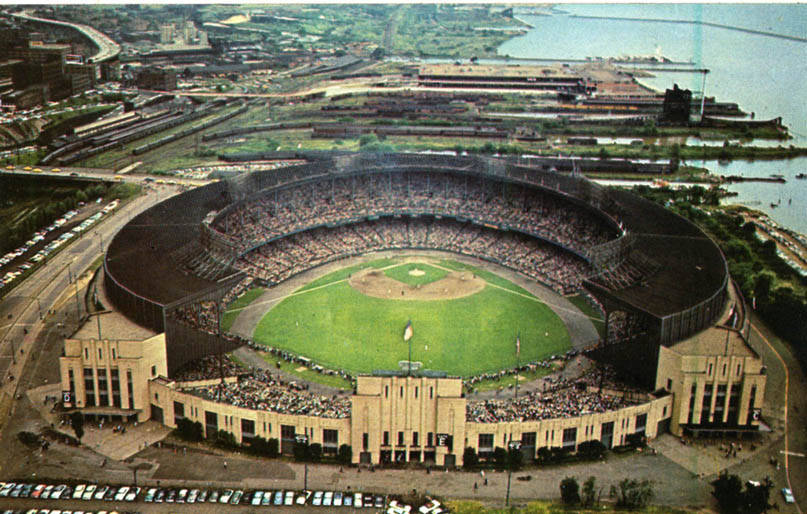 In addition to bringing on Tanner, the Pirates replaced Sanguillen with a workable catching platoon of Duffy Dyer and Ed Ott. In the short term, the Bucs improved under Tanner; after winning 92 games for Murtaugh in 1977, they won 96 games in Tanner's first season. But then they fell back to 88 wins in 1978, a frustrating year for Tanner and the injury-riddled Bucs. But an evaluation based on two years would be very short-sighted. In Tanner's third season, the Pirates won 98 games and captured the National League East on their way to upsets of both the Reds and the Orioles in the postseason.
In guiding the Pirates to the 1979 world championship, Tanner played a definitive role. He knew something about pitching, particularly relief pitching. With the Pirates, he masterfully mixed and matched his bullpen arms. He exhibited a great feel for when and where to use his relievers, whether it was Jim Bibby or Enrique Romo pitching in long relief, Grant Jackson working as a situational left hander, or Kent Tekulve filling the role as closer.
Tanner also let the Pirates run, something he had done in his one season with the A's. Six Pirates reached double figures in stolen bases.
In a broader sense, Tanner did wonders for morale in the Pirates' clubhouse. Optimistic without fail, Tanner praised and encouraged his players like an exuberant father. He emphasized a family feeling at the ballpark, reinforcing the atmosphere that Willie Stargell had already established in making the Pirates a unified force.
In the late 1990s, I had a chance to meet Tanner. Along with former Pirate Al Oliver, Tanner and I participated in a symposium panel about integration in the game. One meeting with Tanner was all that was needed to make me a believer. As much as anyone I've ever met, Tanner genuinely exuded positive vibes—and seemingly did so every minute of the day. It was not difficult to see why so many of his players proclaimed him as the best and most enjoyable manager they had ever experienced.
In retrospect, it's clear that the Pirates won the trade of Tanner for Sanguillen. A world championship, even when followed by an immediate period of decline, more than justifies the decision to surrender an aging catcher for a manager making such an impact.
Yet, this is not to say that the Marlins should follow the lead of the Pirates and pull the trigger on a rumored deal for Guillen, especially when the rumored bait is Morrison. Unlike Sanguillen, Morrison is not a 33-year old veteran on the downhill side of a career. He's a 24-year-old outfielder/first baseman with legitimate power, good enough to be slugging near .500 for the season. Yes, he's a first baseman playing out of position, but if he can hit the way some scouts project, he will be worth more than the price of a manager.
The Marlins should proceed with caution, before they join the Pirates and A's in making baseball history.