While no one doubts the importance of defense, it still is an area that we often forget when evaluating players. Plenty has been made of Alex Rodriguez's hot start with the bat and David Wright's struggles at the plate, but no one has talked about A-Rod's difficulties in the field and Wright's brilliance two-and-a-half months into the season.
For a long time, offense got more recognition than defense because while it is pretty easy to evaluate how many runs a player has contributed at the plate, it takes loads of careful data gathering to build a good fielding system. Luckily, we at The Hardball Times have been buying Baseball Info Solutions zone rating data; 2004 through 2006 numbers are up on the site already and daily 2007 updates soon will be.
Anyways, we just received our first batch of Zone Rating data, and rather than wait for the stats to go up on the site, I decided to immediately share them all with you. I have massaged them a little bit to make the numbers more intuitive; all ratings will be denominated in runs above or below average. We'll take a look at the top-and-bottom three players at each position (except catcher and pitcher) thus far in 2007. Remember, two months of data does not a reliable sample size make.
First Base
Albert Pujols +20
Adrian Gonzalez +9
Doug Mientkiewicz +8
—
Nomar Garciaparra -8
Ty Wigginton -8
Scott Hatteberg -6
Even as Pujols is having a down year at the plate—well, as much as a .932 OPS can qualify as a down year anyway—he has been spectacular in the field. The 20 runs above average is probably a bit excessive, but the man has really gobbled up everything in his zone and outside of it. Moreover, last year, Prince Albert gathered an insane +34 rating, proving that he is not only the Prince at the plate, but in the field, too.
Gonzalez is another guy who can both hit and field, which makes you wonder why Garciaparra and Wigginton both have jobs—with much better pay at that—when they have not been able to do either.
Second Base
Chase Utley +13
Brandon Phillips +8
Alex Cora +5
—
BJ Upton -9
Rickie Weeks -7
Freddy Sanchez -7
Utley is one of the most valuable commodities in baseball, even if most people don't yet realize it. He is 11th in VORP this year, and has proven himself in the field (The Hardball Times Season Preview 2007 projected him to be six runs above average, and he has been even better).
Upton's rating, on the other hand, is really a disappointment. The 22 year-old is living up to his promise at the plate with a .941 OPS, but it looks like the Rays will eventually have to move him to the outfield, which will either lessen his value, or Carl Crawford's, if Upton blocks Crawford from moving to center field, where he belongs.
Third Base
David Wright +24
Joe Crede +19
Pedro Feliz +12
—
Edwin Encarnacion -10
Alex Rodriguez -8
Kevin Kouzmanoff -8
Perhaps I shouldn't have written that Wright was struggling with the bat; after a rocky start, he has more than righted (get it?) himself, posting a 1.064 OPS since May 7. But while his overall line at the plate is not much different from Wright's established performance level, his performance in the field has really been something. While I don't believe that David Wright has actually saved 24 runs in the field, he certainly improved the one part of his game that was still a weakness.
Kouzmanoff, on the other hand, is really hurting the Padres, who are in a three-way battle for first place in the National League West. With a .653 OPS and one of the worst gloves (at least so far; in his defense, Kouzmanoff was about average in the field last year) in the National League, he has done nothing to help the team. Kouzmanoff's Predicted OPS (PrOPS) is .739, which might be acceptable but only if his poor fielding thus far has been a fluke.
Shortstop
Adam Everett +15
Tony Pena +13
Troy Tulowitzki +11
—
Derek Jeter -14
Jimmy Rollins -13
Hanley Ramirez -12
Some things just never change: Adam Everett is at the top, Derek Jeter at the bottom, just like it has been for the past many years. As much as something in the baseball world can be a travesty, the fact that Jeter has multiple Gold Gloves and Everett has none is an absolute outrage.
Hanley Ramirez's poor rating is a bit surprising (not that he's ever had good defensive numbers; just his fielding ratings haven't been all that bad, either), but it certainly provides a boost to Jose Reyes in their battle to be the top shortstop in the National League. The man is so athletic though that I wouldn't be surprised to see him turn around his fielding at some point, just like Reyes did last year.
And since Royals fans have so little to be happy about these days, let us all rejoice in how many light years better than Angel Berroa Mr. Pena has been in the field. Perhaps the Kansas City telecasts should focus only on the shortstop.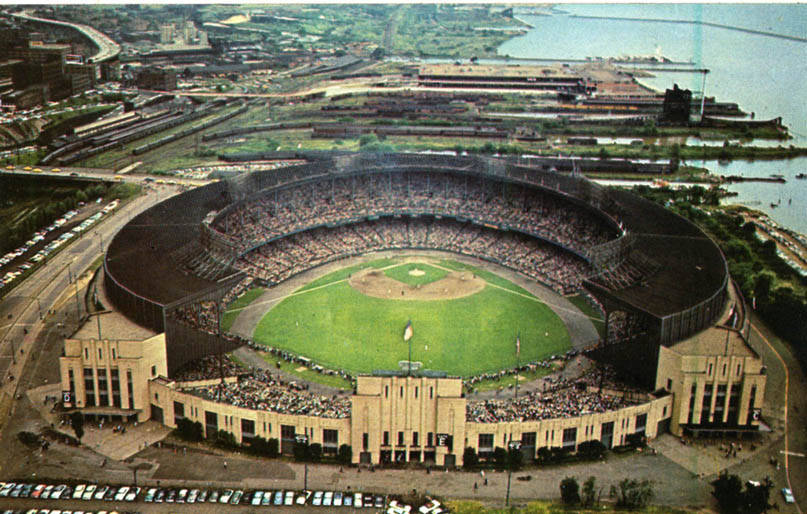 Left Field
Craig Monroe +9
Emil Brown +9
Matt Diaz +8
—
Manny Ramirez -14
Luis Gonzalez -12
Raul Ibanez -11
Manny's rating actually isn't all that bad, because these ratings do not include a park adjustment. If they did, Manny would be closer to -7 or 8 runs. That certainly isn't good, but it's not awful, either.
Actually, it is pretty bad considering the dearth of quality left fielders out there. Other than Carl Crawford (a bland +1 thus far), I'm not sure there's one good defender playing in left. I mean, c'mon—Craig Monroe? Emil Brown? Matt Diaz? Aren't you supposed to hide the bad fielders in right?
Center Field
Ichiro Suzuki +20
Andruw Jones +17
Curtis Granderson +13
—
Elijah Dukes -14
Torii Hunter -8
Grady Sizemore -8
It took them five-and-a-half years, but midway through last season, the Mariners finally came to their senses and moved Ichiro to center field. Look at how nicely that move has paid off for them (and come free agency this off-season, I bet it will for Ichiro too). Great fielders should never be stuck in corner outfielder spots.
Jones and Hunter represent make for an interesting study in contrasts. Both have had reputations as great fielders for a very long time, and both have started to age. Jones appears to have done so much more gracefully, however—despite his bulky frame, his defensive numbers still all look good. Hunter, on the other hand, has lost a few steps, and as friend of THT Aaron Gleeman has written, is no longer an elite defender. I think we all realized that last October when Hunter dove for a ball and missed in Game Two of the ALDS against the A's, resulting in an inside-the-park home run.
Right Field
Alex Rios +8
Shane Victorino +7
Travis Buck +7
—
Jermaine Dye -11
Ken Griffey Jr. -10
Bobby Abreu -7
Remember when everyone freaked out last year after the Yankees traded for Abreu? Suddenly, it doesn't look like they got such a hot deal. What is it with players going to the Yankees and falling off the earth?
I also have to add that while moving Griffey to right field was the right call, moving him to the American League would be an even better one.
***
And so you have it, a complete review of the best and worst fielders so far in this young season. I'll be checking in on the defensive numbers later this season, but for now, enjoy this spreadsheet with 2007 fielding ratings for every player in the major leagues.