Pitching coach extraordinaire Dave Duncan has stepped down from his position with the St. Louis Cardinals. Chances are he has coached his last game, leaving as a world champion. But he's been more than a great pitching coach. He has left in his wake a multitude of pitchers who turned their careers around, tapped into their potential, and had their best seasons under his tutelage.
In his time as a coach for the White Sox, A's and Cardinals, four different pitchers won Cy Young Awards. (LaMarr Hoyt, Bob Welch, Dennis Eckersley and Chris Carpenter.) He turned a journeyman into one of the best postseason aces of all time (Dave Stewart.) He made a Hall of Famer out of one washed-up starter-turned-reliever (Eckersley) and a top setup man out of another (Rick Honeycutt.) And he transformed a reliever into a 20-win, Cy Young-contending starter (Adam Wainwright).
Pitchers like Storm Davis, Jeff Weaver, Jeff Suppan, Matt Morris and Joel Pineiro all became millionaires many times over after reviving their careers under Duncan's watch. Twenty times one of his pitchers received Cy Young consideration. He has a remarkable resume of success with three different playoff-bound franchises (and world championships in both leagues.)
And to think, the team that could have benefitted from this wisdom was the Seattle Mariners.
The potential turning point of 1982
In 1982, Duncan spent his first and only season as pitching coach for Seattle. At the time, the Mariners had played five seasons and had lost 100 games in two of them.
Managers Darrell Johnson and Maury Wills couldn't turn the team into a .500 club, let alone a contender. But when manager Rene Lachemann brought Duncan onto his coaching staff, things began to turn around.
The Mariners were contending at the All-Star break and had a winning record going into August before tailing off. But their 76-86 record was by far their best season to date.
The main reason for the turnaround was the pitching. With Duncan in charge of the staff, Seattle led the league in strikeouts and finished second in saves and shutouts.
Seattle's 1982 season was best remembered for an ancient Mariner. Gaylord Perry earned his 300th win (and cemented his Hall of Fame resume) in the Kingdome that year. But it was their young pitchers that gave the team hope.
Twenty-seven-year-old Floyd Bannister was starting to fulfill his talent. Jim Beattie already had World Series experience and success but was also only 27 and pitched to a good 3.34 ERA. Twenty-five-year-old Bill Caudill was the bullpen ace, winning 12 and saving 26 with a 2.35 ERA.
Left-handers Bryan Clark and Ed Vande Berg were both excellent that year out of the pen. And a trio of youngsters, Edwin Nunez, Mike Moore and Gene Nelson, all struggled but showed promise. Moore, at age 22, was the elder statesman of the three. Jerry Don Gleaton and Larry Andersen, both of whom would pitch for many years to come, were also on the staff.
The staff that could have been
What if Duncan were allowed to mold this group? Picture the same coach who transformed so many careers using his wisdom and turning around the franchise.
Moore would spend years being agonizingly inconsistent in Seattle before becoming an ace after joining the A's (and Duncan's supervision.) Nunez never quite put it together in his career, shuttling between the rotation and the bullpen before bouncing around as a mop-up man for the next 12 seasons. Perhaps Duncan could have been his anchor.
Meanwhile, the Mariners farm system included future ace Mark Langston and the talented, but inconsistent, Matt Young.
Imagine the Mariners pitching in the mid 1980s with Duncan on the coaching staff. As history actually unfolded, neither Moore nor Langston could synchronize their solid seasons. One was always off when the other was on. Could Duncan have made them the devastating 1-2 punch in the AL West?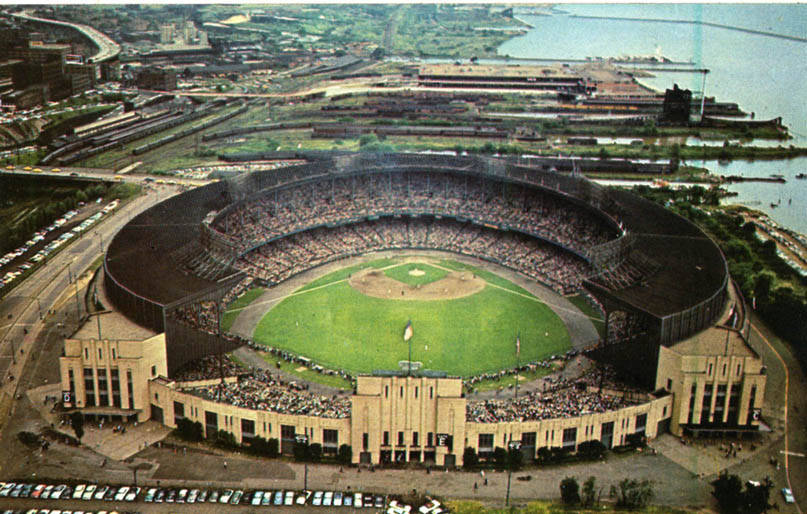 Along with Bannister and Young in the rotation and Caudill, Gleaton, Nunez and Andersen in the bullpen, the team could have had the best pitching staff in the division. Nelson would become an effective pitcher under Duncan in Oakland. Why not in Seattle?
Remove Duncan's influence from the 1983 White Sox and the 1988-1992 A's, and the AL West would have been a very winnable division.
No team other than the LaRussa/Duncan White Sox had even a winning record in the West in 1983. The 84-win Royals were the lone winning AL West team in 1984, and 91 wins were enough for the Royals to win in 1985. The Twins won the AL West (and eventually the World Series) with just 85 wins. And then the LaRussa/Duncan juggernaut went to Oakland.
Sure, this change in history would have meant that Ken Griffey, Jr. would have been drafted by another team, but the foundation of a good offense was there as well.
Big leaguers Dave Henderson, Julio Cruz and Todd Cruz were all on the 1982 squad. Future major leaguers like Spike Owen, Phil Bradley, Harold Reynolds, Alvin Davis and Jim Presley were already in the Mariners system. And Danny Tartabull was acquired between the 1982 and 1983 seasons.
None of those players were superstars, but they could have given Seattle a good infield and a powerful outfield to compliment their deep pitching.
A great pitching staff could have finished in first one of those years. The franchise that had 15 of 16 losing years to begin their existence could have found the postseason around the same time as their partner in expansion, the Toronto Blue Jays, did in the mid 1980s.
The ugly truth
Alas, that didn't happen. Mariners owner George Argyros was notoriously cheap and wouldn't give Duncan more than a one-year contract. Duncan went to the White Sox in 1983 in time for their first postseason berth since 1959. The Mariners regressed to a 100-loss team and even Dick Williams couldn't turn the squad around.
As Duncan collaborated with LaRussa on 14 playoff teams, six pennant winners and three world champions, the city of Seattle remains the only current big-league city never to have hosted a World Series.
(The Nationals/Expos franchise has never won a pennant, either. But the city of Washington was host to the 1924, 1925 and 1933 World Series, and Montreal is no longer a big-league city.)
Could the Mariners have won in the mediocre West of the 1980s? Nobody will know for sure. But it is safe to guess that a pitching coach who could win a World Series starting Jeff Weaver, Jeff Suppan and Anthony Reyes could have done a good job Mike Moore and Mark Langston in their primes.
Alas, more reasons to cry in Seattle's coffee.
References & Resources
SB Nation, Lookout Landing, Baseball Reference