Almost 40 years ago, Washington Daily News reporter Andrew Beyer did it to horse racing. He took an elegant sport filled with a rich and romantic history, and turned it into an actuarial table that reduces the contestants to statistics on a piece of newspaper. Then, about 30 years ago, Bill James did it to baseball.
Mr. Beyer came up with a "speed" figure that supposedly uses information at different racetracks all over the country to compare race horses, without ever actually laying eyes on them. Through a labyrinthine method, Mr. Beyer claims he can tell you with 100 percent certainty which horse will win each race. All you have to do is pick the one with the highest of his "speed figures."
Likewise, Mr. James sparked a movement that similarly claims its adherents can predict outcomes of baseball games by using data containing complicated terms like "park factors" and the like. In their zeal to predict every outcome, each man has ruined his respective sport. Since this is a baseball site, we'll focus our attention on the Mr. James' sabermetric movement and how it affects the National Pastime. Let it be known that today we call for the abolition of sabermetrics.
I used to be one of the misguided souls who tried to attach a mathematical formula to every aspect of the game, even though I was never in the inner circle. Those positions are reserved for people who flaunt their degrees in statistics by overanalyzing a game. No, a simple baseball fan with a passion for reading and writing, I fell for the slick talk from the leadership and became an avid follower, then a zealous proselytizer. Many others, including some very intelligent and successful people, have fallen prey to these people. Their victims range from Sports Illustrated columnists to Hollywood writers. And, unless something is done, more will fall under their spell, which would ruin the game.
Sabermetric cult leaders use a lot of acronyms and mathematical terms to brainwash and convince their servile followers that they are infallible. They prey on the simple desires of some baseball fans to find meaning in the grand, yet wonderfully mysterious game. In baseball, there are things that don't always make sense. Just last year, Jose Bautista came out of nowhere and hit 54 home runs. Oddly, this drives some fans to ignore the wonder and majesty of Bautista's season and instead focus on how it happened, and obsess over whether it will happen again. Reading acronyms apparently eases the troubled minds of some fans. For instance, it may reassure people to believe that one of these stat wizards can explain why Adam Dunn keeps getting big contracts despite lacking the ability to catch a fly ball while striking out 200 times a year.
Once they draw your interest, they urge you to join their various online think-tanks. At first they welcome you- provided you are willing to take everything they say at face value. But, the frequent visitor will find that they despise any research that runs counter to their own, and immediately shout it down. Interestingly, rival "saberists," as they insist on being called, rarely come to a consensus. That's probably why you can get WAR numbers in differing values from two different online think-tanks. For instance, last year, using data from the same season, Detroit Tiger pitcher Justin Verlander had a 4.2 WAR at Baseball-Reference, and had a 6.3 WAR on Fangraphs.
WAR, what is it good for? Indeed.
They teach new converts the doctrine that all of the world's problems come down to one thing: "small ball." They write about "small ball" in the same manner evolutionists write about the Young Earth theory. They label those who disagree with them as uneducated followers of mythology. They deride "small ball" managers like Ozzie Guillen and Tony LaRussa. But, those two men know far more about baseball than any "saberist." Those two men hold World Series trophies while the "saberists" hold their Strat-O-Matic games.
As the "saberists'" popularity has grown, a great debate has emerged between sabermetrics and traditional scouting. You cannot remain in the "saberists'" good standing if you place any value in anything a scout has ever said.
Disagreements in subjects outside of baseball, such as religion and politics, often yield healthy discussions that further our understanding of both sides. But, the arguing and derision in baseball coming from the new age computer whiz kids with their binders of statistics is often vitriolic and condescending. They would have you believe that all traditional baseball scouts are grizzled old fools with tobacco stains on their shirts.
Long time sportswriters and seasoned baseball men sometimes try to point out that reducing every occurance to a statistical model may take away from the beauty and grandeur of the game. They sometimes respectfully point out there is a remote possibility that some of the new statistics may be flawed. For their hesitance to unquestioningly take every new age stat as gospel, sportswriters and scouts are met with smart-aleck comments that the sabermetric crowd proudly calls "snark." The argument as a whole is tiring. Therefore, we should stop using sabermetrics.
Some of these whiz-kid computer nerds, from the comfort of their mom's basement, would have you believe something like clutch hitting is non-existent. It seems they wouldn't know Reggie Jackson if he walked up and took a mighty swing at their head with a 35- inch, 35-ounce Louisville Slugger model J93. And that is too bad, as anyone who claims to care about baseball should know the man who earned the nickname "Mr. October" from his clutch hitting in the playoffs. It's also too bad because such a blow would likely put the offending "saberists" out of their misery.
While the "saberists" say that given enough at-bats (or a big enough "sample-size"—the ace up their sleeve they use to disprove anything that doesn't fit their model), a player's hitting in close games will match his career numbers. So, how do they explain Bobby Thomson's "Shot Heard Round the World"? They can't explain it. They also have never shown definitive proof that clutch hitting does not exist. Therefore, we should stop using sabermetrics.
The hero of the book Moneyball, was Oakland A's wunderkind Billy Beane. He thought players who preferred to walk instead of hit were the best to choose in the major league draft. However, the "saberists" hung their hopes on a general manager who would get his way and fail miserably. In one year, Beane drafted a bunch of fat college players who would rather walk than hit. None of Beane's pet players every amounted to anything, but that does nothing to diminish the amount of admiration "sabertists" have for him.
The "saberists" have never explained why the A's lost in the playoffs every year—playoffs they only made because they had Tim Hudson, Barry Zito and Mark Mulder. When pushed, the "sabersists" go back to their trump card and cite the "sample size." They call the playoffs, games that have produced legendary moments in the sport, a "crap shoot." Tell that to sabermetric whipping boy Derek Jeter (his career UZR is too low). Jeter not only leads his team to the playoffs every year, but also closes the deal and wins championships. Ask Jeremy Giambi about Jeter's UZR rating the next time you see him. Since the A's never won a championship, we should stop using sabermetrics.
I once talked to a man who had the pleasure of meeting Joe McCarthy in 1936. The New York manager had just guided the Yankees to the first of what would be four straight World Series titles. McCarthy had told him in a private moment that he believed "You will never become a .300 hitter unless you take the bat off your shoulder." It's clear with this evidence that Joe would have hated sabermetrics and the love of fat college players who try to walk every time. How many fat college players were on the 1930s Yankees? None. Since one of the greatest managers of all time thought hitting the baseball was the key to the game—and not the "art" of taking walks—we should stop using sabermetrics.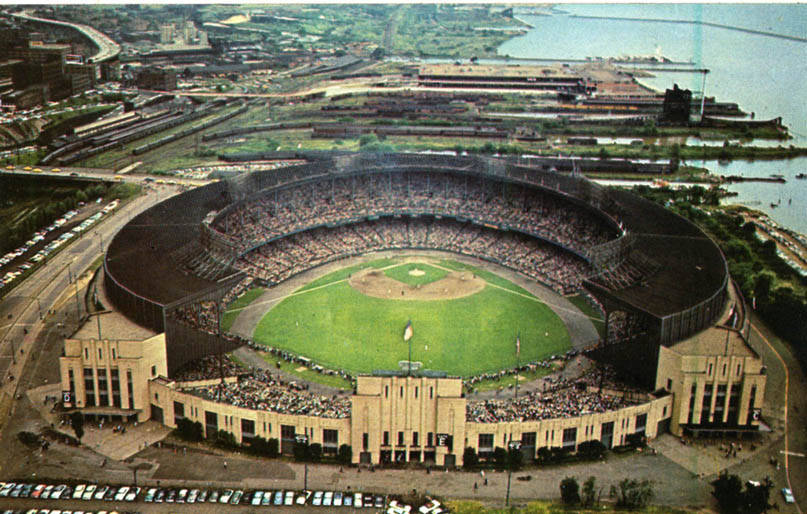 The "saberists" say Detroit Tigers center fielder Austin Jackson will regress because of BABIP. BABIP is another one of their pet acronyms, one they turn to when they want to discredit someone who actually hits the ball to get on base. That's why players with all the traditional tools, like Ichiro Suzuki, fare poorly in their projections. They don't care if a player is fast, because they can't enter a players' speed into their VORPy calculator. Since they are unable to respect great players like Jackson and Suzuki, we should stop using Sabermetrics.
The Hardball Times offered me a position after I made a brief, yet spectacular career out of regurgitating sabermetric principles. But, I can no longer use my writing skills to propagandize for the "saberists." In addition to freeing myself of this unholy obligation, I also call on my cohorts at The Hardball Times to turn away from the dark arts of sabermetrics. I ask them instead to celebrate the noble sacrifice of the first-inning bunt. I call on them to destroy their xWHIP calculators, of which there are rival formulas in our own family, by the way. I call on them to destroy their Oliver projection systems that don't factor a player's heart. I call on them to give up their quixotic search for expected BABIP, expected OBA, expected ERA, expected FIP, etc. Instead, we should be proud of someone who makes a projection with his heart, and not the heartless PECOTA engine.
For all these reasons, and many more, we should stop using Sabermetrics as of this date, April 1, 2011.