Money has been complicating baseball since before the National League was founded in 1876. Everyone hates the Yankees because they have too much of it, other teams' fans hate their owners for not spending enough of it, and the players' complaints about it have operated as a sort of angsty, blue collar anthem that has accompanied the entire history of the game.
The economics of baseball are more visible and far more researched now than they have ever been. And thanks to the sweeping sphere of influence of billionaires, much of that research has begun to favor team ownership.
The advanced statistics put forward by sites like FanGraphs and Baseball Prospectus have been a renaissance of sorts for the game of baseball. Personally, I could spend embarrassing amounts of time looking over player pages and articles at either site, as well as this one. It's fascinating and it brings an amazing aspect to the game that is absolutely exclusive to baseball. No other sport can claim the Society of American Baseball Research (SABR) and the snowball of game-enriching information that has grown around its advancements.
The conventional detractors of sabermetrics seem to despise new(ish) stats out of sheer unfamiliarity and ideological fealty. Every flaw in the infinite imperfection of statistics seems to bloat the confirmation bias inherent to some that adhere to this line of thinking. Sometimes they seem like they're trying to hide their stubbornness, but for the most part, their ideas aren't ideas at all. They're nothing but basic oppositions to a field that is, at it's core, simply additional information.
However, when these evaluations are lifted up and placed on a pedestal above players getting a fair shake financially, they supercede their purpose. They begin to become a tool for owners to use in their efforts to perform their systemic, exploitative duties. And they affect the way fans talk about the game.
In fact, baseball teams are moving toward privatizing all of its analytics work, which would, in effect, inhibit outsider critiques of their labor work. This would allow teams to operate largely behind closed doors, and presumably, do so much more effectively. The privatization of data also benefits teams in that they are able to ensconce that data from the prying eyes of other clubs in order to gain an advantage on the field, but in keeping as much data as they can to themselves, they are also limiting player agents and the Major League Baseball Players Association (MLBPA) from being able to perform due diligence on behalf of the players.
If they control data, they control evaluation.
Teams already operate with their own private metrics. As they continue to lock up analytics talent from the online community and elsewhere, would teams ever try to philosophically influence the inner workings behind publicly available metrics as part of their recruitment efforts? If they were successful, a more pronounced gap between management and critics would develop because critics couldn't decipher how decisions are being made.
Public sites also take cues from team management and ownership because their new-school evaluations are seen as "baseball's best practices." Most teams have to be financially efficient in order to compete, with the rare exceptions of teams like the Yankees and Dodgers, who have seemingly endless revenue streams and can afford to make expensive mistakes. But with most teams, financial efficiency is just a reality of team building. However, older players who have earned their way into consideration for high-dollar free agent deals—like recent Mariners signee Nelson Cruz—are evaluated as being surefire albatrosses in the future rather than celebrated for having earned a share of their new owner's profits based on past performance.
As a result, all information sources have a bias and fewer ways to discover, correct for, or critique the bias that remains. The latter bit is the big problem for labor, because if you think players are being taken advantage of but can't prove it, management—and their ambitious public empathizers—laugh it off. Therefore, fans get even more of an owner-positioned look at the game and fewer avenues to empathize with players.
Baseball analysis and information websites are great avenues for this information to be shared publicly—unless they aren't. As teams poach the most talented statisticians and innovators, they corner the market on information as best they can. They'll never be able to do so entirely, but they can cast a pretty wide net.
The positives of WAR, WAR/$, surplus value, market value, and market inefficiency are readily apparent. WAR/$ is, essentially, just a basic breakdown of production vs. cost. It seems as though it would be overwhelmingly useful to a general manager, and it is for some. They might not use the same WAR formula as FanGraphs or Baseball Reference—they might not use WAR at all—but many of them probably are using something similar to the stats writers and fans alike already have integrated into their everyday conversations about the game. Essentially, we discuss the game in the language of management now more than ever.
Other stats are able to delineate the probability of a number of events at a given point in a game, which can be useful in determining which levers should be pulled. But when something defies that probability, it doesn't disesteem the ideology of statistics. All it means is that something amazing probably just happened, and if you're too busy scoffing at the manager for making a statistically imperfect decision, you might've missed it.
The advanced stats that are still publicly available make the game of baseball much more interesting than it was before they entered the mainstream, and value-cost determinations have been vital to the success of small-market clubs like the Athletics and the Rays in the recent past. However, at times these stats can be adhered to by some as a weird stat-canon outside of which is only misinformation and the improper enjoyment of baseball itself exists. And if similar evaluative tools become—or are already—privatized, they could act as a yardstick by which to measure player value and the resulting compensation without any critique from writers, agents, or the players union.
Players are exploited because they are laborers in a capitalist system. That truth is the foundation of our economic system. The WAR/$, cost-benefit dance between players and owners isn't specific to baseball; it's immanent to the economic system to which it belongs. Companies around the world view underpaid laborers as an asset. It's the nature of the pus-bloated, butter-suckling beast.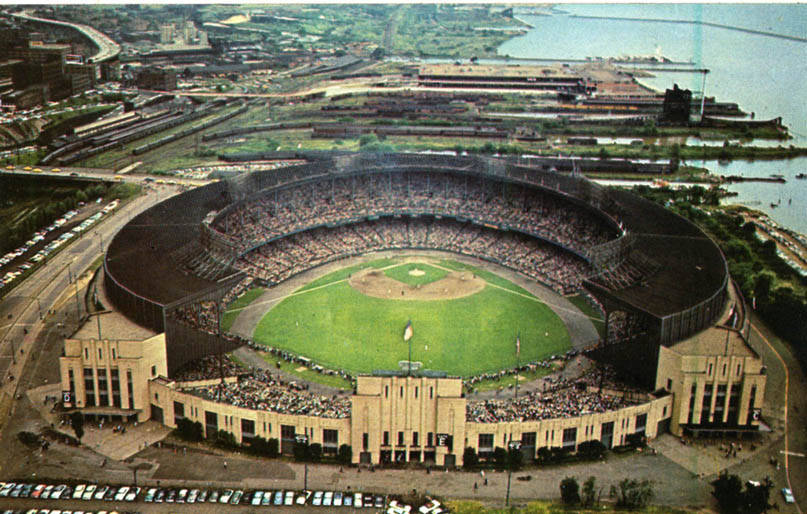 Some fans see team-friendly deals as a way for their team to become better, others see it as a game in and of itself. The goal of that game within the game is always to exploit the players to develop the best WAR/$ ratio possible. In other words, slavery would be ideal. While asset allocation and WAR/$ can be useful in many ways, those particular methods of evaluation often lead to the devaluation of players as they approach fair market value (see: immiseration thesis). When they cross that line in the sand, or much of the time before that moment—i.e. someone saying, "He's getting expensive" when the given player is still in the arbitration process, a method by which player raises are mitigated by a panel of lawyers and judges using antiquated statistics to determine value — they are quickly exiled from the world of great value and labeled as a burden by certain corners of the advanced stats community.
If surplus value is fetishized, the demand to create it increases; and when that happens, players get screwed.
It's the emergence of this owner-friendly line of thinking as the norm—not some grand conspiracy—that causes a highly paid player to be seen as a burden on his team. However, some begin to take these ideas of WAR/$ and surplus value as the gospel of value exchange between teams and players. As a result, we favor the exploitation of our heroes, if you want to call them that. We have started to evaluate players as burdens that haven't even signed high-dollar contracts for us to criticize yet. It's just another way owner-friendly evaluations result in us talking about the game in the language of management.
If team-friendly contracts are the lifeblood of financially efficient organizations, what are "player-friendly" contracts? The formaldehyde? If given the choice between being team-friendly—which should read predominantly as "owner-friendly"—and player-friendly, would any fan on the planet choose the owners outside the context of surplus value fetishism?
For example, Cole Hamels is currently the topic of a lot of trade speculation this offseason. He's an ace, no doubt about it. He's one of the best starting pitchers in the game, but some people in the advanced stats community don't see him as a desirable trade target because of his contract.
Hamels will earn $22.5 million per season through 2018 with a $19 million vesting option for 2019. Since becoming a full-time starter in 2007, he's been worth 32.4 fWAR — about four wins per season. Most people in the advanced stats community seem to agree that a win is worth somewhere between $6 million and $8 million. With that in mind, Hamels' contract is at market value or below. Even if Hamels' production begins to decline toward the end of his contract, he should be close to producing at market value unless he completely falls off the table.
However, when compared to a young pitcher who hypothetically could put up similar numbers and is cost-controlled due to the arbitration process, Hamels looks like an awful investment.
The only conclusion that one can really come to, if folling this ideology, is that a player having continued success and finally earning the money he deserves is a markedly bad thing—not only in the eyes of executives, but in the eyes of fans as well.
Casual fans might not care to learn the details of Hamels' contract, but when his status as a burden permeates the hardcore baseball community, that devaluation has a way of trickling down into the casual fan's thoughts. Hamels becomes a less-than ideal player, even though he continues to be one of the best pitchers in the game.
For a further example, Giancarlo Stanton has now officially signed a 13-year, $325 million contract with the Miami Marlins. That might seem like the most absurd deal you've ever seen, but league revenues are at an all-time high and the average annual value (AAV) of the deal is a competitive—but not world-shaking—$25 million per season. Yes, $325 million is a big number, but given the basic concepts of capitalism, the Marlins must have evaluated the deal as a financial positive for them, which means, in a nutshell, they view Stanton as an asset worth more than $325 million.
For yet another example, would it have mattered if Bo Jackson was overpaid when he threw out Harold Reynolds from the warning track? Would a player-friendly contract have taken something away from his running sideways on that wall in Baltimore in 1990? Did we get robbed of a potential Hall of Famer because of the owners' greed that resulted in the 1994 player strike, after which Jackson left the game?
Player strikes are seen as greedy cash grabs on the part of the players. This is almost always the opposite of the truth. For example, in 1972 the players went on strike over their pensions and arbitration; in 1981, they were disputing changes to free agency; and in 1994, they went on strike to protest a salary cap. Every instance of work stoppage in major league history has been an effort by the players to get a more appropriate share of the profits from the product they create by taking the field.
The players get a cut—massive compared to the average fan, of course. But they are the only reason anyone really cares about the game. Owners make too much money. Just as American CEOs tower over the rest of us, owners sit on their billion-dollar assets and claim the business itself isn't really making all that much money. Meanwhile, we widen ours eyes in shock at a deal like Stanton's.
The intricacies of roster-building and how teams become successes on the field are an interesting aspect of baseball, but when we allow the players to be vilified as greedy jerks, we side with ownership. I don't think that's something any fan intends to do.
The owners' "job" is to keep the lights on or something along those lines. What they bring to the game could just as easily be done by a committee of fans. That's really an altogether separate issue that has no basis in reality because if someone can own something in a capitalist economy, they will. That's just the way things are. But even if that is a problem that cannot be solved by making teams public property or something to that effect, it's rather apparent that the value being brought to Major League Baseball is in the form of the players. The owners do not make this game what it is. They simply profit from it.
There is no easy way to compensate players fairly within a system that has multi-multi-millionaires and billionaires in control of almost everything while they contribute almost nothing to the game itself. In many ways, entrenched analytics fetishists—for lack of a better way to describe them—have turned underpaid players into superheroes and overpaid or even fairly compensated players into jokes. It's not necessarily the fault of publications like FanGraphs or Baseball Prospectus. It's mostly just a byproduct of the way the public has canonized those ideas and lifted them up as dogma.
However, such thinking aligns itself with the interests of modern ownership by evaluating players in this way, and perhaps more importantly, has encouraged a pivot in this direction as far as the public perception of player value is concerned. And you can see why. MLB teams have begun to handsomely reward them for doing so by treating statistics blogs as a farm system for their ever-mutating baseball operations departments.
Who wouldn't want to work for a baseball team?
Appreciating the merits of advanced stats evaluation isn't synonymous with fetishizing these stats and the owner-friendly results they produce to the point of no longer appreciating the players themselves, even if those players aren't in ideal financial situations. Baseball is about the players, but it's also about the fans.
If those fans find themselves becoming more and more aligned with the interests of the owners—the men scrambling to corner the market on information on the game—rather than those of the men that actually take the field and create this thing we love, perhaps it's time to re-evaluate the narrow lens through which we have begun to look at the game—if we can.
References & Resources
Tyler Drenon is a freelance writer and graphic designer living in the southwest corner of Missouri. He has written for VICE, The Classical and SB Nation. Follow him on twitter
@basteball
.