In the first inning of a Sunday night game between the Phillies and Nationals on May 6, Cole Hamels' first pitch to Washington super-prospect/rookie Bryce Harper plunked Harper square in the lower back. This incident would have been largely forgotten except for two facts. One, Harper went around to third on a two-out single and then, on a pickoff throw to first, stole home. (I love steals of home—my readers here have known this from the first.) Two, Cole Hamels did something that pitchers just don't do. He admitted he was trying to hit Harper.
I'll let Hamels speak for himself here:
I was trying to hit him. I'm not going to deny it. That's just—you know what, it's something that I grew up watching, that's what happened, so I'm just trying to continue the old baseball. I think some people kind of get away from it. I remember when I was a rookie the strike zone was really, really small and you didn't say anything just because that's the way baseball is. Sometimes the league is protecting certain players and making it not that old-school, prestigious way of baseball.
Hamels earned a five-game suspension and an undisclosed fine for this act of implausible undeniability. Nationals general manager Mike Rizzo reacted to Hamels' declaration with a profanity-filled tirade ("He's the polar opposite of old school. He's fake tough," is the best clean excerpt I can find.) and himself got fined an undisclosed amount.
The incident opened up some serious discussion about the place of "old-school" actions in the 21st-century game, but those discussions tended to take a couple things for granted. They often assumed that pitchers of previous generations were acting just the way Cole Hamels said they did, and did himself, by using the baseball as a weapon against an offending batter. They took Hamels' word (and some historical reputations) for it.
Some of us like to dig a little deeper than that.
The exemplar
If offered the name, Hamels would probably cite Don Drysdale as a paragon of the old-school pitching style he seeks to emulate. Drysdale, a Hall of Fame hurler for the Dodgers from 1956 to 1969, had a widespread reputation for hitting batters, and not from sheer wildness. He sought to intimidate, giving any batter who encroached on the plate a brushback, or more, to put him in his place. Drysdale hit 154 batters during his 14-year career, leading the major leagues four times (with one tie) and the National League a fifth.
Hitting batters with errant pitches was an inevitable side effect of how he played the game. Sometimes it was the stated intent as well.
As part of his repertoire of intimidation, Drysdale offered a notorious guarantee: you hit one of my teammates, I hit two of yours. This pledge ended up sanitized for public consumption, changed to "Knock down one of mine, I knock down two of yours." The players heard the original version, though, and his fellow Dodgers liked it. It meant Drysdale was standing up for them, protecting them, letting any potential opposing intimidators know in advance the price their teammates would pay.
This principle of massive retaliation set Drysdale's reputation in stone, during his career and long beyond it. But reputation is one thing, and actual performance is another. Did Drysdale practice what he preached? There were other pitchers of his era who included intimidation in their arsenals—Bob Gibson is a shining example—but Drysdale gave an explicit ratio: two for one. That is something we can check.
The record
In his career, there were 18 games where Drysdale hit two or more batters. If he was taking care of business promptly, unmistakably, not diffusing the retaliation, those are the games we must look at. When we do so, what we find is a lot less than we have been led to expect.
In only three of those 18 games did an opposing pitcher hit a Dodger (all of them before Drysdale got his licks in). In a fourth, someone on the other team hit a Dodger in the previous game (with no retaliatory HBP). In a fifth, a Dodger got plunked in the last game of a series a month before, and this was the first game against that team since then. Add it all up, and in fewer than a third of his multiple-HBP games did Drysdale have reasonably proximate cause to be delivering on his two-for-one guarantee.
And how do these five remaining examples hold up to close scrutiny? Some pretty well; some not at all. Let's take them chronologically.
April 24, 1958, Cubs at Dodgers: The previous day, Cub Dick Drott hit Gino Cimoli, and Drysdale in his start responded quickly. He had to. After falling behind 2-0 in the first, Don yielded a leadoff walk in the second, then plunked Johnny Goryl with a 2-2 pitch. He escaped that inning, only to hit Ernie Banks with one out in the third. Drysdale would not record another out, getting lifted after consecutive walks loaded the bases. He took the loss in a 15-2 Chicago rout.
Verdict: This was early in Drysdale's career, likely before he delivered his guarantee. He gave up four walks and the two HBPs in 2.1 innings. If he'd been trying to hit batters that day, he probably would have missed. No way.
Sept. 9, 1959, Phillies at Dodgers: Phillie Taylor Phillips plunked John Roseboro in the bottom of the second. With his second pitch in the top of the third, Drysdale hit Carl Sawatski. In the top of the seventh, just after the Dodgers went ahead 1-0, Drysdale nailed Ed Bouchee with his first pitch of the inning. He was slipping easily out of that self-imposed jam when, with two outs, he hit Gene Freese. He still escaped undamaged, and closed out a 1-0 shutout win.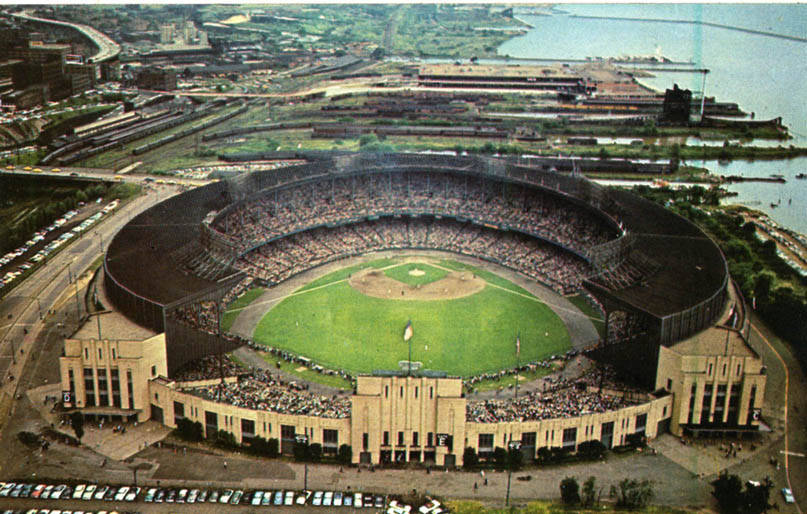 (Trivia note: along with the three HBPs in the game, Drysdale surrendered two triples—and neither led to a run. That's dancing between the raindrops.)
Verdict: This is exactly what we'd expect Drysdale's Revenge to look like. Phase One accomplished immediately; Phase Two handled the moment his team gets a lead. The added HBP almost acts as camouflage for the others. (He had a pair of three-HBP games in his career; you'll see the other soon.) It could scarcely have been scripted better. Looks genuine.
June 9, 1961, Phillies at Dodgers: Back on May 10, Jack Baldschun hit Maury Wills in the ninth inning on Getaway Day. This was their first meeting since then. Top of the seventh, leading 2-1, Drysdale followed a leadoff single with a full-count plunking of Bobby Del Greco. A bunt force-out and GDP snuffed the rally. Drysdale then hit Ken Walters with two gone in the eighth and a runner on third. No damage ensued, and Don completed the 3-1 win.
Verdict: The HBPs came awfully late, after several innings with the Dodgers ahead, and one after the needless labor of running a full count. Deliberately hitting someone with a man on first and nobody out in a one-run game is an awful risk: at least you could have drilled the first batter instead. Smells fishy.
Aug. 23, 1965, Dodgers at Mets: Met Larry Miller hit Wes Parker in the top of the third. Bottom of the fifth (just after L.A. surged ahead 5-0), Drysdale dinged Johnny Lewis, after one run was in and Wes Parker had just butchered a pickoff throw to let a runner advance to second. In the home eighth, with again one run in (and still a large lead), Drysdale hit Ron Hunt and was immediately pulled. He still got the 8-4 win.
Verdict: Hitting a batter during a rally is dubious strategy, and Drysdale did that twice here (of course, he may have had meta-strategy in mind), but they both did come with comfortable leads. I wonder if the first was out of frustration over the pickoff error. The second could have been the last straw of crumbling control, or finishing his job just ahead of the hook. Maybe, but just maybe.
July 24, 1968, Astros at Dodgers: In the bottom of the first, Astro Don Wilson hit Jim Lefebvre. In the top of the fifth, Drysdale hit his two men, Ron Brand and pitcher Don Wilson. The trouble was, this came after back-to-back singles to open the inning. Drysdale's plunkings loaded the bases, then pushed across a run. The first, and only, run of the game.
He would also hit a third batter, Rusty Staub, in the eighth—and we have it on Drysdale's word that that one was deliberate. Two weeks before, at the All-Star Game, Staub was spotted rummaging through Drysdale's shaving kit, looking for evidence that he was doctoring baseballs. Word got back to Drysdale, and soon the message got back to Staub, special delivery. "That's for looking through my [censored] shaving kit!" Don yelled after the drilling, according to his autobiography Once a Bum, Always a Dodger.
Verdict: There are worse times to intentionally hit consecutive batters, but not many. Doing it when you fully intend to hit yet another batter is lunacy. (He should have gotten Rusty in the first: Staub hit a two-out double that inning.) No flippin' way.
So of the five possible incidents, one is highly plausible, two are iffy, and two are just not credible. That's awfully thin evidence backing up Drysdale's claim.
I considered what other specific actions might demonstrate Drysdale's commitment to retaliation, and a strong one came to mind: how he responded when he himself got hit. Drysdale received five HBPs in his career, a smidgen low for someone who was a good hitter for a pitcher (which does suggest other hurlers were careful not to make him angry). I counted the times Drysdale responded with a HBP in that game, and the times Drysdale hit the offending pitcher, in that game or a subsequent one, even years later. The graphic below shows my results:
Not once. Granted, all five plunkings came in the fifth inning or later, giving him a narrow window to act that day. Granted, no pitcher involved stayed in the game long enough for Drysdale to get him back. Still, he didn't transfer his revenge to a pinch-hitter, and he didn't bide his time until he faced that pitcher again to balance the books. The day he got hit twice in one game, he shrugged it off. The day he was drilled in the hand, he let it slide. For nearly any other man, one might say he turned the other cheek.
The inescapable conclusion
Don Drysdale was BS'ing everybody.
The slightly longer, more analytic inescapable conclusion
Don Drysdale conducted a savvy campaign of psychological warfare, parlaying a moderate record of actual deeds into the maximum effect on the minds of batters and pitchers.
This doesn't mean he wasn't a highly aggressive pitcher. He was a willing pupil at the feet of Sal Maglie, his teammate in 1956-7, whose reputation for shaving chins with his pitches earned him his nickname "The Barber." But Maglie was no raging head-hunter: by most accounts he was a genuinely nice guy if you weren't facing him with a bat in your hands. Maglie was teaching strategy, not enmity, and part of that strategy was probably the concept of doing the most with the least.
This doesn't mean Drysdale wasn't throwing at batters, either: he didn't lead the league five times through Ricky Vaughn-like wildness. True lack of control would show up in walk rates, and though Drysdale was wilder his first six seasons than he would be during the Dodger Stadium years, his walk rate was always below league average.
Drysdale would say in a 1960 magazine article (entitled "You've Got To Be Mean to Pitch") that, while he pitched inside, he never deliberately threw at anyone. This was a necessary statement to avoid the wrath of the League office (Mr. Hamels, are you listening?), and probably was fudging the facts. It also invited opponents to read between the lines, to assume he was coming after them a lot more than he was saying—and probably more than he really did. He put uncertainty in their heads, uncertainty that led to tentativeness, and a tentative batter is an ineffective batter.
He also put confidence in the heads of his teammates with his "guarantee." They could dig in a little more on opposing pitchers with less fear, trusting that those hurlers would think twice before sticking one in their ears. Vengeance would be Don's, after all.
It was a rough code, to be sure, but an effective one. Drysdale's reputation became nearly self-sustaining, probably needing only occasional reinforcement to keep it as strong as ever in players' minds. And 154 reinforcements over 14 seasons proved ample for the task.
What does this have to do with Cole Hamels again?
Hamels believed the hype. This isn't remotely all due to Drysdale, who threw his last pitch 14 years before Cole Hamels was born and died when Cole was nine, but Drysdale's example is illustrative. Drysdale and others like him—Bob Gibson, Nolan Ryan, Roger Clemens—crafted an image of the flame-throwing intimidator who would punish the slightest infraction (including the presumptuousness of getting promoted to The Show) with a fastball ricocheting off some body part. The image was part fact, part propaganda (in varying amounts with each pitcher), and the spectator was left to figure out the ratio.
Hamels' interpretation went way over to the "fact" side. He believed that reputation sprang solely from deeds, or at least acted as though he did. He didn't grasp that there are subtler, or craftier, ways to create an impression. That failure has now helped create its own impression: that Cole Hamels is kind of an aggro dope. He's now learned (one hopes) that it doesn't take all that much to create a reputation.
Under the right circumstances, it doesn't take all that much to reverse a reputation, either. In the minor leagues, Bryce Harper developed the reputation of a cocky egotist who liked showing up opponents, such as by blowing kisses after hitting a home run. (There's some evidence, though, that he was replying in kind to a like gesture to him after a strikeout.) Lots of people though he was a jerk, and that this would make problems on the big-league level.
But under what turned out to be substantial provocation, Bryce Harper showed another side. No belligerent gestures, no harsh words: just on to first, take the extra base, and then steal home. Yes, he showed up an opponent, but with great play on the field. It was quietly admirable. It was the kind of act one would like to think of as old-school, in its own style.
Bryce Harper now has a new reputation—if he can keep it. Let's not fall into the same trap: one inning doesn't reveal a man's whole character or temperament. But it can be a building block, and I hope Harper makes it so.
As for Hamels, maybe there is something he can learn from a punk rookie.
References & Resources
Baseball-Reference
Retrosheet
Rob Neyer, Rob Neyer's Big Book of Baseball Legends
dondrysdale.com
Jason Turbow with Michael Duca, The Baseball Codes
A writer for The Hardball Times, Shane has been writing about baseball and science fiction since 1997. His stories have been translated into French, Russian and Japanese, and he was nominated for the 2002 Hugo Award.