You can see the sun setting over the center field fence. Ceremonial first pitches have been thrown and the team radio broadcaster now addresses the crowd at Sam Lynn Ballpark.
Dan Besbris, the broadcaster and assistant general manager, acknowledges the front office, the team and the fans, and makes one request as the Bakersfield Blaze's time as a team gets closer to its end: "Don't forget Sam Lynn."
…
It's the last home game of the regular season at Sam Lynn Ballpark. What makes this game special and memorable is that it's the last regular season home game ever for Sam Lynn and the Blaze, which has been the High-A affiliate of the Seattle Mariners. At the end of August, Minor League Baseball announced that the Blaze would be contracted at the end of the season, along with the High Desert Mavericks, and two teams will be added to the Carolina League. The Mariners are likely going to keep an affiliate in the California League, though nothing has been announced.
It's not as hot as most summer days in Bakersfield, nor are there any dust clouds. It's clear and a bit breezy. Fans pass through the Dennis "Froggy" Gallion gate and the Johnny Wheeler gate at 6:15 p.m.—about an hour and 15 minutes before the game starts.
Near first base and third base on the field are the words "SAM LYNN 1941-2016" spray painted in the dirt. Behind home plate the words "THANK YOU BAKERSFIELD 75" are stenciled in. You can feel the energy as people file in, that they're saying goodbye to a piece of them.
It's bittersweet, some would say. But it's not without its Bakersfield quirks—the things that make it stand out in the California League.
Season ticket holder Damon Ford has been coming to Blaze games for three years now. "It's good to be here and witness this, but at the same time it's sad," Ford says. "I have season tickets, and I'm here for as many games as possible throughout the year, and to know that this is the last one is kind of hard."
Ford says he'll miss the oddities of Sam Lynn.
"This is a very original ball field, everything from the super short porch in center to the phantom ghost scoreboard out there in right," he says, referencing the scoreboard that constantly shows a 7 under an inning, regardless of the score. "This is a packed house for us now. But sometimes I can count on two hands the number of fans we have."
There are other peculiarities about Sam Lynn Ballpark. It used to feature a grandstand with a roof–similar to those you would find in old photos of the 1930s with bunting all over the edges, but that was torn down in later years as it became a relic of an older time. If you're sitting in the front row, the seats are sunken, with your eye level–depending on your height–even dirt high. The bullpens are part of the foul territory along the first and third base lines, while the fences are short and trees line up behind. While not exactly a cookie cutter ballpark, there was a lot of the past that was removed, but certainly none of the character was lost.
Ford recalls a time where he talked to the Blaze's Justin Seager when Seager's brother Corey was called up for the Dodgers. Ford says he told the older Seager that Corey hit a double in his first at-bat, and Seager said he knew, because he'd checked his phone.
Conversing with the players? "You don't get that stuff in the majors," Ford says.
…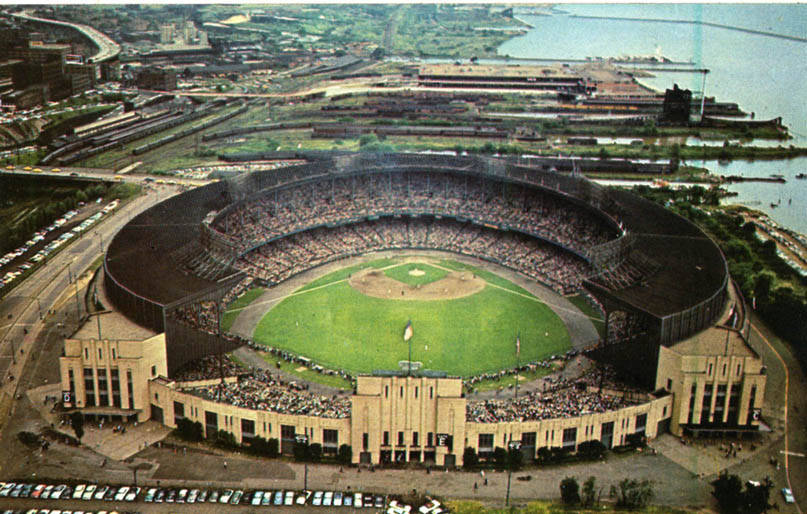 Sam Lynn Ballpark, which opened in 1941, is named for a Coca-Cola bottler and distributor in the 1920s and 1930s who was instrumental in starting the California League. He never saw a game in the park; he passed away before it opened in 1941.
It isn't exactly the most glamorous place, perhaps fitting for the oft glamor-less minor leagues. But Sam Lynn is a special brand of different. People kept coming to games, and they did for 75 years. What makes the park and the Blaze special has been their ability to connect with fans for decades.
Dorothy Hoag has been a season ticket holder since the late 1960s. She was hospitalized for 14 months recently, but her fandom for the Blaze never wavered.
The Blaze were always special to her. She "adopted" players on the team. The first was Gordon Tipton, who played for Bakersfield in 1991 and 1992. "They just became my kids," she says.
Even though she stopped taking in players when she went to the hospital, she always has her favorites. Currently it's Justin Seager. Hoag says Seager shares his first name with her late grandson, who passed away at age two from Lou Gehrig's disease.
…
Announcer Besbris alluded to this connection following the game, saying, "I know that a lot of people make the comment that it's too little too late, but I completely disagree. It was a lot of people that had a memory here that they wanted to get back in touch with one last time, and that was sort of a beautiful way for thousands of people to come together to comfort a front office staff that's about to be standing in the unemployment line."
From fans to front office staff to visiting broadcasters, Sam Lynn is a place with a lot of memories.
Zack Bayrouty is the Stockton Ports' broadcaster, and the Ports were in town as the visiting team on the Blaze's last regular season home stand. Bayrouty recalls his first game at Sam Lynn — April 17, 2007.
"I feel mixed emotions," Bayrouty says. "It's not an easy place to call a baseball game but it's a place that makes you better, and you never want to see a place shut down that has been so much a part of you. I think more than anything I feel sadness, especially for all the people who are being left behind by the Blaze leaving."
Longtime scorekeeper Tim Wheeler had a streak of 1,439 consecutive games scored, dating to the mid-1990s. He wants one more game at Sam Lynn for many reasons, including his 1,540th game at the park.
"Sort of bittersweet, sort of melancholy, it's hard to pick one emotion and tell you that's the one I'm feeling," Wheeler says. "The entire day has had sort of a surreal feel to it, and the day has just flown by, which is not what I wanted, because I wanted to savor as much of this as possible. But there's not one word. I just hope that the team doesn't have a bad week on the road, because I want at least one more game and I want it to be a playoff game. I don't want this to be the actual last night."
Mike Cushine has been the PA announcer at Sam Lynn for 13 seasons. He says he's not sad or mad, but, rather, disappointed that the Blaze are leaving.
"I guess I'm just kind of disappointed that the city, the county whatever, couldn't do what needed to be done to keep the team here," Cushine says. "I now need to look for summer employment. Other people need to look for full time employment. It's not even going to hit me until next April rolls around when damn, the Blaze aren't in town anymore. My kids work here, they've grown up here—they were nine and 10 when I started working here. It's been something that's been a part of our lives so for long, so we will miss it, but I have hope that another team will come here, maybe not to Sam Lynn Ballpark, but to Bakersfield at some point."
…
The man who sells programs down the first base line is known affectionately as Froggy. You can see he has a stuffed frog on the podium where he sells programs. Decorating the podium are "employee of the month" signs and kind words said about him — one of the gates is even named after him.
"I feel a little bit sad about us closing down and moving to North Carolina but I think I can make it," Froggy says. He was one of the people to throw out a first pitch, to much applause, for the last regular season home game. "These people are like my family so I'm going to miss them most of all," Froggy says.
…
As the game went on, the Blaze led, but the Ports wouldn't let them win easily. A 6-0 lead by the fourth inning would slowly be chipped away, culminating in a final score of 11-8. That's not the memorable part of the game, though.
With two outs in the top of the ninth, a woman wearing a Blaze giveaway jersey enters the field and runs across the outfield. This happens with the bases loaded, no less. As security chases her to the right field grandstand, the game goes on.
It's a tense situation, with the go-ahead run is at the plate. Pitcher Thyago Vieria throws home and catcher Daniel Torres notices how far off the base Stockton's Melvin Mercedes is. Torres throws to third baseman Joe DeCarlo and it's over. Mercedes is picked off at third and the Blaze wins.
…
"It's a crazy way to win it," Blaze designated hitter Chantz Mack says. "We didn't expect that with the whole streaker and the crazy play to end it. This last week has been truly awesome, this home stand, I think it's been eight games. It's been awesome, the atmosphere has been great, the fans have been just awesome to us, and I'm glad that we got to go out with a victory."
Blaze general manager Mike Candela agrees with Mack's sentiment.
"It's a fitting ending with the last out of the game," Candela says. "It's the first time in awhile I've seen the fans stand for the last out, actually it's the first time I've seen it here, so it's incredible that they're finally getting into it."
Besbris says he felt winded after calling his last regular season game at Sam Lynn, but he says it was the perfect night for a slow-moving blowout.
"What better way for the last regular season out to be recorded on a pick off at third base. It's so perfectly Sam Lynn that, and I said it on air, this place is both cursed and magical at the same time, and this was a great way to end it."
Throughout the game, Besbris says, he was able to "have the opportunity to respond to 30 or 40 tweets coming in from former Blaze players and former Blaze staff and avid listeners and fans that have nothing to do with Mariners minor leagues that just sort of became a part of the weird thing that is Blaze baseball," he says.
…
It's not over for the Blaze and Sam Lynn just yet, though. The Blaze clinched a playoff berth, guaranteeing one more home game in the postseason. After a 7-1 win last night, the Blaze tied the best of three series with San Jose at one game apiece. There will be another game, tonight. The winner takes on the Visalia Rawhide.
"I think this team is riding off into the sunset on a high note," media relations director David Gascon says. "It's exactly what they wanted to do from the start of spring training, but it's great to see it come to fruition, because the team was, for all intents and purposes, just a poor baseball team in terms of execution" early in the season.
Candela says that he thinks the atmosphere that made Sam Lynn alive for the team's last regular season home game will roll over to the playoffs.
"It's got the vibe for it already, so I think it's going to carry over and people are going to ride it as far as we can go," Candela says.
Gascon says that, while there's disappointment that professional baseball is coming to an end in Bakersfield, there would be no better way than to end it with a championship season.
"Nothing better than to do it with a first place team in front of fans that have supported the organization for 75 years," Gascon says.
Pitcher Eddie Campbell agrees.
"[Sam Lynn] has been a place since 1941, a minor league park, so there's a lot of history here and it means a lot to the fans," Campbell says. "We'll do everything we can here to hopefully bring a championship for this last season."
…
Dwight Yoakam and Buck Owens' version of "Streets of Bakersfield" plays over the PA system no less than five times as people say their goodbyes and take photos at the park. They're mementos of 75 years of baseball for people not knowing when, or if, baseball will ever return to the sleepy oil town.
A combination of factors led to the demise of the Blaze. The stadium is dreadfully out of date, the city and the county did not want to pay for a new ballpark, and the stadium wasn't always as full as it is on this night. They have a faithful following, but it isn't enough in the end.
Besbris believes that baseball will be back one day. "It has to. It's the 51st biggest city in the United States. It's bigger than a number of big league cities. It's as big as most Triple-A cities. There's a reason baseball didn't work — well to say it didn't work isn't really fair, because it worked for 75 years…. The city tried so many things before kind of giving up in 2006. That was kind of the last hurrah."
2006 was the last time Kern County made efforts to improve the Blaze's home. But then, the Great Recession happened and redevelopment money was pulled from the county. There were private efforts to improve the stadium, and pay for a new stadium, but nothing came out of it.
As it stands at the moment, there will be no baseball in Bakersfield in 2017. Maybe the year after that, even. There's no telling what will happen to Sam Lynn in the next five years, or if it'll exist by then.
What there is now, though, are the memories of 75 years of baseball, despite out-of-date facilities, despite the blistering heat of the Bakersfield sun, despite so many things. The Blaze, and decades of different iterations of the franchise, were a constant in Bakersfield and in the California League. To imagine a city and a league without it can break your heart, but if you've ever walked the streets of Bakersfield, you won't soon forget how much the team and Sam Lynn makes an impact on your life.
Jen is a freelance writer. Read all of their writing on their
website
, and follow them on Twitter
@jenmacramos
.