On Monday, I talked about why high-upside players make good late round draft picks and began to discuss why I prefer injury risks to players who have skills upside. Today, I'd like to finish giving you my thoughts on this matter.
This is actually a topic I haven't discussed since I was writing at my original blog — an article I'm sure most of you have never seen. A recent discussion with Mike Podhorzer of Fantasy Pros 911, though, made me realize that I've never brought it up at THT before. Thanks, Mike!
Changing the way we think about draft picks
When most fantasy owners think about drafting, they think about each selection as picking a player. While this is what appears to be happening on the surface, what you're actually doing with each selection is filling a roster spot. When you select Alex Rodriguez, you aren't selecting Alex Rodriguez. You are selecting a set of stats, which will occupy the "3B" spot on your roster.
What happens, though, if A-Rod sustains a season-ending injury in the first game of the year? 0 at-bats, 0 hits, zeroes across the board. Did you just spend a first round pick on those stats, those zeroes? Not unless you leave A-Rod sit in the "3B" spot all season. More likely, you'll drop him and pick up a replacement level third baseman.
We need to think about that first round pick as being spent on the "3B" spot, not on A-Rod. That "3B" spot will be filled by the combination of whoever was orginally selected to fill the "3B" spot — in this case, A-Rod — and whoever you pick up to replace him. You're drafting a comprehensive "asset," not a single player.
Real-life example
By now, some of you can probably see where I'm going with this. While the above example is an extreme one, let's now look at one that's more realistic.
Rickie Weeks is a guy whose underlying skills I really like, but he can never manage to stay healthy for a full-season. As such, we must dock his stats. Marcels has him projected for 450 ABs, and we can assume that the missing at-bats can be accounted for by his usual time on the DL. Are those 450 at-bats of production all we'd be paying for, though?
If you've followed my logic thus far, you'll be shaking your head "no" right about now. Are you going to let Weeks sit in your "2B" spot while he sits on the DL, or are you going to put him on your DL and pick up someone to replace him? The latter, I would hope.
Below is a chart listing the THT projected value of Weeks, extrapolated to 450 at-bats. I've also listed Mark Ellis, a replacement level player who you could pick up off waivers once Weeks gets hurt, extrapolated to 150 at-bats (the name of the player is unimportant — again, it's the stats that matter). The third line gives their combined totals.
+-------------+-----+------+----+-----+-----+----+------+
| LAST        | AB  | BA   | HR | RBI | R   | SB | $    |
+-------------+-----+------+----+-----+-----+----+------+
| Weeks       | 450 | .251 | 15 |  44 |  81 | 19 |  $ 7 |
| Mark Ellis  | 150 | .253 |  4 |  15 |  21 |  3 | -$20 |
| Weeks+Ellis | 600 | .252 | 19 |  59 | 102 | 22 |  $17 |
+-------------+-----+------+----+-----+-----+----+------+
Over 450 at-bats, Weeks would be worth just $7. Over 150 at-bats, Ellis would be worth -$20. But because the selection of Weeks isn't the selection of just those 450 at-bats, we combine them with 150 replacement level at-bats and, ta-da! His value jumps ten dollars! While Weeks himself is worth just $7, selecting him is akin to selecting an asset that is worth $17 to fill your "2B" spot.
Helping to understand
I understand that this may be a very difficult concept to wrap your head around at first. After all, we've always been taught that a replacement level player is such because he has zero marginal value (for some discussion on replacement level, if you're not familiar, check out Paul Singman's article here). This player is available to all teams at no cost, and therefore, provides no advantage whatsoever.
So how can you combine his -$20 value with Week's $7 value and get $17? How can you take a $7 player and combine him with just a portion of a replacement level player and have that $7 actually rise? Again, very difficult to comprehend.
To help understand why this occurs, we must first understand that projected value is extremely reliant upon playing time. Look at the below chart, which shows how the value of Rickie Weeks and Mark Ellis would change based on the number of at-bats accrued.
And it's like this for every player in baseball. The more at-bats, the higher the value. As you can see, though, it takes quite a few at-bats before a player even starts having positive value, which is why a 150 at-bat Mark Ellis is worth -$20. It's also why those first 150 at-bats don't appear to be very valuable, but once you are in the positive range, simply adding at-bats — even a small amount of replacement-level at-bats — causes that value to rise a good amount.
The dark blue line represents Ellis's line affixed to Weeks's line at the 450 at-bat level. While the line, from that point forward, isn't as good as Weeks's, it still adds a good amount of value (just as our tables above showed).
Back to the injury risk vs. skills upside question
Relating this back to our discussion from Monday, we can clearly see, now, that an injury risk is much more valuable than a player with skills upside because he is tying up fewer of his roster slot's at-bats, even if their surface value is identical. He does not have to take a single step toward fulfilling his upside in order for you to receive more value than he alone is worth (and more than the player with skills upside is worth). And if you're lucky, he will fulfill that potential and you'll get even more value out of the deal: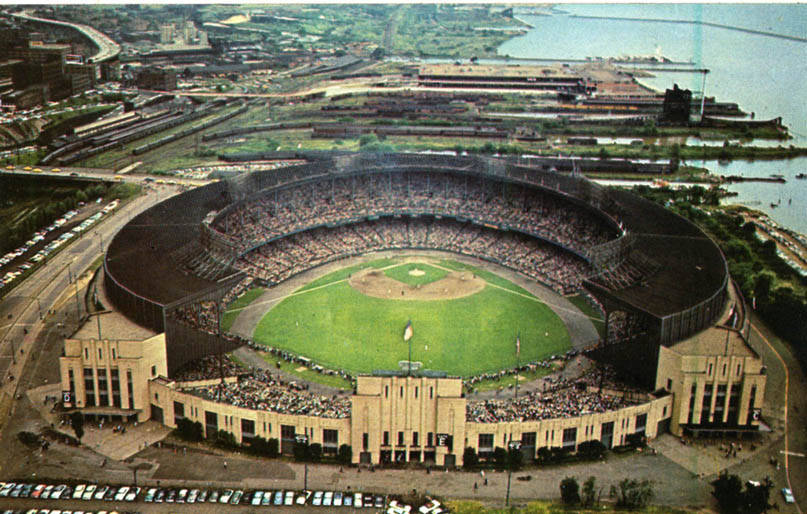 +-------------+-----+------+----+-----+-----+----+------+
| LAST        | AB  | BA   | HR | RBI | R   | SB | $    |
+-------------+-----+------+----+-----+-----+----+------+
| Weeks       | 600 | .251 | 20 |  58 | 109 | 25 |  $20 |
+-------------+-----+------+----+-----+-----+----+------+
As you can see, if Weeks were to stay healthy and get 600 at-bats, he would be worth $20 — more than the Weeks/replacement level combo but not so much that you'll be terribly disappointed if he never reaches this level… if you understand this concept, anyway.
Finally, we must consider that when we draft a $7 skills upside player, he needs to see a legitimate skills/production increase of $13 in order to reach his $20 upside. For a $7 Rickie Weeks to reach his $20 upside, though, he only need gain $3 in value because selecting by selecting a $7 Weeks you're actually selecting a $17 "2B" asset.
All else being equal, the injury risk is the far, far better choice.
Concluding thoughts
As this article ran longer than anticipated, I'll be posting a third part in the coming days discussing some of the players who would be worth targeting if you're planning on using this strategy.
And as always, if you have any questions, comments, ideas, whatever, feel free to post a comment or e-mail me.