Picture a lonely Saturday morning, when you just decide to put your feet up and watch some TV. It's about noon, and you turn on ESPN, only to find this …
"With the first pick in the 2001 amateur draft, the Texas Rangers select Mark Prior from the University of Southern California."
"That was Bud Selig folks," Karl Ravech says. "The win-starved Tom Hicks desperately wanted some pitching to go with A-Rod, so the team went after a man touted as the greatest college pitcher ever. Peter, how did this happen?"
"Well Karl, the stingy Carl Pohlad was never going to pay Prior, and they believe their man, hometown catcher Joe Mauer, might fall to the fifth spot. Texas offered money, their #5 selection and their second-best middle infield prospect, Michael Young, for the top pick. In the end, it was enough."
"Thanks Peter … that was our draft guru Peter Gammons, explaining how Prior has become a Texan. Next on the board is the Chicago Cubs, a club that has been hoping the Twins' stinginess would land them the USC right-hander. How often does this happen Jim?"
"In my time with the Reds we went safe with predraft deals, but when you don't go that route you sit and cross your fingers," Jim Bowden says. "And now with trades being added into the mix, I can't even imagine."
"Bud Selig is about to come to the podium, we'll listen in on the Cubs choice," Ravech says.
"With the second choice in the 2001 amateur draft, the Chicago Cubs select Mark Teixeira from Georgia Tech University."
"So, rather than go with the nation's top pitcher, Chicago selects the nation's top slugger," says Ravech. "We have our own Harold Reynolds standing by with Cubs GM Jim Hendry."
"Thanks Karl, I'm talking with Cubs General Manager Jim Hendry, who just selected Tech third basemen Mark Teixeira," Reynolds says. "Jim, what sold you on Teixeira?"
"Well, he had a great collegiate career, and besides Prior, we didn't feel there was another player on the board as close to the Majors as Teixeira," says Hendry. "We feel he'll soon fill the third base void we've had for far too long."
"Thanks Jim, now we'll go back to draft guru Peter Gammons, who is trying to evaluate the next pick, owned by the Tampa Bay Devil Rays."
"With players like Aubrey Huff and top prospect Josh Hamilton in the system, Tampa should be after pitching," says Gammons. "Joe Mauer, a catcher committed to nearby Florida State University, is tempting, but adding a big pitcher to the organization would be nice. That leaves them between Middle Tennessee State right-hander Dewon Brazelton, and top high schooler Gavin Floyd. Here's Bud with the selection."
"With the third choice in the 2001 amateur draft, the Devil Rays select Dewon Brazelton from Middle Tennessee State University."
… And then you pinch yourself, and realize it was all just a dream. The Rangers really don't have the best hitter-pitcher combo ever, and the Cubs aren't sporting a homegrown slugger at the hot corner. George Steinbrenner wasn't forced to trade for Aramis Ramirez to replace Aaron Boone, and Aaron Gleeman definitely isn't praising the Twins second basemen.
But, this is what it should be. While I understand the criticism that baseball should implement a worldwide draft, my belief is that it is number three on the draft to-do list. First, there is no valid reason that baseball doesn't televise the first five rounds. Secondly, allowing teams to trade picks would add drama that should be essential to a draft.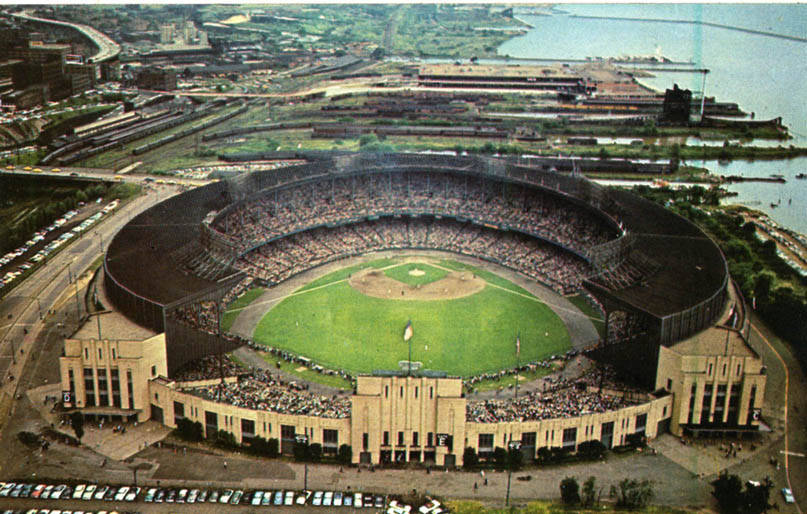 Whether baseball acknowledges it or not, few fanbases have been benefited more by the Internet than that of the MLB. The worldwide web has increased the availability of statistics and opinion, which has created a new breed of fan. This numbers-crazed, obsessive fan has started to become interested in all facets of the game, and that has boosted popularity in the draft.
Television and Major League Baseball executives have yet to realize this, failing to cash in on what this could bring them. It's always been assumed that the process of the minor leagues eliminates draft drama, since unlike football, we don't see the top pick making a difference the next year. Instead, we're left to flip through pages of Baseball America to find Delmon Young's numbers in the California League. But, fans have started to care, and ESPN has yet to pick up on this prompt.
Using football as a model again, this year's draft was immensely dramatized by the Eli Manning situation. Trading draft picks is under consideration by teams each year, and cases like Mike Vick (pick traded by Chargers to Falcons) spark stories weeks before the draft. Allowing this at the same time they televise the draft would maximize profits for the industry. Considering this is what baseball lives for, I'm surprised they didn't think of this before anyone else.
Plain and simple, baseball should institute this plan. Go back and forth on the pros and cons of a worldwide draft later, but start generating revenue for low budget teams now. Bring some baseball drama to the month of June, because if you make it, we will watch.
Next week, we'll go back beyond 2001 and review the 1998 draft, which might help us discover the best plan on draft day.