I've always wondered how the course of baseball history would have been changed if the word sabermetrics was something other than "sabermetrics."
I'm not trying to imagine an alternate dimension in which Bill James pleasantly lives his life in Kansas without ever becoming interested in baseball, never bothering to self-publish that first Abstract. I'm not trying to imagine a reality where Michael Lewis' editor balks at the prospect of having his star writer watch half-attended baseball games in Oakland for a year, insisting instead that Lewis churn out another, more marketable tale of Wall Street finance.
What I'm saying is: imagine that all of the same statistics have been developed by all the same luminary thinkers, and we have all of the same great web sites pumping out all of the same cunning, tireless analysis on the daily—but everybody uses a word other than "sabermetrics" to talk about sabermetrics.
Because I—the English major who only learned the name Vörös McCracken after the market value of OBP had been inflated up and out of the A's price-range—have this theory that the literal, actual word "sabermetrics" has, in fact, halted the proliferation and implementation of its guiding concepts.
I intend no slight to the venerable Society of American Baseball Research! It is a total accident of the English language that the portmanteau bearing the Society's acronym sounds, um, well it sounds a little cold and impersonal. It sounds like a supremely confidential and volatile series of experiments being conducted in a secluded New Mexican laboratory. As a new reader baptized into the Internet's deluge of sabermetrically-slanted writing, the next word that would pop into my mind, via association, was "cryogenics," that moonshot strain of science that once had incidental contact with baseball, and also vaguely rhymes with "sabermetrics."
Personally, after an initial wave of misdirected denial—"Whaddaya mean it's not good to steal a base?!"—I quickly converted to sabermetric strains of thinking (and left all thoughts of cryogenics behind). And I intentionally say that I "converted."
At this moment in the arc of baseball's history, the main efforts of the sabermetric thinker are directed towards statistical evangelism. Whether it be networks attempting to gingerly integrate something beyond ERA and RBI into their broadcasts, or a front office wondering how to traverse the mighty philosophical chasm between conference room and clubhouse, spreading the sabermetric gospel is an increasingly relevant priority.
And during these conversion efforts, just as when more traditional religions are the topic of discussion, heels are dug into the ground, the retorts become ever-more personal, and minds become ever-less receptive. Last year, the MLB Network even launched a daily chunk of programming exclusively centered on this very flashpoint of flaring tempers, the whole show designed to be a perpetual argument that never gets resolved.
So, I wonder, what if we'd always been using a word less scientifically tinged than "sabermetrics?" What if the name of the Society of American Baseball Research converted to an acronym that sounded a bit less like a branch of physics for graduate candidates only? Would your local numbers-averse color commentator let his guard down and reap the wisdom of WAR if this century's wave of new stats went under a less imposing name, like "bobometrics?"
I honestly think it would help. But I think the optimal name for sabermetrics would be something in even plainer English. My vote goes to: "process numbers."
To claim that the rift between "new-school" and "old-school" thinking originates in a love for calculators versus a love of dirt on the uniform is to subtly but profoundly miss the point.  The recipe and methodology behind the sabermetricians-only statistic FIP is really quite a bit simpler than the steps required to concoct the "simple" statistic ERA. With ERA's strained leap in logic in assigning different weights to runs—earned vs. unearned—that all count for one apiece on the scoreboard, it is actually further immersed in numeric doodling and further divorced from the events that took place on the field than FIP's simple tallying of home runs, walks, hit batsmen, and strikeouts.
Their dates of origin aside, the true difference between FIP and ERA is their measurement of, respectively, process and result. A low FIP is indicative of a good pitching process, of controlling the strike zone without committing crippling mistakes. A low ERA is indicative of a good pitching result, a result that is often significantly influenced by whether the shortshop does or doesn't make that diving grab. Your belief in one statistic over the other reflects your belief that either good past process or good past result will be the most help for a team as they try to win future games. Spreadsheets and grit really have very little to do with it.
Process numbers. That doesn't sound so bad, right?
– – –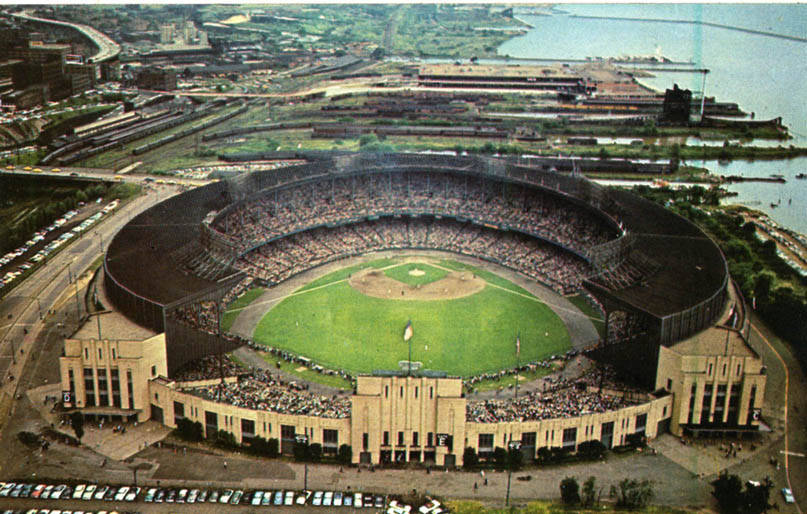 So what if there was a character in baseball's colorful dramatis personae of generations past who exclusively believed in his process and used that process to manage teams to 16 consecutive seasons above .500? What if he managed his teams to four pennants and one World Series title, all before retiring at the same age that Terry Francona is right now (55)? What if that character's background was not in the Ivy League but in the minor leagues, spending 23 years playing and coaching on every possible rung of the farm system? What if his team's scouting database consisted of hand-written index cards, but he came to the same strategic conclusions that would be deemed revolutionary decades later by tacticians armed with the Internet?
Would such a man reconcile the school of old and the school of new, exerting tremendous and institution-altering influence as the father of so many sound, game-winning practices? Would the process numbers that he leaned upon rule the day as teams scrambled to copy-cat his successful ways?
Well, no.
I'm talking about the late, great Earl Weaver, manager of the Baltimore Orioles from 1968 to 1982 and '85 to '86. Even though Weaver's name is universally revered, and even though his Orioles were an institution of dominance (his 16 consecutive winning seasons compare favorably to the Yankees' current streak of 22 winning seasons—the latter achievement being, to some extent, seized by financial force), his strategic innovations would not be replicated until Moneyball was on display on the bestseller's table at every bookstore.
In 1984, during his first (brief) retirement, Weaver sat down with sportswriter Terry Pluto and came up with Weaver on Strategy, effectively a complete treatise on his managerial tactics, covering topics from coach-player relationships to how to handle a bullpen. Mixing brilliant chapter titles and headings ("How Not to Get Fired: All It Takes Is a .596 Winning Percentage," "Clubhouse Meetings: A Real Waste of Time") and wry retorts to a manager's mundane obligations (Weaver provides the list of nine rotating clichés that he blabs to the media in spring training, depending on the day's events), Weaver on Strategy deserves a spot that it doesn't have as one of baseball's most iconic books.
Thirty years after the publication of Weaver on Strategy, it is truly remarkable how Weaver arrived at the same conclusions that felt revolutionary to a general audience when they tumbled out of Brad Pitt's mouth on the big screen. Here is an incomplete list of strategies—call them "Moneyball strategies" or sabermetric strategies or faith in the process—that came to Weaver after so many long afternoons of inventive and deductive thinking in his years of minor league wandering:
"Forget about the bunt unless there is no other choice. Look instead to Dr. Longball and his assistant, Dr. Three-Hit."

"Sacrifice means you are giving up something. In this instance, you're giving up an out to the opposition. There are only three an inning, and they should be treasured."

"For the steal to be worthwhile, the runner should be safe around 75 percent of the time."

"Fielding is the most overlooked and maybe least understood talent in baseball."

"The most important job a manager does each day is fill out his lineup card. Once the players are in the game, it's up to them to produce; all a manager can do is put the best team on the field."

"Sportswriters and announcers spend too much time talking about 'clutch' players, 'winning' players, and 'losing' players."

"On the whole, I'd say a good clutch player is usually a good player to begin with."

"The home run makes managing simple. Frank Robinson would come to bat with two guys on base. I'd yell, 'Hit it hard, Frank.'"
By the time these words were written in 1984, James no longer had to stuff envelopes with copies of the Abstract by himself; his work was being published and released by a proper publisher. But it is still incredible how thoroughly deep in the Stone Ages baseball was at this time.
Weaver writes: "It took me six years to convince the front office that we should have [radar] guns in our minor-league system […]." The Orioles front office was concerned about the financial burden of purchasing radar guns, a paradigm that is unfathomable to the modern mind. What's more, ownership would not pay for the Orioles' gun man to travel with the big-league team—Weaver could only have the pitches tracked for Baltimore home games, and the speeds had to be relayed to the dugout via hand signal by the gun man in the stands.
Of his scouting system, Weaver writes: "The Orioles have an index card on every player in the American League." An index card!
Weaver is renowned for his famous love of the three-run homer. This, too, meant something entirely different when Weaver said it, compared to how we hear it today. Weaver's 1973 team finished with a 97-65 record and 119 total home runs, a total that would have been good for 28th in the major leagues last year. Weaver says he prefers for his team to "hit at least 150 homers." Well, 150 home runs would have been good for 19th in the major leagues in 2013, just behind the unintimidating Minnesota Twins.
The most astonishing passage in Weaver on Strategy is Weaver's long and impassioned defense of his decision to give playing time to slight-of-build Glenn Gulliver during the 1982 stretch run (the Orioles would finish 94-68). Looking at Gulliver's career slash line, it should be obvious both why Weaver loved to put Gulliver in the lineup and also why nobody else wanted to see him there: .203/.356/.271. Weaver was rightly enamored with Gulliver's uncanny ability to draw walks, and all everybody else could see was that anemic batting average.
Gulliver's ultimate fate also would be impossible if only he were born just a few decades later: after Weaver gave Gulliver 185 plate appearances in 1982 (Gulliver's rookie year), new Orioles manager Joe Altobelli allowed Gulliver only 57 plate appearances in 1983. And then … nothing. Gulliver's major-league career was over after 242 plate appearances, 46 walks, and 0.8 WAR. While Scott Hatteberg is portrayed in an Oscar-nominated movie in this generation, Gulliver only saw an unending string of minor-league bus rides in his.
It's not that every last thing Weaver said and believed aligned perfectly with sabermetric orthodoxy. Weaver frequently proclaims his faith in the influence of individual batter-pitcher matchups, specifically claiming that, after a sample size of 20 plate appearances, he would use those statistics to guide his lineup construction. While Weaver was an early adopter of using spray charts to influence defensive positioning, he was patently uninterested in spray charts of games that did not involve the Orioles, a self-imposed restriction that no doubt led to limiting sample sizes.
These stumbles are quite small and should not substantially discount Weaver's innovations. If Weaver had been a manager is this generation, I don't doubt that he would use the available proliferation of modern tools to invent to his team's advantage, because Weaver's most valuable asset, and far more so than any single strategic wrinkle, was always his open and receptive mind.
Weaver's attitude is best reflected in his personal mantra (which also serves as the title of his 1982 autobiography), "It's what you learn after you know it all that counts." Or, as he writes in this book, on the subject of taking in as many statistics as possible: "Maybe I wouldn't use everything, but I wanted to see it. I believe that what you don't know can hurt you and that you can never know enough."
In addition to being positively zen, Weaver's humble, student's mind was always flexible enough to adapt to the situation at hand. It's hard to argue that being willing to be continually taught by the game, no matter your role or experience in it, is anything other than the most important process of all.