When following and reacting to the minor league baseball prospect universe, patience can occasionally be rewarding. My reactionary restraint toward Lars Anderson's head-scratcher of a 2009 season is a recent, personal example. But far too often, if you don't react accordingly to the stats, trends and updated scouting reports, you get left in the dust.
My updated reactions to the game's top 100 prospects have been posted. Dissect the rankings if you dare. There were plenty of risers, fallers and new arrivals. But is the glass half full or half empty?
Half full
Mike Stanton, up 11 spots to No. 4 overall, has been rewarded with the biggest rise into the top 10. In the past I have been cautious toward Stanton, always waiting for more evidence of his elite power and improved plate approach. The evidence is at hand, and it has come against strong Southern League competition. The slow-play-it excuses have run dry.
Starlin Castro is backing up last year's numbers and his early major league success has yielded a massive stock upgrade, from No. 44 to No. 12. He may never have the home run power or elite base-stealing ability to become a superstar, but even if he finds a developmental middle ground, Castro will be a true asset as a big league shortstop. Cubs fans would love nothing more than a long-term mainstay up the middle.
Michael Montgomery has received a massive bump up the board, from No. 54 all the way to No. 21. Julio Teheran, up 36 spots, has been slotted in right behind Montgomery at No. 22. Both of these young hurlers possess oodles of talent, not only with respect to their velocity, but also in their respective secondary offerings.
Eric Hosmer's near-.400 batting average and impressive early-season contact rate have him flying high, up 17 spots to No. 30. We're all still waiting for the home run power, however.
Right behind Hosmer, Domonic Brown is gaining some momentum, up from No. 65 all the way to No. 31. I still have to question how his bat will ultimately translate to the majors, but I understand why so many are excited. His home run power has been the main question mark, but his 2010 total is jumping off the stat sheet at this point.
A trio of 2009 first-round picks named Mike have made significant moves upward. Mike Leake, Mike Trout and Mike Minor are proving my initial, modest draft reactions wrong. But, be honest, I'm not the only one who questioned drafting these three in the first round last year.
Another 2009 first-round pick, Kyle Gibson, is firing on all cylinders in the early going. His stock has skyrocketed, up an incredible 48 slots to No. 42, now that the injury concerns seem to be behind him. He has surpassed Aaron Hicks and Ben Revere as Minnesota's top prospect.
Wilmer Flores, up 32 spots to No. 48, is reminding people why we were all drooling over his potential after his jaw-dropping 2008 production. We all want to see him perform against better pitching, yet he is just 18 years old. He may be the ultimate long-term investment.
Two position players for two high-profile major league teams have surprised many with their success. Reid Brignac and Ike Davis come in at No. 55 and No. 56, respectively. These two are long-term major league starters, and if they can keep up the pace they could rise even further.
And for one last giant rise up the board, Dee Gordon is up 27 spots to No. 68. I wasn't sure if he could get it done against Double-A competition, but, so far, he has fit in nicely at Chattanooga. I'm believing more and more in Gordon's future.
Continuing with the positive spin on my top 100 update, Randall Delgado is the highest-ranking new arrival at No. 58. He was squarely on my watch list when the season started, and his early dominance of the Carolina League, coupled with his terrific upside, has catapulted him into the heart of the prospect debate.
Nick Barnese gets lost in the Tampa Bay young-hurler shuffle sometimes. But no longer, not in my book. The Florida State League would agree with me. He debuts at No. 69.
Chalk up another Tommy John surgery success story. Jaime Garcia is flying under the radar right now, but St. Louis fans couldn't care less. Debuting at No. 74, he has been fantastic in the early going, slotted behind a couple of veteran stalwarts who have a tendency to take some pressure off in Chris Carpenter and Adam Wainwright.
Jose Iglesias and Tanner Scheppers have been slotted back-to-back at No. 78 and 79, respectively. Bringing his age and experience into the equation, Iglesias has transitioned remarkably well to the Eastern League. The Texas organization is allowing Scheppers to face some good competition, and his skills have held up extremely well out of the bullpen, but, overall, they are obviously taking things slow with regards to his notorious right shoulder.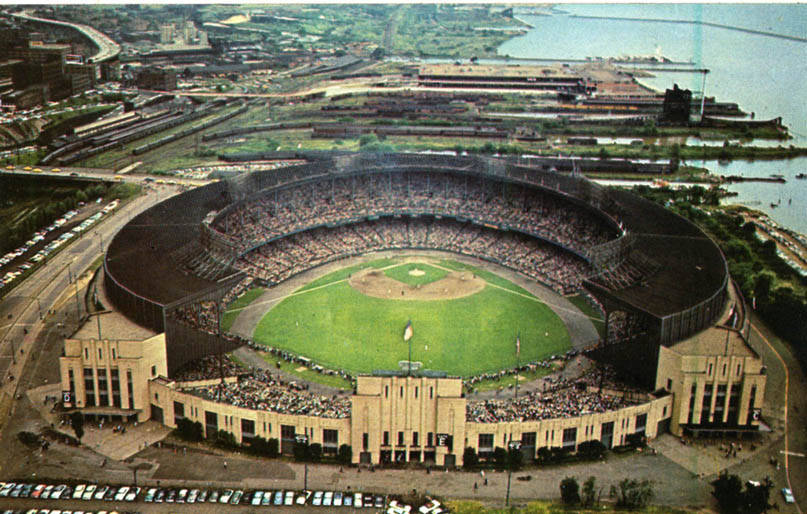 Jay Jackson, at No. 82, is proving that last year's breakout campaign was no fluke. In the short term, he is being transitioned to the bullpen in an attempt to give the Cubs a lift this season.
Another young pitcher has been turning heads in the St. Louis organization. Debuting at No. 88, Lance Lynn is holding his own in the Pacific Coast League and is looking more and more like the mid-rotation bulldog that I envision him becoming.
Injury concerns have held back Michael Pineda's development. And yet here he is, just 21 years old and pitching extremely well in the Southern League. Pineda is at No. 90 on the top 100 list.
Some considered Jacob Odorizzi the best high school arm in the 2008 draft. Milwaukee limited him to the rookie Pioneer League last year, while his fellow draft mates were gaining more exposure in bigger and better leagues. Odorizzi's stock suffered accordingly. It turns out the Brewers were simply protecting their investment. He is in an exposure-worthy league now and his strikeout numbers are through the roof, resulting in a debut at No. 91 in my rankings.
One year ago, many were writing off Devin Mesoraco as a first-round bust. I still held out hope, and Mesoraco has ratcheted his game up a couple of notches into top 100 territory. He has a long way to go, but his promise and performance have been rewarded.
And, finally, Andrew Cashner has made my list at No. 93. I'm still not a true Cashner backer, but his 2010 performance deserves respect, as he is finally showing what the Chicago Cubs have been hoping for.
Half empty
Brain surgery is a scary situation. Ryan Westmoreland is currently going through the long road to recovery from brain surgery, and no one is sure whether he will be able to play baseball again. He has taken the biggest and most obvious drop from No. 39 in my preseason rankings. I wish him all the best in his recovery.
Danny Duffy shocked the baseball world when he decided to take a leave of absence, and it's unclear as to whether he will ever return. The uncertainty has dropped Duffy from everyone's top 100.
Tim Beckham has arguably had the most head-shaking season in minor league baseball. Last season left his doubters with ammunition, and it seems that this season has seen his stock completely drop off the radar screen. I couldn't find one reason not to drop him completely from the top 100.
Brandon Allen needed to continue last season's success in order to stay firmly planted on the prospect landscape. That hasn't happened, to say the least. His bat hasn't been as bad as it appears on the surface, but there is no reason not to downgrade him significantly.
Perhaps I put too much stock in Tim Melville to begin with. The Carolina League has been way too much for the young man, which could be demoralizing for this stage in his career.
Ben Revere has held his own in the Eastern League, but I originally placed him in the top 100 with the hope that his bat would truly take off. He still has the upside of an average big league leadoff hitter, but his plate patience and baserunning skills are holding him back. When it comes right down to it, Revere just doesn't look like he will do anything special in the future.
For his age, Alex Liddi has transitioned relatively well to Double-A ball, but it appears that the California League inflated last year's numbers across the board. Much like Revere, if everything bounces right, Liddi has the look of a potential big league regular. He has a lot of work to do to get to that point and has dropped from my top 100.
Johermyn Chavez is the kind of player that is always either rising or falling in my eyes. There's no holding steady. Chavez has moved up to the California League and is just treading water at a time when his bat should be exploding in his hitting-friendly surroundings.
Manuel Banuelos has yet to pitch in 2010, which is disheartening for a 5-foot-10 youngster with average but developing stuff. He has dropped from my top 100 and will have to earn his way back.
Being extremely young for Triple-A is no excuse. Trevor Reckling's command continues to be maddening. He won't make it very far on his current career path and had to be downgraded accordingly.
James Darnell's stock is withering in the Texas League. Moving up to Double-A is a tough transition to make, but Darnell is age-appropriate for the move yet doing nothing to prove his detractors wrong.
Madison Bumgarner has taken the biggest fall from those previously in the top five, as he drops from No. 5 to No. 13. His secondary stuff is his biggest question mark right now and needs to develop if he is going to live up to his potential.
Speaking of San Francisco starting pitching prospects, Zack Wheeler has taken a dive from No. 22 to No. 43. He hasn't been terrible, of course, but perhaps I had him rated too highly to begin with. If he is going to rejoin his fellow top 2009 high school draft mates in the top 30, he will have to earn it.
Hector Rondon has had a disastrous start to the season, resulting in a 35-spot drop from No. 17 to No. 52. Some of it has been bad luck, but he needs to get his flyball rate under control if a turnaround is coming. His arsenal and velocity are accounted for, so he will be an interesting case to watch as the season progresses.
Despite his age, I was expecting a lot more out of Jiovanni Mier's bat to begin the season. His Mendoza-line average and goose egg in the home run department have dropped him 24 spots to No. 64.
Jason Knapp is coming back from a minor shoulder surgery and has yet to pitch this season. I will chalk up his drop from No. 46 to No. 70 to being over-optimistic. I would be wise to wait it out and see how he responds to the surgery.
I was expecting big things from Grant Green in the California League, prompting a fast rise through Oakland's farm system. He hasn't done much yet and is a bit lost in the crowd at this point. He has fallen 28 spots to No. 76.
Brandon Erbe has been awful at times in 2010 for Triple-A Norfolk. His flyball rate has been high, his command inconsistent and his strikeout rate disappointingly low. His most recent outing showed some promise, however. But the damage has been done. His stock dropped from No. 69 to No. 94.
Finally, we have the curious case of Tim Alderson. I'm beginning to wonder if he will ever be anything more than a smoke-and-mirrors kind of pitcher. Yet there was a point last year before the trade to Pittsburgh that he was being favorably compared to Madison Bumgarner. Nevertheless, his arsenal is currently average, and his stock has dropped from No. 74 to No. 95.