Eight position players made their big-league debuts in 2009 and collected at least 400 plate appearances. I thought it would be interesting to go back through history in search of analogous players so that we might get some sense of what to expect going forward from these eight.
The basic approach was to identify players who debuted at the same age and who put up similar numbers, then see how those players' careers progressed. We'll look at each of last year's debutantes and their analogs in descending order of OPS+.
Chris Coghlan, Florida Marlins, LF, age 24
565 PA, .321/.390/.460, 122 OPS+
There have been 87 players in MLB history to debut at age 24 and collect at least 400 plate appearances, ranging from Mike Hargrove at the top (.323/.395/.424, 140 OPS+ in 1974) to Rob Picciolo at the bottom (.200/.218/.258, 31 OPS+ in 1977). Coghlan checks in at No. 8 on that list.
Several interesting names pop up in the same general vicinity of Coghlan. Most are his contemporaries (Denard Span), played in a vastly different era (Del Pratt, Art Griggs, George Anderson, Art Devlin), exhibited a different skill set (Roy Foster, Wally Joyner), or are some combination thereof (Wally Judnich, Eric Hinske).
This leaves us with one name. It's not a perfect fit, but it is intriguing: Mark Grace. Here's a direct comparison of their rookie campaigns:
Player  Year Pos  PA   BA  OBP  SLG OPS+ BB  K
Coghlan 2009  LF 565 .321 .390 .460 122  53 77
Grace   1988  1B 550 .296 .371 .403 119  60 43
Coghlan had more power, while Grace displayed superior plate discipline. Coghlan won the National League Rookie of the Year, while Grace finished a close second to Cincinnati's Chris Sabo. Grace went on to become a three-time All-Star who collected more than 2,400 hits in his career and finished with a career line of .303/.383/.442 (119 OPS+).
If we extend our search to include players who received a cup of coffee before age 24, we find an even better fit, Pittsburgh's Orlando Merced:
Player  Year Pos  PA  BA   OBP  SLG OPS+ BB  K
Coghlan 2009  LF 565 .321 .390 .460 122  53 77
Merced  1991  1B 478 .275 .373 .399 119  64 81
Like Grace, Merced finished second (to Jeff Bagwell) in NL ROY voting. Merced is a guy who was forgotten almost immediately after he hung up his spikes in 2003, but his career numbers (.277/.355/.426, 107 OPS+ in 4,530 PA) are more than respectable. If Coghlan sticks around for 13 seasons and collects more than 1,100 big-league hits, I don't imagine he'll complain.
Andrew McCutchen, Pittsburgh Pirates, CF, age 22
493 PA, .286/.365/.471, 122 OPS+
Fewer 22-year-olds meet our criteria: seventy-three, to be precise, from Charlie Keller (.334/.447/.500, 143 OPS+ in 1939) to Pee-Wee Wanninger (.236/.256/.305, 43 OPS+ in 1925). Like Coghlan, McCutchen is eighth on our list (third among active players, behind Austin Kearns and Evan Longoria).
The most similar player to McCutchen here is an odd one. Some of their rookie numbers (BA, 2B, HR) are nearly identical, and the comp was a terrific player, but it's just that… well, McCutchen doesn't remind me at all of Will Clark:
Player    Year Pos  PA   BA  OBP  SLG OPS+ BB  K
McCutchen 2009  CF 493 .286 .365 .471 122  54 83
Clark     1986  1B 458 .287 .343 .444 121  34 76
McCutchen exhibited more power and better plate discipline while playing a more difficult defensive position. Overall, he was even better than Clark, who retired with a .303/.384/.497 (137 OPS+) line and more than 2,100 hits. That's it, send McCutchen to Cooperstown now. Right?
Well, no. This is a fantastic start, but did I mention Austin Kearns?
Player    Year Pos  PA   BA  OBP  SLG OPS+ BB  K
McCutchen 2009  CF 493 .286 .365 .471 122  54 83
Kearns    2002  RF 435 .315 .407 .500 134  54 81
Including players who came up before age 22 gives us a few more names, but none neccesarily a better fit than Clark. The closest are probably Paul Molitor, Grady Sizemore, and Gary Matthews Sr. For grins:
Player    Year Pos  PA   BA  OBP  SLG OPS+ BB  K
McCutchen 2009  CF 493 .286 .365 .471 122  54  83
Molitor   1979  2B 645 .322 .372 .469 126  48  48
Sizemore  2005  CF 706 .289 .348 .484 123  52 132
Matthews  1973  LF 605 .300 .367 .444 120  58  83
Molitor had a full season under his belt before age 22, which… what a difference a year makes. Regardless, McCutchen is keeping nice company at such a young age.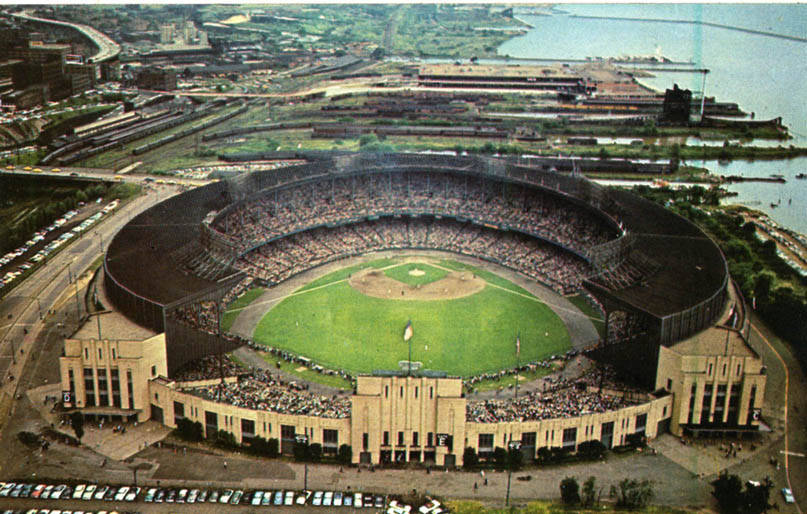 Nolan Reimold, Baltimore Orioles, LF, age 25
411 PA, .279/.365/.466, 117 OPS+
The number of 25-year-olds meeting our criteria is smaller still. Of the 65 who do, Reimold places 13th. Mitchell Page (.307/.405/.521, 154 OPS+ in 1977) tops the list, while Billy Hunter (.219/.253/.259, 37 OPS+ in 1953) pulls up the rear.
Reimold's best fit is a player from the '50s, Irv Noren:
Player  Year Pos  PA   BA  OBP  SLG OPS+ BB  K
Reimold 2009  LF 411 .279 .365 .466 117  47 77
Noren   1950  CF 615 .295 .375 .459 117  67 77
Noren played a more demanding position, had better plate discipline, and did it over a full season's worth of plate appearances, but those are pretty close. Noren had a decent career (.275/.348/.410, 105 OPS+ in 3,507 PA) that included an All-Star appearance for the Yankees in 1954.
Among more recent names, Jody Gerut and Marty Cordova aren't terrible fits:
Player  Year Pos  PA   BA  OBP  SLG OPS+ BB   K
Reimold 2009  LF 411 .279 .365 .466 117  47  77
Gerut   2003  RF 525 .279 .336 .494 120  35  70
Cordova 1995  LF 579 .277 .352 .486 115  52 111
Much like Noren, both Gerut and Cordova enjoyed some degree of big-league success in supporting roles. Speaking of supporting roles, if we again include guys who saw some action before their full-season debut, we come up with several more interesting names, including Al Martin:
Player  Year Pos  PA   BA  OBP  SLG OPS+ BB   K
Reimold 2009  LF 411 .279 .365 .466 117  47  77
Martin  1993  LF 528 .281 .338 .481 118  42 122
All of the players we've looked at as comps for Reimold fall into the same category of guys that were moderately useful for a time. That seems a reasonable expectation of someone who reaches the big leagues at age 25 but doesn't dominate. Actually, even the ones who dominated (Page, Johnny Rizzo, Jimmie Hall, Zeke Bonura, Joe Charboneau) didn't go on to become stars.
Gordon Beckham, Chicago White Sox, 3B, age 22
430 PA, .270/.347/.460, 107 OPS+
Beckham checks in at No. 19 on our list of 22-year-olds, nestled between Mickey Cochrane and George Scott. Beckham's list of comps is weird. Contemporaries Nick Markakis and Robinson Cano are good fits, as are old-timers Tony Lazzeri, Bill White, and Roger Maris. I also find Ron Hunt an appealing analog, although Beckham has more power.
Markakis and Lazzeri are the best fits:
Player   Year Pos  PA   BA  OBP  SLG OPS+ BB  K
Beckham  2009  3B 430 .270 .347 .460 107  41 65
Markakis 2006  RF 542 .291 .351 .448 106  43 72
Lazzeri  1926  2B 665 .275 .338 .462 109  54 96
That said, it's not terribly instructive to look at a guy who is still in the middle of his career. Nor is it fair to compare Beckham to a Hall of Famer whose career ended 70 years ago.
Including players who logged previous big-league time reveals some interesting names: Troy Tulowitzki, Junior Felix, Carney Lansford, Joe Mauer, Dave Martinez, Sean Burroughs, Carlos Baerga… That's kind of all over the place.
Intuitively I like the Lansford comp, but he'd already played a full season at age 21. Still, just for grins, here's how his age 22 compares to Beckham's:
Player   Year Pos  PA   BA  OBP  SLG OPS+ BB   K
Beckham  2009  3B 430 .270 .347 .460 107  41  65
Lansford 1979  3B 712 .287 .329 .436 109  39 115
Eh, sort of… but not really.
Everth Cabrera, San Diego Padres, SS, age 22
438 PA, .255/.342/.361, 98 OPS+
I've talked about Cabrera at length in this space. He ranks 35th among 22-year-olds that meet our criteria, and it comes as no surprise that his top comp—large difference in OBP notwithstanding—is Rafael Furcal:
Player   Year Pos  PA   BA  OBP  SLG OPS+ BB  K
Cabrera  2009  SS 438 .255 .342 .361  98  46 88
Furcal   2000  SS 542 .295 .394 .382  97  73 80
A couple of second basemen, Pete Rose and Chuck Knoblauch, also are in the picture:
Player    Year Pos  PA   BA  OBP  SLG OPS+ BB  K
Cabrera   2009  SS 438 .255 .342 .361  98  46 88
Rose      1963  2B 695 .273 .334 .371 101  55 72
Knoblauch 1991  2B 634 .281 .351 .350  91  59 40
You can't really compare anyone to Rose. Knoblauch isn't a terrible comp, although he had better bat control than Cabrera.
Add in players who saw action before age 22 and we get a few more names. The most amusing is probably Steve Sax:
Player  Year Pos  PA   BA  OBP  SLG OPS+ BB  K
Cabrera 2009  SS 438 .255 .342 .361  98  46 88
Sax     1982  2B 699 .282 .335 .359  97  49 53
That's a pretty similar offensive skill set. Of course, Cabrera has a rocket arm, which is why the Sax comp (and Knoblauch, for that matter) is amusing.
Colby Rasmus, St. Louis Cardinals, CF, age 22
520 PA, .251/.307/.407, 88 OPS+
Our next 22-year-old, Rasmus (No. 46), doesn't have any obvious comps. Ron Northey comes close in terms of OPS+, but the skill sets are different (Northey had much better strike-zone judgment and much worse power) and Northey's rookie campaign happened nearly 70 years ago. Shapewise and from a positional standpoint, Ellis Burks and Oddibe McDowell are closer fits, but both were better hitters than Rasmus. Let's line 'em all up and see what we've got:
Player   Year Pos  PA   BA  OBP  SLG OPS+ BB  K
Rasmus   2009  CF 520 .251 .307 .407  88  36 95
Northey  1942  RF 433 .251 .300 .331  89  28 33
Burks    1987  CF 606 .272 .324 .441  98  41 98
McDowell 1985  CF 452 .239 .304 .431  98  36 85
I'm not entirely comfortable with any of these, but what the heck. Northey developed more power and had a few nice years during and just after WWII. He ended up with a career line of .276/.352/.450 (123 OPS+) in 3,567 PA.
Burks, despite battling various injuries over the years, was one of the more productive hitters of his era. He hit .291/.363/.510 (126 OPS+) in 8,176 PA, clearing 2,100 hits and 350 homers. If Rasmus comes anywhere near those numbers, he will have had a brilliant career.
As for McDowell, he didn't turn out the way people expected. His career line (.253/.323/.395, 95 OPS+ in 3172 PA) wasn't bad, but this guy was supposed to be a stud.
In The Bill James Baseball Abstract 1987, McDowell was rated the American League's fourth best center fielder, behind Lloyd Moseby and ahead of Robin Yount. McDowell's college teammate, fellow by the name of Barry Bonds, was the No. 5 center fielder in the National League, behind Mitch Webster and Willie McGee. Things happen.
Also, McDowell was 5'9″, Rasmus is 6'2″.
Including players who debuted before age 22 introduces a few new names, most of which are bad fits. The best is probably Toronto's Alex Gonzalez:
Player   Year Pos  PA   BA  OBP  SLG OPS+ BB   K
Rasmus   2009  CF 520 .251 .307 .407  88  36  95
Gonzalez 1995  SS 425 .243 .322 .398  88  44 114
Gonzalez was a shortstop. Although his hitting skills never developed (.243/.302/.391, 79 OPS+), he did last 13 years in the big leagues.
I give up. Offering a range of possibilities from Gonzalez (lousy hitter) to Burks (great hitter) isn't useful at all.
Gerardo Parra, Arizona Diamondbacks, LF, age 22
491 PA, .290/.324/.404, 85 OPS+
Parra checks in at No. 48 among 22-year-olds. His best comp is… Rasmus. Gee, how helpful. J.J. Hardy? No, Hardy had better bat control and besides, he's still playing. Jerry Remy? That's a stretch. Mariano Duncan? Even more of stretch.
Again going to players who came up a little early, I may have found someone. Parra didn't steal bases like Milt Cuyler, but it's an interesting comp:
Player  Year Pos  PA   BA  OBP  SLG OPS+ BB  K
Parra  2009  CF  491 .290 .324 .404  85  25 89
Cuyler 1991  CF  546 .257 .335 .337  86  52 92
Both of them played center field. Parra hit for a little more power, but Cuyler did a better job controlling the strike zone and notched 41 steals (compared to just five for Parra).
The bad news? Cuyler really couldn't hit. He bounced around for a few years but retired with a .237/.305/.326 (71 OPS+) line in 1567 PA. It might be harsh to expect so little from Parra going forward; then again, it might not be.
Elvis Andrus, Texas Rangers, SS, age 20
541 PA, .267/.329/.373, 82 OPS+
This is an interesting list because there are so few members. Of the 18 players who meet our criteria for 20-year-olds, eight are in the Hall of Fame. A ninth, Roberto Alomar, will soon be there as well.
The range stretches from a high of Ted Williams (.327/.436/.609, 160 OPS+ in 1939) to a low of Dalton Jones (.230/.274/.342, 67 OPS+ in 1964). The bad news for Andrus is that his OPS+ ranks 15th among those 18 players. On the bright side, No. 16 is Roberto Clemente.
There are only three shortstops on this list: Arky Vaughan (HOF, retired in 1948), Whitey Witt (retired in 1926), and Andrus. This type of player simply doesn't exist.
To get a reasonable comp, we'll need to include players who saw action before age 20. Immediately we are rewarded with some interesting names, notably Alan Trammell, Gary Sheffield, and Edgar Renteria:
Player    Year Pos  PA   BA  OBP  SLG OPS+ BB   K
Andrus    2009  SS 541 .267 .329 .373  82  40  77
Trammell  1978  SS 504 .268 .335 .339  89  45  56
Sheffield 1989  SS 405 .247 .303 .337  82  27  33
Renteria  1997  SS 691 .277 .327 .340  80  45 108
Trammell and Sheffield are near-HOF level players. Both controlled the strike zone better than Andrus, and both developed in ways that could not have been predicted from their early numbers. Renteria seems more realistic, although even that is tempered by the fact that he had already played 106 big-league games before his age 20 campaign.
I dunno. The more I think about this stuff, the more convinced I become that it's like reading tea leaves. Still, it is fun.
So, to summarize:
Current           Past
Chris Coghlan     Mark Grace/Orlando Merced
Andrew McCutchen  Will Clark with speed?
Nolan Reimold     Irv Noren/Jody Gerut/Marty Cordova
Gordon Beckham    Nick Markakis/Tony Lazzeri
Everth Cabrera    Rafael Furcal/Chuck Knoblauch/Steve Sax
Colby Rasmus      Ron Northey/Ellis Burks/Oddibe McDowell
Gerardo Parra     Milt Cuyler with a touch more power
Elvis Andrus      Edgar Renteria, but not really
Add copious amounts of salt, stir, and prepare to look ridiculous in 20 years if not sooner. Enjoy with a cold beverage of your choice.
References & Resources
Baseball-Reference to the rescue, as usual.