I want you to go to the window, open it, stick your head out, and yell: "I'm as mad as hell, and I'm not going to take this anymore."
— Howard Beale, Network
When Ron Gardenhire replaced Tom Kelly as the manager of the Minnesota Twins, one of the first things he did was name Jacque Jones the everyday leftfielder. Under Kelly, Jones had been starting against right-handed pitching, but he often found himself on the bench against lefties. Gardenhire is now in the middle of his third season as the Twins' manager and, if you know anything about how stubborn he is, you also know that means Jones is in the middle of his third season of playing every day against left-handed pitching.
Whether he's playing sparingly against them or every day, and whether Tom Kelly is writing out the lineup card or it's Ron Gardenhire, Jacque Jones simply cannot hit left-handed pitching. It's not the end of the world, of course, because plenty of good left-handed hitters can't do a thing against southpaws, but it is nonetheless a fact. The problem is that, unlike most other left-handed hitters who can't hit lefties, the Twins refuse to bench Jones.
I don't have the specific numbers, but at one point this season Jones was hitting about .330 against lefties and I was getting bombarded with e-mails from Twins fans mocking me for my continued insistence that he shouldn't be playing against them. Sure enough, just as he has after hot starts against lefties in the past, Jones went back to his old ways and is current hitting just .256/.341/.293 against left-handed pitching. And, of course, he continues to play every day, regardless of what hand the opposing starting pitcher throws with.
I've all but given up on the idea of Jones being on the bench against lefties (for some reason Gardenhire doesn't listen to me), but the other day I started thinking about just how many outs the Twins have essentially wasted by playing Jones every day, and just how many runs that has cost their offense. I don't have the math skills to get specific about how many runs the Twins have flushed down the toilet with Jones playing against lefties, but I know enough to tell you that the number is somewhere between "a lot" and "why is Aaron tying that rope around his neck?"
Seriously, just look at these numbers …
JACQUE JONES vs. LHP
 
YEAR      PA      AVG      OBP      SLG      OPS      GPA
1999      37     .222     .231     .361     .592     .194
2000      78     .230     .269     .297     .566     .195
2001      58     .182     .224     .200     .424     .151
2002     170     .213     .259     .331     .590     .199
2003     154     .269     .310     .393     .703     .238
2004      88     .256     .341     .295     .636     .227
Jones' playing against lefties is particularly troubling this season, because the other four teams in the AL Central have a ton of left-handed starting pitching. There's Mark Buehrle and Scott Schoeneweis in Chicago, C.C. Sabathia and Cliff Lee in Cleveland, Mike Maroth and Nate Robertson in Detroit, and, at one point, the Royals had an all-lefty rotation. The two things you can see just by looking at Jones' plate appearances against lefties are that Gardenhire took over as manager in 2002 and that Jones is on pace for a career-high 230 plate appearances against lefties this season.
The thing about someone in Jones' situation is that he gets so many plate appearances against lefties that he will always have several good moments against them during the course of a season. When he does have a timely hit or a good game against a lefty, everyone comes out of the woodwork saying stuff like, "See, I told you Jacque would start to turn things around against lefties!" or "Hey Gleeman, what do you think about benching Jones now?!"
There's usually no "turning things around" after six years of absolutely stinking against lefties, and what I "think about" benching Jones now is that it's long, long overdue.
Think of it this way … throughout his entire career with the Twins, Jones' playing time against lefties has totaled about a full-season's worth of everyday playing time. In other words, he's got a little less than 600 career plate appearances against lefties. Here's what he's done against them:
 AB      PA      AVG      OBP      SLG     2B     HR     RUN     RBI     BB      SO
548     585     .234     .281     .327     28      7      66      58     27     146
Just to put that in some context, here's how Jones' career numbers against lefties stack up against the overall offense of 10 of this era's worst hitters …
                      AVG      OBP      SLG      OPS      GPA
Jones vs. LHP        .234     .281     .327     .608     .208
 
Donnie Sadler        .202     .262     .284     .546     .189
Alberto Castillo     .219     .287     .287     .574     .201
Juan Castro          .226     .272     .327     .599     .204
Matt Walbeck         .233     .280     .315     .596     .205
Rey Ordonez          .247     .290     .310     .600     .208
Tom Prince           .208     .286     .331     .617     .212
Mike Matheny         .238     .294     .337     .630     .217
Rey Sanchez          .273     .309     .334     .643     .223
Joe Girardi          .267     .315     .350     .666     .229
Neifi Perez          .269     .300     .380     .680     .230
Pretty sad, isn't it? Essentially what the Twins have been doing for the past several years is play Rey Ordonez as a corner outfielder against left-handed pitching. That notion is absurd, obviously, because you'll notice that all 10 of those awful hitters play a premium defensive position — either catcher or in the middle infield — and they play it very well. Jones has played left field and right field, two of the main spots you look for offense from.
The funny thing is, I am sure there were points along the way when some of those guys went 3-for-5 with a homer and a double, and people started to think that maybe they were showing a little life offensively and were about ready to become decent hitters. That's how it has been with Jones, after he gets his monthly extra-base hit against a lefty.
Once Twins fans take off their rose-colored glasses though, I would hope it becomes apparent that Jones has proven, time after time, season after season, that he just cannot hit left-handed pitching. I wonder why people seem to have a problem — and I'm talking both Ron Gardenhire and Twins fans — recognizing the need for him to not play against lefties. I mean, you wouldn't play Rey Ordonez, Neifi Perez, Mike Matheny or Rey Sanchez in right field against lefties, so why would you play someone who hits like they do?
The really frustrating thing about all of this is that the Minnesota Twins are the last team that needs to be playing a corner outfielder who can't hit lefties. For years now, they've had quality outfielders coming out of their ears. At various points since Jones became an everyday corner outfielder, the Twins have had Michael Restovich, Bobby Kielty, Michael Cuddyer, Dustan Mohr, Brian Buchanan and Lew Ford. All right-handed (or switch) hitters, all able to play left or right field, and all capable of doing far better against left-handed pitching than Jacque Jones.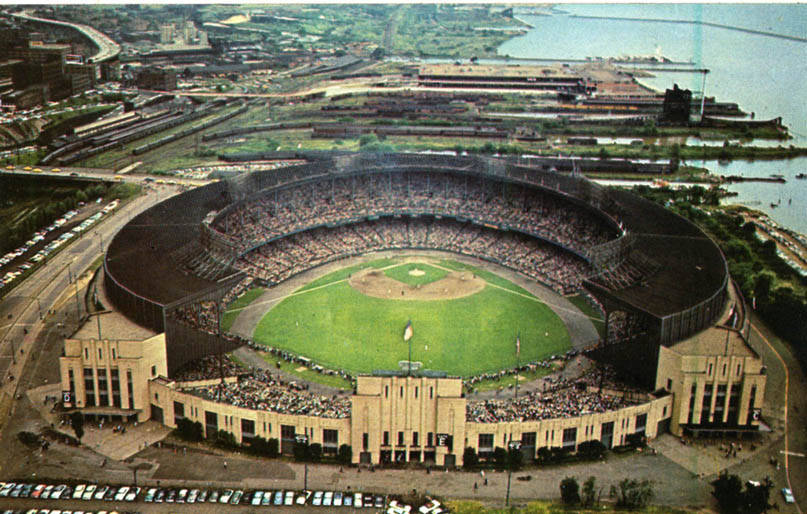 Buchanan (.273/.367/.501 career vs. LHP) and Kielty (.289/.391/.525) have moved on to other teams, but have proven themselves adept at crushing left-handed pitching. They were both around while Jones wasted at-bats against lefties. We're finally seeing what Lew Ford can do in the majors (.324/.400/.532 overall, .286/.349/.554 vs. LHP), but he was sitting around, beating up on Double-A and Triple-A pitching for nearly all of the 2002 and 2003 seasons.
Heck, until the Twins sent J.C. Romero down and called him up to sit on the bench for a couple weeks, Michael Restovich was still wasting away at Triple-A for the third straight season. If/when Romero gets "right" and if/when Shannon Stewart gets healthy, Restovich will find himself right back in Rochester. Restovich is a big, right-handed power-hitter who is perfectly capable of playing left or right field. He's not going to be a superstar, but at the very least he could be Jones' platoon partner.
Restovich's splits against lefties for this season aren't available, but take a look at what he did against southpaws at Triple-A in 2002 and 2003 combined …
 AB      PA      AVG      OBP      SLG      OPS      GPA
202     233     .317     .408     .574     .982     .327
Add in the fact that Restovich has hit .321/.345/.500 in his very limited time against lefties in the majors, and it looks to me like if he is qualified to do anything, it is hit against left-handed pitching.
Michael Cuddyer is another right-handed hitter who has been wasting away for years, either in the minors or on the Twins' bench, while Jones eats up outs against lefties. Cuddyer has hit just .256/.326/.421 against left-handed pitching in the majors thus far, which is not good. That said, it's in limited playing time and it's still significantly better than Jones has faired against lefties. Like Restovich, Cuddyer has a history of bashing lefties in the minors.
Here's what Cuddyer did against lefties from 2001-2003, while splitting time between Double-A and Triple-A …
 AB      PA      AVG      OBP      SLG      OPS      GPA
273     321     .363     .458     .674    1.132     .375
And this is the guy the Twins are playing Luis Rivas over? Oh, wait, that's a different article …
Anyway, you can clearly see that not only have the Twins had several quality options to platoon with Jones in the past, they still have two guys in Cuddyer and Restovich who represent great potential platoon partners. And not only would the Twins' offense have been better with any number of those guys, past and present, in place of Jones against lefties, it would have actually given a few of the Twins' excess hitters a chance to get some at-bats, instead of rotting on the bench or at Triple-A. Shocking concept, I know.