What makes a battle between two pitchers "epic"? According to Merriam-Webster, "epic" means, among other things, "extending beyond the usual or ordinary, especially in size or scope." So one way to approach the problem would be to look for games in which both starting pitchers "extend beyond the ordinary."
Very well; we will need a metric to judge whether a particular performance meets this criterion. Fortunately, such a beast exists.
Bill James introduced the Game Score metric back in the day as a way of measuring the effectiveness of a starting pitcher in a single game. Roughly speaking, it judges a pitcher's performance on a scale of 0 to 100 (although it is possible to extend above or below those limits), with 50 representing an average start. The highest recorded Game Score in a nine-inning game is 105, recorded by the Cubs' Kerry Wood in 1998.
Returning to our original question, the criterion we will use for excellence is a Game Score of 95. This is an arbitrary number that was chosen primarily because the number of games in which both pitchers meet or exceed it is large enough to stimulate discussion but not so large as to overwhelm.
Since 1920, there have been 15 instances in which pitchers for both teams achieved Game Scores of 95 or higher. Not only were all these great pitching performances, they were great games.
May 1, 1920: Brooklyn Robins (1) at Boston Braves (1), 26 innings
                    IP  H R ER HR BB SO GSc
Leon Cadore, Bro  26.0 15 1  1  0  5  7 140
Joe Oeschger, BsN 26.0  9 1  1  0  4  7 153
The Robins collected nine hits (all singles) in this one; the Braves, 15. Ivy Olson singled home Ernie Krueger in the top of the fifth, Tony Boeckel singled home Walton Cruise (who had tripled) in the bottom of the sixth, and then Cadore and Oeschger took over.
Oeschger, who once roomed with the legendary Jim Thorpe, recalled the rain-threatened contest in a 1980 interview published in the Baseball Research Journal:
We didn't think the game would be played, but we had to report to the park. It was a Saturday, and I didn't think I would pitch because Manager Stallings usually pitched me on Sundays because I went to church. He always played his hunches. I was happy to get the starting job because Cadore was pitching, and he had beaten me 1-0 in 11 innings earlier in the season. I wanted to even things.
The late, great Jerome Holtzman wrote about this game in the November 2000 Baseball Digest. His article is peppered with snippets from contemporary newspaper accounts as well as quotes from Cadore, including this one:
Some of the ballplayers, particularly Ivy Olson, begged the umps to let it go one more inning but they overruled him and called it. Maybe it was just as well. Just what would have happened if they had lights in those days, is hard to tell.
The New York Times recap also noted that both pitchers benefited from fine defense:
In the seventeenth inning one of the most remarkable double plays ever seen in Boston retired Brooklyn. The bases were filled and one was out when Elliott grounded to Oeschger. Wheat was forced at the plate, but Gowdy's throw to Holke was low and was fumbled. Konetchy tried to score from second and Gowdy received Holke's throw to one side and threw himself blindly across the plate to meet Konetchy's spikes with bare fist.
If the long game took its toll on either pitcher, it didn't happen right away. Cadore, 29 at the time, finished the 1920 season with a 15-14 record and a 2.62 ERA (123 ERA+). He went 25-31 with a 4.23 ERA (95+ ERA) afterward and retired at age 33.
Oeschger went 15-13 with a 3.46 ERA (88 ERA+) in 1920. He followed that with his first (and only) 20-win season, finishing 20-14 with a 3.52 ERA (103 ERA+). Like Cadore, Oeschger retired at age 33.
One more aspect of the game is worth noting: It took three hours and 50 minutes. Contrast that with a nine-inning affair between the Red Sox and Yankees on Aug. 18, 2006, that lasted four hours and 45 minutes.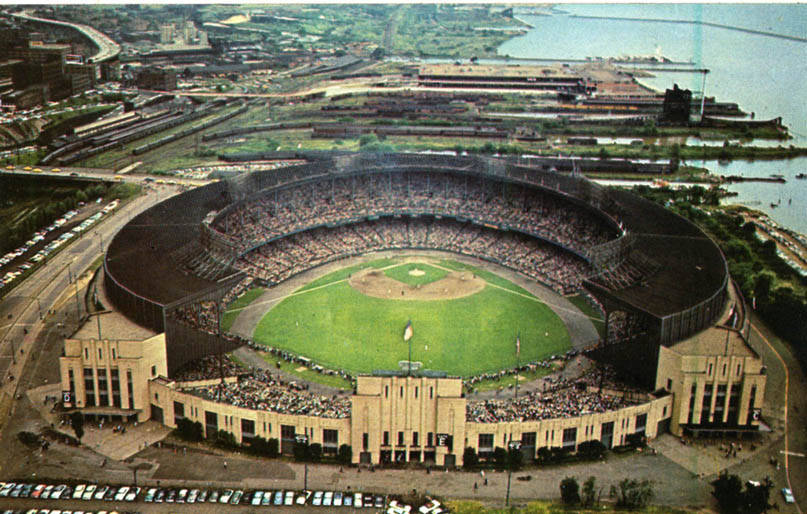 May 3, 1920: Brooklyn Robins (1) at Boston Braves (2), 19 innings
                      IP  H R ER HR BB SO GSc
Sherry Smith, Bro   18.1 13 2  2  0  5  3  97
Dana Fillingim, BsN 19.0 12 1  1  0  4  4 111
This came two days after the Cadore-Oeschger battle, which according to the New York Times didn't go over well with the players at the time:
The athletes argue that they draw down their salaries for playing nine-inning ball games, whereas in their last two meetings, Saturday and today, they have been obliged to labor a total of forty-five innings, or, in other words, five full games, as games are ordinarily measured, before being able to reach a decision.
The account goes on to note that the Robins, between the two games in Boston, had to play a 13-inning affair against the Phillies (which the Robins also lost) back at Ebbets Field. As the Times writer observed, "It isn't right, Simon Legree, it isn't right."
On the bright side, it makes for a great story 90 years after the fact.
As for the game in question, it duplicated the contest from two days earlier in many respects: Brooklyn scored a single run in the fifth, with Boston responding the next inning. In the fifth, Smith lined a one-out single to left. Leadoff man Olson did the same. After another hit loaded the bases, Jimmy Johnston singled to right. Smith came home to score, with Olson being thrown out at the plate. Hall-of-Famer Zack Wheat then flied to right to end the threat.
The Braves answered with two walks, a single, and a sacrifice fly off the bat of Walter Holke. Then, nothing but zeroes for a very long time. In the 17th inning, Brooklyn skipper Wilbert Robinson appealed to plate umpire Bob Hart to "call the game on account of darkness" but Hart refused. Robinson then pleaded his case to the other umpire, Barry McCormick, who "stood by his colleague's decision."
In the 19th, Fillingim walked two batters, but Brooklyn could not push across a run. In the bottom half, the Braves ended the game on consecutive one-out singles by John Sullivan, Holke and Boeckel. The contest had taken three hours and 5 minutes to play.
Smith, who is perhaps best known for his epic 14-inning battle against Red Sox southpaw Babe Ruth in the 1916 World Series (Smith lost that one, too), finished the 1920 campaign with an 11-9 record and 1.85 ERA (175 ERA+). He went on to make two brilliant starts in that season's fall classic, which his team lost to Cleveland.
Smith retired in 1927 with a 114-118 record and 3.32 ERA (108 ERA+). The World War I veteran later served as a coach for the Macon Peaches of the Southeastern League before leaving baseball and pursuing a career in law enforcement.
Fillingim, one of the last legal spitballers, went 47-73 with a 3.56 ERA (93 ERA+) over parts of eight big-league seasons and twice won 20 games in a season in the minors. The aggravation in 1922 of an old high school knee injury hastened the premature end of his career a few years later.
July 2, 1933: St. Louis Cardinals (0) at New York Giants (1), 18 innings
                    IP H R ER HR BB SO GSc
Tex Carleton, StL 16.0 8 0  0  0  7  7 106
Carl Hubbell, NYG 18.0 6 0  0  0  0 12 132
Since 1920, eight pitchers have worked 16 or more scoreless innings in a game. Rube Benton was the first (1920), Gaylord Perry the last (1967). Carleton and Hubbell are the only two men to accomplish the feat in the same game, and Carleton is the only pitcher whose team lost such a contest. Hubbell also worked more innings that Sunday at the Polo Grounds without issuing a walk than anyone has in a single game over at least the past 90 years.
This was the first game of a doubleheader. The Giants would sweep, winning both games by identical 1-0 scores. A Hughie Critz single with two out in the 18th off reliever Jesse Haines drove home Jo-Jo Moore to tally the opener's only run and give the home team its first win of the day in front of 50,000 fans. The New York Times was suitably impressed by Hubbell's performance:
The tall, somber left-hander rose to his greatest heights, surpassing even his brilliant no-hit classic of 1928.
Carleton, meanwhile, "was only slightly less brilliant." The Giants threatened in the 11th when they loaded the bases with one out, but Carleton induced Moore and catcher Gus Mancuso to ground out, thus escaping the inning unscathed.
In the 15th, Hall-of-Famer Bill Terry knocked a two-out triple. Carleton intentionally walked another Hall-of-Famer, Mel Ott, and retired third baseman Johnny Vergez to end the threat.
Hubbell went 23-12 with a 1.66 ERA (195 ERA+) and beat out Chuck Klein for National League MVP that year. This was the first of five straight 20-win seasons for Hubbell, who would retire in 1943 with a career line of 253-154, 2.98 ERA (130 ERA+) and be inducted into the Hall of Fame in 1947. Not bad for a guy who didn't reach the big leagues until age 25 because a former manager (Ty Cobb) forbade him from throwing his best pitch, the infamous screwball.
Carleton had a less distinguished career, being more the Mark Portugal or Ismael Valdez of his day. Carleton went 17-11 with a 3.38 ERA (104 ERA+) in 1933. He retired in 1940, following an eight-year stay in the big leagues, during which he compiled a 100-76 record and a 3.91 ERA (100 ERA+).
April 29, 1936: New York Giants (1) at St. Louis Cardinals (2), 17 innings
                    IP  H R ER HR BB SO GSc
Carl Hubbell, NYG 16.1 11 2  1  0  4  6  97
Roy Parmelee, StL 17.0  6 1  1  0  4  9 111
It took nearly three years, but the Cardinals managed to exact their revenge on Hubbell. To make matters worse, they did it with a pitcher who had toiled for the Giants a year earlier.
Parmelee wasn't an exceptional pitcher in most respects. Sure, he led the league in certain categories (walks once, wild pitches twice, and hit batsmen four times), but none worth celebrating. His career line of 59-55 and a 4.27 ERA (90 ERA+) leaves him within shouting distance of, say, Tony Armas Jr. or perhaps Daniel Cabrera, who similarly threw hard but with little control and therefore little success.
From The Neyer/James Guide to Pitchers (quoting Parmelee's former catcher, Ray Hayworth):
He could throw hard. He would throw that sinker, which would hit on the front end of the plate and it would get you in the arms… he had a tremendous arm.
On this day, Parmelee battled his former teammate for 17 innings and came out on top. The game remained scoreless into the 12th inning, when Hank Leiber singled home Burgess Whitehead (for whom Parmelee had been traded four and a half months prior) to give the visitors a 1-0 lead.
The Cardinals answered in the bottom half and almost won the game then. With one out, Joe Medwick singled and Johnny Mize doubled. After Hubbell walked Spud Davis to load the bases, Charlie Gelbert singled to right, scoring Medwick. Pinch-runner Stu Martin, in for Mize, also tried to score on the play but was thrown out at home by Ott and the game continued.
A crowd of 4,500 watched the game, although not all survived. One person in attendance, Henry Hoffmann, "died of a heart attack a few seconds before the winning run was scored."
References & Resources
Baseball Almanac, Baseball-Reference, The Neyer/James Guide to Pitchers, New Georgia Encyclopedia, New York Times, SABR's Baseball Biography Project.