In Part 1 of this series, we identified parameters for defining a great pitchers duel (the two starters both must have compiled Game Scores of 95 or higher) and examined games that met our criteria in the 1920s and 1930s. The current installment moves ahead to the 1940s and 1950s.
Aug. 11, 1942: Detroit Tigers (0) at Cleveland Indians (0), 14 innings
                     IP H R ER HR BB SO GSc
Tommy Bridges, Det 14.0 9 0  0  0  5  8  97
Al Milnar, Cle     14.0 2 0  0  0  4  0 111
Bridges gets his own chapter in The Neyer/James Guide to Pitchers. There, he is noted as "having the best curve of his generation." It was such a devastating pitch that he couldn't always control it, especially early in his career. Back in the '30s, Bridges issued 100 or more walks in six consecutive seasons, becoming the first pitcher to do so. (During that same period, he also gave up Babe Ruth's 700th career homer.)
Bridges had a successful career, finishing in 1946 with a 194-138 record and 3.57 ERA (126 ERA+) over parts of 16 seasons. He won 20 or more games in 1934, 1935 and 1936, and made six American League All-Star teams. If he wasn't a Hall-of-Famer, he was at least a darned good pitcher, sort of the Dave Stieb or David Cone of his era.
Milnar, for his part, flirted with a no-hitter in this one, finally relenting with two outs in the ninth, when Doc Cramer singled to right field. Rudy York singled later in the contest, but the Tigers never mounted a serious threat against Milnar, who became the only pitcher since at least 1920 to achieve a triple-digit Game Score while failing to record a strikeout. He is unlikely to be joined in that exclusive club any time soon.
The left-handed native of Cleveland wasn't averse to issuing a few walks himself. Milnar broke the century mark in 1941, after missing by one in each of the previous two seasons. He also joined Bridges on the 1940 All-Star team, although neither pitcher appeared in the game.
By 1942, Milnar was on the downside of his career. He went 6-8 with a 4.13 ERA (84 ERA+) that season and retired shortly thereafter with a 57-58 record and 4.22 ERA (97 ERA+)… numbers similar to those Mike Norris put up some 40 years later.
April 27, 1943: Philadelphia Athletics (2) at Washington Senators (1), 16 innings
                    IP H R ER HR BB SO GSc
Jesse Flores, PhA 15.2 6 1  1  0  6  3 100
Early Wynn, Was   13.0 6 0  0  0  1  4  98
On the same day the World Champion New York Giants acquired veteran catcher Ernie Lombardi, young screwballing right-hander Flores made his second big-league start and bested a Hall-of-Famer. The game remained scoreless until the 16th inning, when Philadelphia broke through against reliever Ray Scarborough for two runs on singles by Irv Hall and Bob Swift, a walk, and… well, the Associated Press accounts of the time call it an error by Senators second baseman Jerry Priddy, although this error doesn't appear in the box scores available today.
The Senators scored a run of their own in the bottom half when Bob Johnson (a player worth remembering) drove home Gene Moore with a base hit. But Roger Wolff, working in relief of Flores, secured the final out and the victory.
Flores, a native of Mexico who grew up picking oranges in Southern California, came to baseball because of his affiliation with the citrus growers. An article in the Summer 2003 Western Historical Quarterly quotes a prominent citrus company executive of the day:
In order to produce the desired workers, [Mexican males] have to become a member of a local society or baseball team . . . to increase their physical and mental capacity to do more work.
Flores would finish the season 12-14, with a 3.11 ERA (109 ERA+). He eventually spent parts of seven seasons in the big leagues, retiring in 1950 with a 44-59 record and 3.18 ERA (112 ERA+).
Flores' best work, aside from the one shining moment in Washington, D.C., came in the minors. He went 24-6 with a 2.38 ERA for Bisbee of the Arizona League in 1938 and 21-10 with a 3.04 ERA for the PCL San Diego Padres in 1949.
Despite Flores' reputation for being a slow worker ("far and away the most infuriating hurler in the big time," according to a quote in The Neyer/James Guide to Pitchers), the game took 3 hours, 16 minutes to complete.
After his playing career ended, Flores became a scout. Some of his more notable discoveries include Reggie Smith, Lyman Bostock and Bert Blyleven.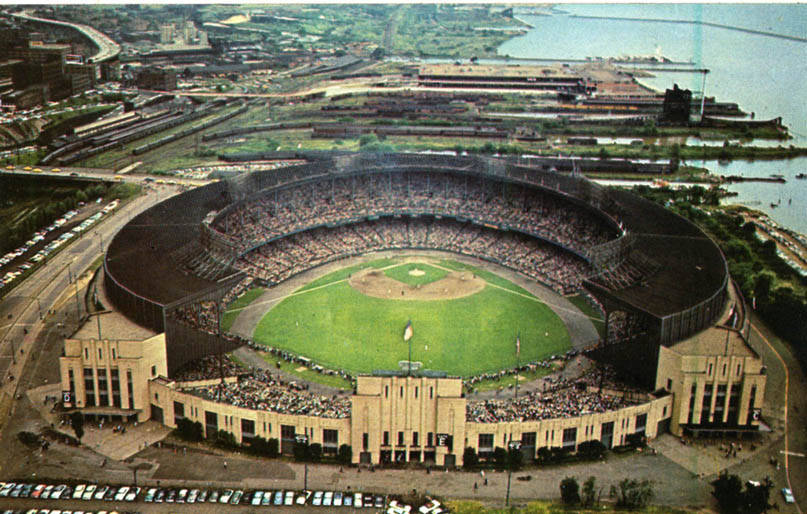 Wynn was just starting his own fine career when this game took place. The 23-year-old from Alabama finished 1942 with an 18-12 record and a 2.91 ERA (110 ERA+). He later would break the 20-win barrier five times in his career and finish with a record of 300-244 and 3.53 ERA (107 ERA+), putting him in the same general category as guys like Tommy John and Jim Kaat. Wynn also was known for his tendency to throw inside, as this anecdote from The New Bill James Historical Baseball Abstract relates:
Somebody once said that he would knock down his own mother if she crowded the plate on him. "Why shouldn't I?" said Wynn. "My mother was a damned good hitter…"
July 21, 1945: Detroit Tigers (1) at Philadelphia Athletics (1), 24 innings
                        IP  H R ER HR BB SO GSc
Les Mueller, Det      19.2 13 1  0  0  5  6 112
Russ Christopher, PhA 13.0  5 1  1  0  2  8  99
Joe Berry, PhA        11.0  6 0  0  0  5  2  82*
*Game Scores are assigned to starters only, but Berry's performance in relief of Christopher deserves mention so his has been calculated as well, in the same manner as if he had started.
The game lasted 4 hours, 48 minutes, breaking the 39-year-old record for longest game by one minute. Plate umpire Bill Summers ultimately called the game because, as he admitted in AP accounts, "I couldn't see Dizzy Trout's fastball anymore. I don't think anyone else could."
The A's scored first, in the fourth inning. Dick Siebert reached first on an error by Rudy York, advanced to third on a Bobby Estalella double, and scored on a single by Buddy Rosar.
The Tigers answered in the seventh. Roy Cullenbine walked, advanced to third on a York single, and scored on a Doc Cramer groundout.
Philadelphia threatened in the 10th, but Hal Peck was thrown out at the plate by left fielder Jimmy Outlaw on a single by Estalella. Detroit had chances of its own in the 22nd and 24th, loading the bases for Bobby Maier both times. The weak-hitting third baseman flied out in the 22nd and rapped into a double play in the 24th.
Detroit catcher Bob Swift worked all 24 innings. (He would work 15 innings of a doubleheader the next day and start again the day after that thanks to a leg injury to the Tigers' other catcher, Paul Richards.) As Swift's Philadelphia counterpart, Rosar, quipped: "I didn't have any spring training. I packed the whole training course into one game."
This contest represents the pinnacle of Mueller's brief career (he made just 18 starts, all in '45, and a total of 30 appearances). The sidearming right-hander from Illinois won six big-league games but helped lead the Tigers to the World Series and earned a ring for beating the Cubs in that year's fall classic.
Christopher stuck around a little longer than Mueller. The right-hander from California went 13-13 with a 3.17 ERA (108 ERA+) in 1945, and finished his big-league career in 1948 with a 54-64 record and 3.37 ERA (106 ERA+).
The "other" pitcher here, Berry, didn't make his big-league debut until age 37 and didn't stick until two years later. The right-hander from Arkansas, 40 years old in 1945, led the AL in games that year and went 8-7 with a 2.35 ERA (145 ERA+). He pitched just one more season after that, retiring with a 21-22 record and a 2.45 ERA (140 ERA+). In more modern terms, Berry was a slightly inferior version of Akinori Otsuka.
June 8, 1947: Washington Senators (1) at Chicago White Sox (0), 18 innings
                      IP H R ER HR BB SO GSc
Walt Masterson, Was 16.0 6 0  0  0  6  7 111
Frank Papish, ChA   13.0 5 0  0  0  4  3  96
This was the first game of a doubleheader. The Senators eventually won when catcher Al Evans led off with a triple against reliever Earl Harrist and scored on a Sherry Robertson sacrifice fly, making a winner of Early Wynn, who had relieved Masterson.
According to the New York Times account, this marked the fourth 18-inning 1-0 game in baseball history. It had happened once in 1882, once in 1918 (with the Senators edging the White Sox in that one as well), and once in 1933.
The White Sox, who would win the second game of the doubleheader, had their chances in the opener. In the 16th inning, they loaded the bases against Masterson (who walked two batters in the frame) before Bob Kennedy flied to center to end the threat.
The game took place on what was hailed as Luke Appling Day. In a jarring sign of how baseball has changed over the years, between games, Appling was presented with an automobile "purchased through the donations of fans."
Masterson, who served in World War II, enjoyed his finest season in 1947. While playing for a miserable Senators team, he went 12-16 with a 3.13 ERA (119 ERA+) and made his second straight AL All-Star team.
In June 1949, Masterson was traded to the Red Sox. While in Boston, he apparently was taught to throw a slider… by Ted Williams. Masterson's career ended in 1956. Over parts of 14 seasons, he went 78-100 with a 4.15 ERA (97 ERA+).
Papish had a far shorter stay in the big leagues. The southpaw from Colorado first came up with the White Sox in '45. Already 27 years old, he started and relieved that season, as he would throughout his six-year career. Papish broke double digits in wins in 1947, the only time he would do so, sporting a 12-12 record and a 3.26 ERA (112 ERA+). He was sort of the John Henry Johnson or Ray Fontenot of his day, finishing his career 26-29 with a 3.48 ERA (106 ERA+).
References & Resources
Baseball-Reference, The New Bill James Historical Baseball Abstract, The Neyer/James Guide to Pitchers, New York Times, SABR's Baseball Biography Project, various regional newspapers.