In Part 1 of this series, we identified parameters for defining a great pitchers duel (the two starters both must have compiled Game Scores of 95 or higher) and examined games that met our criteria in the 1920s and 1930s. Part 2 covered the 1940s. The current installment moves ahead to the 1950s and 1960s.
Aug. 13, 1954: Detroit Tigers (0) at Chicago White Sox (1), 16 innings
                IP H R ER HR BB SO GSc
Al Aber       15.1 9 1 	1  0  3  8 101
Jack Harshman 16.0 9 0  0  0  7 12 109
In this battle of dueling southpaws, both men got into (and out of) second-inning jams. In the top half, a walk and two singles loaded the bases with one out for Frank Bolling, but Harshman fanned him and Aber to end the threat. The White Sox put two runners on in the bottom half, but Aber got Jim Rivera to ground out and Johnny Groth to pop up.
After that, two men on the bases at once became a rarity. The Tigers did it in the sixth, ninth, 13th and 16th innings (with Bill Tuttle making the final out in the ninth and 16th). The White Sox did it in the seventh (with Rivera this time popping up and Groth grounding out to end the inning) and 12th.
In the 16th, after Detroit left two runners stranded, Chico Carrasquel led off the home half with a single to left field. Carrasquel was forced out on a Nellie Fox sacrifice bunt attempt, bringing up Minnie Minoso, who smacked a triple to right that scored Fox and ended the game.
According to the New York Times, the end came with controversy:
The Tigers argued that an usher, stationed in foul territory to retrieve foul balls, had interfered with the outfielder, Al Kaline, but the umpires couldn't see it that way. They contended that the usher had left his chair and made a move toward the ball but did not touch it or interfere with Kaline.
The game also extended Harshman's scoreless innings streak to 28 and saw Detroit first baseman Wayne Belardi bat out of order. In the 15th inning, Belardi, who had entered the contest two frames earlier, popped to the catcher while batting in the No. 5 spot. The next inning, he laid down a sacrifice bunt in his correct No. 8 spot.
As for our pitching heroes, both were journeymen. They won 93 big-league games combined. Aber, part of a blockbuster trade a year earlier, finished the 1954 season with a 5-11 record and 3.97 ERA (94 ERA+). He was the Ray Fontenot of his day, although 25 years after Fontenot's career ended, he is barely remembered.
Harshman enjoyed a little more success, although his path to the Show was paved with oddities. In 1949, at Triple-A Minneapolis, the 21-year-old Harshman hit .270/.413/.570, leading the American Association in runs scored (121), and finishing second in homers (40) and walks (122). This was no fluke; he'd hit 36 homers at Victoria of the Western International League two years earlier and would hit 47 at Nashville of the Southern Association two years later. In fact, he hit 192 minor-league home runs (and 21 more in the big leagues).
Harshman went 14-8 with a 2.95 ERA (127 ERA+) in 1954, his first big-league campaign as a pitcher (he'd come up earlier with the New York Giants as a first baseman). He retired in 1961 (spending that final year back in the minors) with a 69-65 record and 3.50 ERA (109 ERA+) over parts of eight seasons. As a pitcher, Harshman was sort of like Britt Burns. As a hitter, he was like Carlos Zambrano.
July 2, 1963: Milwaukee Braves (0) at San Francisco Giants (1), 16 innings
                IP H R ER HR BB SO GSc
Warren Spahn  15.1 9 1  1  1  1  2  97
Juan Marichal 16.0 8 0  0  0  4 10 112
Two Hall-of-Fame pitchers… A walkoff homer by another enshrinee… What's not to love?
Spahn was 42 and near the end of his brilliant career; Marichal was 25 and, already an accomplished hurler, on his way to even better things. Both pitchers dominated. Not including the homer (we'll get to that in a moment), only two men reached third base in the entire game. Orlando Cepeda got there for the Giants with two out in the second inning. Teammate Harvey Kuenn did the same with two out in the 14th, when San Francisco blew a golden opportunity to end the game.
Kuenn led off with a double to center field. Spahn then intentionally walked Willie Mays to get to Willie McCovey, who popped out to the catcher. After Felipe Alou flied to center for the second out, Cepeda reached on an error by third baseman Denis Menke to load the bases. Ed Bailey then flied to center for the final out.
Marichal, for his part, never let anyone get past second base. Milwaukee managed to get two runners on just once—in the fourth inning. With two out, Norm Larker drew a walk. Mack Jones singled to left, advancing Larker 90 feet. Del Crandall then singled to right center, with Larker being thrown out at home by Mays to end the frame.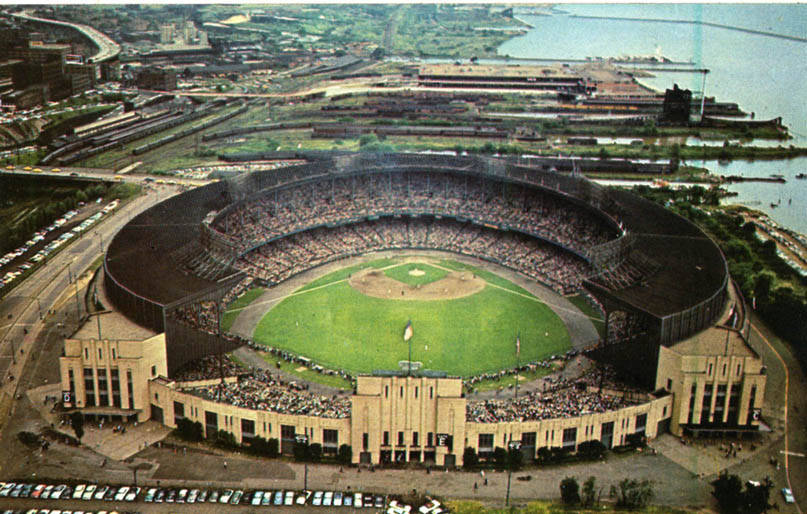 Finally, in the 16th, after Kuenn made the first out, Mays (there he goes again!) launched a home run to give Marichal and the Giants the victory. Mays, incidentally, is the only batter on either side to post a positive WPA in this one. Two days after the game, Spahn, Marichal, Bailey, Cepeda, Mays and McCovey all were named to the National League All-Star team, managed by San Francisco's Alvin Dark. (Hank Aaron, who went 0-for-6 with a walk against Marichal in this one, also made the team.)
Spahn finished the season 23-7 with a 2.60 ERA (124 ERA+), completing 22 of his 33 starts. (On a personal note, I'm a few months shy of my 42nd birthday, and it hurts just thinking about that—Spahn's complete games, not my birthday.)
Although Spahn hung around for two more seasons, 1963 marked the last time he was effective on a regular basis. After that, he went 13-29 with a 4.61 ERA (77 ERA+). Still, those hardly make a dent in what was a brilliant career that saw him finish with a 363-245 record, 3.09 ERA (119 ERA+), a Cy Young Award and four top-three finishes (when there was only one award for both leagues), and obscene amounts of black ink. The New Bill James Historical Baseball Abstract ranks Spahn as the No. 5 pitcher of all time. More recently, our own Dave Studeman put him at No. 6.
TNBJHBA puts Marichal at No. 21, and for good reason. Although his career wasn't as long or as decorated as Spahn's (Marichal's best Cy Young finish came in 1971, when he placed eighth in an award for NL pitchers only), Marichal did OK for himself. In the season of his duel with Spahn, he led the league in wins (25) and innings pitched (321.1), finishing fourth in ERA (2.41) and strikeouts (248), and sixth in ERA+ (133).
Marichal retired following a brief stint with the Dodgers in 1975. Over parts of 16 seasons, he went 243-142 with a 2.89 ERA (123 ERA+).
Sept. 30, 1964: Pittsburgh Pirates (1) at Cincinnati Reds (0), 16 innings
              IP H R ER HR BB SO GSc
Bob Veale   12.1 7 0  0  0  8 16  97
Jim Maloney 11.0 3 0  0  0  2 13 102
Tom Tango once devised a pitch count estimator that runs like so:
3.3 PA + 1.5 SO + 2.2 BB, where PA = 3 IP + H + BB
Using the more conservative number of batters Veale faced according to the box score (52) rather than Tango's PA equation (which yields 55), we get an estimate of 213 pitches. That is an honest day's work by any definition. Maloney's estimate comes to 149—what a slacker.
For all their efforts, neither man figured in the outcome. The Reds had numerous chances to win but blew them all. They got Chico Ruiz to third base with one out in the fourth, but Frank Robinson and Deron Johnson couldn't drive him home. They left runners at the corners in the ninth; runners at second and third in 10th; and the bases loaded in the 11th, 13th and 14th. (Those last two were with one out, so all the Reds needed was a fly ball to the outfield. They got two infield popups, a strikeout, and a grounder to shortstop.)
The Pirates, meanwhile, couldn't get anything going. Between catcher Jerry May's single to center leading off the eighth and Donn Clendenon's double to right leading off the 16th, they failed to record a hit against Maloney and two relievers.
Clendenon's double was the game's first and only extra-base hit. He advanced to third on a sacrifice bunt by Bill Mazeroski and scored on a bunt single to first base by May. Al McBean, who retired Pete Rose, Ruiz, and Vada Pinson on consecutive grounders in the bottom half, won in relief. John Tsitouris absorbed the loss.
Although Pittsburgh won the contest, they lost their manager. According to the New York Times, Danny Murtaugh resigned after the game "because of his health."
The game itself had potential playoff implications. At the start of the day, Cincinnati had been tied with the Cardinals for first place in the NL. A St. Louis victory over the Phillies, coupled with the Reds' repeated failure to push across a single run, knocked Cincinnati out of the top spot. Although the Reds reclaimed their share of first place with one day remaining in the season, they ended up losing the pennant by a single game.
As for the principals, Veale enjoyed a fine campaign in 1964, his first as a rotation regular. He went 18-12, with a 2.74 ERA (128 ERA+), and led the league in walks and strikeouts. (Veale would lead the NL in walks every season from 1964 to 1968, except for '66, when he finished second to Tony Cloninger.)
Veale's 18 wins represented a career high. He retired in 1974 with a 120-95 record and a 3.07 ERA (113 ERA+). From a statistical standpoint, he's kind of like Sid Fernandez but with more complete games and fewer home runs allowed.
Maloney, meanwhile, had emerged in 1963 as a 23-game winner. He went 15-10 with a 2.71 ERA (133 ERA+) in 1964 and enjoyed a nice run from '63 to '69. Like Veale, Maloney had control issues, routinely finishing among the top five in walks allowed and twice leading the league in wild pitches.
Maloney retired in 1971 at age 31 with a 134-84 record and a 3.19 ERA (116 ERA+). His career numbers look a lot like what Chris Carpenter has done through age 35. Maloney also compares well to J.R. Richard.
These were both good pitchers with relatively short peaks. The career numbers of Veale and Maloney aren't all that dissimilar:
         GS     IP   W-L   ERA ERA+ H/9 HR/9 BB/9 SO/9
Veale   255 1926.0 120-95 3.07 113  7.9  0.4  4.0  8.0
Maloney 262 1849.0 134-84 3.19 116  7.4  0.7  3.9  7.8
Oct. 2, 1965: Philadelphia Phillies (0) at New York Mets (0), 18 innings
            IP H R ER HR BB SO GSc
Chris Short 15 9 0  0  0  3 18 114
Rob Gardner 15 5 0  0  0  2  7 112
Twice since 1920 have two pitchers exceeded a Game Score of 110 in the same contest. The first was the Leon Cadore/Joe Oeschger duel discussed in Part 1 of our series. This is the second such game.
This was also the second game of the evening at Shea Stadium. Jim Bunning held the Mets to two singles in the first, handing them their 110th loss of the season, a 6-0 whitewashing. It was a rough night for the home team. The Mets went a combined 11-for-88 in the two games and failed to score in 27 innings.
Both Short and Gardner got into trouble almost immediately in the nightcap. The Phillies had runners at second and third with one out in the first inning, but Dick Stuart struck out and Alex Johnson flied out to end the frame. The Mets put runners at the corners in the bottom half, but Short struck out rookie Ron Swoboda looking to escape unscathed.
The Mets had scattered opportunities throughout the night. They loaded the bases in the third, but Danny Napoleon, who had replaced Swoboda (he was ejected after disputing the third strike in his first at-bat)—you guessed it, struck out looking for the final out. They put a couple more on base in the ninth and again in the 11th, but no dice.
The Phillies? Not including the first inning, they got just three runners into scoring position—one in the third, one in the 10th and one in the 15th. The game, which meant nothing to Philadelphia and even less to the Mets, eventually was called because of a curfew.
For the 27-year-old Short, this game put the finishing touches on arguably his best season in the big leagues. He went 18-11, with a 2.82 ERA (123 ERA+) and a career-high 237 strikeouts. The 18 strikeouts he notched against New York tied for high water mark in baseball that year (Jim Maloney matched that total, also against the Mets). Over parts of 15 seasons (all but one with the Phillies), Short went 135-132, with a 3.43 ERA (104 ERA+) before retiring in 1973.
Gardner, meanwhile, did something that Mets skipper Wes Westrum never should have let him do. The 20-year-old Gardner was making his fourth big-league start. Using Tango's pitch count estimator, we get a total of 190, which seems a tad excessive for someone so young.
Then again, Gardner had worked 241 innings two years earlier in the minors, so maybe it didn't matter. Whatever the case, his career fizzled. He spent all of 1966 with the Mets but was largely ineffective (133.2 IP, 5.12 ERA, 71 ERA+). Gardner bounced around until 1973, when he made his last big-league appearance. His final career line: 14-18, 4.35 ERA (79 ERA+).
References & Resources
Baseball-Reference, The New Bill James Historical Baseball Abstract, New York Times, SABR's Baseball Biography Project.