A few weeks ago, Josh Shepardson, Paul Singman and I put out our lists of our top 25 fantasy players under the age of 25. Last week, Paul took a second look at his list, reworking his rankings and expanding the list to 32. In a petty attempt to one-up Paul (to pay Peter), here is some insight into my top 35 or so dynasty players under the age of 25 when the season starts:
+-----+---------------------+----------+
| New | Name                | Old Rank |
+-----+---------------------+----------+
|  1  | Evan Longoria       |  1       |
|  2  | Felix Hernandez     |  2       |
|  3  | Carlos Gonzalez     |  4       |
|  4  | Stephen Strasburg   |  3       |
|  5  | Jason Heyward       |  7       |
|  6  | Justin Upton        |  6       |
|  7  | Clayton Kershaw     |  14      |
|  8  | Mat Latos           |  5       |
|  9  | Jay Bruce           |  8       |
| 10  | Carlos Santana      |  9       |
| 11  | Domonic Brown       |  10      |
| 12  | Andrew McCutchen    |  11      |
| 13  | Desmond Jennings    |  12      |
| 14  | Tommy Hanson        |  N/R     |
| 15  | Jeremy Hellickson   |  13      |
| 16  | Mike Stanton        |  15      |
| 17  | Buster Posey        |  16      |
| 18  | Yovani Gallardo     |  17      |
| 19  | David Price         |  18      |
| 20  | Colby Rasmus        |  19      |
| 21  | Gordon Beckham      |  20      |
| 22  | Billy Butler        |  21      |
| 23  | Jesus Montero       |  22      |
| 24  | Brett Anderson      |  23      |
| 25  | Madison Bumgardner  |  24      |
| 26  | Pedro Alvarez       |  25      |
| 27  | Jhoulys Chacin      |  N/R     |
| 28  | Mike Moustakas      |  N/R     |
| 29  | Kris Medlen         |  N/R     |
| 30  | Neftali Feliz       |  N/R     |
| 31  | Elvis Andrus        |  N/R     |
| 32  | Daniel Hudson       |  N/R     |			
| 33  | Jordan Zimmermann   |  N/R     |			
| 34  | Matt Wieters        |  N/R     |
| 35  | Mike Minor          |  N/R     |			
+-----+---------------------+----------+
As you might notice, almost all of the top 25 guys on this "redone" list were on my original top 25 list. The exception is Tommy Hanson, whom I just plain forgot about (oops!). I still believe these 25 players (plus Pedro Alvarez) represent the best current dynasty players in fantasy.
I emphasize the phrase current for two reasons. First, a major league read player with statistics under his belt is more proven and less risky for the short term, in my view, than a player with no major league statistics, let alone a lack of Triple-A numbers. Second, I include each player's expected 2011 value in his ranking. Playersd are penalized if they are not expected to play in 2011. This is why guys like Jesus Montero, Mike Moustakas and Kris Medlen are ranked so low.
Stephen Strasburg is the exception because if he is truly progressing back from injury as positively as reports indicate, his talent is just too superior to ignore. He is the kind of guy worth paying a premium for to retain in the future, despite limited expected 2011 contribution (pitching 40 innings down the stretch, however, might make some nice quality reliever-equivalent production).
Some very talented players who are unlikely to play much, if at all, in 2011 (I'm looking at you, Mike Moustakas) are not on this list this year, but will likely creep in to the top 25 in coming seasons. If you want more information on why Moustakas is not on this list, consult the original rankings post comments section, which beat the topic like a dead horse. I'm shocked no one gave me any flak for my man-crush on Gordon Beckham (a .285/20-plus/10-plus capable second base talent on par with Rickie Weeks, but with more batting average).
The notable changes to the original top 25 rankings regard a slight bump down for Strasburg (from No. 3 to No. 4 because I just love that CarGo guy), a jump up in position for Jason Heyward, who now rounds out the top five (because he is just that good, walking more than 90 times in his age 21 rookie year), Clayton Kershaw moving up from No. 14 to No. 7 (because I did not realize that Kershaw is younger than Jeremy Hellickson, bumping Latos down a few slots to make room for Heyward and Kershaw, and Alvarez getting kicked off the top 25 to make room for Hanson. If anyone has further questions about my updated top 25 rankings, please post them in the comment below. The rest of this post will focus on the new names, players ranked No. 27-35 (note that Alvarez, originally in my top 25, is ranked No. 26).
First, the nine names that just missed the cut for my top 35 list. These include Brandon Beachy (like his potential, but I have no firm indication as to his future role and full-time major league ETA), Starlin Castro (loads of defensive talent, but his offense needs more proving before I am convinced he really is 15/30 capable), Aroldis Chapman (his lack of control and below-average change-up will limit his value, as will his short term role as a reliever), Travis Snider (I love the potential, but he needs to prove some production first), Eric Hosmer (too far away), Bryce Harper (even further away), Pablo Sandoval (again, love the potential, but his body type will not age well and he needs to prove that 2010, not 2009, was the fluke), Logan Morrison (the White Sox should have traded Ozzie Guillen for him) and Freddie Freeman (others love him, I want to see what he does first). These players all have high ceiling and could vault up the value chart in 2011, but there are too many question marks surrounding downside, role, playing time, etc. that limit their prospective value.
Of the newly ranked names, Jhoulys Chacin is my favorite. He is only 23 years old, but has struck out 23.9 percent of the 631 batters he has faced in his brief major league career (148.1 innings, 151 Ks). Chacin also profiles as a solid groundball pitcher (46.6 percent GB, 32.2 pedrcent fly balls), which should play well at Coors Field.
Though his control, like that of teammates Ubaldo Jimenez and Jorge de La Rosa, is well below average (bottom quintile among all pitchers to toss 10-plus innings last season), it is not entirely unbearable in light of his strikeout and groundball rates. Chacin posted a 3.54 FIP and 3.74 xFIP last season, which squares nicely with, though slightly higher than, his 3.28 ERA mark. I expect a mid-to-high 3s ERA, an average WHIP (around 1.32, according to the xWHIP calculator), and a bellyful of strikeouts with wins upside. Chacin could be a second-tiered ace in the making.
Moustakas is a big talent who, despite suspect defense, might stick at third base if not Ryan Braun-bad due to a glut of first base/DH types on the Royals' 40-man roster (Billy Butler, Kila Ka'aihue, Eric Hosmer, etc.). Moustakas will likely change positions eventually, however.
Oliver thinks Moustakas is capable of hitting .280 with around 30 home runs and a handful of stolen based in the immediate future, and, assuming the Royals bring Moustakas up in 2012, he will provide great fantasy value at third base. Moustakas is certainly a player worth owning now in keeper leagues, but I think he is not yet a top 25 talent under the age of 25 because he is at least a year away from full-time play.
I love Kris Medlen. I think he is a top 25-capable starting pitcher with strong strikeout upside. He is ranked so low only because he will be recovering from Tommy John surgery for most of 2011. Medlen should return in the second half, and, assuming he is not too rusty, should provide 50-90 strong innings for the Braves. Keep him on your radar.
Like Paul, I really have no interest in ranking relievers on my list. That is why I did not create a top 40 list, which would have undoubtedly included Chapman. Neftali Feliz, however, is an exception for two reasons. First, Feliz was raised as a starter throughout most of his tenure in the Braves/Rangers minor league systems and was quite successful in that role before being converting into an emergency reliever in 2009. There is a realistic chance that the Rangers convert Feliz back into a starter in the near future. Second, even if Feliz is not re-converted into a starter, he established himself as one of baseball's premier closers last season, striking out more than a batter per inning, keeping the walks under control (6.7 percent BB rate, 2.34 BB/9), and setting the rookie saves record (40) in the process. Feliz is something special.
According the Bill James 2011 Handbook, Elvis Andrus was baseball's fastest baserunner. He was nothing short of elite in getting from first to third on singles and scoring from both first and second base. Unfortunately, raw speed does not always translate into smart baserunning and instincts.
While Andrus stole 32 bases last season, he was also caught 15 times and Ron Washington, taking notice, often gave Andrus a red light. Andrus could easily steal 40-plus bases, but to be given the opportunity, he will have to be more efficient. That is not to say that he won't be in the future, only that, as a largely 2.5 dimensional player (runs, stolen bases, mediocre batting average), he is going to have to prove he is capable of remaining "elite" in at least one of his production categories before I am going to rank him higher.
In short, the White Sox got (pale) hosed when they traded Daniel Hudson, a No. 2 type with upside, for Edwin Jackson. Hudson has good strikeout stuff (22.6 percent strikeout rate last season) and slightly above average control (2.55 BB/9), but the groundball rate (only 35.2 percent last season) might be an issue at Chase Field. A concert of Hudson's groundball rate and home park is the only thing keeping him outside the top 25 list.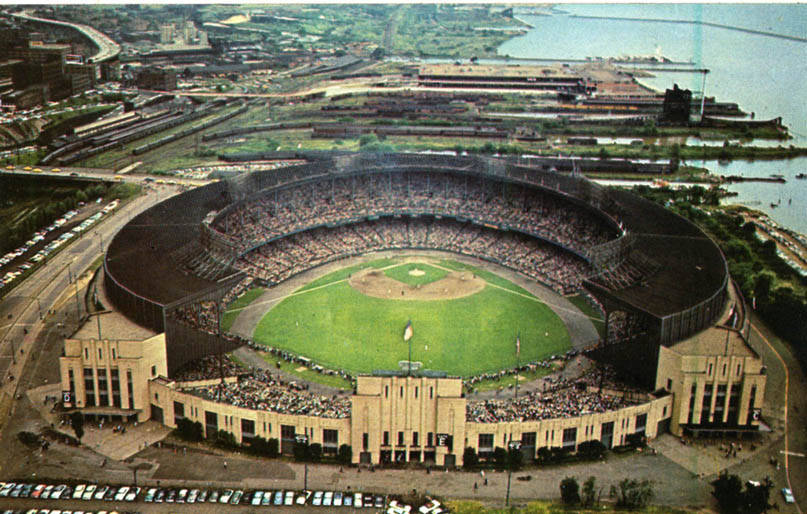 Jordan Zimmermann. He throws hard, strikes out a good number of batters, and has good control over his pitch mix. Zimmermann is an exciting talent to watch in 2011 as he removes himself further in time from Tommy John surgery. I expect big things from him, but his injury past forces me to temper expectations.
In light of impressive Double-A numbers entering the 2009 season, Matt Wieters was once touted as a premier hitting talent capable of sticking at catcher. Two seasons later, like Alex Gordon before him, this Double-A wonder has been a large disappointment, hitting only .266/.328/.393 with a mere 20 home runs over his brief major league career (226 games).
For a guy once projected to easily ding 20-plus a season, Wieters' 98 RBI for his career to date has to be slightly underwhelming for those who have had him in keeper leagues for the past two seasons. Nonetheless, Wieters is only 24 and has the upside/pedigree such that we don't want to give up on him yet. I am expecting a .280-plus batting average with 17 home runs from him next season, but do not hold me to it. This is a case of perceived downside canceling out upside.
What is Mike Minor's role in 2011? Like many a Braves prospect (like Brandon Beachy and Julio Teheran), Minor is a talented pitching prospect with a lot of strikeout (9.00-plus K/9) and control (sub-3.00 BB/9) upside who could make a huge impact for both the Braves and fantasy owners. Minor seems to be both the closest to the majors amomg him, Beechy and Trout and also the likeliest of the three to round out the back of the Braves' deep starting rotation in 2011. If Minor accumulates 150 or more innings next season, I will kick myself for not ranking him higher.
Jeffrey Gross is an attorney who periodically moonlights as a (fantasy) baseball analyst. He also responsibly enjoys tasty adult beverages. You can read about those adventures at his
blog
and/or follow him on Twitter
@saBEERmetrics
.