With 2001 and the Luis Gonzalez single a distant memory, the Diamondbacks are in full rebuilding mode, an approach that is edging closer to bearing fruit. Maturation of young players such as Chad Tracy and Brandon Webb, the free-agent acquisition of Troy Glaus, and a full season from Luis Gonzalez, resulted in a 26-game improvement over the team's abysmal 51-111 2004.
Given the state of the starting rotation, the age in the outfield, and the fact that many of the team's prospects need more development, it seems far-fetched to think the team can compete this year, even in a division where 87 wins could be enough. The Giants and Dodgers both appear to have upgraded, while the Diamondbacks traded their #2 starter in an already-shaky rotation, pushed their 30-homer first baseman to the bench in favor of a rookie, and failed to address needs in the bullpen and at shortstop. This season looks to be mostly about developing the team's considerable group of young talent.
1. Aside from Brandon Webb, just how bad is the starting rotation?
Well, it certainly won't evoke memories of the 1971 Baltimore Orioles staff, which boasted four 20-game winners. The rotation is fronted by Webb, who at age 26 (27 in May), appears on the cusp of becoming one of baseball's elite starters. After a sophomore campaign in which he struggled with his control (5.1 BB/9), Webb found his command in 2005 (2.3 BB/9), resulting in a complete reversal in his win-loss record from 7-16 to 14-12.
What do the Diamondbacks have beyond Webb, you ask? Not much. Unfortunately, they still have Russ Ortiz for three more years after signing him to one of the worst contracts in team history after the 2004 season (four years, $33 million). Ortiz was awful last year, struggling to a 6.89 ERA in 22 starts. The rest of the rotation is expected to be comprised of Orlando Hernandez (Javier Vazquez trade), Miguel Batista (Glaus deal), and either Brad Halsey or Claudio Vargas.
One wonders how much El Duque has left after posting a 5.12 ERA for the White Sox last year. Halsey and Vargas are vying for the fifth slot, and while the team would love for the staff's lone lefty, Halsey, to win the job, Vargas has been far more impressive this spring (3.86 ERA vs. Halsey's 9.00).
It's not exactly an inspiring bunch, and the alarming thing is that it could be even worse than the 2005 rotation. That group with Vazquez and Shawn Estes ranked 13th in the NL in both runs allowed and ERA. Replacing Vazquez with Hernandez will likely not be much of an improvement. Top pitching prospect Dustin Nippert (2.38 ERA in 18 Double-A starts last year) could steal the #5 starter job, but he most likely will begin the year in Triple-A. The team is probably better off burying Ortiz in middle relief (or eating the remaining $23 million on his deal) and going with Nippert or both Halsey and Vargas, but Ortiz's contract should get him one of the five slots.
While newly acquired Orlando Hudson won't lift the rotation above middling status, he will provide some help. Hudson has tremendous range, allowing him to turn base hits into groundouts, a skill that will most favorably impact Webb, an extreme groundball pitcher (4.34 GB/FB ratio, league average: 1.23). The rest of the rotation unfortunately hovers between 0.91 (Ortiz) and 1.27 (Batista).
2. Are new corner infielders Conor Jackson and Chad Tracy an upgrade over Tony Clark and Troy Glaus?
After signing a four-year $42 million contract with the Diamondbacks prior to 2005, Glaus logged as many games (149) as he had the previous two seasons combined. For that, he was rewarded with a trade to Toronto and as a result, Tracy will slide over from first base back to his natural position at third. Tracy doesn't have Glaus' raw power, but compare their lines last year:
Glaus: .258/.363/.522
Tracy: .308/.359/.553
Tracy is also younger (25 vs. 29), cheaper, and less injury-prone.
Across the diamond, Conor Jackson replaces Tony Clark at first base. The 33-year-old Clark hit .304/.366/.636 in 349 at-bats while sharing time with Tracy. The ex-Tiger's 1.002 OPS was the best of his career, and for that he was rewarded with a two-year extension through 2007. Right now though, he's an expensive reserve, as the job is clearly Jackson's.
The 23-year-old Jackson hit .354/.457/.553 for Triple-A Tucson in 2005 before struggling to a .609 OPS in 86 major league at-bats late in the year. He's an on-base machine with below-average power for a corner infielder, and to expect more than 15 homers in 2006 seems optimistic.
Unquestionably, the team got younger and cheaper at the corners while suffering a hit power-wise, but you can't fault the moves here. Clark is still around should Jackson struggle, and while Glaus takes his 37 homers to Toronto, the trade brought the team a Gold Glove second baseman, a serviceable pitcher, and payroll relief.
3. We know the young positional prospects are good, but when will we see them contributing at the big-league level?
The Diamondbacks have no peer when it comes to its assemblage of high-ceiling positional prospects, with each deserving to rank among baseball's top 50 overall. Here is a quick overview of the "big six" (age and position listed):
Justin Upton (18 – SS): Upton has the highest ceiling among this group, but he's just 18, so the team will have to wait for his services. His bat has drawn Ken Griffey Jr. comparisons, while his glove, unfortunately, could mirror his brother B.J.'s. ETA: September 2007
Stephen Drew (23 – SS): With Craig Counsell ailing, Arizona's other options appear to be newly acquired Alberto Callaspo, Damion Easley, or Andy Green. Drew could probably outperform that motley bunch now, but the team appears poised to start him in the minors regardless. Still, a hot start in Triple-A and he's the team's starting shortstop. ETA: July 2006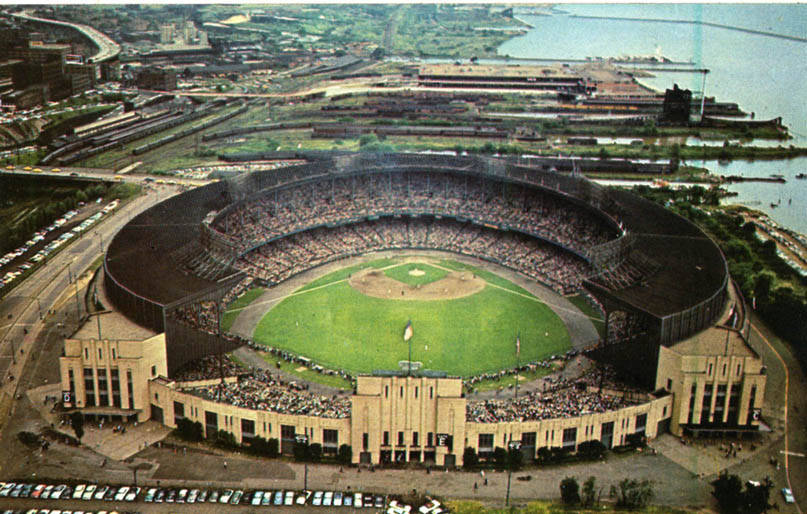 Conor Jackson (23 – 1B): We covered Jackson previously. He's the opening day first baseman. ETA: Now
Carlos Quentin (23 – OF): A Ron Hunt-like 29 HBP and 72 walks allowed Quentin to post a .301/.422/.520 line in Triple-A. He's a solid mixture of power and plate discipline, but a roster crunch will leave him in Triple-A for now. ETA: August 2006
Chris Young (22 – OF): The centerpiece of the Vazquez deal, Young is the team's center fielder of the future. He hit .277/.377/.545 with 26 homers and 32 stolen bases in Double-A, and he compares favorably to Mike Cameron for his defense, power/speed combination, .264 career minor league average, and plate discipline. ETA: August 2006
Carlos Gonzalez (20 – OF): Gonzalez had a breakout year in the Low-A Midwest League, hitting .307/.371/.489. His tools both at the plate and in the field are considerable, and in the desert air of the California League this year, his numbers could be enormous. ETA: 2008
4. Okay, we know the rotation is shaky, but what about the bullpen?
The way the bullpen is shaping up, it won't be long before D-backs fans are longing for the days of Byung-Hyun Kim. One would think that with a shaky starting rotation, something would be done to compile at least a semblance of an effective bullpen. Unfortunately, that wasn't done. Jose Valverde enters the year as the undisputed closer after the team saw three different relievers (Valverde, Bruney, and Lyon) each compile at least a dozen saves last year. Valverde blossomed after adding a sinking fastball to his repertoire, leading to a scoreless September (16 innings). More important was the reduction in his walk rate, as 2005 saw him post a 2.7 BB/9 rate after entering the year with a 4.8 career mark.
Beyond Valverde however, things start to get shaky quickly. Set-up men include Brandon Lyon, Brandon Medders, Jason Grimsley, Luis Vizcaino, and Brian Bruney. Medders (1.74 ERA In 30.1 IP in 2005) is probably the best of the bunch, but he's currently dealing with a sore shoulder. There seems to be no optimism that this group can outperform last year's awful bullpen (4.92 ERA).
5. Does this team stand a chance at winning the West any time soon?
Not with the current state of the pitching staff. By 2007 though, the organization's considerable stable of positional talent will be pushing for major league jobs. The team will also rid itself of the contract of Gonzalez ($11.5M in 2006) after this year, along with Hernandez's $4.5M and Batista's $4.75M. Shawn Green's eight-figure salary will be off the books by 2007, so by 2008, the team should be positioned to field a lineup of high-upside talent at a relatively low cost, thereby allowing significant resources to be directed to upgrading the starting rotation behind Webb and by then, probably Nippert.