1. Will the offense return?
For a team whose .250 batting average left them dead-last in the National League, the Diamondbacks were remarkably inactive this offseason as far as improving their hitting. The big offseason acquisition there was veteran Trot Nixon—and he'll only be used as a left-handed bat off the bench until Chad Tracy returns. Injuries excepted, it's basically the same position players for Arizona as ended 2007, save the loss of Tony Clark and the arrival of utility infielder Chris Burke, who was part of the return from Houston for closer Jose Valverde.
Arizona will largely rely on the natural improvement of a young team, and there are grounds to believe this will provide a significant boost. After firing hitting coach Kevin Seitzer at the All-Star break, the team added 38 points of OPS in the second half, and the final month of the regular season was their best effort, with a collective line of .272/.354/.457. This is not too surprising, given the team's collective lack of major-league experience—five of the likely 2008 Opening Day starters will be 25 or younger.
These include Stephen Drew, whose performance at shortstop was well short of what was expected. Conor Jackson might finally get the chance to break out at first base, with the departure of Clark; after a poor April, Jackson hit almost .300 the rest of the way. Mark Reynolds is another worth watching and will start at third base, though both his and Jackson's time may be reduced when Chad Tracy returns. Among the "veterans," catcher Chris Snyder also impressed in the second half. Although no one will mistake Arizona for the '27 Yankees, everyone could reach double figures in homers, and they should return towards to the middle of the offensive pack.
2. How good will Upton be?
First things first: He'll be better than the woeful showing in right field of Carlos Quentin. The highly touted prospect posted an OPS+ of 63 (ranking him 113th among 114 outfielders with 250+ PA), was sent down to Tucson and ended up being unceremoniously shipped to the White Sox in the offseason for an A-ball prospect. It is not expected that Upton will share Quentin's fate, but the list of 20-year-olds who've played full-time in the past two decades is short: Ken Griffey Jr., Alex Rodriguez and Adrian Beltre. (Andruw Jones did appear in 153 games for the '97 Braves, but he started only 96 of those.)
So, we don't have much of a track record to go on here, and the 140 at-bats that Upton got last year are almost as useless, especially since Upton skipped Triple-A entirely. The prediction systems differ widely in their opinions. Bill James is phenomenally high on Upton, predicting a .278/.353/.496 line; among players too young to drink, that .849 OPS has been reached only once, by A-Rod, since Tony Conigliaro smacked 32 homers for the 1965 Red Sox. At the other end, ZiPS predicts .248/.313/.404, or 132 fewer points of OPS.
Basically, your guess is as good as mine. I'm thinking somewhere near the middle of those outliers is probably close to the truth.
3. Can the bullpen be as dominant again?
In a word, no. Valverde: 2008 ERA+ 177; career ERA+ 141. Lyon: 176/105. Pena: 144/121. Cruz: 152/105. All four main relievers were pitching well over their heads, and while coach Bryan Price deserves a lot of credit, it would be wise to expect some kind of regression to the mean in 2008.
That is perhaps most true for Lyon, who avoided home runs almost entirely (not allowing any until July 20) and ended with just two in 74 innings, compared to a previous career rate of about one every seven innings. The departure of Valverde to Houston means Lyon will be the closer, though many people expect him to be replaced by Tony Peña before very long (and certainly by 2009, as this is Lyon's last year under contract).
This is not to say that the bullpen will be a liability, and with the addition of Chad Qualls it still figures to have four above-average arms. (First-round pick Max Scherzer may see action later on, albeit only if the Diamondbacks decide he won't work as a starter.) While Melvin rolls the lineup dice on almost a daily basis, he prefers to employ his relief corps in well-defined roles, so expect Cruz to pitch the sixth and Qualls the seventh, with the ball being handed to Peña for the eighth and then finally over to Lyon.
That pattern worked extremely well last season, and if the starters can go deep into games, we'll see it used again in 2008. It'd be a lot less nerve-wracking for fans if the offense can help reduce the number of one-run leads they have to preserve, since the odd bump in the road is inevitable.
4. Dan Haren: ace, No. 2 stopper, or mid-rotation starter?
The perception is that the D-backs sold the farm to get Haren. In their defense, though, said farm was somewhat superfluous, with every position player bar Orlando Hudson being under their control through at least 2010. Over the last three years, among the pitchers with 400 innings (already a fairly elite club with only 90 members), Haren's ERA+ of 119 ranks 21st, ahead of that of aces like Penny and Beckett. In 2007, Haren had a phenomenal first half: It took 18 outings for his ERA to go above 2.00, and he was the starter for the AL in the All-Star game. He hit a rough patch in early September, but he still set a new career low for ERA and new high for strikeouts.
Haren has now moved to the NL, and he will face pitchers, not the DH. That's good. But he has now also moved to a much more hitter-friendly park, and his above-average HR/9 (1.10 over the past three years) is potentially troublesome in Chase.
It's difficult to say which of these factors will have a greater impact on Haren's performance in 2008, though if he is as good as he was early last year, it probably doesn't matter. That said, my expectations are not quite so high. Webb will remain the staff ace, but Haren will give the Diamondbacks a 1-2 punch that is likely unrivaled in the National League (with all due respect to Johan and Pedro).
And following behind that pair will be a certain five-time Cy Young winner…
5. Will Randy, and his back, bounce back?
This was question No. 1 last year, and we know how that worked out, though reviewing what I wrote then, I did mention that last year's Hardball Times Annual predicted an ERA for Johnson of 3.70 ERA, credibly close to the eventual figure of 3.81 in ten starts. (By the way, the expectation from this year's book is a 3.84 ERA and 119 innings.)
This season, Johnson has had longer to rehab from the surgery, and he described how he feels as "night and day" compared to 2007. It was apparently a different kind of procedure—more serious and invasive, but intended to resolve the issue permanently. So the previous relapse does not necessarily mean that the same will happen in 2008.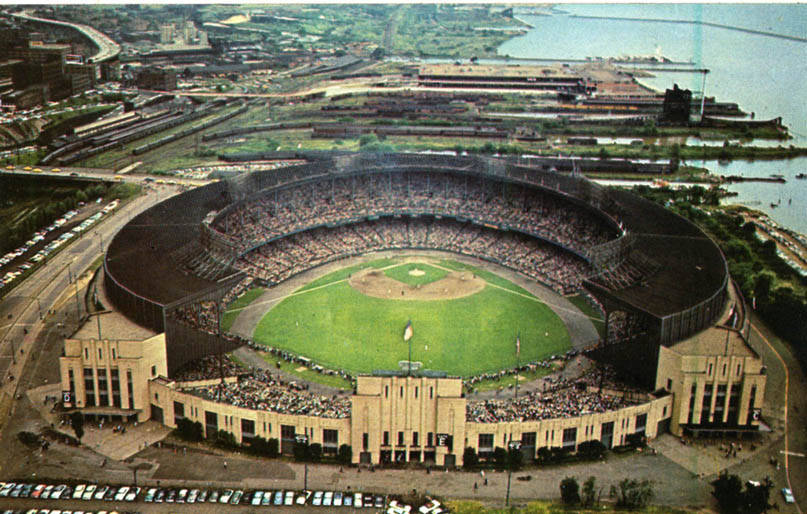 Certainly, Johnson showed on occasion last year that he could be extremely effective, such as one-hitting the Rockies for six innings at Coors Field on May 15. Overall, he struck out 72 in 56.2 innings with just 13 walks, and he held left-handers to a minute .182 average. He clearly had something left in the tank. Still, he's now one year older, and only one pitcher his age has reached 10 wins since Nolan Ryan did so in 1991.
But Jamie Moyer's 14 victories last year showed it can be done. And—to reword marginally what I said last year—if you had to pick one 44-year-old as a pitcher to whom you should hitch a franchise's fortunes, there's probably nobody better for the job than RJ.