1. Just how good is the young pitching?

Since taking the helm in 2007, Andy McPhail, the Orioles' president of baseball operations, has lived by the mantra, "Grow the arms, buy the bats." Young pitching has become the name of the game in Baltimore and is the key to the team's eventual return to contention.
In 2009, six rookie starting pitchers combined for 94 Orioles starts. They ranged in talent from fringe major leaguer (Jason Berken) to future stud (Brian Matusz) and they were one of the most exciting things about the Orioles last year.
They were also the worst. The Orioles starting pitching finished the season at the bottom of almost every statistical category. Least innings pitched? Check. Most home runs allowed? Check. Name a stat and the '09 Orioles starting pitchers were probably at the bottom of the list. A comparison of the Orioles' rotation to that of the Yankees, Red Sox and Rays leaves a lot of reason for concern, but there is hope. Matusz, Chris Tillman and Brad Bergesen are the keys to that hope. All made their major league debuts in 2009 and all had moments of success that gave the Orioles a glimpse into what their future might look like.
Matusz received the call to the big leagues on Aug. 4, just 14 months after being drafted. He struggled a bit, but grew stronger with each start, with his last of the season being a domination of the New York Yankees in Yankee Stadium. Although still technically a rookie (and ranked the fifth best prospect in 2010 by Baseball America), Matusz is arguably the best starter on the team and shows signs of getting better.
Tillman, who ranked as the 22nd best prospect in baseball in 2009, will be just 21 on Opening Day 2010 and has already made 12 major league starts. He dominated Triple-A before making his debut in July and has shown flashes of brilliance mixed with his frustrating tendency to leave his fastball belt high and right over the plate. There is the slight possibility that Tillman will begin 2010 in Triple-A to work on the issues he faced last season, but he will most certainly be seen at some point this season. Tillman and Matusz have been given kudos by scouts, national media, baseball writers and the Orioles brass. If they can live up to potential and expectations they, along with the stable of pitchers the Orioles are grooming in the minors, will be what leads the Orioles back to respectability.
2. Will MacPhail actually buy the bats?

Despite all the good MacPhail has done since joining the Orioles, he has yet to sign an impact free agent, leading to concerns among some that he is too conservative to obligate the amount of money it would take to land one. It bothered some Orioles fans when he failed to sign Mark Teixeira before the 2009 season and Matt Holliday this offseason. The fact in those two instances is that the Orioles would have had to throw so much money at either of those players to bring them to Baltimore that it would have, in all likelihood, been detrimental to the team's long term health. Even so, the fact remains that in his two-plus years in Baltimore he has yet to sign a player for longer than two years.
MacPhail supporters point out that even with an impact player like Holliday, the Orioles in their current state would still be non-contenders and that the money is best saved for a time when one or two free agents will put the Orioles over the top.
Time will tell if MacPhail will go after the big free agents, but Orioles fans know that owner Peter Angelos, even with all his faults, has never hesitated to spend money on the team. It's usually been on very ill-advised contracts, (three years to Jamie Walker? Honestly?) but he does spend. Fans hope the Orioles will be able to pull the trigger after identifying a premier free agent who can catapult them to the next level.
3. Who will hit cleanup?

It's not so much who will hit in the No. 4 spot in the lineup as it is a question of where the Orioles will find their power. In 2009 the Orioles hit 160 home runs, more than only the Kansas City Royals and the Oakland Athletics. Their team leader was Luke Scott, who hit a respectable 25, but no other Oriole hit 20.
One thing for certain: The Orioles will not find their slugging at the traditional power positions of first and third base. Former power-hitting shortstop Miguel Tejada is slated to play third base for the Orioles; his long-ball hitting has dropped the past few years. The power numbers of Orioles first baseman Garrett Atkins have fallen every year since 2006; he hit only nine home runs in 2009.
The power certainly won't come from the middle of the infield, so that leaves the young outfielders and catcher Matt Wieters as possible sources to supplement the 20-plus homers Scott will most likely hit.
Wieters is projected to be a power hitter, but this Opening Day will be just his 97th major league game and he's still maturing. As he plays his first full big league season and grows into his role as a major leaguer, Wieters will surely hit for more power than in 2009, but it might be premature to pencil him in for more than 20 home runs on the year.
The Orioles outfield is full of talent, but to this point it isn't talent that has proven any prolific home run power. The most established of the outfielders, Nick Markakis, has proven a well-rounded hitter who can be counted on for about 20 home runs per year, maybe more on a sporadic basis. Center fielder Adam Jones has shown the potential to hit home runs (he hit 19 in 2009) and is probably a good bet to top the 20 mark in 2010. He's just 24 years old though, so even if he does develop into a power hitter it may take him a few more years. Last year's rookie Nolan Reimold, who hit 15 home runs in just 104 games last year, may be the best bet for power, but he's struggled with health issues that could force him to lose time this season.
Obviously the Orioles don't have to hit a ton of home runs to be successful, but they do probably need to hit more than they did in 2009. To succeed in the AL East a team needs to score a lot of runs, and the Orioles have not been able to do that.
4. Will Brian Roberts be able to keep up with this team?
Brian Roberts has been a Baltimore Oriole for a long time—so long, in fact, that he is the only current Oriole to have played a game with Cal Ripken. He also has the dubious distinction of having never played on a winning team in his professional career. During this long, dark decade of Orioles baseball, Roberts has been one of the few bright spots, and as such was rewarded with a four-year extension that begins this season and will take him through his 35th birthday.
Was the contract ill-advised? Perhaps. Under their current plan the Orioles hope to progress in 2010 and contend in 2011 and beyond. The Orioles are a young team that is being built for the long term, but by the time they get there Roberts might be more of a detriment than a contributor.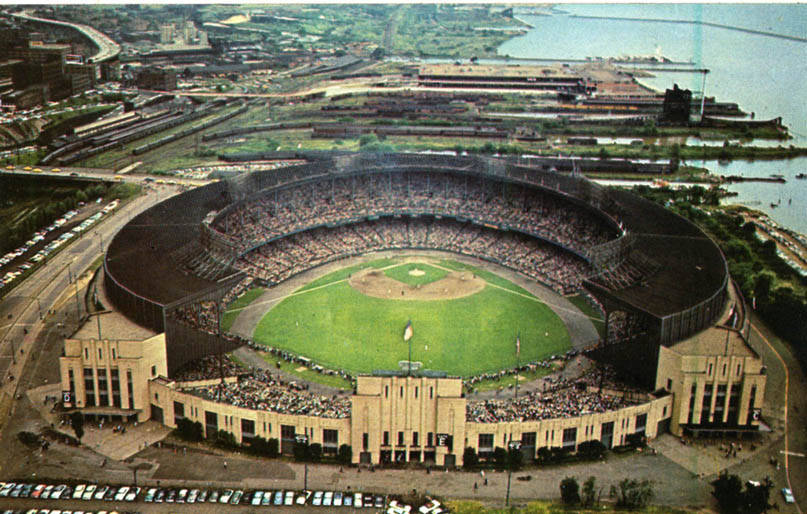 Concerns for Roberts' future have surfaced this spring training: He reported to camp with a herniated disk and has only just now begun playing in games. Roberts is a cornerstone of the lineup and the assumption is that he'll be available to lead off effectively for the next several years. If Roberts loses his speed or begins losing time to injury, the team could be in big trouble.
5. Will this year's team be able to avoid its annual late-season swoon?

With the team a perennial loser playing in baseball's toughest division, August and September are the worst months to be an Orioles player or fan. When your team is facing another lost season, morale and motivation levels are low. The ineffective starting rotation has led to a worn-out bullpen, and you're playing three of the best teams in baseball down the stretch (three teams fighting for two playoff spots). In 2009, the swoon featured a 13-game losing streak that put the team in jeopardy of losing 100 games for just the third time in franchise history. In 2008, the Orioles finished 5-20 in September and in those 25 games scored only 84 runs. A different depressing stat can be culled from each losing season, but the result is always the same: a team and fan base that cannot wait for the season to end.
The odds of a swoon decrease as the talent level on the team increases, but given the Orioles' recent history it has become something that everyone who follows the team has come to expect. When the Orioles start playing inspired baseball in the final third of the season, it will be a sign that they've finally turned the corner.