2009 was both a pleasant surprise and a disappointment for Tigers fans. It was a nice surprise because after the train wreck that was 2008, the Tigers spent most of the season at the top of the standings in the American League Central. Of course it was a disappointment because one of the days they weren't in first just happened to be the last, as the Tigers fell apart in the final days of the season and lost the division in historic fashion.
Then there was the Jekyll and Hyde offseason. The Tigers went into the Winter Meetings looking like big time sellers but they ended up pulling off an interesting trade to bring Austin Jackson and Max Scherzer (as well as Phil Coke and Dan Schlereth). Of course it was at the expense of hometown favorite Curtis Granderson as well as Edwin Jackson. Then the Tigers turned around and signed closer Jose Valverde and left fielder Johnny Damon to put them back into the role of buyers. Still, heading into the season, the Tigers have plenty of question marks and here are the big five.
Which pitchers will rround out the rotation?
The Tigers' top three spots in the rotation are pretty much set. Barring an injury, Justin Verlander, Max Scherzer and Rick Porcello will be in the rotation when spring training breaks. Of course three arms do not a rotation make and the Tigers have plenty of options to fill in the final two spots.
Jeremy Bonderman, who's been plagued with injuries, was pegged early for the fourth spot but he's struggled this spring. He's given up 15 hits in 8.2 innings so far and he's walked four and hit two batters. The only bright spot is that he's struck out eight. The good news is, with two weeks left, Bonderman has plenty of time to tune up and unless he flops even further, his spot in the rotation is probably safe.
Armando Galarraga, who was probably the favorite to secure the fifth spot in the rotation, has had an equally bad spring and he was optioned to the Tigers' Triple-A affiliate, the Toledo Mud Hens. That leaves two 2009 rotation outcasts, Nate Robertson and Dontrelle Willis, vying for that fifth spot. Willis has been horrible ever since the Tigers traded for him but he's been nothing short of phenomenal so far this spring. He's given up just one run on seven hits and five walks in 11 spring innings.
Robertson has had a solid spring as well. He leads all Tigers with 14 strikeouts and he's given up six runs on 13 hits and six walks in 14.2 innings. Another dark horse candidate is Eddie Bonine, who's gotten time as a Tigers starter the last couple of years but has also spent a bunch of time in the minors.
Of course whoever secures those final two spots in the rotation will be kept on a short leash. My bet is Bonderman and Willis start the season as the fourth or fifth starters but if they show any signs of weakness, you'll see someone like Robertson or one of the Tigers' Triple-A hurlers coming up to fill in pretty quickly.
Does Scott Sizemore have what it takes to be the Tigers' everyday second baseman?
Out of all of the things the Tigers did during the offseason, I think the most befuddling was not to offer Placido Polanco arbitration. I know the Tigers were looking to move on, but worst case would be to have his reliable bat and glove in a Tigers uniform for one more year at an above market value price. Of course if he chose to leave for greener pastures, the Tigers would have at least gotten a couple of draft picks out of it. Instead, the Tigers declined to offer arbitration and Polanco signed a nice deal with the Philadelphia Phillies to be their everyday third baseman and the Tigers got nothing out of it.
That leaves the starting second base job to the Tigers' top prospect, Sizemore. The Tigers' 2006 fifth-round pick put himself on the map with a big year that was split between Double-A and Triple-A and he was equally successful at both levels. He still hasn't stepped up to the plate in a big league game, so we'll see how Sizemore starts his career in a Tigers uniform. Sizemore had a breakout power year; until his 17 home runs in 2009, he had never hit more then four home runs in a year in his three prior minor league seasons.
Sizemore is also coming off a broken ankle he suffered in the Arizona Fall League. Sizemore has struggled this spring (.194/.278/.341 in 36 at bats) which doesn't bode well. The Tigers do have a backup plan in career utility infielder Ramon Santiago so when it comes down to it, Sizemore's playing time will depend on his performance.
Can rookie Austin Jackson fill Curtis Granderson's shoes?
Curtis Granderson was a favorite in Detroit and that made the deal that sent him to the New York Yankees that much tougher. It was easy to like Granderson because he was such an exciting player. He was aggressive on the bases (which resulted in all of those triples) and he made some Web Gem-quality catches in the outfield. Still, 2009 showed some chinks in Granderson's armor. While his home runs were up, his OPS dipped below .800 for the first time since his first full season in 2006. In addition, by a few different metrics, his defense wasn't as strong either.
Then he was traded. Mostly because the Tigers locked him up to some long-term money, Granderson was sent to the New York Yankees in the big Winter Meetings deal. That left a big void in center field that the Tigers are hoping rookie Jackson can fill. My initial thoughts were that Jackson would start in the season in Triple-A and the Tigers would go with the more experienced Clete Thomas, but a .341 spring batting average has all but locked Jackson in as the Tigers' Opening Day center fielder. Even more interesting is that the speedy Jackson will be hitting as the team's leadoff man. Jackson strikes out a lo,t but he also gets his share of walks (.356 minor league career OBP) so he isn't a poor choice at leadoff.
Like Sizemore, the Tigers will keep Jackson on a short leash. He'll get his time if he's getting the job done, but the Tigers might be quick to go to one of their alternatives (like Thomas or Casper Wells) if Jackson struggles out of the gate.
Ordonez had been relatively healthy from 2006 through 2008. During that time he drove in at least 103 runs every season and he won the batting title in 2007 in what could have been an MVP season had it not been for Alex Rodriguez. Then in 2009, his .428 slugging percentage was his worst since his first full season way back in 1998. Ordonez' 30 home run power was most likely left in Chicago, but nobody expected him to rack up 518 plate appearances and pick up just 35 extra base hits like he did in 2009
Of course a lot was made out of his second half .375 batting average as an indication that he was back. This turned out to be a double-edged sword because it forced the Tigers' hand by playing him and letting his 2009 option vest. Now the Tigers are paying Ordonez $18 million in 2010 for what looks like nothing more then a solid table setter unless Ordonez finds the pop in his bat.
One point against Ordonez was that his second half batting average on balls in play was an unsustainable .400. Ordonez's batted ball numbers are mixed. He did have an above average 21 percent line drive rate in 2009 which means some of the pop is still there, but he also had an above average 51 percent ground ball rate. Without a lot of speed, Ordonez isn't going to be legging out many ground ball singles and the lack of speed also means that some of those line drives are just nicely hit singles instead of doubles. Finally, Ordonez has had a solid spring. He's hitting .333 with two home runs and two doubles.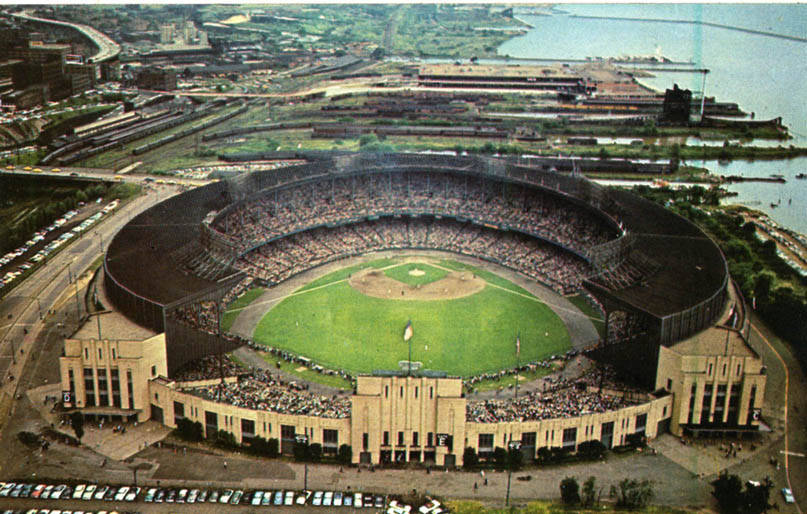 If we look at THT Forecasts, Oliver has Ordonez hitting 17 home runs and posting an .862 OPS but that's based on 623 plate appearances. If Ordonez plays too much, he'll have his final option year vest. My bet is Ordonez falls short of both of those marks and while he'll contribute to the team's success, he won't come anywhere near his 2008 numbers and 15 home runs will be a good benchmark for him to strive for.
Do the Tigers have enough to compete in a weak American League Central?
The short answer is yes. I think the Tigers are a slightly better team than they were in 2009 and the other two teams that should contend in the AL Central, the Chicago White Sox and Minnesota Twins, aren't noticeably better then they were last year either. A solid start will go a long way toward the Tigers making some noise, but a strong finish will be equally necessary. Still, there's also the chance that if the Tigers struggle early, guys like Ordonez, Robertson and Willis are shipped off in trades. Still, I see the Tigers winning between 80-90 games and being in the mix for the 2010 season.