2010 saw the Tigers get off to a nice start (48-38, a half-game back of first place at the All-Star break) only to fall apart in the second half (33-43). When the dust settled, they were in third place in the American League Central. It wasn't quite as heartbreaking as the 2009 finish when they had their epic final-week collapse, but it was disappointing nonetheless.
With several bad contracts coming off the books after the 2010 season, the Tigers hit the offseason running and made some nice pickups. The question is, are they front-runners in the division, or are they still on the outside looking in at a division that has the Chicago White Sox and Minnesota Twins as the top two teams in the division? These are the five key questions that could determine the Tigers fate heading into the 2011 season.
Can the back end of the Tigers rotation get it done?
The Tigers should be pretty confident in their top two starters. Justin Verlander has been a Cy Young award candidate the past two seasons, and the only player who has more strikeouts than Verlander (488) the last two seasons combined is Tim Lincecum (492). Only three other pitchers have thrown more innings during that time, as well. Verlander didn't seem to wear out at all in 2010, as he threw two of his four complete games and had his best month (10 strikeouts per nine innings) in September.
Max Scherzer got off to a rough start as a Tiger. In his first eight starts, he had a 7.29 ERA before being sent down to the Tigers' Triple-A affiliate, the Toledo Mud Hens, to work things out. Two weeks later, he struck out 14 batters in 5.2 innings in his first start back and never really looked back. In fifteen second-half starts, Scherzer had an ERA of 2.47 and he struck out 96 batters in 102 innings.
Unfortunately for the Tigers, it thins out after that. Longtime Tigers Jeremy Bonderman and Armando Galarraga were cast aside, and the only other pitcher returning from the 2010 rotation is Rick Porcello. A pretty extreme groundball pitcher, Porcello had a solid 2009 rookie season but struggled in 2010. While a lot of people wrote this off as a sophomore slump, it's a little more disturbing because, despite being able to touch 95 mph consistently, Porcello has yet to rack up the strikeouts you'd expect from someone with his stuff.
The infield defense was inferior in 2010 compared to 2009, and it seems as the infield defense went, so did Porcello. Heading into 2011, the defense isn't any better, so Porcello is either going to have start figuring out how to strike guys out, or we could see a repeat of his mediocre 2010 campaign.
Phil Coke is a familiar face for Tigers fans, but outside of a season-ending start last year, Coke will be sliding into the rotation for the Tigers in 2010 for the first time. He was used as the Tigers primary left-handed relief pitcher in 2010 and, after 157 relief appearances, he'll be used mostly as a starter for the first time since 2008, when he made 21 starts in the Yankees' minor league system.
Take spring training statistics for what they are, but so far Coke has gotten it done. In 16.2 innings, he has struck out 12, walked four and given up just five earned runs for a 2.70 ERA. Still, his career best in innings was 150.2, so while it'd be nice to see him get off to a good start, the second half of the season will probably be more telling as to whether the rotation experiment is a success.
The final piece to the rotation puzzle is Brad Penny. After a Cy Young-caliber season in 2007, Penny has been either hurt or ineffective in the three years since. He had a resurgence when he was traded from the Boston Red Sox to the San Francisco Giants in 2009, and he got off to a strong start for the St. Louis Cardinals in 2010, but even that season was derailed because of lat and back issues.
What was supposed to be a quick disabled list stint turned out to be a season-ending injury, and that brings us to 2011. It's really hard to tell what the Tigers will get out of Penny, but if he throws 160 innings, he'll be worth the $5 million they're paying him.
July 24, 2010 was a tough day for Tiger fans. In a freakish play, Magglio Ordonez broke his ankle sliding into home plate in the third inning and ended up having season-ending surgery on his ankle in August.
In the fifth inning, Guillen belted a double and strained his calf legging it out. Guillen did come back for a week in mid-August, but then on Aug. 16, New York Yankee Brett Gardner slid into Guillen's knee, and in September Guillen had microfracture surgery to repair that problem.
Both players return to the Tigers for the 2011 season, and they have had differing recoveries. Ordonez was ready to play when camp opened and, while he's gotten into 14 games, he hasn't gotten much done at the plate (.211/.279/.342). While that's some cause for concern, the fact that Guillen hasn't even gotten into a game yet—and with no word of when he will play—it's was no surprise when the team announced he'll start the season on the disabled list.
These players also took different paths in 2010. Ordonez came back from a sub-par 2009 campaign and had an .852 OPS through 84 games before his injury. Guillen, on the other hand, has battled injuries the past few years and just seems like he's in a state of decline. His last really good season was in 2007 when he had an OPS of .852. Since then he's missed half of the last three seasons with an OPS well below the .800 mark.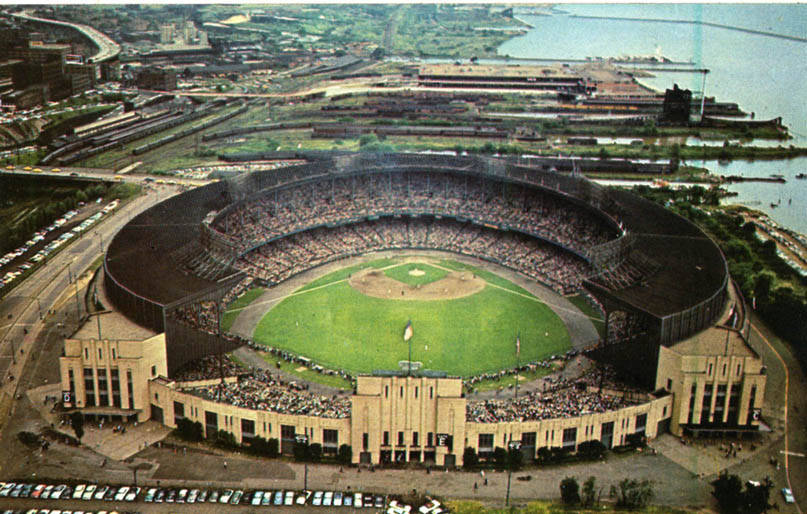 The main concern is the lack of depth behind both players. The Tigers do have some young talent in the outfield in Brennan Boesch and Casper Wells, but Boesch had an epic second-half collapse, and Wells is largely untested.
At second base, where Guillen is slated to play, the Tigers have Scott Sizemore, who lost his starting job after a rough start in 2010, and Wil Rhymes, who filled in at second base for most of the last two months of the season. Rhymes put up the better numbers, but management is still high on Sizemore and wants to see him have one last crack. With Guillen starting the season on the DL, there's a solid chance that both players make the roster out of camp .
It seems like a consensus that Jackson is going to regress in 2011. He put up some nice numbers (.293 batting average, 102 runs scored) last season, but between his league leading 170 strikeouts and his .396 batting average on balls in play, many people feel Jackson will come down to earth in 2011.
At this point, how Jackson develops will depend on what route he takes. If he continues his free-swinging ways, you could be looking at a guy who has his ups and downs every season. If he can learn to draw some more walks, any reduction in his batting average could be offset by him getting on base more and giving the big bats behind him a table-setter to drive home.
Jackon's spring season shows he may be getting it. He's making solid contact, and he's actually walked more times (eight) than he's struck out (six). Of course, the big question is whether this carries over into the regular season. I see Jackson taking a step back in 2011, but it'll be a short-term regression as he learns to develop himself as a player and a leadoff hitter.
Will Joel Zumaya be ready to pitch for the Tigers in April?
Zumaya has been a heart breaker for the Tigers the past few seasons. After his breakout rookie campaign in 2006, he's mixed some nice pitching in with a slew of injuries.
In 2010 he got off to a really nice start, but on June 28, 2010, his season ended when he fractured his elbow while on the mound. He went under the knife again and came back ready to pitch this spring, but a week into camp, Zumaya felt pain in his elbow and was told it was simply the scar tissue breaking up around his elbow. A couple of days turned into a couple of weeks, and while he's now pain free, there's still some inflammation in his elbow and he hasn't pitched since.
For a bullpen to be effective, it usually takes a team effort, and while Zumaya is just one guy, having him healthy and effective would give the pen some legitimate depth. The Tigers already have Jose Valverde and the newly-acquired Joaquin Benoit to pitch the final two frames, but having a guy who can come in the middle innings and punch a guy or two out is a lot better than what the Tigers have put out there the past few years.
Throw in Ryan Perry and the Tigers have four solid relief pitchers, but only if Zumaya is in there. He'll start the season on the disabled list, so we'll just have to see whether that means he pitches in mid-April or sometime in May (or later).
Is Victor Martinez's bat going to put the Tigers over the top?
The Tigers came into this past offseason as big-time buyers, and they didn't disappoint. In one of the earlier signings, the Tigers brought Martinez into the fold. The Tigers have wanted another big bat to put behind Miguel Cabrera for some time, and now they finally have it.
There's no doubt Martinez is a masher. With an .838 career OPS, he's one of the better-hitting catchers in the American League. The big concern with Martinez has been the injuries, as he's missed time in two of the past three seasons. The Tigers will somewhat alleviate that because Martinez will be spending most of his time as the team's designated hitter. He'll spell Alex Avila at catcher, but when he's not behind the plate, he'll be staying off the field. At least that's the plan.
The wild card here is Avila, and if he struggles it could cause a domino effect that ends up throwing the plan into disarray. A weak hitting performance by Avila means the Tigers may resort to putting Martinez behind the plate more, which in turn increases the chances of his getting hurt. Of course, if Martinez is out of the lineup, it means pitchers can be a little more careful around Cabrera. Ideally, Avila performs well enough and Martinez stays healthy.
Just to wrap things up, I still think the Tigers are the third-best team in the American League Central; it's just a close third. If a few things go right, they could be a 90-win team, and that puts them in contention. It's the lack of depth that is worrying, though.