It's tough being a fan of the go-to punchline in major league baseball. The Astros are so low that the Marlins, who traded their entire roster for a twinkie this winter, are laughing at them.
Watching a bad team for 162 games a year is bad enough, but when the entire baseball nation is also laughing at you? It's sometimes easier to laugh along to avoid crying into your WAR spreadsheet.
The fact is Houston is in the midst of some very wide-spread transition. The roster has been almost completely shed of any veterans or players from the old regime. Only one player from the 2011 Opening Day lineup is still with the team and the Astros are even down five players out of the 2012 Opening Day lineup.
That turnover has extended to a new TV network, new radio and TV broadcast teams, a new manager with mostly new coaches and a host of new players. For better or for worse, these Astros are now general manager Jeff Luhnow's and team president George Postolos' team.
The 2013 season will be a test in a lot of ways for these Astros with plenty of questions left to answer to see if they can escape the basement sometime soon.
How will the move to the American League affect the Astros?
The biggest change facing the Astros in 2013 is a rather unprecedented league switch. Commissioner Bud Selig decided to even out the leagues, and new owner Jim Crane agreed to become part of the American League West.
That means the Astros needed to add a designated hitter and adapt to an entirely different set of rules. Well, not entirely different, but American League ball will take some getting used to for long-time Astros fans.
Houston will also have to compete with an arguably tougher division featuring the Los Angeles Mike Trouts, the Texas Rangers, the Oakland Athletics and the Seattle Mariners. Three of those teams are worrisome every year while the other is salivating at a chance to escape the basement thanks to the Astros.
The biggest impact on Houston's players could be seen in the pitching staff. What was already one of the worst staffs in the National League could become even worse in the more offense-friendly AL. Houston pitchers ranked second to last in the NL in ERA at 4.57 last season and had the seventh-lowest FIP in the majors at 4.27.
Will Houston fans be able to watch CSN Houston?
If the AL switch wasn't bad enough, the Astros are also switching TV carriers after starting their own regional sports network along with the Houston Rockets. Negotiations haven't gone well in getting Comcast Sports Network Houston and roughly 60 percent of the households in the Houston area will not be able to watch the team this season.
There is still time to work out carriage deals with DirecTV, Dish Network and Time Warner, three of the biggest holdouts on picking up the channel. Houston's management is taking a hard line in negotiations and there hasn't been much progress since late last season.
The boom in TV money across the game has made this RSN negotiation vitally important for the future of the team. If Houston signs an average deal now, it could become below average quickly over the 20-year life of the agreement.
If owner Jim Crane can be believed, the Astros have lost money for the past five seasons, so an RSN deal has to be favorable for the club If the Astros want to compete with the free-spending Angels in the future.
Unfortunately, that means fans may end up missing part or all of this season's games in the process, as the business side of sports intrudes on the regular season.
Which unheralded player takes a step forward?
At the Astros FanFest event earlier this winter, Houston GM Jeff Luhnow spoke about why he's excited about this year's group. He pointed at a number of players who have a chance to take steps forward this season after being relatively unknown before that.
Last year, Lucas Harrell came out of nowhere to throw 193 innings with an ERA of 3.76 and an expected FIP of 3.86. Luhnow mentioned two candidates to do the same thing next season and they're both position players.
Jake Elmore is a shortstop/utility infielder the Astros claimed off waivers from the Diamondbacks in November. Elmore, 25, played college ball at Arizona State before being drafted by the D-backs in 2008. He steadily climbed through their system, showing good durability, a solid eye at the plate and a good bat that lacked a little power. He should compete for a bench spot and could make an intriguing option to fill in at shortstop now that Jed Lowrie is in Oakland.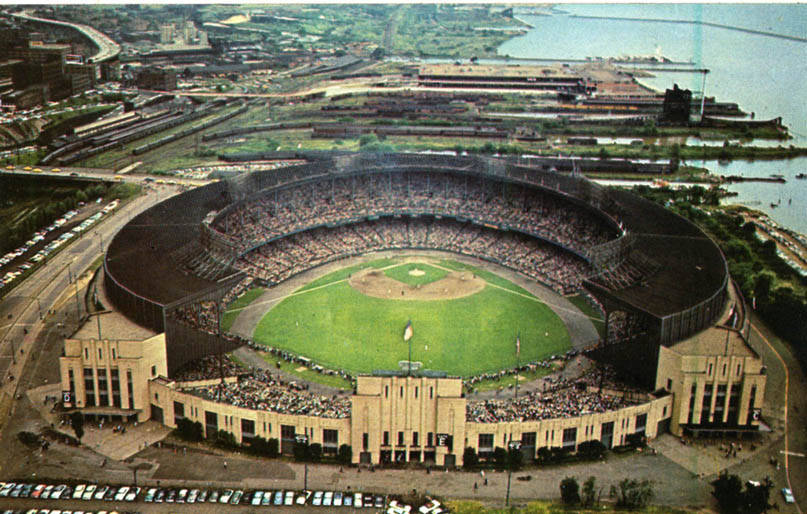 If Houston can get surprises from two or three guys, like Elmore or someone like all-glove, little-bat third baseman Matt Dominguez, the Astros could take a small step forward in their recovery plan.
Who will be traded next?
When Jeff Luhnow shipped oft-injured shortstop Jed Lowrie to Oakland, he sent a message about this roster. No one is safe, unless they fit into the rebuilding model of winning in two or three years. Lowrie may have potential to be an impact bat at an up-the-middle position when healthy, but he's old (for the Astros) and likely to be in decline when all their prospects hit.
So, Luhnow got a power bat in Chris Carter to add to the first base/designated hitter mix. Along with Carter, Luhnow got an interesting arm in Brad Peacock and a young, defensive-first catcher in Max Stassi whom new Houston executive and former Baseball Prospectus writer Kevin Goldstein absolutely loved in the draft.
Who might be the next chip out the door? Right-handed starter Bud Norris and his potential to eat innings and strike people out makes an intriguing figure in the trade market. If a team looking to contend loses a starter in spring training, will it be willing to part with two good prospects for Norris?
Luhnow also seems to be stealing a page from Billy Beane's playbook with his closer. After flipping his inherited closer Mark Melancon last winter for Lowrie and pitcher Kyle Weiland, Luhnow traded another closer in Wilton Lopez to Colorado for starting pitcher Alex White and a low-level minor leaguer.
That leaves the Astros' closer spot open, which is why they signed the talented but erratic Jose Veras for the job. If Veras can cut down on his walks enough to get in a groove early this season, his strikeout rate makes him a very attractive piece on the open market. Thus, Luhnow could create value in prospects out of a position that isn't that important to a 100-loss team.
Which prospect will reach the majors first?
If there is a glimmer of hope on the horizon for this team, it's the farm system. Keith Law ranked the system at No. 4 in his organizational rankings this winter, while Baseball America put five Houston prospects in its annual Top 100 list.
But, if the Astros want to avoid too many more 100-loss seasons, that system needs to start producing talent. It appears at least a couple of those players could make their major league debuts this season.
The first is hulking first baseman Jonathan Singleton, though he likely will not be the first to break into the lineup, as Singleton has to serve a 50-game suspension for violating the minor league's drugs policy for a second time.
The 21-year-old Singleton can rake, hitting .284/.396/.497 with 21 home runs in 555 plate appearances for Double-A Corpus Christi last season. He features an excellent eye and walk rate, which should make him a valuable part of the lineup even if as his power continues to develop.
If the Astros' rotation suffers an injury this season, the likely first call to Oklahoma City will be to get right-hander Jarred Cosart up to the majors. The 22-year-old Cosart has never had an overpowering strikeout rate in the minors, which is notable only in comparison to the raves from scouts about the movement on his pitches.
Instead, Cosart combines a decent K rate with a ground ball rate that has touched 70 percent in the minors. With that combo, Cosart could stick in a rotation or become an effective late-inning reliever.
If the Astros can combine a few nice major league debuts with a breakout player or two, they might be able to stem the tide of bad vibes from consecutive 100-loss seasons, a move to the AL and ugly TV carriage negotiations.
If not, fans can always laugh along with the rest of baseball.