"One who asks a question is a fool for five minutes; one who does not ask a question remains a fool forever." – Chinese Proverb
Over the last five seasons the Royals have averaged 97 losses. Only a fluky 16-3 start in 2003 amid cries of "We Believe!" among the faithful saved the boys in blue from losing 500 games since 2001. Given that kind of recent history heading into 2006, there are obviously way more than five questions but time, space, and the theme of this series fortunately don't allow us to delve any more deeply. So here it goes …
1. Old Pitcher or Poor Coaching Skills?
For most Royals fans, the question on the top of the list revolves squarely around 22-year-old Zack Greinke. After an excellent rookie season in 2004 that saw him post a 3.97 ERA and walk just 26 batters in 145 innings over 24 starts, Kansas City and most of the analytical community was primed for the second coming of Bret Saberhagen 20 years later.
What happened next was a nightmare.
In last year's five questions article Bradford Doolittle noted that new pitching coach Guy Hansen was a bit of a tinkerer.
"With Hansen, you have to like his penchant for doing drastic things. Nearly every pitcher on the Royals' staff, Hansen has altered their deliveries, drastically in some cases. Will it work? Who knows? But you have to like the idea of tinkering with something that didn't work in the first place".
In Greinke's case, the answer was a deafening "NO". It started in Spring Training, with Hansen trying to get Greinke to move over on the rubber. Greinke was not pleased and said publicly that he's never had trouble pitching before so he didn't see why he had to change.
Apparently, he acquiesced to the changes, and, after a decent start, saw his performance fall off the chart on the way to 233 hits in 183 innings and a 5.80 ERA. Only the presence of Jose Lima allowed Royals fans to actually look forward to his starts as the season progressed. The worst of it, however, was that his control and strikeout rate both suffered—something that a pitcher with his set of skills cannot afford.
The end result was that Hansen was fired after the season and replaced by Bob McClure. For his trouble, Hansen was named special assistant to GM Allard Baird.
I wrote on my blog before last season that as a 20-year-old Greinke possessed what I called "old pitcher skills". In short, this meant that his command of the strike zone and ability to change speeds were more indicative of a veteran pitcher forced to adapt to a declining set of skills and injuries than a phenom just out of high school. And while Greinke was successful, the fact that his fastball topped out at 94 mph with very little movement and that he had no true "out pitch" (no hard slider, sinker, riding fastball, 12-6 curve for example) meant that in order to remain successful he would either need to improve his command and deception or develop a devastating pitch.
The latter is tough at the major league level, even assuming good coaching, but the former may be tougher when you're already walking just 1.6 batters per nine and often making them look silly in the process. Simply put, a pitcher with the skills Greinke exhibited in 2004 walks a fine line, and doesn't have as high an upside as a pitcher with comparable results generated with a nasty slider and 98 mile per hour fastball.
Unfortunately, the tinkering appears to have led Greinke to get away from what he does best and the results were therefore in some sense predictable.
As an aside, Royals fans will no doubt recognize a similar pattern to the handling of Jeremy Affeldt, a young starter who does posses two devastating pitches, in a hard curve and mid to upper 90s fastball. Before the 2004 season Tony Pena worked against his skills by encouraging him to pitch to contact by throwing … yes … more change ups. The results were not good, and he was soon sent to the pen where he's been occasionally effective when healthy.
And now, of course, Greinke has left Surprise to return to Florida to consult with a sports psychologist, and Royals fans are left wondering whether they'll ever see this "can't miss" prospect perform as expected. And that leads us to the second question…
2. Which Allard Baird will we see in 2006?
Analysts watching the moves of Allard Baird the last couple years have developed sort of a love-hate relationship with the Royals General Manager.
Love: He can pick up Denny Bautista (in the Jason Grimsley trade), Justin Huber (in the trade for Jose Bautista with the Mets), Andy Sisco (Rule 5 draft from the Cubs), Chip Ambres (in the Tony Graffanino deal with the Red Sox), and Matt Diaz (minor league free agent) on the cheap. Huber will spend the season in Omaha working at first base and likely be the starting first baseman in 2007. Sisco was used effectively out of the pen in 67 games, recording 72 strikeouts in 75.1 innings. Ambres was used sparingly last season, but should be an adequate fourth outfielder. Bautista (pictured below in his Spring Training start on March 17, in which he was effective) has now seemingly recovered from a shoulder injury after being rushed to the majors in 2004, and still could turn out to be the best starter the Royals have.
Hate: At the same time, Baird treats his Triple-A affiliate in Omaha as some sort of leper colony. Instead of bringing up a replacement level player from AAA when in a pinch, he instead promotes 22-year-old J.P. Howell, who had logged only about 100 minor league innings, Leo Nunez from Single-A, and outfielder Shane Costa from Double-A in moves apparently designed to burn up service time and see how minor leaguers like getting overmatched by major leaguers. In hindsight, one could even argue that Greinke would have benefited from a full year at Triple-A. But what's odd about Baird's use of Omaha is that he then relegates players like Calvin Pickering in 2004, and Aaron Guiel and Matt Diaz in 2005 to Omaha, while conspiring with first Pena and now Buddy Bell to instead gives at-bats to a clearly overrated Ken Harvey in 2004, an aging Matt Stairs, and an overrated and overpaid Terrance Long in 2005. Meanwhile Guiel, after recovering from eye surgery, hits 35 home runs and Diaz hits .371 for the O-Royals. Oh, and Diaz was traded to the Braves. It's an enigma wrapped in a riddle.
Love: Baird seems to have a talent for making useful players out of marginal guys like Raul Ibanez and Emil Brown, the latter of whom, despite his defensive difficulties, turned in a most remarkable season given his past performance. For his trouble, Baird received two draft picks when the Mariners pulled the trigger too soon and signed Ibanez as a free agent after the 2004 season. Maybe it's just luck, but you can't argue with the results.
Hate: Baird signs Lima for 2005, when all indications, including the alignment of the planets, are that his 2004 season is a fluke heavily influenced by a dose of luck (.273 BABIP) and pitching in Dodger Stadium. Not only does Lima record a Major League full-season record (and not the good kind) for highest ERA in 30 or more starts (6.99), but inexplicably he's allowed to start 32 games, giving up 219 hits in 168.2 innings, thereby permitting him to "earn" his full $1.25 million incentive bonus. In general many of Baird's Major League free agent signings have been, shall we say, questionable … including Chuck Knoblauch, Michael Tucker, Juan Gonzalez, Benito Santiago, Albie Lopez, Scott Sullivan, and the list goes on.
For the Royals, the question should be, are they developing talent that will allow them to be competitive in the mid term?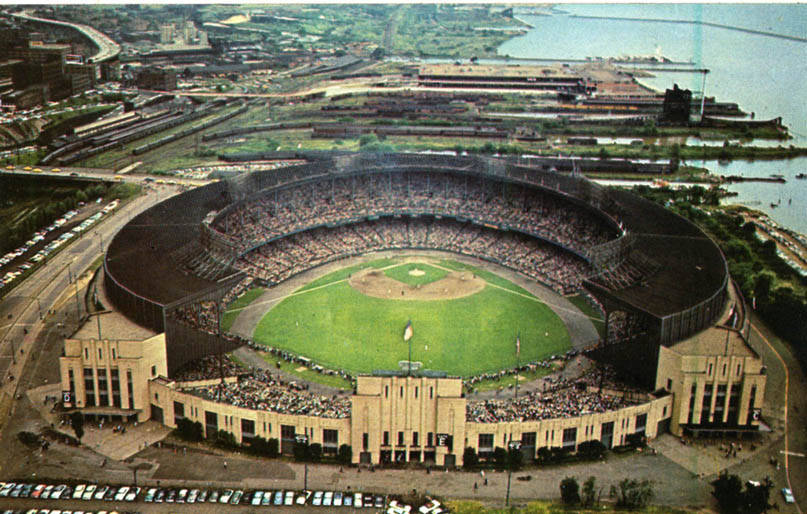 Clearly, the short term (1-3 years) is out, so rushing young players to the majors and allowing veterans to take at-bats from useful but not spectacular players like Diaz, who might actually be in a position to help when the team is ready to compete, are strategies that are clearly unproductive. A small market club has a small window in which to compete, and that window is governed by how long the club controls a productive player's salary. Arbitration and free agency then conspire to make him too expensive to afford. As a result, the strategy should be focused on developing a core of young players who mature in concert—easier said than done of course—but clearly the Royals approach hasn't even been in the ballpark.
But it's not all doom and gloom on the Plains.
Baird was able to select University of Nebraska third baseman Alex Gordon with the second overall pick in 2005, and all indications are that he already has the most plate discipline of anyone in the organization, and should be ready to help if not in 2006, then on opening day in 2007. What to do with the centerpiece of the Carlos Beltran trade, incumbent third baseman Mark Teahen, at that point is another question. Although Gordon played a little first base in the Arizona Fall League, and there was talk of working him out in the outfield, to date he's worked only at third base this spring.
The Royals will also get the number one pick this June and could select left-handed college pitcher Andrew Miller from North Carolina, who along with a recovered Greinke, Bautista, and Howell could form the core of a very solid rotation in the near future.
And of course Baird was able to select Billy Butler in the 2004 draft, a 20-year-old hitter (I'd list his position, but he's already been tried at third base and left field and found wanting) who tore up the California League to the tune of .348/.419/.636 and held his own in a short tryout in Wichita. Add to that 21-year-old center fielder Chris Lubanski, a speedy outfielder with power (28 home runs in Single-A) and you've got the makings of two impact hitters.
All of which adds up to the possibility of Gordon, Butler, and Huber being in Kansas City in 2007, to go along with David DeJesus, representing a solid foundation.
3. Did Anyone Bring a Glove?
Unfortunately, this question is also a continuing concern from last season.
In the excellent analysis done by our own Dave Studeman in The Hardball Times Baseball Annual 2006, he shows that the Royals defense rated last in the Majors, and gave up on the order of 68 runs more than would be expected, given the number of type of batted balls hit against them.
When you break it down by batted ball type it looks like this:

IF       0.02
OF     -14.89  
LD     -16.41
GB     -35.24
Bunt   -0.097
Total  -67.49

Outfielders typically account for a little more than half the line drives, and so you can roughly see that the outfield was responsible for around 22 of those runs, and the infield 46.
In total, that's about a 7 win direct impact, with a bigger ancillary cost, as pitchers are forced to throw more pitches.
So just how did the infielders manage to cost the team so dearly?
In The Fielding Bible, John Dewan breaks down the Royals infielders as follows, using his Plus/Minus system.

Name                    POS    Inn  Plus/Minus
Joe McEwing              1B    97.0          0
Justin Huber             1B   142.3         -5
Ken Harvey               1B    37.0         -2
Matt Stairs              1B   509.7         -6
Mike Sweeney             1B   419.3         -6
Tony Graffanino          1B   134.0          0


Andres Blanco            2B   184.0         -1
Joe McEwing              2B    76.0         -4
Ruben Gotay              2B   666.0        -11
Tony Graffanino          2B   163.3         -2*


Joe McEwing              3B   208.7          1
Mark Teahen              3B  1068.3        -30
Tony Graffanino          3B   134.1         -8


Angel Berroa             SS  1360.3        -26
Donnie Murphy            SS     2.0         -1
Joe McEwing              SS    24.0         -3

* Estimated based on innings played with the Red Sox and Royals
I'll spare you the math and simply note that from left to right around the infield, that's -37, -30, -18, and -19 for an aggregate of 104 balls that the Royals infield should have fielded but didn't. By the way, as Dewan notes in his essay "Overview of the Plus/Minus System" to convert the plus/minus value to runs you would divide the total by a little more than two, so 46 runs is probably a pretty good estimate.
I won't break down the outfield, but corner outfielders Brown, Diaz, Stairs, Long and Ambres combined for a Plus/Minus of -27.
So can we expect improvement?
Well, on the right side of the infield the free agent signings of Mark Grudzielanek and Doug Mientkiewicz should certainly help matters, as Grudzielanek was +20 in 2005 and Mientkiewicz +9. Together, they could engineer an approximately 30-run difference by relegating Ruben Gotay to Omaha and Mike Sweeney, who is as fragile as your grandmother's porcelain plates, to designated hitter.
The left side will still be problematic, as evidenced by another chart in The Fielding Bible, which shows that the Royals allowed 212 hits in the holes between shortstop and third base, whereas an average team allowed 167.
While Angel Berroa isn't going anywhere because of his four-year $11 million contract, which runs through 2009, Teahen could hasten his own departure from third if he doesn't improve defensively and Gordan lives up to expectations.
In the outfield, I wouldn't look for as much improvement, as Reggie Sanders is slightly below average in left field and Brown will still be patrolling (perhaps too a strong word?) right. DeJesus in center is slightly above average.
Manager Buddy Bell seems to understand the need, and had this to say recently on the subject:
"I'm not really into errors and all that stuff. For me, it's about range. Take away hits. Make the good plays. Turn the big double play. We're going to have to do that this year. I think defense is unbelievably important for us, more than it is for a lot of other teams. I think we will be a lot better."
4. Will the Young Guns Misfire?
As noted in an earlier question one of the major hopes for the Royals medium term future success is the development of their assortment of young arms.
Perhaps the most notable of those is 22-year-old Ambiorix Burgos, who was impressive in 63.1 innings of work last season, striking out 65 despite a strained shoulder. This spring he was hit with a line drive and is dealing with a sore right forearm, but certainly projects as the closer of the future—if not the present, since he'll start as the Royals closer due to a shoulder injury suffered by Mike MacDougal that will keep him out of action for the first month.
The other pieces to the puzzle include:
Sisco, who was slotted in the long relief role last season, could be given a chance to win a spot in the rotation with his mid-90s fastball and hard slider if one of the regular starters stumble.
Howell should spend a season in the minors refining the command of his four-pitch repertoire and his ability to change speeds.
Bautista will do his learning in Kansas City, but has had a solid spring in four starts thus far.
Although Guy Hansen misfired with Greinke, he apparently helped MacDougal with his mechanics. MacDougal credited Hansen with his solid 2005 season, which was highlighted by 21 saves in 25 chances, more than a strikeout per inning, and the Royals Pitcher of the Year Honors.
Runelvys Hernandez finally appears healthy after Tommy John surgery sidelined him for all of 2004. That said, in 2005 he recorded a 5.52 ERA (and an xFIP of 5.65), his walk rate went up, his strikeout rate has always been below average, and after his rookie season he has become a fly-ball pitcher where he was once a ground ball pitcher. Those are not encouraging trends and yet at 27 years old, the Royals are still considering him a mainstay of the rotation.
Zack Greinke. Enough said.
The upshot is that much rides on the success of these young guns.
5. Is This Any Way to Spend Money?
Probably the most oft-discussed topic this off-season regarding the Royals was their spending of $22 million, with the most prevalent reaction being consternation.
To recap, they signed or traded for:
Mark Grudzielanek – 1 year, $4 million with a club option for 2007
Doug Mientkiewicz – 1 year, $1.85 million and incentives
Scott Elarton – 2 years, $8 million
Mark Redman – Acquired in a trade with the Pirates for Jonah Bayliss, one year remaining on his contract, $4.5 million
Elmer Dessens – 2 years, $3.4 million
Joe Mays – 1 year, $1 million with $1 million in incentives
Reggie Sanders – 2 years, $10 million
Although one could certainly argue that saving their money in order to sign the top pick in 2006 and likely high first round pick in 2007, along with investing in their minor league and scouting departments might have been the more prudent decision, there may indeed be a partial method to the madness.
As mentioned previously the vowel-laden right side of the infield will help Royals pitchers, while simultaneously allowing Gotay and Huber to gain a much needed year of experience in Omaha. They alphabet boys also only have one year contracts, so they won't be a burden on the payroll heading into next off-season.
Along the same lines it would seem reasonable to sign one or two starters to one year contracts, in order to stabilize the rotation and take the pressure off of the youngsters Howell and Bautista, or if they were to discard Hernandez. However, it appears that Hernandez and Bautista will be in the rotation anyway, which makes it hard to understand why they spent the cash on the trio of Elarton, Redman, and Mays, none of whom are that much better than the much cheaper alternative they already have in hand in Mike Wood.
As it turns out with Greinke's absence and Redman's torn cartilage in his left knee that will sideline him for at least a month, Wood will compete with Affeldt for the final rotation slot.
And Sanders…well, who knows because the $5 million he'll be owed for 2007 make it unlikely that he'll be able to be dealt before the trade deadline.
The Answer?
I don't know that anyone really has the answer for what ails Kansas City. However, I do think that, if only because it's hard to lose 106 games, and there have been upgrades in left field and second base, the 2006 edition will be a bit more palatable than the 2004 and 2005 versions.
Disclaimer: No actual Royals were harmed in the writing of this article.