1. Will the Twins be able to replace Johan Santana?
No. Not this year, anyway.
As Opening Day starter and supposed innings eater, Livan Hernandez is in some sense Santana's replacement for 2008. It would be difficult to imagine a team making a larger downgrade than this at any one position.
Last year, Santana had an edge in xFIP over Livan 3.55 to 5.62, and most projection systems have Livan's ERA two to three runs higher than Santana's in 2008. Scouts aren't exactly enamored with Livan's low-80s gas, and the Twins are so confident in his ability to give them innings that they are withholding $2 million of his contract until he actually gives them those innings.
As someone with the potential to be an ace, Francisco Liriano is in some sense Santana's replacement for 2008. I think that's shady bookkeeping, since Liriano was going to be with the team regardless of whether Santana was traded, but let's consider this for a moment. Since he pitched zero innings in 2007, it would be a mistake for the Twins to let Liriano get very close to Santana's annual 220 innings pitched.
Most statistical projections have Santana with a low 3.00-ish ERA and Liriano with a 3.50-ish ERA, so there's some hope that when he is in the rotation, he will be very good. So far in spring training, though, Liriano has failed to impress. He's stayed healthy, but is having problems with his command and hasn't missed very many bats. It's still early, and recovery from Tommy John surgery is a long process, but I'll take the over on a 3.50 ERA for Liriano this year.
Boof Bonser, Scott Baker and Kevin Slowey should be able to provide the Twins with some quality innings this year, but the chances of any of them having a season as good as any one of Santana's last four is quite small.
There is a lot of disagreement as to how good Kevin Slowey will be. On one hand, many scouts see a pitcher without a dominant out pitch, but Slowey managed to rack up 342 strikeouts in 353.1 minor league innings while walking only 48 and presumably recorded those outs by throwing pitches. Along with Liriano, Slowey represents the Twins' best chance of replacing Santana in 2009 or 2010, but even that is not a very large chance.
2. Will the Twins be able to replace Torii Hunter in center field?
No. Not this year, anyway.
The Twins have quite a few options in center field, but none are especially appealing for 2008. Carlos Gomez has a very strong arm and game-changing speed. (One of the rules in the AP Stylebook is that the phrase "game-changing speed" is to be used whenever describing Carlos Gomez.) He's also 22 and his best OPS in a full season at any level is .773.
Given his size and aggressive approach at the plate, it's not out of the question that some day Gomez could be a high-power, low-OBP hitter in the mold of Torii Hunter, with good defense to boot. It's also possible, given his inability thus far to consistently get on base or hit for power, that he never puts it together and he becomes a footnote in baseball history.
Denard Span is another option in center field. His best OPS at any level is .746. Despite his uninspiring performance at the plate, he has been promoted rather aggressively, and most projection systems are optimistic that he could be a replacement level hitter as soon as this year. If he plays above average defense, he could be a cheap placeholder while Gomez polishes up his game in the minors.
Jason Pridie is the third candidate for the center field job. He also projects to be about a replacement level hitter this year. There's also some evidence that Pridie is the best fielder of the three main candidates. While it might make some sense to give Pridie the job, it seems the Twins are starting to view him as little more than a fourth outfielder.
Craig Monroe is the dark horse candidate, mentioned occasionally because he has run around in center field before, but it seems highly unlikely that Ron Gardenhire would be willing to sacrifice that much defense in center field on a regular basis. Should two of the top three candidates be shipped to Rochester, Monroe would figure to be the backup center fielder. Monroe had a hideous season in 2007, hitting .219/.268/.370. PrOPS suggests that he was a bit unlucky in '07, but he'll probably still hit worse than his rather uninspiring career averages this year, making him nothing more than a reasonable bench player.
3. Will Delmon Young be the middle-of-the-order force that the Twins expect him to be?
Probably not. But it's not completely inconceivable.
Once upon a time, Delmon Young was the first overall draft pick in the amateur draft, and no one doubts his talent. (One of the rules in the AP Stylebook is that the phrase "no one doubts his talent" is to be used whenever describing Delmon Young.) Delmon stormed through the minors, hitting .318/.362/.518 and graduating to the majors at age 20. Since then, he hasn't gotten on base a whole lot and has struggled to find his power stroke, hitting .293/.319/.419 with Tampa Bay and striking out nearly once every five trips to the plate.
With an extremely aggressive approach that had him swinging at the first pitch 52 percent of the time last year, compared to the league average of 28 percent, it seems unlikely that Delmon has studied Ted Williams' book on hitting. A rather astounding 89 percent of his strikes have been swinging strikes, compared to the league average of 73 percent. Aggressive seems a bit tame when describing Delmon's approach.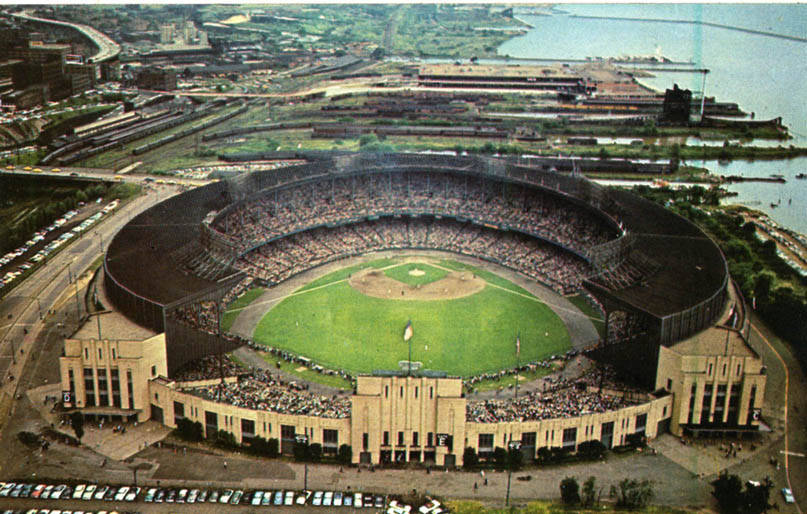 And, of course, once we start talking about unusually aggressive hitters, Vladimir Guerrero enters the discussion. For his career, Vlad has swung at the first pitch about 47 percent of the time, but he makes contact with pitches he swings at a league average 80 percent of the time. This would suggest that if Delmon is going to realize his undoubted talent, he's going to have to start making more contact. Whether he can do that within his hyper-aggressive approach remains to be seen, but it probably wouldn't hurt him to be more selective.
Set aside his approach for a moment, though. We have more than 1,500 minor league plate appearances that suggest Delmon Young is a great hitter, and we have 800 major league plate appearances that suggest Delmon Young might not be anything special. Yet he's managed to hit .293 and is just 22 years old. It's possible to envision a scenario where Delmon's power comes around and he sees a bump in his OBP as pitchers are more careful while pitching to him. Most projections see that as an unlikely scenario for 2008, but with such a good minor league track record in the recent past, it's tough to rule it out.
4. Who are those guys in the infield with Justin Morneau?
They are stopgaps. In deciding to deal Santana this offseason, the Twins effectively decided to gear up for 2010 and hope not to suck too badly in the interim. In an attempt to avoid recreating the Tigers' 2003 season, they brought in some warm bodies to fill out the infield.
Adam Everett is possibly the most valuable defensive player in all of baseball. Compared to last year's unit, though, Everett is unlikely to improve the Twins' defense very much, since Jason Bartlett was a pretty good defender in his own right. Bartlett was fairly error-prone, but depending on your fielding metric of choice, he was anywhere from around average to solidly above average. While Everett ought to be an upgrade over Bartlett defensively, he figures to be an offensive downgrade, making him overall about as valuable as Bartlett.
Mike Lamb has been roughly a league average hitter for his career, is an average-at-best defender and is on the wrong side of 30. He's a textbook stopgap for an organization that has little in the way of major-league ready talent at the corners. It would be difficult for him to do much worse than Nick Punto did in 2007, but he's also unlikely to be a difference-maker.
Brendan Harris and Punto figure to get most of the time at second base. Each is a significantly flawed player in a different way.
Harris' defense is awful by nearly all accounts—stats, scouts, you name it—but could approximate a league average hitter. Punto is a replacement level hitter at best, but is a slightly above average defender at second base. When you add it together, they come out to roughly the same overall value.
The Twins have been completely unwilling to say that either player has an edge, so they seem to have come to a similar conclusion. Gardenhire likely will deem second base a "mix and match" scenario where Harris gets the bulk of starts against left-handed pitching and Punto starts games with a young starter on the mound, with the remaining starts to be determined by coin toss.
5. With all of this turnover, are the Twins better than they were last year?
Yes and no.
By trading Santana, and letting Hunter and Carlos Silva leave via free agency, they've given themselves a good deal of long-term payroll flexibility. Keeping Santana and Hunter definitely would have helped in 2008, but also likely would have mired the Twins in a pattern of mediocrity in which they were unable to put the appropriate pieces around a solid core group of players.
By adding Gomez and Young to Joe Mauer, Morneau and Jason Kubel, the core of the Twins' offense is young and could reasonably be expected to improve over the next couple of years. The rotation is also pretty young and could reasonably be expected to improve over the next couple of years.
But in 2008? This team is almost certainly worse than it was last year. The Twins lost the best pitcher in baseball, their most valuable position player from 2007 and some valuable up-the-middle pieces in Matt Garza, Bartlett and Silva. Meanwhile, they have added only stopgaps and ultra-young prospects. A fourth-place finish in the AL Central is a reasonable expectation, with both last place and a .500 record equally attainable outcomes. There still will be reasons to watch the Twins this year—Mauer's batting average, Morneau's home run total, Everett's glove, Joe Nathan's domination, etc.—but the Twins took a step backward with the hope of taking two steps forward.