Since Barry Bonds left for free agency in 1992, the Pittsburgh Pirates have endured 13 consecutive losing seasons, the longest active streak in baseball. Even the Brewers look poised to have a run of good seasons after finishing with 81 wins last year; even the Royals managed to have a 2003 season that was kind of magical, in a pathetic, well-it's-the-Royals sort of way.
In the last 13 years, the Pirates have had three general managers, four managers (including the newly-hired Jim Tracy), and who knows how many hundreds of players. At some point, the blame for the constant losing has to go to the owners who, rather than trying to build something lasting, seem content to field teams that will win 75 games if everything breaks right for them. This year's team fits the mold perfectly.
1. Will the latest bunch of rent-a-veterans make a damn bit of difference?
Not bloody likely. In December, the Pirates acquired first baseman Sean Casey and the right to pay a big chunk of his contract in exchange for Dave Williams. Casey will be an upgrade over Daryle Ward and Brad Eldred, who manned first for the Bucs in 2005, but that hardly counts as an endorsement. Casey doesn't have the power you'd hope for in a first baseman, he hits into a billion double plays, and too much of his value is tied up in his batting average, which is likely to shrink as he moves further into his 30s.
Later that month, the Pirates signed reliever Roberto Hernandez, who was excellent in 2005 for the Mets but mediocre in four consecutive years before that. Hernandez is 41; the Pirates can't reasonably be expecting much from him this year as a pitcher. Instead, he'll essentially baby-sit closer-in-training Mike Gonzalez, passing on pearls of wisdom while ensuring Gonzalez doesn't eat his resin bag or doodle on the clubhouse walls. At $2.75 million, it's one heck of a babysitting job, particularly given that Gonzalez is toilet-trained and 27 years old.
Later that month, the Pirates signed third baseman Joe Randa for $4 million. Here's Randa in 2005 compared to in-house alternative Freddy Sanchez:
Randa: .276/.335/.452
Sanchez: .291/.336/.400
Add in the facts that Sanchez is a plus defender at third base and is eight years younger than Randa, and there's no particular reason to expect that Randa will be an improvement.
In January, the Bucs signed outfielder Jeromy Burnitz to a one-year, $6 million contract, plus an inevitable $700,000 buyout in 2007. Craig Wilson, who will lose his starting job as a result of the signing, is a dramatically better hitter than Burnitz and is probably only slightly worse than Burnitz on defense at this point. The Pirates are paying $6.7 million, well over 10% of their payroll, to actively make themselves worse.
For those of you keeping score at home, that's over $15 million for four players who are, as a group, unlikely to help the Pirates win baseball games.
2. Which Oliver Perez will show up?
Oliver Perez's fantastic 2004 was no fluke—he earned his 2.98 ERA by striking out 239 batters in 196 innings, and anyone who saw his mitt-popping heater and absurd breaking stuff that year knows that he didn't accumulate all those strikeouts by accident.
In 2005, though, just about everything went wrong. After the Pirates convinced him to skip winter ball in the Mexican Pacific League, Perez wasn't ready to pitch when he showed up in camp. Then he missed more time in spring training after he slept on his shoulder wrong. When he finally did pitch, he was a mess of control issues, lost velocity, bad mechanics, more shoulder problems, and self-inflicted wounds. In the end, he threw about half the innings he did in 2004, and his ERA was almost twice as high. According to Baseball Prospectus, there was a 57 run difference between Perez's 2004 and 2005 VORPs. Obviously, that's huge.
So will the 2004 Perez show up this year? The early evidence isn't encouraging. Pirates GM Dave Littlefield watched Perez pitch in Mexican winter ball and pronounced him back to normal, but Perez's numbers weren't good there. Then he pitched for Mexico in the World Baseball Classic and showed poor velocity, while walking three batters in one inning in his first appearance. If the Pirates are going to have any hope of having that dream .500 season in 2006, they have to figure out what's wrong with Perez.
3. How will the Bucs' other young starters fare?
With Kip Wells on the shelf to start the season, and with Mark Redman, Josh Fogg and Dave Williams banished to other bad teams, the Pirates could open the year without a member of the starting rotation older than 24. In addition to Perez, Zach Duke and Paul Maholm are assured of spots, and Ian Snell, Sean Burnett and Tom Gorzelanny are competing for the last two jobs. (Victor Santos and Ryan Vogelsong are in the mix, too.)
While Duke, Maholm, Snell, Burnett and Gorzelanny are all talented, it would be unrealistic to not expect rough patches. Neither Duke nor Maholm are as good as their ridiculous 2005 major league numbers. Snell has an excellent minor league pedigree and is a better prospect than most Pirates fans realize, but he has relied heavily on only two pitches throughout most of his minor league career. (Early reports that he showed up at camp with an improved changeup are promising, however.)
Burnett has never pitched very well in Class AAA or the majors and missed the entire 2005 season with arm problems. Gorzelanny has never pitched much above Class AA. The Pirates and their fans need to show patience with these youngsters, and expect to see Santos, Vogelsong and perhaps even Brandon Duckworth in the rotation at various points in the year. Given that the Pirates have no interest in giving Craig Wilson, their second-best hitter, a starting job, it might not be a horrible idea to trade him for an innings-eater.
4. Will Jim Tracy and his new coaching staff turn the Pirates around?
Personally, I don't think a managerial change is too likely to affect a team much except in extreme situations, but this might—might—be one of those. True, Jim Tracy was last seen in Los Angeles, feuding with the Dodgers' front office and doing inexplicable things like playing Jason Phillips instead of Hee Seop Choi and giving Yhency Brazoban high-leverage innings down the stretch.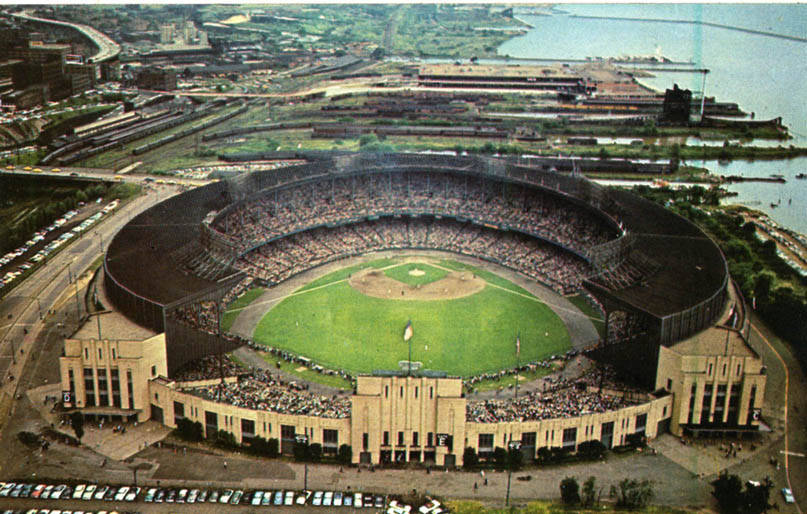 And true, the Pittsburgh media's response to Tracy's arrival has been to popularize the term "Tracyball," which seems to involve situational hitting, avoiding offensive strikeouts, having a bunch of relievers with weird arm angles, and all but shouting "Nyah nyah nyah nyah nyah" and sticking one's fingers in one's ears whenever someone starts talking about the Pirates' real problems.
But there's reason to hope that Tracy really will be an improvement, partly because he has identified plate discipline as a problem for the Pirates, and partly because has proven that he's very good at managing platoons and bench players when he wants to be, but mostly because it seems that Lloyd McClendon and his staff were really that bad.
A few months after McClendon was fired in September, four Pirates pitchers all took to the press to criticize McClendon and his staff for creating a negative environment in the clubhouse and for failing to reach them. Then in minicamp, Tracy got glowing reviews for basic things like stopping drills to give instructions, running a tight schedule, and communicating with his coaches—none of which McClendon had been doing very much, apparently. Maybe having a halfway competent manager will help the Pirates.
5. Will this ownership group ever even try to put a good team on the field?
Unless Kevin McClatchy or Ogden Nutting has some sort of life-changing experience, no. The much-ballyhooed payroll increase the Pirates promised after the 2005 season was, it turns out, mostly cosmetic; the long-term deals for Jack Wilson the wonderful Jason Bay don't really kick in until 2007, and none of the players the Pirates acquired in the 2005-2006 offseason are likely to be in Pittsburgh in 2007. (Besides, Bay's contract only takes him through his arbitration years, and the Wilson contract is a bad, PR-motivated idea anyway.)
It's not always a terrible idea for a bad team to sign some veterans to one-year contracts, especially when those veterans won't block anyone too important and the All Star Game is coming to town. The real problem with the signings of Casey, Hernandez, Randa and Burnitz—besides those players not actually being likely to help at all—is that those players are merely more expensive versions of the sorts of veterans the Pirates trot out every season. Casey is just this year's Randall Simon, Hernandez is its Jose Mesa, Randa its Chris Stynes, and Burnitz its Raul Mondesi. Admittedly, the newer versions are better, but they're just as likely to be gone and/or toast by November.
Meanwhile, other, more important aspects of the Pirates organization are an under-funded mess. Until the Pittsburgh Post-Gazette blew the whistle, the Pirates went without advance scouting for three seasons. (Kent Tekulve will do the job this year.) The farm system hasn't produced a real international prospect in years. Littlefield's four drafts have been borderline-disastrous: he has largely avoided high-upside but potentially expensive late-round draftees and has failed to acquire much talent after the first couple rounds of any draft.
In 2005, the Pirates picked the promising Andrew McCutchen in the first round, then grabbed college players, many of them marginal talents, in the next twelve rounds. The Pirates may have drafted this way not in order to improve their big-league team, but so that their struggling affiliates in the low minors would have good records in the coming years. Winning records, after all, suggest to the casual fan that help is on the way.
If that sounds unbelievably cynical, well, that's the point, really. Pirates fans have earned their cynicism. In Pittsburgh, the illusion of competitiveness, rather than actual competitiveness, is of paramount importance, which is why the Pirates bring in veterans every year in the first place. The Pirates' management knows full well that Sean Casey is not going to lead the Pirates to their first playoff berth in over a decade. Instead, he's on the team so that a casual fan can say, "Hey, that guy is from Pittsburgh! And he smiles a lot!"
Meanwhile, long-term plans, if there ever were any, go neglected; the ballpark stays beautiful; the payroll stays low; and the revenue-sharing profits keep on rolling in. The Pirates seem to be a boon for their owners. For their fans, not so much.