There's a buzz in the air in DC (besides the occasional Presidential helicopter flight). As thousands of workers idle in traffic in the morning, they can see the Nationals' new park, sitting sleekly in what was not too long ago a slum full of warehouses and bathhouses.
Oh, the team might not be any good, but last year's effort—when so many were throwing around the "historically bad" prediction—gives us reason to hope, the one true emotion that unites baseball fans each spring.
There's a lot of potential for improvement on this team. And there are plenty of reasons why it could all spiral into oblivion. No matter. MLB has given us our bread and circuses, and we'll be eating strangely shaped pretzels in a shiny new stadium, freed from a dirty, concrete donut.
1. Who's on first?
The Nationals came to spring training with a few open positional battles.
At first base, it has been a battle between the mammoth Dmitri Young, coming off a deserving All-Star season, and Nick Johnson, the team's oft-injured on-base machine. How do you bench the All-Star who reformed himself and to whom you just awarded a two-year contract extension? At the same time, how do you bench a would-be All-Star just because he got unlucky with an injury? Both players view themselves as starters, and as is usually the case, injuries have made the decision a bit easier.
But in this case, surprisingly, it's not Johnson, but Young who suffered. Johnson showed early on that his broken femur was fully healed by running, fielding, hitting and even sliding as if there were nothing wrong. Young, meanwhile, sat on the sidelines, having ballooned to 300 pounds in the offseason—a complication, he says, from his diabetes medication. Unsurprisingly, he strained a rib (make your own BBQ sauce joke) and missed the bulk of spring.
Johnson may have won the battle, but Young isn't going away, unless someone wants to trade for an out-of-shape designated hitter coming off a career year and with $10 million left on the contract. Manny Acta has a challenge ahead of him, trying to keep them both happy.
2. What's on second?
At second, Felipe Lopez should play every day. He slogged through last season, blaming his terrible performance on vague notions of off-field problems. He's become a bit of a whipping boy amongst the team's fans and leadership. They spent most of the offseason reminding him that they owed him nothing, going so far as to tell one of the beat writers to take him off his projected starting lineup. They even took him all the way through arbitration over just a $300,000 difference. (He lost.)
He's had a so-so spring, which has opened the door for last year's bargain, Ronnie Belliard. When he's not dancing on the field, Belliard is a perfectly average second baseman, someone capable of playing the position without hurting the team (nor improving it much).
Belliard has had the better spring, but there's been some talk that they'd lose Lopez mentally if they didn't start him. Lopez has the higher upside and more potential value, but if his head isn't in the game, none of that matters. It's yet another case where Manny Acta has to manage the personalities more than the game.
After I wrote this, I discovered one of those random li'l facts that sometimes get in the way of a good theory: Felipe Lopez hasn't played second base all spring.
Very few of the spring training games have been on TV (three, so far, I think), and radio coverage has been highly sporadic. BLOGS! don't quite rule the world yet, and we've been relying on the beat writers as our eyes and ears. Yet, as far as I've seen, not one of the writers has seen fit to mention that little tidbit, this despite the status of Lopez being one of the biggest questions of spring. I know that they might know things about the way the team is thinking that they can't necessarily report, but for none of them to mention this even once? I don't quite get it. Reading between the lines, they all seem to be pushing the Lopez at second base thing, so come opening night, it wouldn't shock me to see him at second, but you'd think Acta would get him at least one game in there before then!
3. Brother, can you spare an arm?
Yet again, the Nats enter a season with a starting rotation that would make Johnny Sain pray for a hurricane. In reality, it's a rotation with a lot of upside, but one with the dreaded "if"—"if" they can stay healthy.
John Patterson is the nominal ace—as he was last year when he racked up a 7.47 jumbo jet ERA. He missed most of the season with a nerve problem in his right arm, which eluded multiple diagnoses and led him to Canada for experimental treatment. Whether it's worked or not remains to be seen. He's been so-so in spring, and the team has complained about the quality of his fastball, the speed of which is down from the past; though given the paltry 70 innings he's tossed in the last two seasons, it's not unreasonable. He's thrown his curve more than the team would like, but that itself is a good thing. He wouldn't be throwing the curve if his elbow was still barking. If he can continue to build arm strength, he could get closer to the near-ace level he established in 2005. Or he could fall apart again.
Watching Shawn Hill go through his litany of arm troubles is maddening. When he's been healthy, his power sinker gets driven into the ground. As good as it is, for it to succeed, he relies on a pretty good change-up and a nice short, sharp curve. He had Tommy John surgery a few years back, and has battled constant arm pain since. He missed a good chunk of time last year after jamming his non-throwing shoulder into third base. That injury took a few starts away, and when he pitched through it, his altered delivery hurt the elbow/forearm on his throwing arm. There was hope that offseason surgery would fix the problem, but he's been on a limited throwing program throughout the spring—though he's back on track now—and given his injury history, I'm not sure how much the Nats can count on him.
The two of them, when healthy, are a decent one-two combo (it is the National League, after all). Throw in Jason Bergmann, who battled his own elbow problems after coming up with a new grip on his breaking pitches which utterly baffled the Braves, and the Nats have a pretty good one-two-three of "if only"-type pitchers.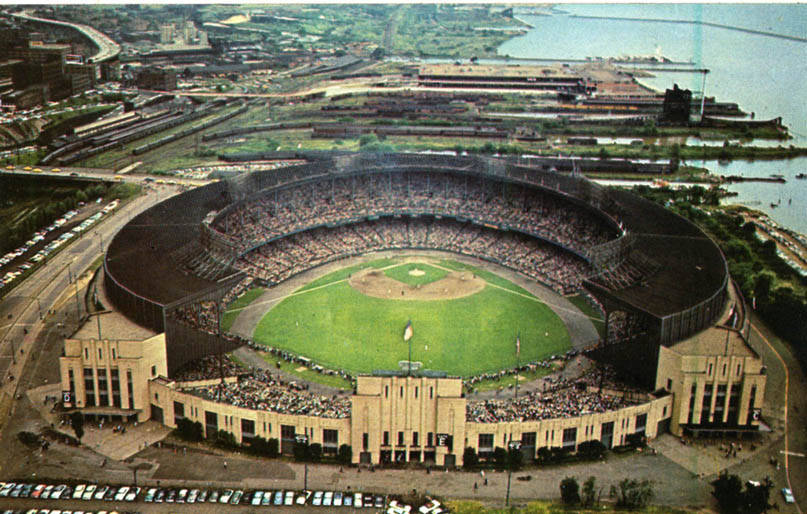 If they get 450 innings out of those three guys, they're pretty darn close to .500.
But they can just as easily get 45 innings out of 'em and overpower the stench of the Anacostia with 100 losses.
When (not if) injury breaks, the Nats have some depth without having to run into the Bacsik/Simontacchi-quality stiffs. They've got some fourth-starter-type prospects—including Matt Chico, John Lannan, Tyler Clippard and Garret Mock—who are ready, willing, and able to give up six runs over three-and-a-third to the Mets.
4. Do you have any duct tape for Saul Rivera's arm?
The Nationals surprised last season because their pitching was better than expected. But looking at their 10th-place finish in ERA doesn't tell the whole story. The Nationals pitching succeeded because Manny Acta turned the game over to the bullpen with a frequency that'd make Tony La Russa shake his head with disgust.
It worked for the Nats last year, but along the way, a few of the guys, namely Jon Rauch and Saul Rivera, picked up heavy (by today's standards) workloads. Rauch led the NL in games after finishing second the year before. He was fourth in the NL in relief innings in '07 and third in '06. He led the NL in relief pitches in '06 and was fifth last year. His brother in sore arms, Saul Rivera had a punishing workload (second in games, second in innings), made all the more remarkable when you realize he spent the first few weeks of the season cheering on the Buckeyes in Columbus.
Now none has shown any indications that he's slowing down, but you've gotta wonder at what might be.
One needs only look to Luis Ayala (career 2.82 ERA) for an example. He was on pace for his second straight year of 80 games and 90 IP in 2005 when Tommy John came a-knockin'. Even Chad Cordero (who's logged a more normal workload over the last four years) has shown signs of wearing down a few of those years, missing time in one and pitching poorly in another.
Now, with Jesus Colome and Chris Schroder waiting in the wings and with the spring-time emergence (oh, please let it be for real!) of Joel Hanrahan, the Nats have cover for injury or fatigue. But given the shakiness of the starting pitching, it's clear that they're going to need every single one of them, as they did last season.
5. How's the new park looking?
The one thing the team undoubtedly has going for it is the opening of brand new Nationals Park (corporate name TBD). It's a welcome relief from ancient RFK, which was old, dirty, decrepit, dirty, dirty and old. RFK had some great seats, but that was about the only thing going for it. The new park has all the luxuries that we've come to demand for our fatcat overlords, allowing us peons to live through their experiences.
Besides being clean and not old, the biggest difference with the park is going to be the dimensions. RFK was a giant canyon of a ballpark that ate fly balls for lunch. Its rounded symmetrical shape killed anything to center or the gaps (which were mismarked and more like 390′). The new stadium has much more favorable dimensions.
Nate Silver took a crack at figuring out how the park will play, calling it a slight pitcher's park, which seems reasonable given the dimensions. Even that, though, is a far cry from RFK. The batters will be happy. Chad Cordero won't.
One thing to watch, though, is how the winds play. DC is prone to the wind tunnel effect, and with the stadium being right near the water, and with a mostly open design, if the winds are blowing off the water, it could jet out through the outfield and into the concrete canyons beyond. At RFK, the swirling winds coming off the face of the upper deck seats often knocked the ball down. Here, the wind could rocket the ball up and out of the park.
I'll be interested to see the economic impact of the park. We've all seen the countless studies that have suggested that ballparks aren't the economic engines their supporters typically claim. That's the case because of the substitution effect. Basically, I've got a finite amount of entertainment money, and every dollar I spend at the ballpark is a dollar I'm not spending drinking myself into oblivion in the city's bars.
But DC is a bit of an interesting case.
The Nats draw a decent amount of support from people outside the city, people who live in the Virginia and Maryland suburbs. It's entirely possible (likely I'd go as far to say) that the substitution effect doesn't really apply. While some people certainly would spend their ballpark money in Dupont Circle or Adams Morgan, there are a great many others (like me!) who hardly spend anything in the city, keeping our purchases to our home states. So the dollar I spend at Nationals Park is new money for DC.
Now that's not going to justify all $600 million of the park, but economists can't just wave off its effects by pointing to these other studies. And these same economists are going to have to account for the radical transformation of that neighborhood—all documented here—some of which, too, comes at the expense of Maryland and Virginia to the great gain of the District.