With most major transactions likely complete, it's as good a time as any to take a look at some of the best moves of the 2010-2011 offseason. In no particular order:
1) Boston Red Sox acquire Adrian Gonzalez from San Diego Padres for right-handed pitcher Casey Kelly, 1B Anthony Rizzo, center fielder Reymond Fuentes, and center fielder-second baseman Eric Patterson
The Red Sox have a system in place that is very similar to that of their archrival New York Yankees; they must, at the very least, reach the playoffs every year. Boston has done a pretty good job of doing that recently, playing October baseball in six of the last eight seasons. The Red Sox have so much money going into their product that a lack of success, over any extended period, will likely have ugly consequences.
Contrary to what some may believe, Red Sox fans won't show up just because there's a baseball game at Fenway Park. The recent wave of sell-out crowds is a product of the on-field success (with some good marketing built in). In the 1990s, when the Red Sox were far less competitive, averaging 30,000 fans a game was a good year. In the late '70s and early '80s, when they missed the playoffs for 10 consecutive years, average game attendance was in the low-to-mid 20,000s.
All of this is a longer way of saying Boston needs to make a splash here and there, because it needs to put a team on the field that is going to win 95-plus games every season in one of baseball's toughest divisions. The Red Sox gave up a lot for the rights to Adrian Gonzalez (who is under contract only for the 2011 season, at $6.3 million, though he likely will be extended), including a potential ace in Kelly, a potential starter in Rizzo, and a center fielder who could develop into an everyday player.
That's a lot of potential surplus value heading to San Diego (which you could also declare a winner in this deal), but when you think about Boston's aforementioned success-cycle (win-win-win), the deal still makes a lot of sense. Kelly, Rizzo and Fuentes might help down the road, but Gonzalez will help right now. The Red Sox, at least in their current form, are always in win-now mode.
They've done a great job building a farm system that has produced the likes of Kevin Youkilis, Jon Lester and Dustin Pedroia. But they've also cashed in those chips at opportune times, like when they dealt Hanley Ramirez and Anibal Sanchez to the Marlins for Josh Beckett (who helped them to a World Series title one year later). Red Sox fans will likely have no problem if one (or even two) of the trio sent to San Diego develops into a star in a few years, if Adrian Gonzalez helps bring Boston another World Series title or two.
On the field, the Gonzalez acquisition shifts Kevin Youkilis back to third base to replace the departed Adrian Beltre. Defensively, they take a hit, as Beltre is still one of the best around, and Youkilis hasn't been a full-time third baseman in six years, but the smooth-fielding Gonzalez should cut into some of that at first. Offensively, it's a nice improvement, as Beltre should regress quite a bit from his performance last season and, regardless, Gonzalez is a superior bat.
With the addition of Carl Crawford and Bobby Jenks along with A-Gone (and better fortune with health), the Red Sox are poised to get back to the postseason and again be a force in the American League.
2) Chicago White Sox sign Adam Dunn to four-year, $56 million deal
In an off-season where the dollars are flying (Jayson Werth: seven years/$126 million, Crawford: seven years/$142 million, for example), the White Sox signed Dunn to a favorable (at least in this free-agent market) deal. While Dunn isn't as valuable as either Werth or Crawford, when you compare their respective contracts, Dunn looks a lot more appealing.
The 31-year-old first basemen/outfielder (who will fit nicely as a designated hitter in the American League) has slugged at least 38 homers in each of the past seven years. He strikes out a ton and generally hits around .250, but thanks to high walk totals and his prodigious power, Dunn's offensive value is very good. Defensively, Dunn has lost a good bit of value in the National League, as they make you play the field over there and that is not his strong suit.
In Chicago, Dunn will be playing in a home park perfectly suited to his flyball-heavy, power-hitting offensive game. According to Patriot's park factors, Chicago's U.S. Cellular Field (Park Factor=1.04) is the fourth-best hitter's park in the majors, and the most favorable home run park (1.13) in the league. Dunn's previous home park in Washington was pretty neutral all-around, though both Arizona and Cincinnati sported very hitter-friendly ballparks. It wouldn't be surprising to see his home run total pop back over 40 and his doubles (a career-high 36 last season) fall back into the 20s.
With Mark Kotsay logging most of Chicago's plate appearances at DH last season, the White Sox got little offensive production from the position, hitting just .247/.332/.396 combined at DH. Dunn should improve the White Sox greatly at the position, if that's where he ends up spending most of his time.
As mentioned with the Gonzalez analysis above, all the these moves must be evaluated in context of the team's specific situation. The White Sox won 88 games last year, finishing six games behind the Minnesota Twins and an AL Central crown. They are right on the cusp of a playoff berth, further justifying the decision to spend $14 million a year on Adam Dunn, who could be the addition that helps vault them back into the postseason.
3) San Diego Padres sign Orlando Hudson to a two-year, $11.5 million deal (plus $8 million mutual option)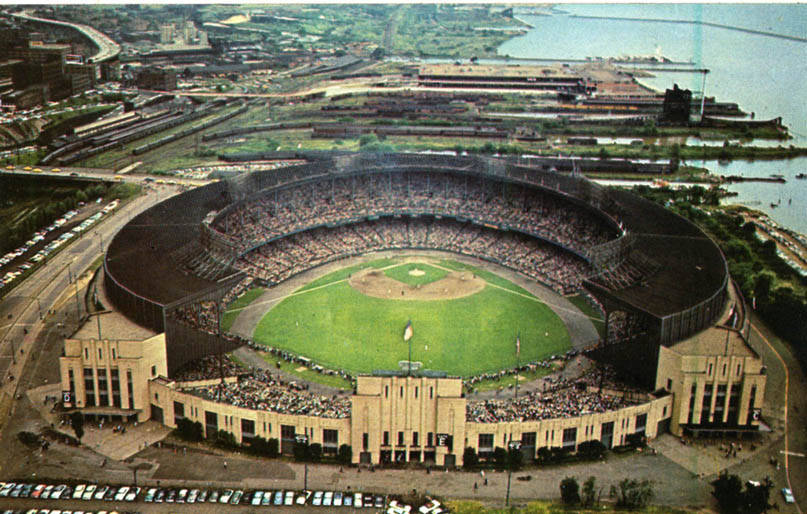 We looked at the Padres' strange offseason a couple of weeks ago, and you could choose any number of moves here, including the Gonzalez haul, the trade for Cameron Maybin, and the Aaron Harang signing.
Hudson has spent the last three seasons bouncing around from the Diamondbacks to the Dodgers to the Twins. He's back in the National League West after Jed Hoyer and the Padres signed him to a two-year contract. Hudson's coming off one of his worst offensive seasons, hitting .268/.338/.372. Still, the 33-year-old wanderer has been a rock-solid performer at second throughout his career, putting up a career .280/.346/.424 line.
Our own THT Forecasts like Hudson quite a bit (particularly his defense, over which there's some difference of opinion), pegging him as a 1.9 and 1.8 WAR player in each of the next two seasons, respectively. Assuming $5 million per win on the free-agent market, we can break it down:
| | | | |
| --- | --- | --- | --- |
| Year | WAR | $/Win | Est. Salary |
| 2011 | 1.9 | $5 | $9.5 |
| 2012 | 1.8 | $5.3 | $9.5 |
| Total | 3.7 | – | $19M |
Using that simple evaluation, Hudson's being underpaid by something like $7.5 million over the next two seasons.
It's interesting that the Padres almost always seem to sign players to what appear to be below-market deals, perhaps because that's all they really can do when venturing out on the free-agent market. If they know they can't sign a player to a team-favorable deal, they likely pass. Hoyer and his predecessor, Kevin Towers, have seemingly done an excellent job scouring the market for bargains, guys who will come to San Diego at a discount for any number of potential reasons (the pitcher-friendly ballpark, the nice weather, etc.).
4) Kansas City Royals acquire shortstop Alcides Escobar, outfielder Lorenzo Cain and right-handed pitchers Jeremy Jeffress and Jake Odorizzi from Milwaukee Brewers for right-hander Zack Greinke (and Yuniesky Betancourt)
Like the Adrian Gonzalez trade, you could like this deal from either side, but I particularly like the haul the Royals received for Greinke.
First, Greinke. He's a great pitcher and a guy who comes with an equally great story, overcoming personal issues on his road to success. Greinke possesses a number of attributes that you'd want in a pitcher. He keeps the ball in the park, doesn't walk many batters, and has posted solid strikeout rates throughout his career. Further, he's durable, having thrown at least 200 innings for three straight seasons, and he's going to be only 27 years old.
Over the last three years, Greinke's had one tremendous campaign (2009) where he posted a 2.16 ERA in 229 innings (9.0 rWAR, 9.4 fWAR). He surrounded that with two very solid, though not spectacular, seasons. Last year he posted a 4.17 ERA in 220 innings, along with a 7.4 strikeout-per-nine rate, a drop-off of two from his stellar 2009. In 2008, he threw 202 innings with a 3.47 ERA. Using the same model outlined above, here's a look at Greinke's projected worth over the next two seasons, the final two of his current contract:
| | | | |
| --- | --- | --- | --- |
| Year | WAR | $/Win | Est. Salary |
| 2011 | 5.1 | $5 | $25.5 |
| 2012 | 4.9 | $5.3 | $26 |
| Total | 10 | – | $51.5 |
Greinke will be paid $13.5 million in each of the next two seasons, making his surplus value $24.5 million. The Brewers picked up a very nice arm here, and they should be competitive in the NL Central for the near future. However, they did give up quite a bit for the rights to the ace right hander.
It generally says a lot about a guy when he gets to start at shortstop at age 23, and perhaps even more when the team sticks with him for 552 plate appearances of .614 OPS. The highly regarded Escobar came into his own in 2008 and 2009 in the minors, backing a .328/.363/.434 line at Double-A with a .298/.353/.409 performance at Triple-A as a 22-year-old top prospect.
Escobar was rated as the 19th-best prospect in baseball prior to the 2009 season and the 12th-best before the 2010 season by Baseball America. He's excellent defensively and has all of the tools—range, arm strength, reaction time—to become an above-average major league shortstop. Offensively, there are more questions, as he struggled mightily last season and has a spotty minor league record. Still, the Royals have acquired an everyday regular here and a potential star, if things break right.
Cain is an athletic center fielder who projects as an everyday player. He hit .306/.348/.415 in 158 plate appearances last season, his major league debut with the Brewers. In the minors, Cain put up a career .291/.366/.416 line. If he develops more offensively and shows the defensive chops to handle center, Cain could be a starter in Kansas City.
Odorizzi is a 20-year-old right hander who was solid last season in Single-A, striking out 135 while walking 40 in 120 innings (3.43 ERA). Odorizzi was rated as a B+ prospect by John Sickels. Jeffress is a 22-year-old righty who put up a 10.6 strikeout rate in the minors, along with 5.5 walks per nine. Sickels also rated Jeffress as a B+ prospect.
So, did the Royals get $25 million in potential surplus value from the Brewers? B+ prospects are worth somewhere around $7.3 million on average, so that's about $15 million right there. Escobar, by himself, could project to upwards of $20 million, though expectations must be dampened a little after last season. Cain also has a chance to provide positive value.
Overall, the Royals traded a great pitcher who had a terrific career as a Royal. They cashed him in for four promising pieces who may help the organization well into the future. With Greinke almost guaranteed to leave for free agency in 2013, the Royals needed to decide on his future. They could have waited a year, as the Padres did with Adrian Gonzalez, but decided to make the move now. Adding four chips to an already very solid farm system in Kansas City only strengthens their chances to finally build a winner.
5) St. Louis Cardinals sign outfielder Lance Berkman to a one year, $8 million deal
After struggling last season with the Houston Astros and New York Yankees (.248/.368/.413), Berkman signed the standard one-year, let-me-reestablish-myself deal, and the St. Louis Cardinals are better for it. Berkman will play either right or left field, depending on whether the Cardinals decide to move Matt Holliday to right. Manager Tony La Russa recently said he'll most likely keep Holliday comfortable in left.
Berkman has been on a gradual decline for years now, and that's something you'd expect from a big, mid-30s outfielder. That said, last year was his first truly down year with the bat, and he's a very good bet to bounce back and at least produce something closer to the .280/.400/.520 line you're accustomed to seeing from him. If the Cardinals get anywhere near that, this will be a sweet deal for them.
Our THT Forecasts pegs Berkman at .271/.382/.466 with adequate outfield defense, good for 3.6 WAR. If you assume $5 million for a win, that's something like $18 million on the open market, and the Cards will pay Berkman just $8 million next season. Considering that teams generally pay less $/WAR on one-year deals, it might not quite be a true $10 million bargain. Still, it appears to be a nice, under-market deal.
The Cardinals won 86 games last season, finishing five games behind the Cincinnati Reds and missing out on the playoffs for the third time in four years. With the Reds poised to make another run and the Brewers looking dangerous, Berkman could be an acquisition that helps push St. Louis back into the playoffs, making this move that much better.