The Atlanta Braves made a splash this offseason by loading their rebuilding rotation with two ancient aces, 43-year-old Bartolo Colon and 42-year-old R.A. Dickey. They are the only starting pitchers in the major leagues over 40, but six other quadragenarians are under contract to play this year, and three other such free agents are seeking work.
So I started to wonder how over-40 players have performed in recent years, to see if it was any guide to what we might see in 2017. I looked at the past 30 years' worth of players who were in their age-40 season and older. To be clear, a player's age in a particular season is recorded as their age on midnight on June 30. Hence, because Bartolo Colon's birthday is on May 24, this will be his age-44 season. Players get credit for playing the first three months of the year at age 39, so long as they turn 40 by June 30.
Judging by the recent past, it wouldn't be surprising if a couple more 40-plus players find jobs this year: Over the past 30 years, an average of 12 players over the age of 40 have seen game action every season.
(Some of that is skewed by the steroid era; from 2003 to 2013, there were an average of 16 players over 40 each year. From 1987 to 2002, the average was 9.6 players; from 2014-2016, it was 7.3. But it wasn't just 'roids; the average from 1987-1996, 9.4 players a year, was almost the same as the average from 1997-2002, 10 players a year.)
Most years, pitchers make up the bulk of the over-40 crowd. The rest tend to be DH-types — corner outfielders, first basemen — and catchers, though every so often someone like Omar Vizquel manages to hang on far longer than anyone might have expected.
Strikingly, though, the presence of the DH appears hardly at all to have affected the relative numbers of older players in each league. In the past 30 years, 164 players over 40 played a year in the American League, 166 played a year in the NL, and 24 played part of the year in both leagues. When I used 100 plate appearance thresholds for position players, we're left with 56 in the AL and 51 in the NL; among pitchers with at least 50 innings pitched, exactly 63 were in the AL and 63 in the NL.
Other than Colon and Dickey, the other players who will be over 40 in 2017 are outfielders Ichiro Suzuki (43) and Carlos Beltran (40) and relievers Koji Uehara (42), Jason Grilli (40), Fernando Rodney (40) and, finally, Joe Nathan (42), hoping to complete a comeback to the majors after throwing total of 6.2 innings in the past two years.
Outfielder Reed Johnson (40) and reliever Joe Beimel (40) are hoping to make even more difficult comebacks, after not playing in the majors at all in 2016; both are free agents. A.J. Pierzynski (40) was until this week, though he is now slated to join FOX's broadcast team full-time this season.
What Oldsters Did in 2016
In 2016, Uehara, Suzuki and Dickey were passably above replacement level. Suzuki collected 365 plate appearances for the Marlins, starting 62 games, frequently appearing as a late-inning defensive replacement or pinch-hitter, and enjoying his best season in four years. (He had the second-most pinch hits in baseball.) Uehara was a good enough setup man for the Red Sox, and though a spike in his home run rate raised his ERA a full run above where it had been the previous year he still collected 18 holds and seven saves while blowing only two opportunities.
Dickey saw his home run rate and his ERA spike as well, and lost his spot in the rotation with a few weeks left to go in the season. But before that, he twirled 169.2 innings of slightly below-average ball (104 ERA-), dependably taking the ball every fifth day and posting his seventh straight season of at least 26 starts and at least 169 innings pitched. He's managed that every year since his emergence with the Mets in 2010 as an effective knuckleballer. He was a modestly effective, innings-eating, fifth starter.
But only Beltran and Colon were more than just decent role players. They were fine starters. Colon did what he's done every year since 2011: he threw hardly anything but high-80s fastballs in the strike zone, basically didn't walk anybody, and had the third-highest WAR on the vaunted Mets pitching staff, as Steven Matz and Matt Harvey battled injuries. He made 33 starts, and he had the fifth-lowest K/9 in baseball along with the third-lowest BB/9.
Beltran bashed so many homers in the first four months of the season — 22, more than he'd hit in either of the previous two seasons — that he became a midseason trade candidate: The Rangers traded three prospects for him, including Dillon Tate, whom they had taken fourth overall in the 2015 draft. But that trade had a bit less than met the eye: the trade was consummated the day after the trade deadline, and Corinne Landrey called it "underwhelming for New York," noting that Tate's "stock has been steadily dropping since the start of his professional career."
Of course, it made sense that that's all it took to acquire Beltran: after all, he was a 39-year-old two-month rental (he'll turn 40 on April 24). Upon his arrival in Texas, his home-run-to-fly-ball rate dipped a bit and he hit just seven homers in 206 plate appearances, after collecting his previous 22 homers in just 387 plate appearances. Still, he proved in his 19th year in the Show that he could still swing a serious stick.
2017 Projections
So what's likely to happen in 2017? Here are what some of the projections suggest. (All numbers are taken from FanGraphs. Where possible, I used FanGraphs Depth Chart projections, which "are a combination of ZiPS and Steamer projections with playing time allocated by" FanGraphs staff, except for Johnson, who didn't get added to the depth charts because no one has signed him.)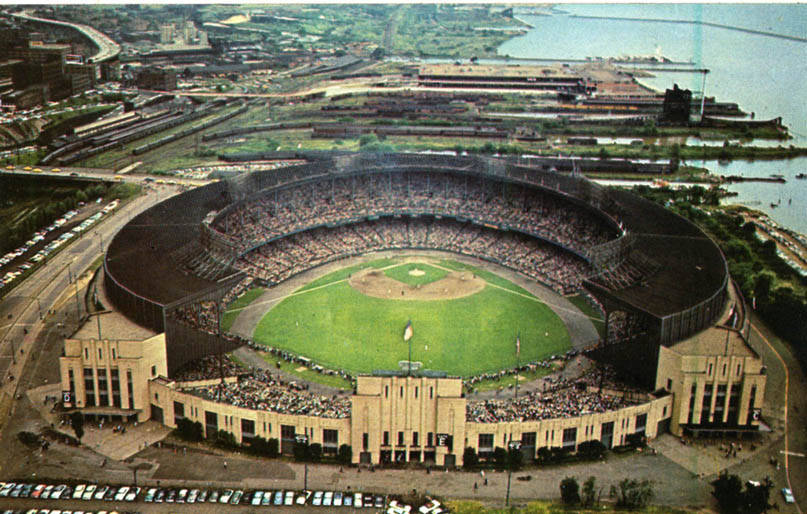 2017 Projections, 40+ Players
Basically, the best old players from 2016 are expected to be the best old players in 2017. Interestingly, despite their age, Uehara and Dickey are actually expected to have something of a bounce-back year. So is Jason Grilli, who wasn't very good last year, but was much better in 2015, and looks to be something like a league-average seventh-inning guy. Everyone else is expected to be just very slightly worse in 2017 than they were in 2016, which makes sense.
Fernando Rodney is a somewhat interesting case. He was terrible in 2015, a little better in 2016, and is basically expected to contribute more or less the same performance. But he's actually a remarkable example of a player who didn't truly come into his own until his mid-30s. For the first 10 years of his career, 2002 to 2011, he amassed a grand total of 2.1 WAR, a K/BB of 1.69, and a FIP- of 97. That's a relief pitcher who is very barely above replacement level.
Then he turned 35 and arrived in Tampa Bay and had not merely the best year of his career, but one of the best years ever posted by a relief pitcher, ever. (One of the luckiest, too, but the one does not negate the other.) He set personal bests by appearing in 76 games and notching 48 saves, and all he did was twirl 74.2 innings while allowing a minuscule 43 hits, including two homers, and nine runs, five earned. His 0.60 ERA was the lowest by a relief pitcher since Dennis Eckersley's 0.61 in 1990. That was actually an astonishingly similar season, as Eck was also 35, and he went 73.1 innings and allowed 41 hits, including the same two homers and same nine runs, five earned.
Rodney never had another season quite that good — no shame there, neither did Eckersley — but he was pitching at a higher level than before, and 2013 and 2014 were the second- and third-best years of his career, respectively. Then he was awful in 2015 and experienced a partial bounce-back in 2016. So his projection for 2017 is not merely a prediction of a return to his 2016 performance level, it is a prediction that he will return to the pitcher that he was before 2012: a man who had a decent knack for striking men out, but who was not particularly good at anything else. But even that is enough to earn a man a middle-relief slot.
Grilli had a similar late-career renaissance in Pittsburgh, where he too had the best years of his life in 2012 and 2013, at ages 35 and 36, after a modest and frequently injury-plagued first decade in the majors. He wasn't very good in 2014, but signed in Atlanta as a free agent in 2015 and returned to his lights-out form from Pittsburgh. Then he returned to the disabled list with a ruptured Achilles tendon, and he struggled through his recovery in 2016. But he finished the year strong, and looks to have reasonable momentum going into this season.
Joe Beimel's comeback feels moderately likely, if only because of handedness. Nearly a decade ago, I coined an acronym that completely failed to catch on, "WHIL" — Well, He Is a Lefty — to explain why so many random 40-year old southpaw relievers seemed to stay in baseball forever.
Obviously, he faces an uphill battle because he didn't pitch in the majors at all in 2016, and his 4.30 ERA in 14.2 innings with the Royals at Triple-A Omaha can't have been all that confidence-inspiring. But he's thrown 680 innings in the majors, has held lefties to a .715 OPS against, and appears to be able to breathe through his nostrils and exhale through his mouth while remaining left-handed. So I wouldn't completely count out his chances at finding his way onto a roster.
Unfortunately, I can't say I have the same optimism when it comes to Reed Johnson. That probably doesn't require a tremendous amount of explanation, but he missed most of 2015 with injury and refused to go to the minors with the Nationals after spring training in 2016, so they cut him and he hasn't played in organized baseball in a year. And since 2013, he's had 361 plate appearances with a .622 OPS, so even if he could hit like he was still just 37, he wouldn't exactly bring a lot to the table. That's probably why Steamer hasn't projected him to receive playing time.
Past Performances
Last year, David Ortiz had an extraordinary year at the age of 40, producing 4.4 WAR in his swan song in the league, but that's nothing new. There have always been excellent over-40 players, at least a few every year. While the number of over-40 players in baseball spiked to previously unseen heights in the mid-2000s, much as all other offensive numbers were spiking, and likely for much the same reasons, there have always been players who have done sensational work in their fifth decade of life.
Here are the best over-40 seasons in the past 30 years (over 4.0 WAR):
4+ WAR Seasons, 40+ Players, 1987-2016
| NAME | YEAR | AGE | PA | HR | RBI | WAR | HARDWARE |
| --- | --- | --- | --- | --- | --- | --- | --- |
| Darrell Evans | 1987 | 40 | 609 | 34 | 99 | 4.6 | |
| Carlton Fisk | 1990 | 42 | 521 | 18 | 65 | 5.0 | |
| David Ortiz | 2016 | 40 | 626 | 38 | 127 | 4.4 | All-Star |
| NAME | YEAR | AGE | IP |  ERA |  FIP | WAR | HARDWARE |
| Nolan Ryan | 1987 | 40 | 211.67 | 2.76 | 2.47 | 6.4 | |
| Nolan Ryan | 1989 | 42 | 239.33 | 3.20 | 2.51 | 7.0 | All-Star |
| Nolan Ryan | 1990 | 43 | 204.0 | 3.44 | 2.87 | 5.2 | |
| Nolan Ryan | 1991 | 44 | 173.0 | 2.91 | 2.75 | 4.9 | |
| Randy Johnson | 2004 | 40 | 245.67 | 2.60 | 2.30 | 9.6 | All-Star |
| Randy Johnson | 2005 | 41 | 225.67 | 3.79 | 3.78 | 4.1 | |
| Roger Clemens | 2003 | 40 | 211.67 | 3.91 | 3.60 | 4.5 | All-Star |
| Roger Clemens | 2004 | 41 | 214.33 | 2.98 | 3.11 | 5.7 | All-Star, Cy Young |
| Roger Clemens | 2005 | 42 | 211.33 | 1.87 | 2.87 | 6.0 | All-Star |
| Greg Maddux | 2006 | 40 | 210.0 | 4.20 | 3.80 | 4.3 | |
| John Smoltz | 2007 | 40 | 205.67 | 3.11 | 3.21 | 5.5 | All-Star |
Nolan Ryan finished fifth in the Cy Young vote in both 1987 and 1989, at the ages of 40 and 42. A few years earlier (and just before the period I studied), Phil Niekro finished fifth in the Cy Young vote in 1984 at the sprightly age of 43. Ryan is famous for his longevity, as is Carlton Fisk, and both are in the Hall of Fame because they were extraordinary in their 20s and 30s as well. So are Maddux, Smoltz and Randy Johnson.
In fact, the only eligible players listed above who are not in the Hall of Fame are Roger Clemens — whom voters have snubbed but who is otherwise likely the greatest right-handed pitcher since World War II — and the perennially underrated Darrell Evans. It's worth taking a moment to remember Evans, because people don't talk about him much any more, but he's one of the better players not in the Hall of Fame.
Bill James has famously called him "the most underrated player in baseball history." He's the very prototype of a sabermetric darling: relatively unappreciated in his own time due to his career .248 batting average, he received only two All-Star appearances but drew tons of walks, had very good power, played a solid third base, and finished his career with 61.1 WAR, 18th of all time at the hot corner, just head of Hall of Famers Frank "Home Run" Baker and Tony Perez, and just behind a few could-be Hall of Famers in Buddy Bell, Edgar Martinez (who played 564 games at third), and Graig Nettles.
It's actually sort of remarkable that only three hitters in the last 30 years have produced a 4-WAR season after their 40th birthday, and it's especially remarkable that it didn't happen at all during the Steroid Era — only during the neo-deadball '80s and then again during the mini-offensive renaissance of the mid-2010s.
But the main thing to remember is: age is nothing but a number, and great young players often remain great as they get older. Beltran will make his way to Cooperstown soon, and Colon and Dickey are both former Cy Young Award winners. Ichiro is a former MVP and another future Hall-of-Famer. It would not be surprising to see them continue to play respectable ball in 2017.
Alex is a writer for The Hardball Times.