More formally known as Major League Baseball's Scout Development Program, scout school is "a one-week seminar with classroom instruction and on-field evaluation exercises. Our goal is to improve and better prepare qualified individuals for a career as a professional scout and/or front office administrator."
That's how it's described in the first form the scouting bureau sends its candidates, anyway.
Scout school is run by MLB's scouting bureau. Each participant has to be sponsored by one of the league's 30 franchises. Those in attendance are expected to have a baseline understanding of the game's nuances–knowledge derived from hundreds and hundreds of games watched or played–they can draw on throughout the program. The idea is that what students learn at scout school will supplement the knowledge they already have, allowing them to be scouts, advance to other areas in their own departments, or just learn some of the finer aspects of the game and what is going on out on the field.
For the class of 2016, scout school took place over a week of Arizona Fall League action. I was one of two people sponsored by the Blue Jays to attend that year. There were fewer than 50 people in my class, a fact that made my selection feel like an honor. And despite the fact that everyone graduates at the end–I didn't realize that until we had finished–it was a daunting idea from the beginning, one that felt more and more so as I counted down the days to departure.
I often have wondered if I will ever fit in anywhere in baseball, with the typically male crowd that the game welcomes. No matter who we see in the front office, and how many barriers women break, the question seems to remain for me, lingering as I know it does for so many other women in the game.
Part of me wanted to believe scout school would be the first place I might feel at home, but another piece of me thought about how far ahead my classmates might be. I knew a bit of what to expect from prior accounts of the program and stories from friends. But despite my years in the industry–working seasonally for the Blue Jays, writing for numerous publications, an early internship at Baseball America–I spent a lot of time before my arrival in Arizona questioning whether I would feel like I belonged, whether the thousands of games I had taken in and the time I had spent in the stands and press boxes and out on the back fields would give me a firm enough footing.
Confidence has never been my strong suit.
The very first form we were sent to fill out–the one with the aforementioned description–asked that we wear collared shirts and dress shorts for the duration of our schooling. As far as I knew, there was no such thing as dress shorts for women; clearly the instructions weren't written with anyone who doesn't have a Y chromosome in mind. Right away, I wondered what I was going to be getting myself into and also fretted over the practical consideration of what I would wear. After getting some advice from Amanda Hopkins, a Four Corners scout for the Seattle Mariners, I raided the clearance rack of a golf store so I could try to fit in with the crowd.
My previous experiences and my dearth of dress shorts had led me to doubt myself. I wasn't sure if I could learn as much as I wanted or needed to, if I would be able to keep up, talk shop. Would I make new friends? Would this network be open to me? I felt like this was my last shot. Seven days in Arizona were all I was going to have to decide whether I belonged, or if I even could. I was there to learn as much as I could and to delve deeper into baseball, but along the way, I gleaned answers that were about more than just the game.
Scouting
Forgive an obvious statement, but scouting, in its most basic form, is the evaluation and projection of players. Scouts work for major league organizations, some covering amateur players for the draft, others covering professional players for trade and free agency, all relaying their insights back to their teams so higher-ups can make decisions about those players.
When my 46 classmates and I arrived at school to learn more about these concepts, our most immediate connections were made through our assigned seats, introducing ourselves to those around us. I was exactly in the center of the classroom, with two seats at the table to my left and two to my right, and many more beyond them.
The seat directly to my left was empty on the first day. A name card that read Ryan Powers sat there. Ryan was delayed by weather in Iowa that first night, as it turned out. I would later learn he was sent by the Texas Rangers after having been a video intern with the organization in the minor leagues that season. Next to his seat was Will Cousins, an analyst sent by the Tampa Bay Rays to glean scouting experience and bring it back to baseball operations. On my right were two guys who had played in the big leagues: Tyler Robertson, who played for the Minnesota Twins but was sent to scout school by the Washington Nationals, and Josh Satin, who played for the Cincinnati Reds and New York Mets, and was sponsored by the San Diego Padres.
I was intimidated immediately.
The program began with a review of the 20-80 scale. Soon after, my classmates and I were grading everything. We put grades on our bagged lunches and dinners at the hotel, our bus rides and drivers, our pillows and mattresses, the people around us and their jokes. One morning at the field before a game, a member of our group asked me to put the proverbial earmuffs on, and my group mates proceeded to grade the players' girlfriends and other women in the stands. I wouldn't call it their finest hour, though I did my best just to roll my eyes at all of them and ignore it.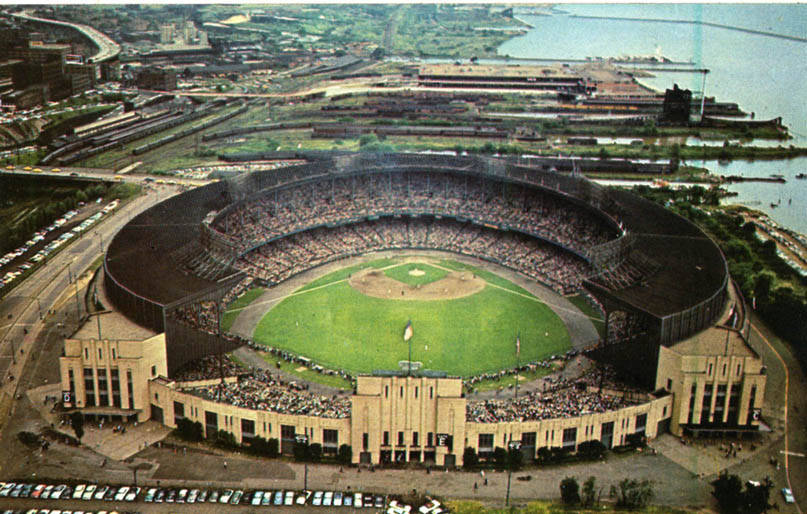 The Instruction
From the beginning, the goals set out by our scout school instructors were relatively simple–to leave Arizona better than we had arrived and to never again be able to watch a baseball game the same way we had previously. They cautioned us not to get frustrated if we weren't seeing the things they were, because it takes time and repetition, something I showed I lacked patience for early on.
They wanted us to be able to look at players and see their tools, grade them, and start to be able to project what players might look like in the future. So we could do that, they were going to teach us how to separate–to identify some tools and eliminate others, recognizing different bodies and arm actions and levels of strength.
Our instructors wanted us to at least be able to identify the present tools of players, because projection is just an educated guess, with no clear answer for years to come. Experience and player comparisons and repeated looks can help to improve the guesses, forming a library of knowledge on which to draw. It became obvious early on that watching as much baseball as possible was the best way to populate that library.
We learned that the keys to evaluating a hitter are his approach: his stance, stride and load. We watched his swing: his bat speed, strength and plane. We evaluated his timing, including balance and rhythm. We tried to assess instincts, looking for adjustments, strike-zone awareness, and confidence. We looked to production, the quality of his at-bats, and his results. With pitchers, we looked at arm actions and angles, deliveries and extension, balance, fluidity, control and command..
These were concepts that were familiar, but scout school added rigor to our analysis and gave us a common language in which to express it. It taught me what to look for.
Of course, even among the many new things we set out to see, it was hard to provide a complete picture of who a player was and what he might be in the future. That required patience. Part of scout school was learning I would have to wait.
James Buckelew
That wasn't how it started, though.
At first, I convinced myself I didn't belong in Arizona, and the Blue Jays had made a mistake in sending me, that there was no way it was going to be the place for me, or the chance I had hoped for. It was a thought I came to on my own, borne out of nerves and anxiety, and years of stops and starts, part-time jobs, and never quite making it. We always carry things with us.
After spending our first day in the classroom, I actually felt I was understanding some of the ideas we were learning, but getting out onto the field for the first time the following night was overwhelming. There were so many new things to look at and figure out, so many factors and tiny twitches to account for I hadn't previously. All of a sudden, I had to watch the same game I had watched forever and see different things. The program's goal was to have us look at the game in a way we hadn't before, but I also lost sight of everything I had previously seen.
The very first night, we were asked just to write down our observations. When we returned to the classroom, our instructors had picked one player to write a report on. I had written a ton of useless notes I quickly realized wouldn't help me. But even worse, our instructors had chosen one of the starting pitchers for us to grade and evaluate. The doubt returned. He had been on the mound for five outs that evening, and I hadn't been sitting behind home plate for any of them.
I hadn't written down a single thing about him. I hadn't seen his pitches from an angle where I could judge their movement. I didn't know what he had in his repertoire. I'm not even sure I knew James Buckelew's name at the time, though I'll never forget it now, turning over in my mind all I missed then.
There was no way to get at the answers I needed without letting everyone around me in on the big secret that maybe I didn't belong, that perhaps I didn't know what I was doing, and that I might even be in the wrong place. Everyone else seemed so assured, their questions few and far between. Swathed in seeming confidence, they appeared so comfortable in what felt to me like a completely foreign territory. I was alone, again on the outside. I was unsure how to ask for help and admit I was struggling, and it seemed to me I was doing both of those things all the time.
Eventually, I realized I just had to. No one was going to ask the questions I needed answered but me. They didn't ask many questions at all, let alone the ones I needed to hear, which was one of the reasons I felt like everyone knew everything and I was alone in my wonderment.
I decided to stay after class and ask if I could review the footage we were shown as we went through Buckelew's scouting report as a group. First, I went to my group instructor Andy Campbell, which was embarrassing, and then he had to direct me to our administrator, Will Clements. I was mortified.
There were maybe six videos of less than 10 seconds apiece, each focusing on a single pitch from Buckelew. I couldn't take the footage or have it transferred to me, so I had to sit in the huge conference room we used as our classroom with the projector and Will's computer.
I started and stopped each video, pausing and squinting. I realized I missed dinner when Andy came to find me to tell me to eat. He asked what I was doing, and as I explained, tears slowly started to roll down my face. When he asked what was wrong, they came more quickly. I told him I didn't think I knew anything anymore. I doubted everything I thought I knew before scout school and didn't see what everyone else was seeing.
I felt as though catching up was going to be impossible. It was embarrassing. I had let the game–the one I had loved my whole life–speed up on me and get the better of me. Like a scout looking for a reason to say no, I focused much more on the all of the things I didn't know, overwhelmed by my missing tools, rather than relying on what I had.
He offered to take me on my own the next day and hand our group off to a roving instructor, so he could help me with whatever I doubted the most. I decided on pitch recognition, because it was a lot harder without replays, velocities, or a history of the pitcher or his repertoire. At one point, when I had started feeling better about going through the pitches with him, Andy turned to me and told me to look around. Even though he had told the rest of my group members to go with other instructors, most of them were sitting right around us, listening to my questions and his answers. They had been there the whole time.
At that moment, I didn't feel so alone.
Scout school was frustrating, but rewarding–in time. I spent extra time on every task, talking to everyone around me, getting extra help. At first, I felt the anxiety return and threaten to undo me, but then it became easier. Other people began to benefit from the questions I was asking, and I became slightly more comfortable; perhaps I wasn't the only one masking my panic and my questions. Perhaps a few others viewed this as their big chance in an unfamiliar landscape that needed navigating.
I would talk to my classmates during the day, at meals, on the bus, at the ballpark, in the hotel, and after our classroom tasks were done about all of the ideas they had to try to get a grasp of what was going on.
Many of them were patient with me, with former big leaguers and long-time players allowing me to ask questions and answering with kindness. Eventually I quieted the anxiety. I felt like I belonged. Maybe this was a place for me after all. No mistake had been made. I was more comfortable asking questions, because even if (or when) I came up with something ridiculous, the assumption wasn't that I didn't know anything about the game because I was a woman–they knew I just happened to have a ridiculous question.
Just the two of us
My roommate was a complete game changer.
I would learn that Emilee Fragapane–the only other woman in my class–was sent to scout school by the Los Angeles Dodgers. (She declined to be interviewed for this story, citing team policy.) At that point, she had worked for L.A. for almost three years in baseball operations and research and development. She was from Northern California, was five years younger than me, and had pursued quantitative economics in her undergraduate and graduate studies–a far cry from my studies in criminology and sports journalism. She quickly and easily became one of my best friends in the game. After so often being the only woman in the room, it was such a relief to suddenly have another one with me throughout the scout school experience.
It often felt like we had nothing in common and everything in common simultaneously. From the moment we met to the end of our time together at scout school, sharing a room in Arizona, through plenty of conversations and meals and bus rides with our classmates, Emilee and I had two different experiences. Looking back, both were equally important to my understanding of not only what was going on in the classroom, but also how women are and can be treated throughout the industry. I saw the other options there are outside my own experiences.
As a member of the Dodgers' research and development team, Emilee was sent to scout school for the experience of getting out in the field, away from her computer, where she could watch players in person. Because she wasn't trying to parlay her experience into a job after graduation, she seemed much less anxious than I was throughout the entire week, and she was a calming influence for me. Emilee spoke of an experience as a woman in a male-dominated industry as free of overt problems and difficult men. Her co-workers had embraced her and supported her throughout her time with the Dodgers, and she was in a department with another successful woman, all things she felt fortunate for.
It was exciting for me to learn that a woman's experience in what is most certainly a man's world could be that way. Though I hadn't had any significant problems within the doors of the Rogers Centre, or with the Blue Jays organization as a whole, my poor experiences elsewhere had tainted my view of all of baseball. I worried sharing my experiences would lessen my roommate's opinion of me, but it didn't. She listened, a resource I had never had in a setting like this before. I have often felt unsupported, and even hopeless, never quite finding my footing, always in search of a clear place to land.
In a place where I was at first nervous to ask questions, and unsure if I belonged, carrying baggage with me, it was encouraging to know it didn't have to be that way. There were women whose careers hadn't been marked in that way. It was a revelation I didn't expect. In the end, it might have been the biggest takeaway for me among the many things I learned.
For love of the game
Something we learned early on at scout school was that when you're scouting, you're always scouting. You're always watching. You should always have a sense of awareness of what is going on around you. If a team is taking the field, and you see 15 guys who are 5-foot-10 and 155 pounds, and one 6-foot-3, 220-pound mammoth, he's probably the guy you want to focus during in the game. You notice what stands out.
With the same principle in mind, I considered our group of scout school students. When we got off of our bus and headed into the ballpark each day for evaluation, who stood out?
There was no way I could avoid it. I stand out in every baseball crowd I am in, unless I am sitting with a group of wives and girlfriends, where most people assume I belong. I was even recognized months later as someone professional scouts knew went to scout school, because they had noticed me among the crowd.
There have been so many times, especially during scout school, where I have wished I could just blend in, be a part of the group and nothing more, and just play my part and wear my dress shorts, but as time has gone on, it just doesn't seem as though that's the part of the script that has been written for me. To find my way in the game is to become comfortable with that, at least for now. At least until we can't still count those like me on one hand.
Heading into scout school, I thought if I was successful it would help me move forward, onward, upward, into bigger and better things, fulfilling baseball dreams I had developed along the way. That promise brought with it its own pressure, though. If I failed, or wasn't good enough, I would be fulfilling the prophecy others had set out there for me, faltering because girls shouldn't be in the game, or because I didn't know enough, wasn't steeped enough in baseball's nuances. That perhaps the worst things I had heard about why my life was at times so challenging were true.
I had spent so long trying to piece together work around the part-time job I had with the Blue Jays, always feeling there was little hope of real promotions or opportunities within the organization, often doing low-paying or unpaid freelance work in between just to stay around the game. I'd had amazing baseball experiences abroad but often had paid my own way to have them, trying desperately to create opportunities for myself.
Of all the memories that surround my time in scout school, I keep coming back to one thing. It was the very first, and the only, baseball environment I have ever walked into where no one assumed I was someone's girlfriend or a guest tagging along. Nobody thought I was at a baseball game because I was watching my boyfriend play. Nobody thought I had come to a tournament because I wanted my pick of the guys. No one asked who I was there with. Everyone understood that as I got off the bus, I was there for my own reason and my own purpose–for me.
It made sense; we were all sponsored by a team to be there. But for me it was such a different feeling. To that point, I had always been questioned. I'd always had to navigate other people's assumptions about me. But this time it was understood I hadn't just wandered into the wrong place. The two former big leaguers who sat next to me every single day had known the game in a way I didn't. I would listen to their conversations and ideas and often think, it must be nice to just know everything. But they were there for a reason, too. They belonged in a classroom, and so did I. It was so important for me to know what that felt like.
There are a lot of times when this all seems too hard, and when I wonder why I continue to pursue something so difficult, or enter a space where I have so often felt unwanted, or why I keep trying to be a part of something that doesn't foster the idea of inclusivity. Part of it is that I want to help make change, and I want to be a part of that change, but in the end it really comes down to one simple thing.
I love baseball.
Sure, along the way there have been times when I've wished I had grown up loving something else, or I had built a passion around something easier, more welcoming, or different. But the game has been so much for me already, and I want it to be so much more. It is special. Every day you could see something that had never happened before. It is something different to everyone who watches it, talks about it, plays it, or is just starting to learn about it.
It is the thing I am most passionate about.
I left scout school with so much more than I had started with, and I only wanted more. It felt like the missing piece of my puzzle. The environment created a sense of belonging I'd never had before. Just being sent there was a form of validation. Someone had sponsored me, chosen me, believed enough in me to give me a spot.
It was stressful; I feared failure. But I also knew I would be judged in baseball terms, on baseball merits. I belonged, and I allowed myself to expect that I might again, on a back field somewhere in the future, outside the walls of this place, with no sponsor. Just myself and what I know, and this love for the game.