As those who have read the little "about the author" thingy at the bottom of my column have noted, last year I signed a contract to write a book about baseball's managers. While at times it can make churning out the weekly column a bit more difficult (thank God for interviews!), sometimes it comes in handy.
In researching managers, I've come across some information that doesn't quite fit in it but is still interesting and important enough to make me want to bring it to people's attention.
For example, the more you look at managers, the clearer it becomes that some franchises keep hiring the same sort of skipper time and again. That's hardly news, admittedly. The O'Malley Dodgers were especially famous for hiring in-house men who bled Dodger blue and keeping them in the family.
While many baseball fans have a general awareness that certain teams tend towards particular people as managers, I've never seen a write-up on it. So let's fill that gap.
Not all teams have especially pronounced patterns of preference. But here are the most impressive ones that I've never seen much comment about:
Chicago White Sox: MLB 's greatest managerial incubator
Can you name the last retread the White Sox hired? Jeff Torborg. The Sox announced that hiring as Ronald Reagan was leaving the Oval Office.
Over the many decades and numerous ownership changes, the White Sox have had a fairly consistent predilection for hiring rookie managers.
Looking at men who lasted at least a half-season on the job (I want to ignore interim managers who really weren't give a real shot), the Sox have hired 33 different managers. Of those, 24 have been first timers.
Those newbies have run the team for over 80 seasons. Sort of—it depends on if you play by Grover Cleveland rules or not. Twice the Sox have hired a manager, let him go, then brought him back. Even if you look at only the man's first term, it's about 77 seasons helmed by the previously untried.
In the first half of the 20th century, the Sox only hired three outside men, who lasted fewer than five years combined. Aside from a stretch from the mid-1950s to late 1960s, and another brief spell in the late 1980s, they have almost never hired men with a track record.
Other franchises, such as the Indians, also tend to hire rookies, but what really set the Sox apart is the quality and prestige of the men they discover. They are as close as MLB gets to Lorne Michaels. They have a very nice crop, including:
– Tony LaRussa, arguably the greatest manager since WWII. He will go to Cooperstown.
– Paul Richards, who had the makings of a Cooperstown career before he went into the front office.
– Clark Griffith, who was also a very talented manager. He ended up a Hall of Fame owner instead.
That's just the tip of the iceberg. They also have Fielder Jones and Ozzie Guillen, two managers who won shocking world championships and whose teams continually played up to their potential.
They had Jimmie Dykes, who never won anything, but never had any talent either. His baseball acumen was respected enough to keep him around for 30 years. Beyond him there's Chuck Tanner. I don't think much of him personally, but he lasted 20 years and won a ring. Not bad for the seventh guy mentioned.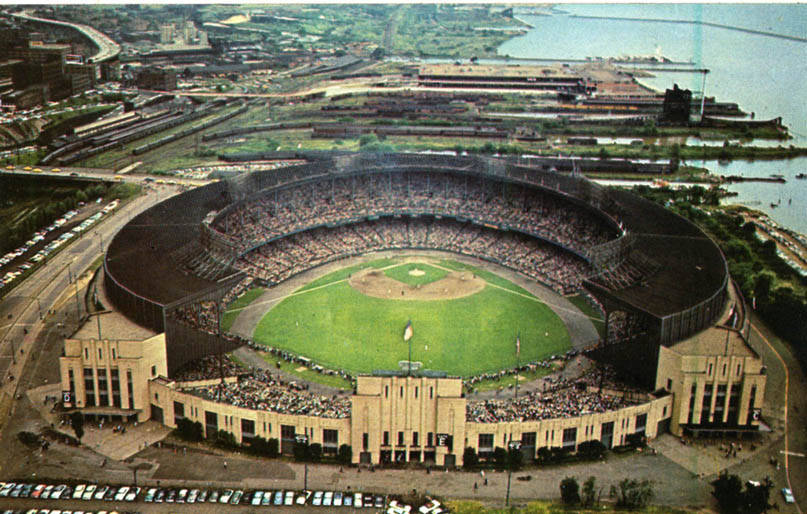 Digging deeper, several others took the White Sox to their infrequent postseason appearances. Pants Rowland won a championship with Chicago. Kid Gleason won a pennant, though his players threw the Series. Jerry Manuel won a division crown and ended his six-year tenure with a winning record.
They've had some real dogs in there, too. For example, I've never heard anyone say a good word about Terry Bevington's managerial abilities. More importantly, however, the Sox can claim kick-starting the careers of numerous notables, and they've kept doing it from 1901 until now. Altogether, their first-time hires have logged over 150 seasons as MLB managers, about 50 percent more than one would expect.
Chicago Cubs: the compost heap
Trivia time—when was the last time the Cubs began Opening Day with an untested manager? Stop and think and don't peek until you have a guess. Ready?
1982, with Lee Elia. He's famous as the manager who went on a profanity-laden tirade against his team's own fans.
Before then, you have to go back to 1962 for Bob Kennedy. And that hardly counts because that was the College of Coaches. The last real yearling manager was Bob Scheffing, in the 1950s. The Cubs are the yin to the White Sox yang when it comes to hiring new managers.
They have actually given a few young'uns a shot as midseason replacements. There was Bruce Kimm in 2002, whose main claim to fame was refusing to start a prospect at first so Fred McGriff could become the first man to hit 30 homers for five teams. Really. They also had Jim Essian in 1991, who was definitely in over his head. Both were fired right away. Who needs a curse, when you've got mopes like this?
Go back further and fellow midseason starter Jim Marshall lasted a few years and got hired by another team, the A's. However, the Cubs got worse when he showed up and improved as soon as he left. The A's declined by 15 games in his only year there and won 29 more games as soon as he left. That makes him both one of the least successful managers of the last half century and the Cubs' best managerial find in that time.
Cubs managers are famous for something else: never getting rehired. Until the recently fired Wayne Krivsky hired Dusty Baker, no ex-Cubs manager had been hired for a real shot since Lee Elia, who managed them in 1982-3.
There's a clear type of manager the Cubs prefer: one experienced enough so you can say he's a veteran, but not good enough to say anything else about him.
This fits the way the Cubs find players, too. They prefer known quantities. But when you try to get knowns at every slot, good luck affording a superstar. So instead, you get a bunch of second- and third-tier guys, like George Bell, Danny Jackson and Dave Smith. Fittingly, they're usually run by the managerial equivalents of Candy Maldonado.
I will say this—they have been more ambitious in selecting their managerial timber recently. Say what you will about Dusty Baker, he was regarded as a much more prized catch than, say Jim Riggleman. Current skipper Lou Piniella is a bit more than some random Tom Treblehorn.
The Cubs' inability to find good, new managers goes back even further than the Time of Trib, though. The last good rookie manager the Cubs hired was Charlie Grimm in 1932. Haley's Comet has completed an entire circuit around the sun since then.
St. Louis Cardinals: formerly the game's greatest incubator
From 1909 to 1979, the Cards gave 21 men a legitimate shot at running the club. Only three had ever managed in the big leagues before.
And they weren't just getting any young'un to manage either. Two of them, Miller Huggins and Billy Southworth, ended up in Cooperstown. Almost all were well regarded. From 1913 to 1955 they hired 12 rookie managers, and 10 of them ended up hired by other teams. That dozen managed 94 years in the big leagues combined, but only 37 with the Cards.
Even the trio of veterans they hired—Branch Rickey, Bill McKechnie and Fred Hutchinson—all had better futures than pasts. The Cards were the team that moved Rickey out of the dugout. McKechnie had almost 3,000 games left in him, and Hutchinson later won a surprise pennant with the Reds.
With so many terrific young managers churning through the franchise, the National League looked like a club for former Cards. In 1946, rookie Eddie Dyer led the Cards to the world title while his predecessor Southworth helped revitalize the Braves, Gashouse Gang skipper Frankie Frisch ran the Pirates, and McKechnie finished his career in Cincinnati. Plus Rickey was Brooklyn's general manager.
Since hiring Ken Boyer 30 years ago, however, the club has done a complete about-face. They have only tabbed vets in that time.
They've only had three managers, actually: Whitey Herzog, Joe Torre and Tony LaRussa. Depending on what the Veterans Committee does with Herzog, St Louis may end up with three decades of continual immortal management.
They no longer use the untested, but the franchise can still spot talent.
Boston Red Sox: untried and unwanted
The Red Sox have an usual tradition. They've hired 16 new managers in their history. Only four ever got hired by another team. And three of them crapped out completely in short order.
That's interesting, but that's not what sets them apart. Red Sox newbies have these odd tendencies to amass resumes that would normally lead one to be easily hired by a new team—only no one wants them. They come. They win. They disappear.
Simply put, the Red Sox have cornered the market on men whose reputations are far less impressive than their win-loss records.
Boston won titles under Jimmy Collins and Bill Carrigan. You'd think someone would take a flyer on them. Joe Morgan (not that one), Pinky Higgins, Jack Barry and Eddie Kasko all had winning records. Those kind of managers usually get hired, unless they really haven't impressed the overall community.
What about the few, the broad, the rehired? Well, there's deadball manager Fred Lake. His non-Red Sox career lasted exactly one season, in which his team lost 100 games. It would be over a half-century until another Red Sox debuter got hired outside Beantown.
Darrell Johnson lost 104 games in a season with the Mariners before later suffering the ultimate indignity—being replaced midseason by Maury Wills. Last year, Grady Little just got bounced in LA. Dick Williams is their only real success story. In fact, he's the only one to get hired by more than one other team.
Senators/Twins: the other great producer of managers
A reasonable argument can be made that this franchise has done as good a job spotting up-and-comers as the White Sox.
Look at the Carl Pohlad years. Ron Gardenhire got his start there, and he's done a helluva job. Before him, Tom Kelly won two titles with them.
In fact, every single pennant in franchise history has been won by managers whom the Senators/Twins broke in. Fine, it's only six pennants, but Bucky Harris, Joe Cronin, Sam Mele and Kelly all got their start here. Harris made Cooperstown, and Cronin had a nice run for himself as well.
They also gave Billy Martin his first managerial gig. Doesn't sound at all right, does it? The Twins have such a calm, professional demeanor that is the antithesis of Billy Martin's persona. That difference is largely why Martin lasted only one year there.
In all, they've given 19 men their first real crack at the job. Depending on how you count Bucky Harris, who managed the team for 18 years in various stretches but only five seasons in his first go-around, they've had either 70 or 83 campaigns managed by men getting started.
Rather fittingly, they were owned by Clark Griffith, who got his start as a manager with the White Sox. If you're curious, the White Sox were owned by Charles Comiskey, who St. Louis hired as a manager in the 1880s.
New York Yankees: NL retreads
Time for another trivia question: of the Yankees' 26 titles, how many came from men first hired by them?
Well, their first great run came under Miller Huggins, formerly of the Cards. Then they tapped ex-Cub manager Joe McCarthy for their 1930s four-peat. Their most famous stretch came in the 1950s under Casey Stengel, who managed the Dodgers and Braves once upon a time. And of course, Joe Torre—previously of the Mets, Cards and Braves—led their recent dynasty.
Not only are they all imports, but all National League imports. Nowadays the difference in leagues is negligible. Aside from the DH, it scarcely exists. It used to matter much more. Until the 1960s, teams weren't even supposed to trade players across leagues.
Managers generally worked in one league. Dykes kept getting hired and fired, but he only managed 41 games in the NL as an interim manager in a career that spanned four decades. Similarly, Frankie Frisch was exclusively an NL retread.
But the Yanks were always willing to do that other, foreign league. Those four men accounted for 21 of their titles. They also won under long-time AL journeyman Bucky Harris, but rather fittingly Harris' previous stop had been the Phillies. It was the only time he ever helmed a National League team.
Not all their managers came from the NL. They won under Billy Martin and Bob Lemon, both formerly AL skippers.
And finally, getting to the trivia question, they have won exactly two titles under a previously untested manager. Both came under Ralph Houk in his first two seasons, 1961-2. That's it. He, Buck Showalter, Yogi Berra and Lou Piniella are the only prominent managers they have ever broken in.
Looking it over, it makes sense that they hired former Marlins manager Joe Girardi to run the show this year.
There are some comments I can make about the other teams as well, but I've gone on long enough for one column.