I don't know how gauche it's considered to link to one of our own, but Devin Shaw's recent article here at the Hardball Times first got me thinking, and then it got me fired up.
The aspect of Shaw's piece that I want to focus on is free agent compensation. Ever since players were granted the right to free agency, owners have been doing what they can to devise punitive measures to apply to teams that sign free agents. Their stated desire has been to maintain competitive balance throughout the game, but in reality their primary goal has been to reduce their expenditures on player salaries.
My question is this: Why should teams that lose players to free agency receive any sort of compensation whatsoever?
Let's do a quick review of current and previous compensation methods first before delving into the discussion of whether these methods are at all appropriate.
Currently, baseball uses the Qualifying Offer system, which has been in place since the 2012-13 offseason. When a player becomes eligible for free agency (and was not traded during the season leading up to free agency), his former team has the option to offer him a one-year contract priced at the average of the top 125 player salaries. This past offseason, that price was approximately $15.8 million. If the player rejects this offer, any team signing the player must forfeit its first-round pick in the following year's First-Year Player Draft, often called the amateur or Rule 4 draft. Subsequent signings cost the team its second-round pick, then third-round, etc. A team "losing" a free agent receives a supplemental pick after the draft's first round.
As Stephen Drew, Kendrys Morales, Howie Kendrick and others have experienced, this system can severely clamp down on a free agent's ability to sign a new contract. There have been calls for the next CBA to severely modify or eliminate the QO system to prevent this restriction.
What's amazing is that this system is probably better than what existed before.
Prior to 2013, a ranking system overseen by the Elias Sports Bureau categorized players as Type A (top 20 percent), Type B (next 20 percent), or neither (remaining 60 percent), and draft picks were surrendered by the signing team and awarded to the team that "lost" a free agent based on the player's ranking. The system relied upon a mix of useful (on-base percentage, innings pitched), dubious (fielding percentage, ERA), and awful (RBI, pitcher wins) stats to determine these rankings. They were particularly brutal toward middle relievers, the "top 20 percent" of whom often had a tough time inking a new deal at a salary commensurate with their abilities because of this draft pick penalty.
This history leads back to the main thrust of the discussion. Why is it necessary to compensate teams for "losing" a free agent at all? The quotation marks around the words "losing" and "lost" are purely intentional, because it could be argued that the team previously controlling the player's rights lost absolutely nothing, that their exclusive benefits pertaining to that player simply expired after several years.
Consider the depth and length of those benefits, and it becomes obvious that they are numerous and significant.
The first benefit a team receives regarding any player growing up in the U.S., its territories, and Canada is the exclusive right to sign that player upon selecting him in the First-Year Player Draft. Changes in the last CBA put teams in an even better position in regards to this draft. A slotting system was created that assigned rather firm signing bonuses for each draft position, thereby restricting how much players can sign for.
Previously, players at least had the ability to negotiate a deal based on their particular skills and situation, though their pacts often paled in comparison to what international players signed for. As an example, Stephen Strasburg — he of the new seven-year, $175 million contract — originally signed a five-year, $15.1 million deal with Washington in the summer of 2009. Five months later, Aroldis Chapman put his signature on a six-year, $30.25 million contract with Cincinnati.
Certainly, the circumstances for those two specific contracts were far from identical, but one of the most celebrated amateur pitchers ever signed for an average annual value 50 percent below what a Cuban defector did, and neither of them had throw a single pitch in affiliated baseball.
Now the situation is worse, with the top amateur players limited to deals in the $7-$8 million range despite several years of MLB-level inflation. Meanwhile, top Cuban players such as Jose Abreu and Rusney Castillo are signing contracts guaranteeing them eight-figure salaries over a half-dozen years.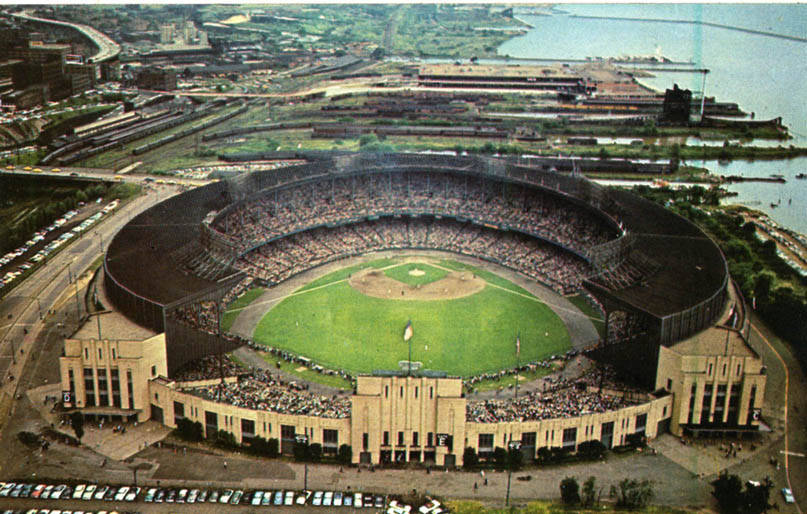 So owners receive an immediate financial benefit due to draftees' earning power being artificially limited on Day One. And this benefit continues to accrue for at least the next half-dozen seasons.
When a player does work himself up to the major leagues, his salary is restricted by the rules of the CBA. Teams are permitted to pay players a league-minimum amount for the entirety of a player's first three major league seasons. To some, being paid "only" a half-million dollars to play a game many claim they would play for free may appear as nothing more than the lamentations of spoiled children. However, when some of their contemporaries are reeling in 20 times that amount, there's reason for their discontent. Just ask Gerrit Cole and Jacob deGrom.
After those first three seasons (or if a player is a Super Two — among the top 22 percent in service time of those with between two and three years of service), players become eligible for arbitration. Through this process, a panel of judges is asked to assess a player's contributions (as presented by his agent) and limitations (as presented by his team) and determine his salary for the following season based upon precedent, the negotiating skills of both sides, and the panel's admittedly limited knowledge of what constitutes a good baseball player.
Congratulations, young men! You've now reached the point at which you can earn – very roughly – 40 percent of what you could expect to earn were you a free agent. Have another successful year, and you'll be up to 60 percent. Do it again, and your salary jumps to about 80 percent of market value.
And finally, after six major league seasons – and often 2-4 years in the minors – you now have the option to choose for yourself where you will work, for whom, and at a salary that has been freely negotiated. Well, assuming your team didn't play service time games — as happened with Kris Bryant and Maikel Franco — by keeping you in the minors just long enough to prevent you from reaching the five years and 172 days necessary to become a free agent. If that's the case, you'll have just shy of seven years in major league baseball at an artificially depressed salary.
Throughout this process, teams often have banked tens of millions of dollars in savings on drafted players compared to what they would have paid similar players on the open market. And at the end of said process, teams then want to cash in once more by gaining another draft pick, with which they can choose the next fortunate soul who gets to go through this same ordeal. And the Players' Association is complicit in this endeavor, since the MLBPA thinks the money not spent on minor leaguers will be directed to big league payrolls. However, recent history shows this is not necessarily the case.
Teams receive amazing value from their pre-free agency players. Yes, to some extent, it does help competitive balance. But it largely benefits teams' bottom lines at the expense of players throughout the game, and it's time to say enough is enough.
Free agent compensation is on life support. It's time to pull the plug.
Greg has been a writer and editor for The Hardball Times since 2010. In his dreams, he's the second coming of Ozzie Smith. Please don't wake him up.