Editor's Note: This is the first of a three-part series. You can read more about Benny Kauff in the second and third installments of Free Benny Kauff.
I'd like you all to indulge me in a little thought experiment; a little "what-if" fantasy.
Imagine a situation where a well-known ballplayer, a controversial fan favorite, gets into a spot of trouble. A good citizen complains that his car has been stolen, and the police manage to recover it. It turns out that the person who had possession of the car claims that it was sold to him by a used-car dealer; furthermore, it turns out that that dealer was the ballplayer. It subsequently turns out that two employees of the car lot appear to have stolen the car; the player who owns the lot is then charged, along with his employees, with grand larceny.
The player is released on bail, and after some legal wrangling, a trial is held and a not guilty verdict is reached immediately on all charges against the player.
What would the reaction be? Negative reaction in the media, certainly. Fulmination and hand-wringing over the "lack of role models," without a doubt. Release from his team? Possibly, if the player was marginal enough, or the media reaction sufficiently intense.
Would you be surprised if the player was suspended indefinitely by MLB before the trial occurred? Would you be surprised if the player was, following a trial in which he was found not guilty on all charges, permanently banned from baseball? Would you be surprised if that player was denied reinstatement to baseball forever after?
Surprise. Let me introduce you to Benny Kauff.
Benny Kauff was ruled permanently ineligible by Commissioner Kenesaw Mountain Landis in a bizarre, shocking and utterly unexpected decision on April 7, 1921. The charge was that Kauff "had participated in a game with a player under indictment for conduct detrimental for the good repute of baseball". The player in question? Himself, Benny Kauff.
There's a lot to this story; let's begin at the beginning.
In 1913, a group of investors decided to take on the American and National Leagues by starting a new major league, which became the Federal League. The FL played in 1913 as a high minor league, and then in 1914 declared itself a major league, repudiated the reserve clause, and began luring established major leaguers and promising young talent away from their clubs with big salaries and promises of stardom.
Benny Kauff, at the time, was a 24-year-old outfielder stuck just below the majors. He had had a five-game cup of coffee with an awful New York Highlanders team in 1912, but couldn't displace Dutch Sterrett (think…um…a younger Raul Gonzalez), much less Harry Wolter (think Shannon Stewart) in center field at Hilltop Park. Facing another year in the International League and desperately needing a change of scenery, an offer from the Federal League's Indianapolis Hoosiers proved to be exactly the tonic his career needed.
Kauff exploded in Indianapolis in 1914. He played right field mostly, and he was easily the Federal League's dominant offensive player. He led the league in everything: batting average, runs scored, hits, doubles, stolen bases, OBP, OPS, total bases. It was an explosion on the national scene. Kauff earned the nickname "The Ty Cobb of the Feds" (an expression which endeared him none too much to the real Ty Cobb) and he dragged the Hoosiers to the FL title by 1.5 games over Clarence Weeghman's Chicago Whales. It was one of the greatest performances by a rookie in major league history.
The Hoosiers won the pennant, had the league's best player, and still couldn't make a financial go of it in Indianapolis. By the time the 1915 season opened, the team had packed up and moved to Newark, but Kauff had moved across the river to the Big Apple instead, to play for the Brooklyn Tip-Tops, competing for fans with the Yankees, Giants, and Dodgers on their own turf.
Kauff was nearly as good in 1915 as he had been the year before, again leading the league in batting average and stolen bases, and winning the "Sabermetric Triple Crown" by leading the league in OBP, slugging percentage, and OPS (or runs created, if you prefer). It didn't help the Tip-Tops do anything except stay out of the cellar; the team finished seventh and the Federal League disbanded, a victim of its largesse and scanty crowds.
Kauff found his way across town to John McGraw's New York Giants, as the permanent replacement for center fielder Fred Snodgrass, who had been traded to the Braves the year before. Kauff continued to hit for power and steal bases, not to the same degree as he had in the FL, but enough to be a productive center fielder for the Giants for the next several years (taking part of 1918 off for military service). He consistently finished in the top ten in OPS and stolen bases.
Kauff was a star in New York, and acted the part — he reportedly had trunks full of ties and dozens, if not hundreds, of silk shirts. Kauff was as celebrated as a high-living dandy (and at times a trash-talking hothead) as he was as a player. In his brilliant essay on Kauff in Deadball Stars of the National League, David Jones notes that Kauff was famous among his teammates for chewing tobacco, smoking a cigar, and drinking a beer all at the same time, without stopping. He hit two home runs in Game Four of the 1917 World Series (which the Giants lost), and was a key (and handsomely-paid) component of several contending teams.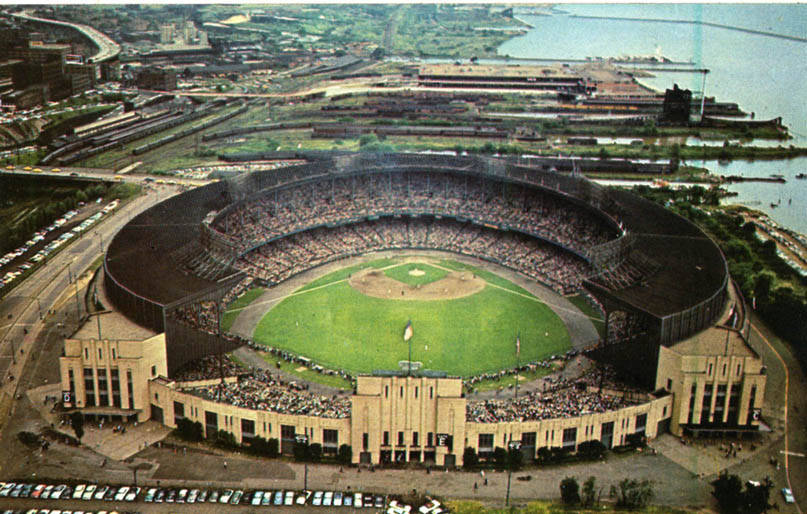 It all came crashing down on the night of Tuesday, February 17, 1920, when Kauff was arrested on suspicion of grand larceny by Detectives Owens and Moran of the New York City police's "automobile squad". He was arraigned before a grand jury on the 19th, and released on bail.
Kauff, it seems, had sold a Cadillac car to Ignatz "Jacques" Engel, a Harlem automobile broker, on December 15, 1919. The car turned out to have been stolen from James F. Brennan, from in front of Brennan's father's home on the Upper West Side on December 8th. The car was traced to Kauff, who had applied for a licence for it (allegedly with new paint and tires) on December 13th.
Two employees of Kauff's auto parts business, James Shields and James Whalen, who were to be convicted of separate auto theft offenses (and would later testify in a series of high-profile auto theft cases), would later allege that they had been dining with Kauff on the night of the 8th and had walked with him on Broadway toward the Upper West Side looking for an appropriate car to steal. They allegedly stole Brennan's Cadillac with Kauff, and all three men drove away in the car.
Kauff, for his part, would later testify that he was the victim of crooked employees, and that he had a bill of sale for the car from a William Dorst (oddly dated October 27, 1919, six weeks before the car was stolen). When he found out from Detectives Owens and Moran that the car had in fact been stolen, he attempted to refund Engel's $1,800 purchase price to him as compensation. Little was he (or anyone) to know that this seemingly innocuous act would later prove to be his undoing.
All this, however, would come out later. What was known in late February of 1920, was that Kauff had been arrested and arraigned on a grand larceny charge involving an automobile. Kauff, free on bail, would head south for spring training with the Giants in Texas. Spring passed for Kauff mostly without comment; the most ink that Kauff received was for getting into a fight with teammate Jesse Winters during a hitting drill on March 23.
Kauff, perhaps feeling the need to prove himself, and perhaps benefiting from the new "lively ball", started on a tear in 1920, and was having his best season since his Federal League days. Clearly his business dealings were not going as well — the United States Tire Co. won a judgment for debt from Kauff to the tune of nearly $300 in late April — but from a baseball standpoint Kauff was playing well, out-hitting every one of his teammates on the contending Giants except slugger Ross Youngs.
Then, abruptly, on July 2, he was traded. Not to another NL franchise. Not to an American League franchise. Kauff was traded to Toronto of the International League, along with cash, for the immortal Vern Spencer. Kauff headed for Toronto, joined the Maple Leafs and played his first game for them — ironically enough — in an exhibition matchup at Maple Leaf Park against his former teammates. The Giants lost to the Canadian minor leaguers 4-3, and Kauff had the sweet revenge of hitting a leadoff home run against Jesse Winters, the very player with whom he'd had a fistfight in spring training.
Back in New York, the deal had struck the public like a thunderbolt. The Times called it "another baseball mystery" in a season of baseball mysteries. It referred to the deal as surrounded by a "maze of mystery", compounded by the difficulty in getting any member of the Giants organization to speak about the deal. "That there is something behind the deal," it concluded, "is freely admitted on all sides… sending him to Toronto, even for the rest of this season, furnishes food for deep thought." Kauff was simply too good to be traded out of the National League, let alone out of the majors.
What had happened, but what no one could yet say, was that Benny Kauff — through no fault of his own — had become embroiled in baseball's secret scandal. Kauff would be "recalled" to the Giants at the end of the year, and began to prepare in the off-season for a return to New York. But he would never play another game in the National League. The stench of the Black Sox was spreading, and it would come to envelop Kauff as well.
As I continue this story next week, I will draw the connections between Kauff, Landis, the gamblers, and the Black Sox, and relate the strange story of Kauff's trial and his lifetime ban.