In 1980, Florida State University head coach Dick Howser left the Seminoles to take a job managing the New York Yankees. Replacing Howser was former Seminoles outfielder, former minor league prospect, and then-FSU assistant coach Mike Martin. It was the 37-year-old Martin's first head coaching job and one he has held ever since.
In 33 seasons leading the Seminoles, Mike Martin has become one of the most decorated coaches in college baseball history. His teams have won more than 1,700 games. He has won 50 or more games 24 times, made 33 postseasons, and advanced to 15 College World Series. He has been Atlantic Coast Conference Coach of the Year seven times and national Coach of the Year once. He is well regarded by fans, boosters, alumni and the media. Elected into the American Baseball Coaches Association Hall of Fame in 2007, Martin has been a gracious and humble coach, always willing to deflect praise to his players instead of gloating in personal glory.
But despite his successes, Martin's record is marred by a lack of a national championship.
Even with all the wins and all the College World Series appearances, Mike Martin has never led the Seminoles to a national title. He has never won despite having 70 All-Americans, five national players of the year, and four Golden Spikes Award winners. He has never won a title even with numerous players drafted who eventually made their way to the major leagues—No. 1 draft pick Paul Wilson (1994), No. 2 pick J.D. Drew (1997), No. 5 pick Buster Posey (2008), No. 15 pick Stephen Drew (2004), No. 23 pick James Ramsey (2012) and many, many others.
With all the All-Americans and quality ballplayers that have taken their position on Mike Martin Field, there is no doubt FSU's talent has been championship level. Compared to other college baseball teams, FSU's recruiting and talent development hasn't been a problem.
In this essay I will try to determine how much of the Seminoles' lack of titles Martin is responsible for. In 33 years, patterns should develop that might give us insight into Martin's abilities as a recruiter and manager, as well as general trends in his teams in their final games. These patterns may provide us with answers to why one of the most successful coaches in college baseball hasn't been able to win when all the chips are down.
Thanks to the power of the Internet and the vast array of Seminoles sports sites, we can get a good picture of the Florida State Seminoles' performance during the Mike Martin Era. With these numbers, we can take an educated guess at whom if anyone is to blame for FSU's remarkable lack of postseason success under Martin.
College baseball differs from the professional ranks for many reasons. When looking team performance, the difference that stands out the most is the varying levels of opponents. Teams can play opponents who might eventually advance to the College World Series one week and the following week play a team who couldn't beat the Bad News Bears.
Over the past 33 years, the Seminoles have played 2,321 total games and won 1,723 of them, an astounding .742 winning percentage. In those games, 785, or 33.8 percent, have been against quality opponents—teams that were either ranked at the time of play or ended the season ranked. Against these teams, Martin's winning percentage drops to .536: The Noles are 421-364, including games in the College World Series.
In the College World Series, a tournament of the best teams in the nation, the Seminoles' winning percentage drops to .400, at 20-30. One would not expect Florida State or any team to mirror its winning percentage against the worst teams in games against the best teams (although the Noles have come close on occasion), but over three decades one might expect more versus the best teams in the land by a team consistently ranked and one that "reloads" rather than "rebuilds" its program.
Martin has had some great years against quality opponents. In 2002, for example, the Seminoles went 19-6 versus quality opponents, a .760 winning percentage. That year they also played .811 baseball overall, a difference of only 5 percent. In contrast, he has also had some terrible years against good teams. In 1996, while the team played .754 baseball overall, FSU finished only 12-17 versus quality opponents, a .413 winning percentage and a 34 percent negative difference. Oddly, in 1996 the Seminoles made the College World Series and in 2002 they lost in the NCAA Super Regional to Notre Dame.
To Martin's credit, however, his Seminoles have played almost exactly in line with their Pythagorean expectations. With Martin at the helm, the Seminoles have scored 18,966 total runs and allowed 10,448, projecting to a .767 winning percentage. Martin's current percentage is only 2.5 percent less, or a difference of 1.4 wins per season, given the average 70 game season. Of course, in seasons where the Seminoles finished one game short of a title, that one win might have made a difference.
Pythagoras is also kind to Martin when it comes to games against quality opponents, although he comes up a bit short here as well. In 758 games, including those in the College World Series, the Seminoles scored 5,048 runs to their opponents' 4,527 for a Pythagorean winning percentage of .554, only 1.8 percent off their actual winning percentage of .536.
Discounting "bad luck," there are only three reasons a team should lose a game: getting out-pitched, getting out-hit, or getting out-managed. There are small samples of bad umpiring, a costly error, or other unusual aspects of the game, but generally if a team out-pitches, out-hits, and makes the right managerial moves at the right time, it should win, especially if we are looking at the chance of one win in 33 tries.
While subordinate coaches tweak swings or pitching motions, ensure players understand the fundamentals, and prime them for success at the collegiate level, head coaches are the CEO of their teams. It is their job to make the right moves prior and during the game given the talent available.
Of course, Martin isn't on the field playing the game. There is no doubt some of the blame for FSU's finals futility falls on the players themselves. Starting an offense that normally scores 6.53 runs per game against quality opponents prior to the College World Series, Seminole bats have produced only 4.9 runs per game in Omaha, hitting only .252 in their final CWS games.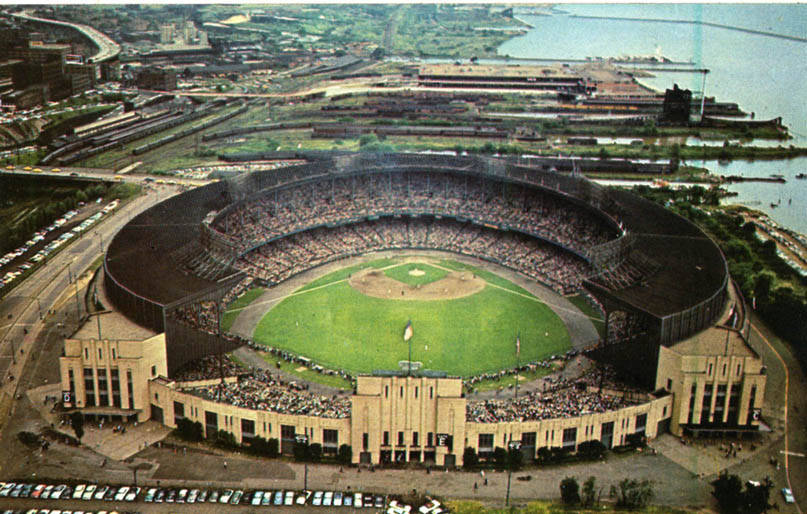 As scoring has underwhelmed in final games, so too has Seminole pitching. Quality opponents who score only 5.74 runs per game during the season score an average of 6.1 versus the Seminoles in the College World Series, hitting .327 in games n which they eliminate the Noles. In their closing 15 games in the College World Series, Seminoles pitchers have allowed 113 earned runs in 126 innings for a ghastly 8.07 ERA.
Starting pitching can bear a good portion of the blame, allowing 56 runs and 89 hits in 69 innings of the Seminoles final games, for a slightly less appalling 7.30 ERA. Allowing that many runs early in a game might also alter the immeasurable effects of "momentum" and "morale," as young college players of different skill levels may not have developed the capacity to play from behind as well as professionals might.
Cumulatively, in final games across Martin's 33 years, the Seminoles have been outscored 240 to 125 and out-hit by their opponents .232 to .316. Their hitters haven't hit and their pitchers haven't pitched to the level they usually do against the same level of opponents during the season. Perhaps the reason is again an immeasurable factor such as pressure. With Martin's experience, however, he should have no problem getting his teams ready to play at the highest level.
In college sports, consistency makes for good fundraising and booster familiarity. There is no doubt Martin is familiar with the boosters and they willingly support his program. Unfortunately, I think the Florida State athletic department has sacrificed familiarity for the possibility of hiring a coach with a better chance of bringing a national championship to Tallahassee. It appears the FSU baseball program and the boosters who support it are more satisfied with consistent high rankings and the occasional high draft pick than they are with winning a title. Even if it means underachieving against the best teams in the nation.
As a Florida State alumnus, I think it is time to replace Mike Martin with another head coach. Although Martin has won more than 1,700 games and is among the winningest coaches in college baseball history, winning a national championship is one albatross I feel he will never get over. Keep in mind, in the 32 years of FSU baseball before Martin, the Seminoles had a .707 winning percentage under seven different head coaches. Martin's success has increased the program's cumulative winning percentage to .730, however, given the history of the program, I believe they recruited well enough to win before Martin, and I believe they could win just as well without him.
This study should only be the start of college baseball team performance analysis. The plethora of FSU sites with information made the deep-dive into Martin's record quite easy. Unfortunately, web sites of other universities are not as accessible. The next step in the study would be to compare Martin to other longtime winning coaches such as Augie Garrido and Gene Stephenson. Martin's weak spots may not be so bad when compared to his peers.
In the absence of further study, we are left with the conclusion that while Garrido and Stephenson may not have as many 50-win seasons, consecutive postseason appearances, or College World Series appearances, they have been able to steer their teams to something Martin has not: a national championship.
References & Resources
http://www.nolefans.com/
http://grfx.cstv.com/photos/schools/fsu/sports/m-basebl/auto_pdf/2011-12/misc_non_event/112290.pdf
http://en.wikipedia.org/wiki/Mike_Martin_%28baseball_coach%29
http://www.seminoles.com/sports/m-basebl/spec-rel/011007aaa.html
Total Martin games (acquired from NoleFans.org)
https://docs.google.com/spreadsheet/ccc?key=0AjiwP0oOD4K5dFItSmdxR0plWXpING9IZzU1cl9SZ1E#gid=0
FSU final games and record analyses
https://docs.google.com/spreadsheet/ccc?key=0AjiwP0oOD4K5dHJQV2RGUW1jYllVdEVJZ251c1ZxNEE#gid=0