It's always fun when a trade sneaks up on you. I was out at the movies on Sunday night and when I got home, I started up my computer and found a dozen or so e-mails from Twins fans (and some White Sox fans), all alerting me to the Freddy Garcia trade.
Here's how it breaks down …
To Chicago:
– Freddy Garcia
– Ben Davis
– cash
To Seattle:
– Jeremy Reed
– Miguel Olivo
– Michael Morse
Now, in the interest of full disclosure, it must be said that I am a lifelong, diehard Minnesota Twins fan. With that out in the open, I have to say that I don't think anyone who isn't a fan of the White Sox and/or a member of Freddy Garcia's immediate family could look at this trade and conclude that it was anything other than a great one for the Mariners.
Seattle is going nowhere. They are probably going to get worse before they get better, and part of that is going to include getting rid of high-priced veterans like Freddy Garcia. Garcia is 28 years old, he makes a ton of money, he is a free agent after this season, and there was very little chance of him being a part of the next good Seattle ballclub.
That's not to say Garcia isn't a good pitcher, because he is. He's pitched very well this year, far better than his 4-7 record would indicate, and he's a very nice addition to the White Sox. Chicago's offense has been extremely good this year (first in the AL in batting average, slugging percentage and runs scored), so if they needed anything, it was another quality arm.
Still, the price they paid for Garcia is pretty huge. First and foremost, they gave up Jeremy Reed, their top prospect and the guy I ranked as my #4 prospect in all of baseball before this season. Reed's numbers are down this year and his stock may have dropped a tad, but I still think he's definitely a top 10 prospect.
Plus, he is close to major league ready, and could probably have taken over in the Chicago outfield in the second-half of this season, or certainly by the start of next year. He'll be a very good #1, #2 or #3 hitter and solid defensive corner outfielder for a long time, and he immediately becomes the best prospect in Seattle's organization.
Along with Reed, the Mariners also get Miguel Olivo, who was putting together a nice year as Chicago's starting catcher, hitting .270/.316/.496 at the age of 25. He has power, he is hitting for a solid average, he has great speed for a catcher, and he is a capable defender. Olivo is now the heir apparent to Dan Wilson is Seattle, which is, interestingly enough, what Ben Davis was once upon a time.
The third and final player the Mariners got is a minor league shortstop named Michael Morse. Morse is having a very nice season, hitting .287/.336/.536 in 54 games at Double-A before the trade. However, the good offense from Morse this year is above and behind anything he's done in the past. While at Single-A last year, for instance, he hit just .245/.296/.394 in 122 games, and he came into this season as a career .248 hitter with a .368 slugging percentage.
It's possible Morse is making the leap to being a solid player this year (he was Chicago's third-round pick in 2000), but I think it's more than likely he'll end up simply being a toss-in in this deal. Frankly, the Mariners don't need him to become anything in order to win this deal in a landslide.
They've sent away a good-but-not-great starting pitcher who is nearing 30 and free agency for one of the best prospects in all of baseball and a 25-year-old starting catcher who can hit and defend. Both players are cheap for the foreseeable future, both players are at the age where they are going to get better, and both players are ready to be contributors at the major league level.
The Mariners have a lot of work to do to rebuild their team, and it may take them quite a while. This trade is definitely a step in the right direction, and if dealing Garcia is just step one of the process, it is a greay way to start. They can now cross catcher and (presumably) left field off their list of "Positions to Fill for the Future," which is a pretty good haul for a 28-year-old pitcher with a 3.89 career ERA who is free to sign with anyone in about four months.
Contrast what the Mariners got in this trade with what the Royals got for Carlos Beltran and I think it's clear Seattle did far better. Both Beltran and Garcia are free agents at the end of this year, and I think most people would agree that Beltran is the better player. Meanwhile, none of the three prospects the Royals got from Oakland and Houston are as good as Jeremy Reed, and it could probably also be argued that Miguel Olivo is at least as good as anyone Kansas City received.
I think this trade makes the White Sox better for this season, which is a major concern of mine, seeing as though the Twins currently hold a very slim lead over them in the AL Central. However, I am willing to watch Chicago get better this year for the hurt this trade puts on them in the future.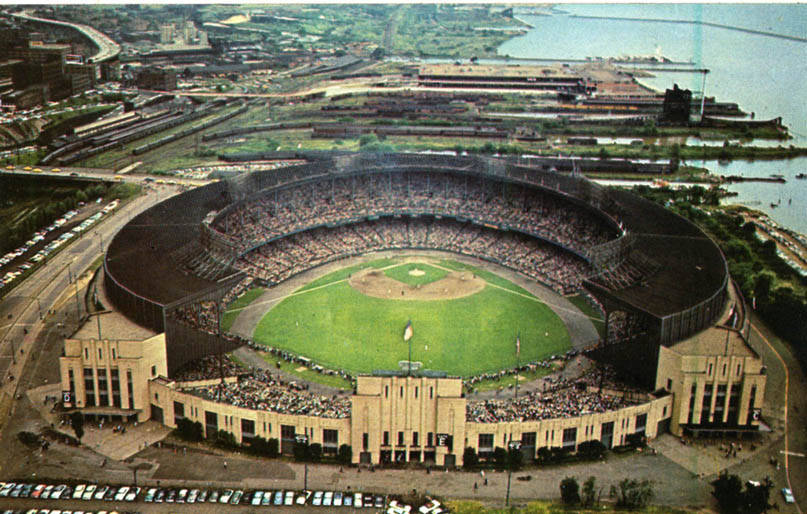 Reed and Olivo looked to me like huge parts of the White Sox from about 2005 to 2010 or so, and I am happy to see them go to Seattle. Frankly, 18 starts from Freddy Garcia isn't worth that much, although the deal and Chicago's future could look better if the White Sox offer him arbitration and then get a couple draft picks when/if he signs with another team during the offseason.
In his short time as the GM of the Mariners, Bill Bavasi has made some very questionable moves, enough bad decisions to make me think of him as a poor GM. However, this deal is even better than I could have imagined the Mariners ever getting for Garcia, and Bavasi should absolutely be commended for that.
Incidentally, the Mariners continue to get value out of Randy Johnson. Back in 1998, they traded Johnson, an impending free agent, to Houston. In return, they got three prospects, including Freddy Garcia. Now they've traded Garcia for three more young players, and at some point down the line I suppose they could end up dealing Reed or Olivo in another deal that restocks their system.
Certainly Johnson has gone on to have some incredible seasons after leaving Seattle, but the growing value the Mariners have received for him shows how some of these free agent-to-be deals can really help a team that is otherwise facing the loss of a good player. The Mariners got 1,096.1 innings and 76 wins out of Garcia, and also got Carlos Guillen (488 games with Seattle) and John Halama (557 innings, 41 wins) out of the original deal. And it's very possible they've just used Johnson to pick up their catcher and leftfielder for the rest of this decade.
As for Chicago GM Kenny Williams … He has also made some questionable moves, but has, at the same time, mixed in a fair number of good ones. That said, I'm glad he's the GM of the team the Twins are fighting, because I think he just made the White Sox a lot weaker for the future in order to make them a little stronger for the present, and it's not the first time he's done so.