High though his titles, proud his name,
Boundless his wealth as wish can claim
Despite those titles, power, and pelf,
The wretch, concentred all in self,
Living, shall forfeit fair renown,
And, doubly dying, shall go down
To the vile dust from whence he sprung,
Unwept, unhonored, and unsung."
— Sir Walter Scott, "The Lay of the Last Minstrel"
Utility guys don't retire, we kind of fade into the background."
— Andy Green, Padres manager
In baseball, few can agree on what constitutes an ideal retirement. For baseball's biggest stars, economic incentives can conspire to keep a big name on the field long after his prime, and result in embarrassing marketing-driven farewell tours that distract from the game on the field. But for the players just below their level, players whose moments of stardom did not quite catapult them into the stratosphere, retirement is merely a soft silence. Those players deserve more recognition than they're frequently given.
For many years, Joe DiMaggio was held out as the paragon of a good retirement: at 36, he retired after his 1951 season, the first of his career in which he finished with an OPS below .800. This year, David Ortiz enters the baseball hereafter on the back of another remarkable season, one of the best in a truly extraordinary career. But most players have their retirement chosen for them, as free agency leaves them by a phone that never rings.
Skip Schumaker made it official back in March, while he was in spring training camp with the Padres. So he texted Padres manager Andy Green, a former infielder who collected 265 plate appearances in parts of four seasons. Green explained it this way:
He has an aversion to the word 'retire' — he thinks those are reserved for Peyton Manning and people who have celebrated storied careers … But his journey is complete.

Utility guys don't retire, we kind of fade into the background.
It's true that they do. But I don't agree that they always should. Let's take a look at some of these Rosencrantzes and Guildensterns of baseball.
First, Schumaker himself, a man who logged nearly equal defensive innings at second base and in the outfield, but who also appeared as a pitcher in four games, retiring with a career ERA of 4.50. (If he had at least 2,000 innings pitched, he would have the 368th-best ERA of all time, but he fell 1,996 frames short.) Schumaker, a fifth-round pick, got 2,963 plate appearances in the minors, 3,582 plate appearances in the majors, and 60 in the playoffs. Every team has guys like this. Few of them last a decade in the Show.
Chone Figgins started out as a utilityman, too, but he became so much more. Drafted as a shortstop, he moved second base in the minors, and in his rookie year, 2003, he played second, short, left and center. The following year, he was switched to third, a position he had barely played as a professional, and he wound up spending more time there than at any other position in his career, though he received more than 190 starts each at second and in center, and more than 15 starts at shortstop and each corner outfield position.
Figgins's defensive versatility was greatly aided by his terrific speed: he stole 341 bases in his career and led the majors in stolen bases with 62 in 2005. He became equally notable for his extraordinary batting eye: he led the American League in walks with 101 in 2009 despite hitting only five home runs, one of only 11 players since 1980 to record a 100-walk season with 10 or fewer home runs.
(The complete list: Brett Butler, Daric Barton, Keith Hernandez, Kevin Seitzer, Mike Hargrove, Rickey Henderson (did it four times), Toby Harrah, Tony Phillips (three times), Wade Boggs (three times), Willie Randolph.)
He was such a sabermetric darling that he even inspired the name of a statistical projection system. Figgins then signed a four-year, $36 million contract with the Mariners after that magical 2009, and he turned 32, and no one really knows quite why he stopped being an effective ballplayer, but he did. He was 38 this March when he formally retired.
Jamey Wright may have been one of the more anonymous players ever to manage a 19-year career in the majors. A first-round pick taken out of high school in Oklahoma by the Colorado Rockies in their first year of existence, 1993, he shot through their minor league system and debuted in Denver in 1996 at the age of 21, making 15 starts with a 4.93 ERA and a 1.1 K/BB ratio, which in Coors Field in 1996 was actually good for an ERA- of 95.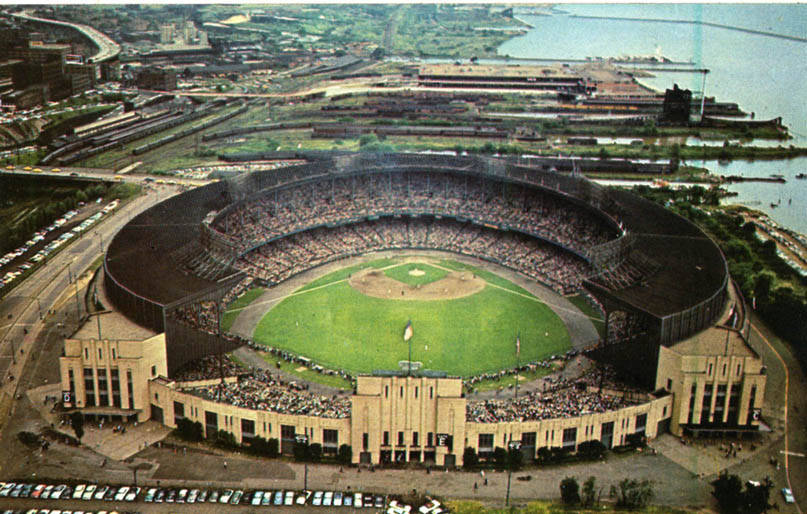 The rest of his Rockies career was pretty similar: sky-high ERAs that managed to be right around league average once you adjusted for park effects, and just about equal numbers of walks and strikeouts. Of course, the fact that he was a cost-controlled league-average starting pitcher made him quite valuable to the Rockies, and they sent him to Milwaukee as part of the three-team deal that brought Jeff Cirillo to Blake Street.
Wright didn't blossom into an ace when he came down to a lower altitude. He was basically the same guy he was in Colorado: an ERA right around or a little above league average, a strikeout-to-walk ratio right around 1. In his career as a starter, he made 248 starts, threw 1,475.2 innings, and did it all with an ERA of 5.13 and a strikeout-to-walk ratio of 1.1. Beginning in 2008, at the age of 33, he was shifted into the bullpen for good, and he spent his last seven seasons there, throwing at least 58 innings every year.
What's amazing is that he managed to keep doing that for two decades. Wright played for 10 teams in his career, and he pitched a total of 2,036.2 innings. As the Oklahoman newspaper wrote in 2013, "Eight consecutive seasons Wright has reported to spring training as a nonroster invitee. Eight consecutive seasons Wright has made a major league roster."
He's one of just 114 pitchers since 1980 to throw at least 2,000 innings, and one of only 29 in that time who spent 19 seasons in the majors. After sitting out the 2015 season, he signed a minor league contract with the Dodgers in spring training this year, and finally hung up his spikes after eight appearances, 20 years after his major league debut.
Ryan Ludwick was a bit like Figgins: a utilityman who forced his way into a starting role. Originally drafted by the Athletics, he was traded to Texas in the Carlos Pena deal a few months before he made the majors, then swapped to Cleveland for Ricardo Rodriguez and Shane Spencer a year and a half later.
He had a tough time establishing himself: from 2002 to 2005, he collected just 365 plate appearances in Oakland and Cleveland, with a batting line of .237/.299/.416. The Tigers picked him up in 2006 and kept him in Triple-A all year, as he turned 27 in July. They let him go at the end of the year.
And then his fortunes changed. The St. Louis Cardinals picked him up, called him up in May, and kept him on the team for the rest of the year. He collected 339 plate appearances — nearly doubling his career total — and bashed 14 home runs while playing the outfield corners and occasionally subbing in center. He was worth 2.1 WAR, tripling his career total to that point. But no one could have predicted what he'd do in 2008.
Given a starting job for the first time in his career at the age of 29, he suddenly became one of the best hitters in the major leagues: 37 homers (tied for fourth in baseball), .408 wOBA (10th in baseball), and 151 wRC+ (ninth in baseball), a Silver Slugger award, and his first and only All-Star appearance.
Injuries and age kept him from reaching those heights again, but he still swatted 22 homers in 2009 and 26 more in 2012, gathering more than 2 WAR both years. Ever after his All-Star campaign, he was a starter when he was healthy, which was always a struggle; 2008 was the only time in his career that he played more than 140 games.
In the annals of baseball "'dwicks," Ryan's the second-best of all time, well ahead of his older brother Eric Ludwick and Ray Chadwick, a reliever who retired with an 8.35 ERA in four seasons, and behind only Triple Crown winner Joe Medwick, who really hated it if you called him by his nickname "Ducky Wucky." Sadly, because we can't have nice things, Ryan Ludwick never had a nickname that caught on.
Brad Penny's career largely overlapped with that of Jamey Wright. Penny was drafted in 1996, the year Wright debuted, and was a fellow Oklahoman. For most of his career, he was basically an innings-eater, but in 2006 and 2007 was recognized as one of the better pitchers in the National League, garnering two All-Star appearances and in 2007 finishing third in the Cy Young voting.
(His two best seasons were probably 2001 and 2007, the only times he cleared 4 WAR, but he topped 3 WAR every year from 2003-2006. However, since he was pitching in the mid-2000s, his ERA was almost always closer to 4.00 than it was to 3.00, which made him look more serviceable than great. Don't curse him for his nature, don't blast him for his wrongs.)
Most of the time, he was basically a solid innings-eater. That's the role he played on the World Champion 2003 Marlins, when at 25, Penny was practically the old man on a staff that featured 21-year-old Rookie of the Year Dontrelle Willis and 23-year-old Josh Beckett, who was World Series MVP.
But it was a split career for Penny, as for so many pitchers. From 2000 to 2007, his age 29 season, he threw 1,365.2 innings and collected 24.4 WAR, 19th-most in baseball, just behind Barry Zito and just ahead of Brandon Webb. Then he turned 30, and the bottom fell out. From 2008 to 2014, he threw 559.1 innings and collected just 2.4 WAR, second-worst in baseball for that period among all pitchers with at least 550 innings. (He was just ahead of Jerome Williams, and just behind Alfredo Simon.)
As Sylvester Stallone says in the film Creed: "Time takes everybody out. It's undefeated." For most, there are few things more difficult in baseball than keeping your skills after turning 30. Penny kicked around a while, but he was never the same man he was in his 20s.
And so many others hung up their spikes this year. David Murphy was a hitter much like Ludwick, a man who played all three outfield positions and hit homers when he was in the lineup; Randy Wolf was like a cross between Brad Penny and Jamey Wright, a man who had a couple of fine seasons in his 20s and then managed to stay in baseball for another decade, pitching reasonably effectively as a journeyman lefty starter for hire. Willie Bloomquist was, if anything, more Schumaker than Schumaker: he played at least five different positions in 10 of his 14 seasons, and managed more than 400 plate appearances just once. (He never pitched, though.)
Grant Balfour lasted 12 seasons as a reliever and made his lone All-Star appearance at the age of 35, succeeding despite one of the more ill-omened names in bullpen history, right behind Bob Walk and Eric Plunk. Nick Masset pitched for eight years and Anthony Varvaro for six; bullpen arms are fungible, and there's always another struggling starter in your minor leagues to convert and throw onto the sixth-inning bonfire.
And then there were the almost-weres. Phillippe Aumont was a fireballing French Canadian selected 11th overall in the 2007 draft, then sent to Philadelphia two years later in the deal that brought Cliff Lee to Seattle. He made Baseball America's top 100 prospects list in 2008, 2009 and 2010, which isn't bad for a relief prospect. But he just couldn't stay healthy, and when he retired he had just 43.2 innings under his belt. (His trade mates Tyson Gillies and J.C. Ramirez were little more effective.)
Philip Humber's story is only slightly better. The third overall pick in the 2004 draft, Humber was traded to Minnesota in the Johan Santana deal, but he became better known as a poster child for the pitcher abuse at Rice University. As Michael Baumann wrote in 2013: "In 2004, three Rice University pitchers were drafted in the first eight picks. All three — Philip Humber, Jeff Niemann and Wade Townsend — suffered shoulder injuries shortly after turning pro." But the story had a brief happy coda.
Like Ludwick, Humber struggled to establish himself in his first five years in the majors, accruing a 5.26 ERA in 51.1 innings for three different teams. He signed with the Chicago White Sox as a 28-year-old free agent in 2011, and he finally had the year everyone was hoping he'd have when he was first drafted: 26 starts, 163 innings, a 3.75 ERA (85 ERA-), 3.2 WAR.
The next season, on April 12, 2012, he twirled the 21st perfect game in major league history.
(There were three perfect games in 2012. There have been none since then.)
And… well, unfortunately, that was just about it. The rest of 2012 went disastrously, as he managed only 102 innings all year and his ERA ballooned to 6.44. (In 24 games after the perfecto, he threw 87.2 innings and yielded 72 earned runs, an ERA of 7.39.) The following year, in Houston, he pitched 54.2 innings, with an ERA of 7.90. He was in Triple-A with Oakland the year after that. In 2016, he formally announced that he was retiring. There just wasn't anything left in his arm.
These players — role players and also-rans who may have had a brief moment of glory before fading back into the crowd — don't typically get fawning retrospectives when they hang them up. They certainly don't get farewell tours. They imprint themselves on a few moments and are remembered at their high school as one of the best players who ever came through town, and by a few fans who were at exactly the right age when they had one of their greatest moments. Every one of us has a Joe Shlabotnik in our hearts.
Every year, a new crop of hopefuls comes up. Few of them accomplish even half of what Ludwick, or Wright, or Figgins managed. Even as we lionize the true stars of the game, like David Ortiz — and, to a lesser extent, David Ross, who's basically the David Ortiz of backup catchers — it's worth remembering the men who gave the game its texture. The 24th man on the roster. The backup. Gone, but not entirely forgotten.
Alex is a writer for The Hardball Times.