Take heart Marlins fans—you have Larry Beinfest.
Right now, he is the only thing about the management side of the club that can be referred to as "major league." As to the trade of Miguel Cabrera and Dontrelle Willis for outfielder Cameron Maybin, left-handed pitching prospect Andrew Miller, right-handed pitcher Dallas Trahern, fireballer Eulogio de la Cruz, Burke Badenhop, and Mike Rabelo I think Beinfest did a good job. The Marlins need young pitching and they landed the highly touted Miller and three right-handers that may be useful to the Marlins. Both Trahern and Badenhop have decent command for their age and de la Cruz probably has the most live arm, though it is the most erratic.
The biggest concerns regarding Trahern and Badenhop are they rely on their defense to get outs (especially Trahern, who's a sinker baller) and that is not the Fish's forte at the moment. Right now they need to collect arms for a starting rotation that posted a 5.49 ERA (no starter had an ERA+ of 100 or more) with 54 unearned runs last season. The fact that the pitchers they received having decent control bodes well considering that the 2007 starting staff gave up over four walks per game.
Bottom line, they will not be worse than what they've had. It will be interesting to see how many will see time on the 25-man roster in 2008.
The worst part about this deal is that Jeffrey Loria and David Samson hid behind Beinfest when it came time to explain things. Beinfest made this trade because the higher-ups (I thought Kareem-Abdul Gaedel would enjoy seeing the word "higher" used in the same paragraph as his name) wanted it done.
Worse still, they made him the shill for a new ballpark.
"We need a venue and a different revenue stream. That's what this is about … right now with our revenue structure, we have been challenged. Josh Beckett, Mike Lowell, a lot of good players have been moved and not retained because of our limitations and our challenges with our payroll, and that's directly related to our revenues. This happened again today. We are hopeful in the future this will end and we will retain top talent."
Bottom line, the dynamic dimwits Artman and the boy blunder Robbin' are again informing us that they need a new ballpark.
They would have it right now if they weren't so bloody greedy. Every time they get close, they move the goalposts to reduce their contributions to the project. The funding gap, once set at $60 million was narrowed down to $10 million after the Orange Bowl site was being vacated by the University of Miami. This left the money earmarked for upgrades of the facility available for the long lusted after "Fish-Bowl."
The Marlins were $10 million dollars away from getting their alleged franchise saving ballpark. In baseball terms, that peanuts—it's about what the Reds will be paying a guy to pitch the ninth inning of games in which they're ahead by three runs or less. It's a small cut out of their revenue sharing checks; it is one year of MLBAM revenue with change left over. It's what David Samson spends yearly on human growth hormone, elevator shoes and proctologists so he can get out of the wedgies he receives at Star Trek conventions.
Piece of cake, right?
Wrong.
When news of that extra $50 million reached Loria's greedy little ears he felt that the bulk of that money should go directly into his pocket. Citing a less than optimal location for the new stadium, Loria used that as an excuse to try to reduce his contribution by $30 to 40 million.
Further, no sooner had this bit of news gotten out when Jeffrey Loria's financial advisor (also Bud Selig's Samson-esque sidekick) Bob DuPuy broke wind making the following sound:
"The last thing you want to do is build a brand-new ballpark down there and have the team fail. Everybody recognizes that. The level of contribution the team makes has to be commensurate with what they believe they're going to be able to generate from a new ballpark and be viable."
It didn't end there. DuPuy also asked: "We are getting to the point where we need to make a decision—either you want to retain Major League Baseball or you don't."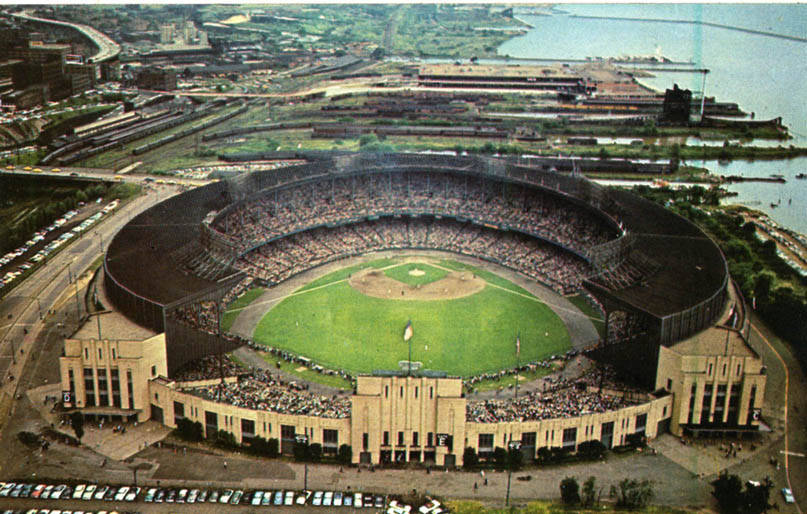 What DuPuy ignores is this: They want major league baseball—they do not want Loria and Samson. They sure as hell don't want to give them several hundred million dollars worth of free money knowing full well that they'll use their contributions as an excuse to keep payroll costs low. Samson tipped their hand in April 2006, in an interview with MLB.com:
It depends what the deal looks like. In cities where the public has fully built the stadium, I can understand the expectations for the payroll to be high. In a community where right now we've offered the fourth-largest contribution in the history of new stadiums, there is certainly a correlation between that contribution and what the payroll can be.
They have already primed the public for this inevitability. They wouldn't open their books to demonstrate their "financial need" (mostly because there isn't one) and you can bet that they won't open them to show that their contributions to the project are so onerous that they still cannot afford a competitive payroll.
So noxious was the stench from these bits of synaptic flatulence that Hi and Loist let it be known that they were pulling out a page from the classic tome "How to Lose Customers and Influence Indifference" (Copyright 2003, Vanity Press Quebec, also available in English) and going to Puerto Rico to play part of their schedule.
Of course this worked so well the first time that the Expos ended up in D.C. It begs the question: Are they trying to kill off any remaining interest in the Marlins so they can move the club? They're using the same strategy used to destroy the Montreal market. Do they really want to loose these two franchise assassins (never forget, you need two asses to spell assassin) on a third region? Are they using it as leverage to get funds tabbed for schools, libraries, infrastructure etc. into the grubby hands of the biggest corporate welfare queens this side of Carl Pohlad's soggy Depends?
No matter how you look at it, this much is clear: The Florida Marlins have come agonizingly close to getting their field of schemes (with apologies to Neil deMause) but each time they do so, they move the goalposts.
This tells us two things: One, Loria and Samson are making healthy enough profits that they can afford to wait until they get a deal to their liking. Any stated urgency is simply bogus, were they that desperate, a deal would have been brokered by now. The second thing it tells us is if ground is finally broken, you can bet that the fiscal succubi* that are Loria, Samson and MLB will demand changes to the deal in their favor once the project has hit the "no turning back" stage. They will demand concessions or announce that they are pulling out of the project and returning to Dolphin Stadium.
Ignore Wayne Huizenga's threats about wanting the Marlins out. Don't forget, the reason the Marlins want a new stadium is that Huizenga gets a sizeable chunk of any stadium revenue (that usually goes to the team). He's not going to say "no" to more easy money. His threats are just a professional courtesy from one fiscal succubus* to another.
This week The Miami Herald reported that a new stadium plan has been unveiled that reduces the team's total commitment by $55 million—however it requires more upfront money by the club. Of course, they could use their revenue sharing contributions toward this. Samson, continuing his quest to be the next great stand-up (on a footstool) comic stated that the Orange Bowl site is fine since they're not 'site-specific' … just "South Florida specific." Of course this is right after Loria said he wanted to reduce his share because of the location—doesn't that (wanting tens of millions of dollars be put into his pockets) qualify as "site-specific"? It's as if the left cheek doesn't know what the right cheek is farting.
I feel for Marlins fans. They do not deserve this greedy mismanagement of their team. They are on the short list (Samson doubly so) of the worst owners ever to be inflicted on professional sports. They are Bill Wirtz; they are Charles Comiskey; they are the Bidwell family; they are the polyps in the bowels of how major league baseball does business.
I take that last line back.
They are no longer polyps; they are now cancers and should be treated accordingly.
A personal message to Marlins fans. I know some of you feel I hate the Marlins. I don't, I wrote the following on my blog not long ago:
"I've enjoyed watching the talent that the Marlins have produced. The 2003 team was a joy to watch. Larry Beinfest may well be near the top among major league GMs. I have never been shy in expressing my admiration for his fine work. What I hate is Marlins ownership … I saw them actively destroy any last hope for Montreal Expos fans. I know how they operate, they are worse than Bud Selig and Scott Boras combined and compounded."
I want Loria and Samson out of South Florida. I want them out of MLB. I hope that one day the Florida Marlins have an owner who cares about the team. I hope Larry Beinfest and his staff are still there, and I hope you avoid the fate of the Montreal Expos.
References & Resources
* fiscal succubus pl. succubi: A corporate entity known for swooping in when they perceive their target is in a state of obliviousness. They come in and attempt to screw people out of every last penny of tax revenue paid. Then they will return repeatedly since they can never be satiated. Those unfortunate enough to come into contact with them state that they experience a notable feeling of defilement.
See also: Carl Pohlad, Jeffrey Loria, David Samson, Bud Selig and Peter Angelos etc.