I hesitate even to write about the Hall of Fame, since the voters have made such a shambles of the process in recent years. What once was a fun exercise—discussing who should be in and who should be out—has been turned into a chore by the baseball writers. Certain candidates stay on the outside, with only the most specious of arguments to support their exclusion, and that's how we end up with a year like 2013, in which no one was elected by the writers.
Well, I refuse to permit the writers' loss of perspective to spoil my fun. With apologies to catchers everywhere, let's talk about the most oft-ignored position in Hall of Fame voting: third base.
Eleven major league third basemen have been elected to the Hall. Think about that: only 11, in the entire history of baseball have been adjudged to be worthy of enshrinement. That, of course, doesn't include Paul Molitor or Cal Ripken, Jr., both of whom earned their stripes at other positions (if you include designated hitter as a position, in Molitor's case). It also doesn't include Negro League stars like Ray Dandridge and Judy Johnson, to whom comparisons are difficult.
(Further, that number doesn't include Johnny Bench. If I may digress for a moment: as a child, I knew Johnny Bench was a big star, but for a while, I had no idea that he had been a catcher. He played third base for the Reds at that time, after all. In fact, my heart was broken at the first game I ever attended, when I arrived at Cincinnati's Riverfront Stadium to discover that Wayne Krenchicki was starting at third for the Redlegs that day. I may never recover from that disappointment; I know I'll never forgive Krenchicki.)
I say we need more third basemen in the Hall of Fame. No, I'm not the first to say that, but I'm the guy that's saying it today. Not-so-coincidentally, I just happen to have three excellent candidates for enshrinement, two of whom retired last year, and one who remains active.
Let's mention my first proposed candidate, and then we can move on to the interesting debates. Chipper Jones will be inducted into the National Baseball Hall of Fame. I know, I'm teetering out here on this limb, aren't I? That's not exactly a bold statement.
There may be some argument on this point, but there shouldn't be. Over a 19-year career in Atlanta, Jones hit .303/.401/.529. His 468 homers place him 32nd on the all-time list (ahead of Dave Winfield and Ripken, just behind Stan Musial, Willie Stargell, and Carlos Delgado, of all people), though he'll be given less credit for that, given the era in which he played. Jones also compiled 85.1 wins above replacement in his career, which places him fifth among third basemen in the history of baseball.
Jones scores well on all the measures that Hall of Fame voters have traditionally cared about. Plus, when you consider that those voters appear to give a bit of extra credit to a guy who plays his entire career in one uniform, Chipper should be a lock when he becomes eligible in 2018.
Now that we have the easy one out of the way, let's dig deeper. These next two are likely to be more controversial than Jones, but they shouldn't be. I'll discuss them together since, in some ways, they have similar cases for enshrinement.
Before I tell you their names, take a look at this list. These are the top ten third basemen in career WAR, according to Baseball-Reference; only players who played more than half their career games at the hot corner are included.
1. Mike Schmidt, 106.6
2. Eddie Mathews, 96.1
3. Wade Boggs, 91.0
4. George Brett, 88.4
5. Chipper Jones, 85.2
6. Brooks Robinson, 78.4
7. Adrian Beltre, 70.7
8. Ron Santo, 70.6
9. Scott Rolen, 70.0
10. Graig Nettles, 67.9
Adrian Beltre and Scott Rolen are Hall of Famers, in my opinion. (I'll let someone else make the case for Graig Nettles.) Here's why.
First of all, take a look at Jay Jaffe's JAWS rankings for third base. JAWS is a quick and dirty way to evaluate a player's Hall of Fame credentials by comparing him to players who have already been inducted at his fielding position. Basically, it averages a player's career WAR and peak WAR; what's important for our purposes is that we can compare Rolen and Beltre with other third basemen.
Rolen and Beltre (and Chipper, for that matter) each rate above the average Hall of Fame third baseman in both career WAR and peak WAR. Every eligible player ahead of these two (three) has already been inducted.
Of course, just because they have above-average credentials by these metrics doesn't mean that they are actually Hall-worthy. A number of undeserving players are in the Hall, bringing those averages down (Freddie Lindstrom, anyone? Jimmy Collins?), and the last thing I want to do is dilute the Hall even further by electing marginal candidates. But, if nothing else, JAWS shows that Rolen and Beltre deserve to be in the conversation, whatever that means. Both have been very good third basemen, historically good even.
If you just look at the traditional numbers that Hall of Fame voters have preferred, neither Rolen or Beltre are going to bowl anyone over. For his career, Rolen hit .281/.364/.490 with 316 homers (tied with Ron Cey for 117th all-time) and 1287 RBI (115th). In addition, Rolen only managed 2077 hits in his career, thanks largely to a penchant for getting injured often.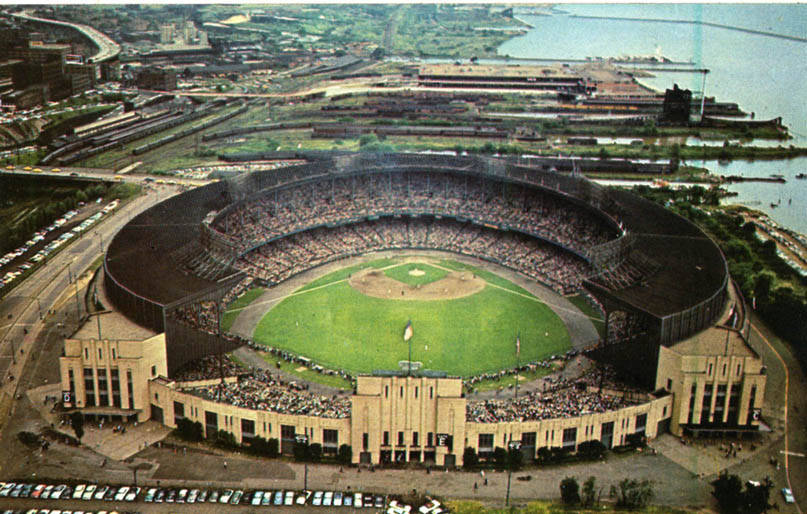 Beltre, of course, is still building his Hall of Fame resume and, at age 34, he's coming off yet another outstanding season in Texas .315/.371/.509, 30 homers). In his career, he has compiled a slash line of .282/.334/.478 with 2426 hits, 376 homers (tied with Carlton Fisk for 70th all-time), and 1307 RBI (105th). When it comes time to weigh his Hall of Fame credentials, Beltre will face a problem with perception, I'm afraid. Until the last four seasons, Beltre had only had one really special season with his bat (2004), though that season was very special indeed.
If the voters based their decision strictly on those traditional numbers, I doubt either player would be elected. Rolen's rate stats were a little better than Beltre's (thanks primarily to some very uneven performances early in Beltre's career), but Beltre has the edge in the counting stats (due to Rolen's injury history; in 16 years, Beltre has actually played 238 more games than Rolen, who played 17 seasons).
What puts these guys over the top in this discussion is that they each had an elite skill: defense. If it weren't for the sheer brilliance of Brooks Robinson, there is a very good argument that Beltre and Rolen would be the two best fielders ever to man the hot corner. That has to count for something, right?
Let's look at a very imperfect measure before we delve into the advanced metrics. Rolen won eight Gold Gloves in his career. Beltre has won four (so far), but for the first seven years of his career, there was a good reason he didn't win the award: he was playing in the National League, with Scott Rolen.
I know, Gold Gloves are a flawed way to tell who was the best fielder in a given year. Very flawed. For the purposes of this discussion, however, it does tell us that these guys were considered to be the best by their contemporaries, and that has some predictive value in analyzing how Rolen and Beltre will be viewed by the Hall of Fame voters.
I feel dirty now that I've used the Gold Glove award to bolster my argument. Please don't hold it against me.
Let's talk about Defensive Runs Saved, a measure of how many runs a player saved over and above what an average player would have saved. Beltre is second all-time among third basemen, with 182. Scott Rolen is 11th, with 175. The best, of course, is the aforementioned Brooks Robinson, who saved an astounding 292 runs beyond an average player (which doesn't even include the 1970 World Series. Johnny Bench still has nightmares about that Series.)
It gets better. When we expand, and look at runs saved by players from every position on the field, Beltre and Rolen look even more impressive. Beltre is eighth all-time in baseball history, behind such luminaries as Mark Belanger (the only eligible non-Hall of Famer ahead of either Beltre or Rolen), Ozzie Smith, Roberto Clemente, and Willie Mays. Rolen is 11th, tied with Barry Bonds, and just behind Cal Ripken.
Consider that for a moment. These two players have saved more runs than almost every player that ever put on a glove, except for a few legends. Does the Hall of Fame case look a little stronger now?
I submit that it does. There's a great case to be made that Adrian Beltre and Scott Rolen are among the top ten third basemen who have ever played, and among the top three defensive third basemen. If that isn't a Hall of Famer, please explain the qualifications to me.
Prediction time. If you've read this far, you know that I think Chipper Jones, Adrian Beltre, and Scott Rolen are all Hall of Famers. If we are going to be realistic, and concede that Hall voters often get it wrong, what are we to make of these three guys? Here's what I think will happen:
Chipper Jones should be a lock. I'll say he's going to make it, in the first year of eligibility.
Beltre, who just surpassed Rolen in career WAR this year, is a Hall of Famer right now, in my opinion. With a chance at 3000 hits, Beltre will likely be a shoo-in by the time he retires. Unless he gets injured tomorrow, he'll be enshrined in Cooperstown eventually (though it almost definitely will not be a first-ballot slam dunk).
Rolen is a trickier case. The injuries that robbed him of much of his career, and hampered his ability to accumulate the raw numbers that Hall of Fame voters want, will negatively impact his chances at election. If it weren't for those injuries, Rolen would have been easily elected. As it stands now, however, I think he's going to fall just short.
And that is a shame. All three of these guys are deserving.