It's getting to be about that time. Pitchers and catchers have made their way to camp, and the rest of the players have joined them. Spring training is upon us and with it another baseball season. Time to start dusting off the crystal ball to see what surprises 2008 holds in store for us.
Of course this being The Hardball Times, by "crystal ball" I mean "data and an Excel spreadsheet."
The Set Up
One site that gives baseballdom an interesting idea of what to expect is Greg Rybarczyk's Hit Tracker. It's an ambitious site that tracks every homer.
The site is a lot of fun to look at over the season, and it also offers important clues as to how players will do in the upcoming season. Rybarczyk classifies all homers into 3 categories: 1) No Doubters: moonshoots that go well over the fence, 2) Just Enoughers: those that eke over the wall by the thinnest of margins, and 3) Plenty: all other homers.
Personally, I'm especially interested in that second group. Last year, 29 percent of all MLB homers were Just Enoughers—29.1 percent in the NL and 28.9 percent in the AL. A player whose total is heavily dependent on these shorter long balls is not a good bet to maintain his power. Many of those balls could end up on the warning track with just some slight changes in wind, weather, or other factors.
Alternately, someone with correspondingly few Just Enoughs should be due for a rise in power. If someone can hit his share of obvious homers, a deficiency of shorter ones is probably just the breaks not falling his way.
It ain't perfect, but it's a handy little tool to use when forecasting how players will do in the upcoming season.
Players
So which players veered the furthest from the normal 29 percent? Well, first I want to divide this up into groups based on homers hit. The fewer homers someone hit, the easier it is to veer dramatically from the league average. I'll look at guys with 30+ homers and then 20-29 homers. I'm judging them by percentage that just sneaked out.
So which players with 30 or more depended the most on Just Enoughers? These guys:
Player          Cheap   Total       %
Brandon Phillips   14      30  46.67%
Jim Thome          15      35  42.86%
David Wright       12      30  40.00%
David Ortiz        13      35  37.14%
Matt Holiday       13      36  36.11%
For the most part, these numbers aren't too extreme. That's because 1) there aren't too many guys who hit 30 homers in a year, and 2) it's tough to get this many homers unless you really have a lot of power.
Most of these guys only hit a few more than they should have. Matt Holliday, for example, had four more Just Enoughers than a man with 21 non-Just Enoughers would normally have. Then again, he hit 36 the year before, so I don't fear for his future.
Brandon Phillips is as likely as anyone to fall to earth. He had nearly half of his homers ever so narrowly escape the ballpark. He's young, so he could always see his power go up, but his 30 homers last year nearly doubled his previous best. Making his case extra interesting, the Reds just signed him to a fat new contract, at least partially because of his power numbers. He could be a disappointment.
David Wright is another good bet to decline. Hit Tracker also tracks "lucky" homers—those which left the yard only because of wind, weather and other factors beyond the batter's control. (Yup, Hit Tracker also notes those factors for all homers.) Wright had 10 and only one other batter in MLB had more than seven.
Here are the 30-somethings who avoided Just Enoughers:
Player          Cheap   Total       %
Carlos Beltran      5      33  15.15%
Pat Burrell         5      30  16.67%
Adam Dunn           7      40  17.50%
Albert Pujols       6      32  18.75%
Dan Uggala          6      31  19.35%
All National Leaguers. The lowest AL was Tampa Bay surprise Carlos Pena, who had 10 cheap shots among his 46 homers, 22 percent overall.
For Beltran, in two of the previous three years, he was right around 40 homers. This year, he hit as many long homers as one would expect, but his borderline shots kept falling just short of the border. He's an excellent bet to bounce back.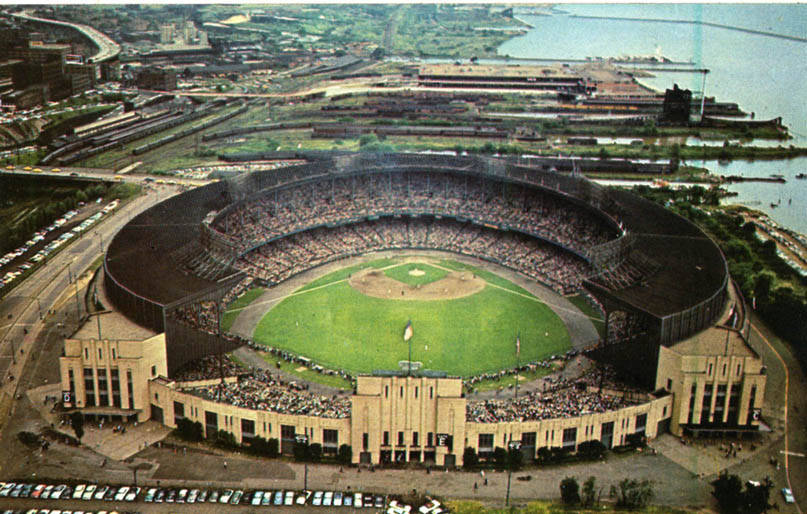 Now for the 20-29 homer guys:
Player              Cheap    Total       %
Geoff Jenkins          10       21  47.62%
Jack Cust              12       26  46.15%
Mike Lowell             9       21  42.86%
Ryan Zimmerman         10       24  41.67%
Chipper Jones          12       29  41.38%
It makes Brandon Phillips look especially bad that only one stinkin' guy over 20 homers was a more extreme Just Enougher.
According to this, Geoff Jenkins, who signed a new contract with the Phillies this off-season, could be on the verge of a major collapse. He was terrific in 2005, but the next year—at age 31—he lost 20 points off his batting average and much of his power. Last year his batting average fell by another 15 points, and only his flukey power bounce masked his continued decline.
A very good player who falls apart in his early 30s is an all-too-common tale in this sport, and that's what you should expect to happen to Geoff Jenkins in 2008. Hell, if I lowered the cutoff to 15 homers, he'd still have the greatest percentage of cheapies.
As for Ryan Zimmerman, he's so young he could see his power numbers go up, Just Enoughers be damned.
Here are those who scorned short homers:
Player           Cheap   Total       %
Gary Sheffield       1      24   4.17%
Carlos Guillen       2      21   9.52%
Frank Thomas         3      26  11.54%
Travis Hafner        3      24  12.50%
Sammy Sosa           3      21  14.29%
Matt Stairs          3      21  14.29%
This time it's all AL players—Xavier Nady of Pittsburgh (three cheapies out of 20) just misses the cut.
How 'bout that Gary Sheffield, eh? And his teammate Carlos Guillen just behind him. Just what Detroit needs—more signs that their offense will be unstoppable this year.
I'm not going to bother charting out the guys at 10-19 homers. The king of Just Enoughers was Randy Winn, who had 10 of his 14 shots just sneak over the wall. To put that in perspective, that's nearly as many cheap homers as Prince Fielder, who hit 12 among his 50 overall dingers.
Pacing the AL was Brian Roberts, who has been the subject of plenty of trade rumors this offseason. Exactly two-thirds of his 12 shots slipped over the fence.
Teams
What can be applied to players can also be applied to teams. I took everyone in the Hit Tracker database, and noted what team they played for to see if any franchises are due for a rise or fall in homers next year.
There are two problems with this. There's roster overturn every season admittedly, but most teams are bringing back their same basic starting lineup, even if all tweak it a little.
Also, some players change teams in midseason. When a player like Russell Branyan end up hitting homers for three teams in one year, I don't know which ones his cheap homers came for, so I assign them all to the team he played the most for. That ain't good.
Fortunately, Hit Tracker does divide up playing time by league, so it's only an issue if a hitter played for multiple teams in one league. And in this case, that means a lot. No player who hit more than 12 homers in 2007 played for multiple teams in one league. The bigger hitters than changed their uniforms—men like Ty Wigginton and Mark Teixera—also switched leagues. So this irregularity hurts my numbers far less than I would've guessed.
The chart below not only ranks all teams by percentage of cheap homers, but also has a special column—Expected Homers. If 29 percent of all homers in MLB were Just Enoughers, then 71 percent of all remaining homers should be obvious homers. The Expected column is home runs minus Cheap divided by 71 percent—how many homers a team should have gotten if it had the routine level of borderline shots.
Team        Cheap      HR         %   Expected
SFG            56     131    42.75%        106
DCN            51     123    41.46%        101
OAK            66     171    38.60%        148
BOX            60     166    36.14%        149
MIN            41     118    34.75%        108
MIL            79     231    34.20%        214
LAA            42     123    34.15%        114
SEA            48     153    31.37%        148
BAL            44     142    30.99%        138
CWS            58     190    30.53%        186
KCR            31     102    30.39%        100
HOU            50     167    29.94%        165
CIN            61     204    29.90%        201
COL            51     171    29.82%        169
PIT            44     148    29.73%        146
LAD            38     129    29.46%        128
ATL            51     176    28.98%        176
ARI            49     171    28.65%        172
CLE            51     178    28.65%        179
SDP            47     171    27.49%        174
FLO            54     201    26.87%        207
TEX            47     179    26.26%        186
NYY            49     201    24.38%        214
NYM            43     177    24.29%        189
TBD            45     187    24.06%        200
PHI            49     213    23.00%        231
CHC            34     151    22.52%        165
STL            30     141    21.28%        156
DET            37     177    20.90%        197
TOR            31     165    18.79%        189
The top three teams all play in pitchers' parks, where there probably should be a higher percentage of balls sneaking over, but not this much. If the Giants were around 33 percent I could shrug off their total, but not when they're over 40 percent.
The two National League teams with the fewest homers last year—the Giants and Nationals—actually had quite a bit less power than their numbers appear. That can't be good for them. If you're curious, 11 of Barry Bonds' 28 just sneaked over.
Boston's biggest boppers had many just slide over the fence—David Ortiz (13 of 35), Manny Ramirez (8 of 20), Mike Lowell (9 of 21), Jason Varitek (8 of 17), and Kevin Youkilis (7 of 16). Ramirez has the excuse of battling injuries all year, but with that many guys scoring excessive cheapies, the Red Sox could be due for a noticeable power downturn in '08.
The Brewers led baseball in cheap homers with 79, easily outdistancing the second place A's, who had 66. Sure, the Brewers had the most homers as well, but that's a helluva gap. Part of it was caused by the departed Jenkins, but they also had Bill Hall (7 of 14) J. J Hardy (10 of 26), and to a lesser extent Ryan Braun (12 of 34) hitting a bit more than one would expect.
Contrasting with the Brewers, their division rival Cubs find themselves near the bottom of the list. Given that Milwaukee hit 17 more homers than expected, and the Cubs 14 fewer, that's a swing of about 45 homers between the two teams solely deriving from Just Enoughers. That's four or five wins right there.
When I saw the Cubs score so low, I figured that it would involve their main sluggers Alfonso Soriano, Aramis Rameriz and especially Derek Lee. That's not the case, though. Of their 81 homers, 22 were cheap—27 percent, right around league average. Driving the team total down was Jacque Jones, Matt Murton and Cliff Floyd, who combined for an impressive zero cheap shots among their 22 homers. All have departed, except Murton (who has been the subject of trade rumors since the signing of Fukudome).
Maybe the most impressive team total is the Phillies. They had the second-most homers in baseball last year despite getting screwed on the borderline blasts.
They were the anti-Red Sox as almost all of their main boppers had few Just Enoughers: Burrell (five of 30), Chase Utley (four of 22), the departed Aaron Rowand (six of 27), and Ryan Howard (11 of 47). This team could score an absurd number of runs this year if things break its way.
Last but not least are the Toronto Blue Jays and their comically low total of 18.8 percent cheap shots. They finished four games under their pythag record and lost another three wins or so based on their lack of lackluster homers. Given the nature of the division, I have trouble imagining them coming in higher than third under any circumstances, but stranger things have happened.
Summing up
Some of the players and teams listed above will defy my predictions and continue to veer from 29 percent. After all, exceptions always exist. But these are the cases where it pays to note the information at Hit Tracker.
References & Resources
This article is, obviously, entirely dependent on the info gleaned from Hit Tracker. Add it to your bookmarks if you haven't already.