In 2009, the American League saw a new designated hitter rein supreme over the league. Adam Lind, then entering his fourth year as a major leaguer and first as an everyday player, burst onto the scene with 35 homers, an OPS of .932 and a WAR value of 3.7—a successful season for most players, let alone one with such limited service time.
The breakout yielded a fair amount of optimism and excitement to see what Lind could do moving forward. Yet, he never did progress. In fact, Lind dropped off heavily and has barely shown a glimpse of returning to his old form.
The reasons why are largely speculative: he signed a new contract and hasn't kept his conditioning up, injuries have taken their toll on him, pitchers have simply figured him out. Upon further examination, the evidence seems to suggest that it is perhaps a very potent mixture of all three.
His injuries are recurring, which, in many cases, suggests not enough time being spent in the weight room to rehab, and his ineffectiveness against left-handers seems almost inconceivable. He's simply not seeing the ball at all in lefty-lefty matchups, and his swings look terrible as a result.
While much of this could, in some instances, be attributed to something a simple as confidence, much of Lind's trouble may be due to a small hitch in his swing—something that easily could be due to his injury woes.
In 2009, Lind boasted a line drive rate of 20.2 percent, which placed him among the league's best in the category. The flat plane of his swing coupled with a smooth rhythm lent itself well to driving the ball into the gaps. His groundball rate of 43.0 percent and flyball rate of 36.8 percent put him squarely within the league averages. It was his ability to drive the ball that set him apart.
At the end of 2009, Lind was placed on the shelf with a right elbow injury. The extent of the injury is, admittedly, unkown given that he was shut down for the year with four games left on the Blue Jays' schedule. It was, in theory at least, a non-issue. There was no sense playing him when the season had been decided. Since that injury, things have gone south for Lind, and that arm problem could very well be the starting point.
Given the anatomy of Lind's swing, the right arm plays a lead role. As a left-handed batter, it is his lead arm and, given Lind's mechanics, it provides both the timing mechanism and the power of the swing. Any time a joint is injured, it can be nasty business. We've seen joint injuries derail the careers of numerous hitters as they not only inflict pain and tentativeness, they tend to nag, and I believe this is what has happened with Lind.
In the below clip from 2009, you see Lind address the pitcher—incidentally Justin Verlander—and the pitch head on, keeping two eyes on the ball from the release point. With a step towards the pitch, Lind is in a good position to make contact and drive the ball. You'll note that his body stays square throughout the swing and his arms generate the swing while his body follows.
If we fast forward to today, Lind appears to be overcompensating with his torso and lower half. At the point of impact, his body is ahead of his arms, and he has almost turned up the first-base line because his hips initiate the motion. The difference, as I see it, is Lind using his body to swing his arms rather than using his hands and arms to swing the bat.
The upshot of this is rather simple. By swinging his arms instead of the bat, Lind loses considerable bat speed, which explains the drop in his line drive rate from 20.2 percent in 2009 to 16.2 percent in 2012. As a result, Lind is either pounding balls into the ground (51.9 percent groundball rate) or flying out (31.8 percent flyball rate with a 10.2 percent infield flyball rate).
Many will be quick to point out that after a dip in production in 2010, Lind's peripherals returned to their Silver Slugger caliber in 2011. Lind had a line drive rate of 21.8 percent in 2011 with a groundball rate of 40.0 percent and flyball rate of 38.0 percent . However, I believe much of this improvement can be attribute to a fast start to the season before the flaw in his swing caught up with him.
Lind first hit the DL on May 8 with a back injury. To that point in the season, he had posted a solid OPS of .858 on the strength of a .313 batting average. After a 24-game absence, Lind raised that batting average to .339 and the OPS to 1.017 with 15 home runs.
However, his hot run after the injury largely can be attributed to beating up on weaker opposition in the 2011 Orioles, Royals and Reds, respectively. From that point on, his numbers dipped to their resting point with a .251 average, .734 OPS and 26 home runs. His peripherals were merely bolstered by an incredibly good stretch.
The shift in movement not only explains much of his batted-ball numbers, but his injury woes, as well.
The back injury is a significant marker because of the shift Lind has made in his swing. The way he engages his torso and lower half puts greater strain on his back for a player trying to generate enough bat speed to hit for power. As such, we have seen Lind miss games due to wrist and back injuries in the time since the original back problem. He is currently on the 15-day DL with a back strain.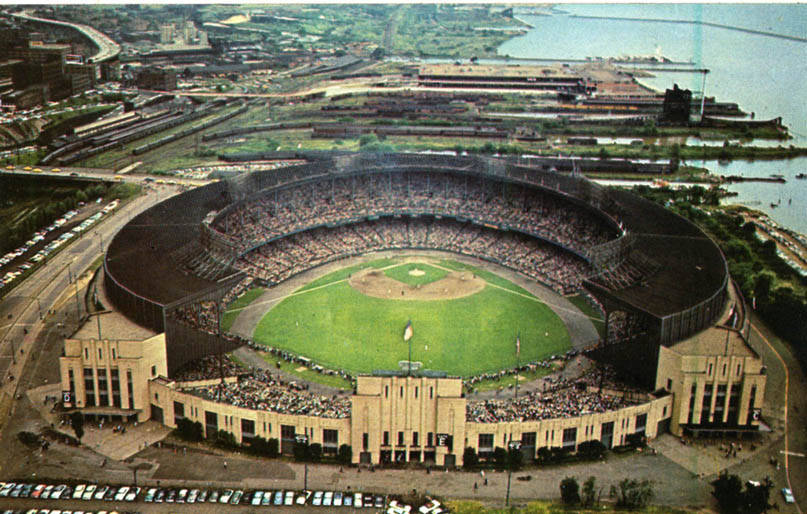 Not only is it worth wondering if a lack of work ethic is the cause of these injuries, but it is worth exploring if it is his swing that makes him more prone to injuring these crucial areas that, in turn, affect his swing further.
If Adam Lind is ever to re-emerge as a capable big league hitter, the focus must be on re-engaging his arms in his swing. Generating quality bat speed by relying on your body's rotation is not only ineffective, it is harmful for someone with his history.
Lind needs to try and find his form—literally—from his 2009 season when the arms generated the speed and his body provided the power. Obviously a re-dedication to training appears to be needed given much of the talk surrounding his work ethic, but less stress on injury-prone regions by engaging the hands would do a lot of good.
He may never hit lefties, but he should hit something.
References & Resources
All stats are courtesy of Fangraphs.
.GIFs were made by myself for the purposes of this piece.