The Oakland Athletics are turning heads in the baseball world at the moment. Billy Beane's boys are in a contending position with less than a week until the July 31 trade deadline, something that hasn't been the case in a while (since 2006 to be exact). In recent years, the A's have been accustomed to being sellers in the midst of a losing season at the non-waiver deadline, in hopes of re-building for the future. Almost everyone assumed Oakland would be out of contention and sellers again this season. Right-handed starter Brandon McCarthy was going to be the team's main piece to move.
McCarthy pitched like an ace for Oakland in 2011 and will become a free agent at the end of this season, making him an ideal canddate for a prospect-filled Beane deadline swap. Interestingly enough, Oakland is in contention, and McCarthy hasn't started a game in over a month, which leads me to believe that he won't be moved any time before July 31.
I'm not going to discuss whether or not Beane should trade McCarthy (if he could) or if I think Oakland is for real, but instead my goal is to discover just how many millions McCarthy's injury-riddled past will cost him once he becomes a free agent this offseason.
McCarthy gained a ton of popularity after appearing on the cover of ESPN the Magazine with his supermodel wife and the headline, "Chicks Dig the Ground Ball." In that article, McCarthy discussed his admiration for Bill James and just how much the study of sabermetrics led to his 2011 success. That article and McCarthy's twitter account endeared him to the general public, while his American League-leading FIP, endeared him even more to the sabermetric community.
After breaking out last season, McCarthy began this year by putting up ace-level numbers, again. In 78 innings (12 starts), McCarthy has an ERA of 2.54 (65 ERA-) and a FIP of 3.37 (84 FIP-). His groundball rate is down from last year (42.9 percent from 46.7 percent), which factors into his SIERA (4.23), which predicts some ERA regression. McCarthy's numbers look good, but two DL stints, including the one he is currently on, have cost him nine to ten starts.
McCarthy's last outing came on June 19, but a right shoulder injury has kept him out since that date (although he's scheduled to pitch a simulated game today). For those with knowledge of McCarthy's career, that statement should sound very familiar. Since 2007, that same shoulder has caused almost double-digit disabled list stints for McCarthy; it even put him on the DL during his breakout 2011 season. The combination of McCarthy's talent and injury history caused Grant Brisbee, of SB Nation, to call McCarthy baseball's "second-most interesting free agent this offseason."
Brisbee's article had two very interesting quotes:
Brandon McCarthy, fantastic pitcher … everything looks great. If you're concerned about the low strikeout rate, don't worry too much—it's part of the plan. McCarthy keeps the ball on the ground, and he doesn't walk anyone. He's the perfect pitcher for a team with a good-to-great defensive infield.
So what do you pay for a pitcher who is a) excellent and b) has that kind of injury history? Rich Harden was usually signed for a one-year deal, but McCarthy's injuries aren't as devastating as Harden's usually are. McCarthy had this shoulder problem last season, and he was still one of the more valuable pitchers in the league.
Brisbee's two main points are that McCarthy is a great pitcher but his recurring shoulder problems are a cause for concern.
First, I'd like to point out that McCarthy's low homer rates may be another concern. While there was a negligible difference between home and road for both his homers-per-nine innings and home runs-per-fly ball last season despite playing in Oakland (well below-average home run park in each of the last three seasons according to FanGraphs), this season there is a fairly large gap (0.39 HR/9 at home vs. 0.84 on the road), albeit in a small sample.
A move away from Oakland Coliseum (or whatever it's called these days) probably would lead to McCarthy giving up more home runs, which in turn would lead to a higher FIP. Still, his right shoulder is way more of a concern for such an effective pitcher, and McCarthy has been an extremely effective pitcher.
When describing McCarthy, Brisbee used words such as fantastic, excellent and perfect. Those probably sound like extremely bold descriptors, but in McCarthy's case, they may, in fact, be spot on.
As I noted before, last season was clearly a breakout year (age-27) for McCarthy, and he has put up great numbers in limited time this season. Since 2002 (min. 240 innings), only Zack Greinke, Adam Wainwright and Justin Verlander posted a lower FIP than McCarthy during their age-27 and age-28 seasons.
That sounds amazing, until you consider the fact that McCarthy has barely thrown over 240 frames and probably will only reach 300 innings by the end of 2012. In almost all cases, in order for a free agent starter to ink a huge long-term deal, he needs to be able to consistently throw 180-220 innings per season, which McCarthy has never done. I think this is part of the reason Brisbee referred to Rich Harden as a good comparable for McCarthy.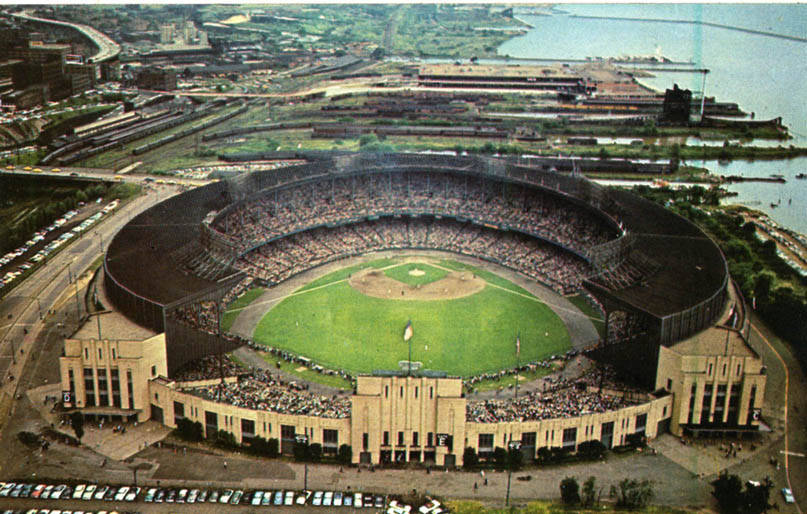 Harden only has one season in which he threw over 150 innings. Most seasons, his right shoulder left him shelved on the disabled list. Yet, he was effective in many seasons while only pitching between 70 and 120 innings. After missing time on the DL in both 2008 and 2009 (Harden's age-26 and age-27 seasons), he was able to negotiate a one-year, $6.5 million contract with Texas that include an $11 million mutual option ($1 million buyout) for the next season. That contract included incremental money for innings he threw over 155.
Harden would not cross that 155-innings threshold, and his option was not exercised at the end of the 2010 season. He is currently out for the entire 2012 season. For reference, here's how Harden and McCarthy's career numbers match-up.
| Pitcher | IP | K/BB | GB% | ERA- | FIP- |
| --- | --- | --- | --- | --- | --- |
| Brandon McCarthy | 621.1 | 2.29 | 40.0% | 90 | 95 |
| Rich Harden | 928.1 | 2.25 | 38.9% | 86 | 91 |
I wouldn't say those numbers are eerily similar, but they're pretty darn close. Harden is a good comp for what McCarthy's career may become, and his 2010 contract with Texas could be a good starting point for what McCarthy could be in line to receive this offseason. A one-year deal with incentives and multi-year options may be exactly what he will have to settle for.
While Harden's contract is a good starting point, any team that is interested in McCarthy should also have an idea of what type of production they're going to get from him after this season.
For a frame of reference into that idea, I searched for some comparable pitchers. Below I listed pitchers who put up comparable numbers in their age-27 and age-28 seasons in a similar number of innings (240-300), since 2002.
| Pitcher | IP | K/BB | GB% | ERA- | FIP- |
| --- | --- | --- | --- | --- | --- |
| Brandon McCarthy | 248.2* | 3.98 | 45.5 | 78 | 77 |
| Ben Sheets | 247.1 | 4.63 | 38.1 | 86 | 76 |
| Roy Halladay | 274.2 | 3.56 | 59.9 | 70 | 75 |
| Jake Peavy | 275.1 | 2.97 | 41.6 | 79 | 85 |
| Zack Greinke | 287.2* | 4.36 | 49.7 | 97 | 73 |
| Doug Fister | 292* | 3.93 | 48.7 | 78 | 79 |
*denotes that age-28 season is still in progress
Doug Fister and Greinke are still pitching in their age-28 seasons, so they're useless for projecting McCarthy into the future. Drawing comparisons to Roy Halladay in any conversation is a good thing. The only problem with that comparison is that Halladay was an ace before his age-27 season, and his age-27 and age-28 seasons were probably his two worst seasons in terms of injuries and innings pitched.
Like Halladay, Jake Peavy was an ace before age 27, winning a Cy Young award when he was 26 years old. Peavy had injury issues that caused him to miss starts from ages 27 to 30, but he has been able to stay healthy and effective this season at age 31. Ben Sheets feels like the best comp in the group based on his injury-marred career. However, Sheets was a pretty durable guy before he was 27 years old, but it has been all downhill since for the right-hander. Injuries caused him to miss a ton of time from 2010 until this season, although he's recently made a beginning of a comeback with the Atlanta Braves.
Those players give us a good reference for just how good McCarthy has been over the last two seasons and do a marginal job of projecting where his career may go in the future. However, they don't do a lot to tell us what kind of money he could have made on the free agent market, as two seasons is too small of a window into their and McCarthy's careers.
So I attempted to discover what McCarthy's career would look like had he only fractured his shoulder one time. (I used the 2010 fracture that cost him almost that entire season.) Of course this is fantasy assumption, but as Brisbee pointed out, constant fracturing of a shoulder is unusual. Also, this assumption is useful to answering my original question, "How much has Brandon McCarthy's shoulder cost him?"
I only eliminated the right shoulder injuries, assuming that other injuries in his career would still have occurred, and projected his career numbers based on the numbers he put up in the seasons that he missed time, as well as projecting him out for the rest of this season.
| IP | GS | K/BB | GB% | ERA (ERA-) | FIP (FIP-) |
| --- | --- | --- | --- | --- | --- |
| 905.1 | 140 | 2.44 | 40.59% | 3.85 (87) | 4.04 (93) |
I then found recent starters (since 2002) who had similar career numbers when they were between the ages of 27 and 29. I listed the eight comparable starters below, as well as the contracts they signed around that time in their careers.
Pitcher
Contract Extension (*=FA)
Javier Vazquez
4-year, $45 million
Chad Billingsley
3-year, $35 million with option
Freddy Garcia
3-year, $27 million
Mark Buehrle
4-year, $56 million
Rich Harden
1-year, $7.5 million with option*
Cliff Lee
4-year, $15 million with option
Bronson Arroyo
3-year, $12 million
 
Livan Hernandez
3-year, $21 million
Seven of the eight pitchers signed contract extensions with the team they were already on. Some of the contracts were inked during arbitration years, while others were signed just before these pitchers could become free agents. The point is that baseball organizations value pitchers who can put up those types of numbers early in their careers. Front offices tend to invest in them before they are able to hit free agency.
The seven pitchers above who signed extensions signed on average for 3.4 years (essentially 3 years with an option) with an average annual salary of about $9 million.
If McCarthy's past wasn't so maligned with injuries, Beane probably would've bought out McCarthy's last season of arbitration (this season) and extended him. A three-year, $30 million extension with a club option for a fourth year that would bring the total deal to $42 million seems realistic to me. The starters above that signed extensions with their current team in all likelihood would have received longer deals worth more money had they hit the open market. Thus, I would expect that McCarthy could have received a four-year, $44 million free agent contract with a club option for a fifth year.
Some team is going to sign McCarthy this offseason. He very well could re-sign with Oakland as McCarthy is a guy, like Sheets and Harden, that Oakland has taken a chance on in the past. Heck, they already took a chance on McCarthy by signing him before his 2011 season, and that worked out.
Based on prior contracts, I expect McCarthy to receive a deal similar to the ones signed by Harden (that has popped up twice in this article) and Sheets (who signed a one-year, $10 million contract with Oakland in 2010).
My projection is a one-year, $10 million deal with a $10 million option for a second year that automatically is exercised if McCarthy throws 150 innings in 2013. But that contract pales in comparison to what he would have received given a healthy shoulder history.
All contract data comes courtesy of Cot's Contracts.