If Jamie Moyer had been just a mediocre starting pitcher in his 20s, he would have presented a fascinating test case in the continuing debate about the worth of the won-loss record. Let me explain.
The method of how an individual pitcher has been judged over the decades has traditionally involved using the won-loss record as shorthand notation for how well the hurler performed.
He's a 20 game winner. He's good for 12 to 15 wins. He's a sub-.500 pitcher. Then, of course, the granddaddy of all titles… the 300-game winner. Entrance to that club, much like Bernie Mac in "Mr. 3000," was a no-questions-asked entrance to the Hall of Fame.
As we know, however, wins and losses can be misleading in judging a pitcher's performance. Example: Harvey Haddix threw 12 perfect innings before allowing an unearned run in the 13th inning on May 26, 1959. The very same Haddix blew a save in Game 7 of the 1960 World Series, giving up two runs and nearly costing the Pirates the title. Obviously he pitched better in the 13-inning game than in the World Series game, but he took the loss in the 13-inning masterpiece and earned a victory in his near-disastrous Game 7.
Haddix' won-loss record was affected by elements beyond his control. The Pirates inability to score against the Braves in 1959 cost him his extra-inning game. Ralph Terry, serving up a homer to Bill Mazeroski, earned Haddix a World Series win. Now if you'd ask Harvey, I think he was happier winning Game 7 of the World Series – and who can blame him?
Today, the flaws of using won-loss as a standard to measure greatness are becoming more understood by mainstream sports press.
Last year's Cy Young Awards were awarded to Tim Lincecum and Zack Grienke, which showed a shift away from Won-Loss adulation. This year's American League Cy Young award, won (and rightfully so) by Felix Hernandez this week, despite his 13-12 record, shows that new and better standards are being applied to how we praise our pitchers. C.C. Sabathia was the only 20-game winner in the American League this season, and even that couldn't land him second place in the voting.
It appears that the kind of voting that awarded Bob Welch the 1990 Cy Young Award even when he wasn't the best starter on his own TEAM, is over (though it could be argued that Welch should have placed third or fourth that year). Hopefully that means we won't have to see another Cy Young handed out to someone like Bartolo Colon, who cracked the top five in a single pitching category (WHIP) in 2005, but by virtue of being the league's only 20-game winner, took home hardware.
This off-season we will see if Hall of Fame voters come to their senses about Bert Blyleven, for whom I have been beating the Cooperstown drum on my blog for the past few years.
So what if Bert is 13 wins short of 300? If he won two more games in half of his big league seasons, he'd be in. Would that have made his career any better? As for the pitchers who stuck around an extra year or two to get to 300 (I am looking at YOU Gaylord Perry and Randy Johnson), would their careers be any less significant had they finished with 299?
Which brings us back to Jamie Moyer. Injuries may have finally caught up with him, but he evidently wants to keep pitching. And because he is left-handed and has a pulse, he will probably find a job. He is sitting at 267 wins for his career, a win total that is comparable to some Hall of Famers: one more win than Bob Feller; one fewer win than Jim Palmer.
Can you imagine if I ever said publicly that Jamie Moyer is in the same class of pitcher as either one of them? How fast would I be put into a straight jacket if I made that statement? He is, however, creeping ever so close to that magic number, 300. If he plays for a team next year and puts eight wins on the back of his baseball card, he'll be at 275… and would pass Hall of Famers Burleigh Grimes and Red Ruffing.
It got me thinking about Moyer's surreal career. This was a guy who, in his 20s, looked like a total bust. Between the ages of 23 and 28—when most pitchers are in their prime—he was a combined 34-54 with a 4.56 ERA. Nothing remarkable. By the time he was 29, he was in the minors.
Imagine if I told you back then that Moyer would have more wins than Carl Hubbell, Whitey Ford, Catfish Hunter and Bob Gibson… !
When he turned 30 he was able to harness his junk ball stuff and pitch well enough to win, aided by the likes of Ken Griffey Jr, Alex Rodriguez, Edgar Martinez, Ichiro, Ryan Howard and Chase Utley producing runs for him. And, in the end, his career ERA—4.24—isn't that much better than his ERA from those subpar 20s.
So imagine if, between 1986 to 1991, he'd been a 10-game winner each year. Nothing significant. Nothing to make him a Cy Young candidate, just hitting the double-digit win mark in what would have been his prime. Add three wins to his 1986 season; one to his 1988 campaign; six in 1989; eight in 1990; 10 in 1991. Then assume the rest of his career plays out the same (including a 1992 season in the minors.) He'd be sitting on 295 wins, and then even an injury-plagued season for a 48-year-old could yield five wins. At that point he'd be at 300—and writers would be forced to evaluate 300 the way that they evaluated 20 wins this year.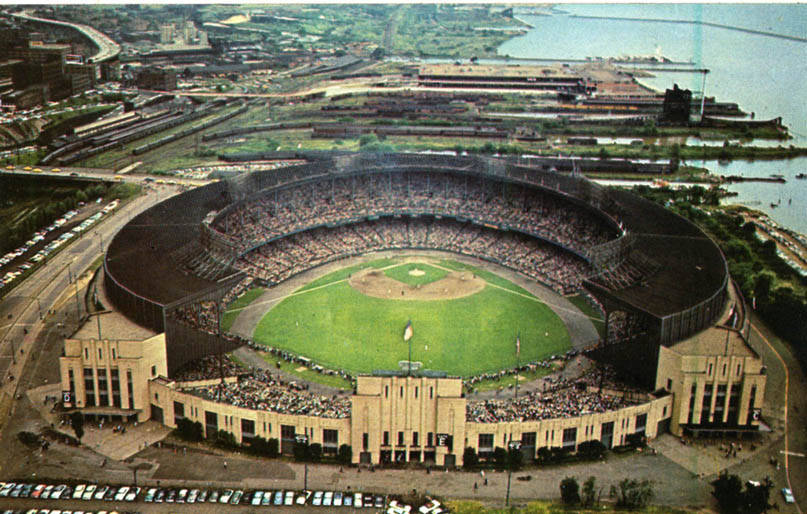 Every 300 game winner is either in the Hall of Fame, a lock for the Hall of Fame (like Greg Maddux, Randy Johnson and Tommy Glavine), or named Roger Clemens, and God-knows-what will happen when his name is on the ballot.
It would be the litmus test for 300 wins being automatic for Cooperstown, a junkball pitcher who hung around into his late 40s with a mediocre ERA and no real dominating season, who was never considered to be an elite pitcher—waving his Hall of Fame credentials.
Nobody could point to steroids with him; I doubt his fastball would even get a speeding ticket. He's just a classic crafty lefty who pitches well enough for the W.
No doubt people would bring up his effective, but hardly legendary, stats in making the argument against his Hall of Fame candidacy. The Bill James article will make the rounds, explaining that Moyer has the most "Cheap Wins" in baseball history. To put it simply, 58 of Jaime Moyer's wins added up to a 5.42 ERA—and with him averaging less than six innings a start. I may not 100 percent sure how James made his calculations, but I can tell you that isn't good. Yet, also without a doubt, many writers would also say "But he won 300 games. And that's a number you can't deny."
I am bringing this up because, as of this writing, he is the closest active pitcher to 300. Andy Pettitte is next with 240, but he might not even be back next year. Nobody else in the bigs has even 200. So the idea of 300 wins being a make-or-break stat for the Hall of Fame could have been tested with Jamie Moyer, right on the heels of the Felix Hernandez Cy Young.
It might be a long while before we see someone sniff 300 again. Roy Halladay might get there eventually… but he's putting together a Hall of Fame career by any standard if he stays healthy. So we baseball geeks missed out on passionate debates about the merits of Jamie Moyer's career.
Of course, I am in no way trying to demean Moyer with this post. There isn't a person reading this that wouldn't trade places with Moyer—in a heartbeat—not only because he has played for nearly a quarter of a century in the big leagues (and called many Hall of Famers and future Hall of Famers his teammates). Not because he has a World Series ring on his finger. Not just as the winner of the Hutch Award, the Lou Gehrig Award, the Roberto Clemente Award and the Branch Rickey Award—Moyer's shown he is one of the true class acts in the game. Not only for all of that, but also because he has made over $80 million during his career (and that's a number we can ALL can understand—and envy).
Moyer's had a wonderful career, one in which his win total (despite his lack of great stuff) tells a lot about his ability to grind it through season after season. It's a career worth celebrating and saluting, but not one to honor with a plaque in Cooperstown.
However, if he'd been just mediocre in his 20s, he may very well have had one.
References & Resources
http://www.baseball-reference.com/