Say what you will about splitting leagues into divisions and having Wild Card teams, but one positive benefit cannot be denied. With 10 postseason berths up for grabs, there are almost always a few teams going right down to the wire before being eliminated. When the World Series was the only postseason game in town, if the two first-place teams opened up a big lead, the tail-end of the season was just a matter of playing out the schedule.
In some cities, playing out the schedule was an annual tradition. Some teams could make their fall vacation plans as early as spring training. One such undistinguished team was the Boston Braves almost every season. Fans could plan on 77 home games, but there was scant hope for any more.
Consequently, Braves Field was usually pretty quiet during the final home stand of the season. Of all the "classic" ballparks that went offline in the second half of the 20th century, Braves Field might have been the least heralded. After opening in 1915, one year too late to house the Miracle Braves, it played host to the 1915 and 1916 World Series with the Red Sox. Then nothing till the Spahn-and-Sain Braves won the 1948 pennant.
Famously, Boston just missed an all-Beantown series in 1948 when the Red Sox lost a one-game playoff to the Indians, but there were earlier possibilities right from the first season of Braves Field. The Braves finished second in 1915 with a record of 83-69, and had a third-place finish in 1916 (89-83).
After that, it was two decades of mediocrity for the Braves. From 1917 through 1936 (when they adopted Bees as a nickname), the Boston Nationals had but three seasons over .500 (79-74 in 1921, 83-71 in 1933, and 78-73 in 1934) and never finished higher than fourth. Attendance was lackluster, aside from 1931-1933 when they drew more than half a million each year. The real downer was the war-shortened season of 1918 when the seventh-place Braves drew a mere 84,938.
So when the 1937 season dawned (after a 71-83 sixth place finish the season before), great expectations were not abundant. The end results proved to be positive (79-73) but not good enough to secure a berth in the first division (the Braves finished fifth), so no year-end bonus, no pennant race.
But as we know from our own hometown allegiances, a team going nowhere may have an individual or two within sight of some sort of individual goal, a team record, or a league leadership to add some interest to otherwise meaningless games. In 1937 the Braves had two such individuals: pitchers Lou Fette and James Riley Turner. What each was attempting to do was notable enough; the fact that they both grabbed the brass ring – in the last two games of the season – defies the odds.
Fette and Turner (both right-handers, by the way) were rookies in 1937. Nothing unusual about that at Braves Field. Given the Braves' perennial mediocrity, scrounging for new talent had become an annual tradition. In 1936, the Braves had but two starters (Danny MacFayden and Tiny Chaplin) with more than 30 starts and more than 200 innings. Five other pitchers were in double-digits in starts, and nine were in single-digits. After the season, Chaplin was traded to San Diego of the PCL for Vince DiMaggio, so that left only MacFayden with a secure spot in the rotation. The other three spots were up for grabs, but Fette and Turner were not the most likely candidates.
What made Lou Fette unusual was his age. A 30-year-old rookie would stand out in any era, but he was a mere pup compared to James Turner, who was 33 years old. Obviously, the Braves were desperate, but the baseball gods were merciful, and the two graybeard rookies had won 19 games each by the end of September.
One can imagine how satisfying that must have been for two ballplayers who had slogged through minor league baseball during the Great Depression. The word "odyssey" would not be inappropriate. After all, Odysseus' post-Troy wandering lasted 10 years. Fette's journey was nine years; Turner's even longer.
Louis Henry William Fette was born on March 15, 1907 in Alma, Mo., and played his first pro game with Pueblo in the Western League in 1928. His 20-10 season there attracted the attention of the Kansas City Blues of the American Association. He pitched two games for them at the tail end of the 1928 season and played for them until 1933, when he was traded to St. Paul (also in the AA), where he toiled through the 1936 season. For the most part he was an innings-eater before that 1936 season.
Then at the age of 29, Fette went 25-8 for St. Paul. That was the season the Saints changed affiliation from the White Sox to the Braves, who couldn't help but notice. Fette's manager at St. Paul was veteran catcher Gabby Street, who likely played a role in Fette's improvement.
Jim Turner's route to the big leagues was even longer. "Milkman Jim" (so-called because of his offseason job) Turner was born Aug. 6, 1903 in Antioch, Tenn., and made his professional debut at age 19 with the Paris Parisians (that's Paris, Tenn.) of the Kentucky-Illinois-Tennessee League. He went 14-10 that season and 16-11 the next, then sat out the next two years. He got back in harness in 1927 for a 10-year minor league stretch that took him from Portsmouth, Va., to Greensboro, Selma and Norfolk.
Like Fette, Turner had a breakthrough year that garnered attention. In 1929, he went 25-9 for Greensboro of the Piedmont League. This was good enough to get him bumped up to the Hollywood Stars of the Pacific Coast League at age 26. After three seasons there and four with Indianapolis of the American Association, he finally got the call to the Show after an 18-13 season and 245 innings pitched.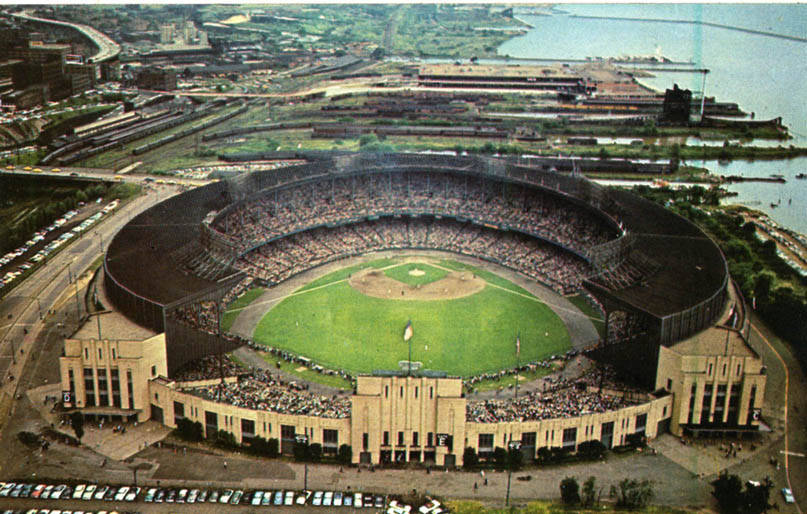 Fette made his major league debut in Brooklyn on April 26, 1937; Turner made his four days later in Philadelphia.
Fette got the win over the Dodgers but it was hardly an artistic achievement: six innings pitched, 13 hits, five earned runs. But the Braves had given him an 8-0 lead after four innings, so he had plenty of margin for error.
Turner also won his first start. Like Fette, he received plenty of run support, and ended up with a complete-game 10-2 victory over the Phillies.
As the season progressed, Fette and Turner competed for best of show on the Braves' pitching staff, though winning 20 games might have appeared to be a remote possibility. During a Sept. 27 double-header at the Polo Grounds, each pitcher came away with a loss. Fette came on for an inning in relief and was credited with the loss, so his record stood at 18-10. In the second game, Turner made his bid for a 20th victory but came up short, though he pitched well, giving up just one earned run in a 3-1 loss to the Giants.
On Sept. 30, however, Fette returned with a 3-2 complete game victory over Brooklyn in the second game of a double dip at Braves Field. His record stood at 19-10. There were two games left on the schedule: Oct. 2 and 3 against the Phillies at Braves Field. The Phillies came into the series with a 61-90 record so the odds would appear to favor the Braves. Offensively, however, the Phillies were hardly a pushover. They finished the season with a .273 batting average (fifth in the league), 724 runs scored (fourth in the league), 2,123 total bases (fourth in the league) and an on-base percentage of .334 (third in the league).
A mere 1,220 fans were on hand for the Oct. 2 game, but they were rewarded by Turner's 20th victory. There was not much drama to the contest, as the Braves forged ahead 7-1 after six innings, and so the score remained at the end. As a bonus, Turner not only got No. 20, he also got the National League ERA championship with a 2.38 figure and led the league with 24 complete games.
But there was plenty of drama surrounding the next game. Could Fette match the achievement of his veteran rookie teammate? This was a close one for the first seven innings, after which the Braves were ahead by 1-0. In the bottom of the eighth, however, they broke it open with five runs. Fette pitched a scoreless ninth and he joined Turner in the charmed 20-win circle.
It was a classic feel-good story (good enough for Fette to land a spot on a Wheaties box in 1938) and a pretty memorable final weekend for a team that was going nowhere. The fans may not have turned out in droves, but the team was seriously motivated to win those games for the two geezer rookies.
Of course, given their overachieving rookie seasons and their advanced ages, Fette and Turner could not offer an encore to match, though they did remain solid starters and each made an All-Star squad (Turner in 1938, Fette in 1939). Fette went 11-13 (3.14 ERA) in 1938 and 10-10 (2.96) in 1939. Remarkably, six of those victories were shutouts, and Fette led the league in that category – for the second time, as his five shutouts in his rookie year also placed him first.
After a woeful start in 1940 (0-5, 5.09 ERA), he was placed on waivers and the Dodgers selected him, though he only pitched three innings for them. After serving in the military for four seasons, he returned to the Braves for five games in 1945, and that was it for Lou Fette's playing career, end result: 41-40 with a 3.15 ERA. Notably, 14 of his victories (almost one third the total) were shutouts. He died on Jan. 3, 1981 at the age of 73.
Turner also ended his major league playing career in 1945 (since he was 38 years old at the time of Pearl Harbor, his services were not required by Uncle Sam). The ranks of ballplayers had been thinned out by the draft, so he continued to pitch through World War II.
He followed up his rookie year with a 14-18 (3.46 ERA) season for Boston in 1938, but skidded to 4-11 (4.28 ERA) in 1939. The Bees traded him to Cincinnati, which proved to be just the tonic to get him back on track. He went 14-7 (2.89) for the Reds in 1940 and got to pitch one game in the World Series against Detroit.
Turner had a so-so season in 1941, 6-4, 3.11, and in 1942, after just three games, the Reds traded him to the Yankees, for whom he worked exclusively in the bullpen, making another World Series appearance in 1942, this time against the Cardinals. (The Yanks won the pennant again in 1943, but their starting pitching was so effective in the five-game victory, the bullpen was limited to just two one-inning relief appearances by Johnny Murphy).
Turner remained with the Yankees through age 42 and the 1945 season, when he finally retired with a record of 69-60 and 3.22. He actually pitched for the Yankees' Double-A team in 1946 and did quite well, going 11-3 with a 1.94 ERA. He pitched briefly for Portland in Triple-A in 1947 before retiring for good – but only from playing.
After his playing career ended, he was the Yankees pitching coach from 1949-1959, cashing many a World Series check. He managed for a season in the minor leagues and joined the Reds in 1961 as pitching coach just in time to lead their pitching staff to a pennant in the World Series against the Yankees.
He stayed with Cincinnati through the 1965 season and returned to the Yankees in
1966. And there he remained until he retired in 1973 after a half-century of professional baseball. There were no more World Series checks, however, as the Yankees were in decline during his second tour of duty. He died on Nov. 29, 1998 at the age of 95.
Turner also achieved some notoriety for being named the Chicken Colonel (apparently, his demeanor was reminiscent of Colonel Sanders) in Jim Bouton's Ball Four. Bouton portrayed him as a hopeless mossback who was more than willing to take credit for a pitcher's success but would shun him when things turned bad.
Judging by their career totals, Turner and Fette are not particularly notable. But their 1937 rookie season surely deserves some sort of commemoration. Perhaps they should have been immortalized in some sort of Spahn-and-Sain couplet of their own, say…
Turner and Fette…what follows is petty.
Fette and Turner…the rest are back burner.
Forgettable doggerel to be sure, but what Fette and Turner did in 1937 should not be forgotten.
Frank Jackson writes about baseball, film and history, sometimes all at once. He has has visited 54 major league parks, many of which are still in existence.