*1960*
Missing one element of seeing World Series banners flapping in the wind….
Candlestick Park opens April 12th
It doubled as a beanbag chair….
O's manager Paul Richard's designs a catcher's mitt 50″ in circumference to handle Hoyt Wilhelm's knuckleball
Making an ass of the A's….
Charlie O Finley buys the Kansas City A's from the estate of Arnold Johnson
Jerry saves….
Jerry Holtzman of the Chicago Sun Times helps initiate the crediting of relief saves
Gerbilling….
Cubs trade Ron Perranoski and two other players to the Dodgers for Don Zimmer
What have you Dunn?
Pancho Herrera whiffs 136 times….an NL record for a 154-game season
Check the job description dude…
Elmer Valo walks 18 times as a pinch hitter
*1961*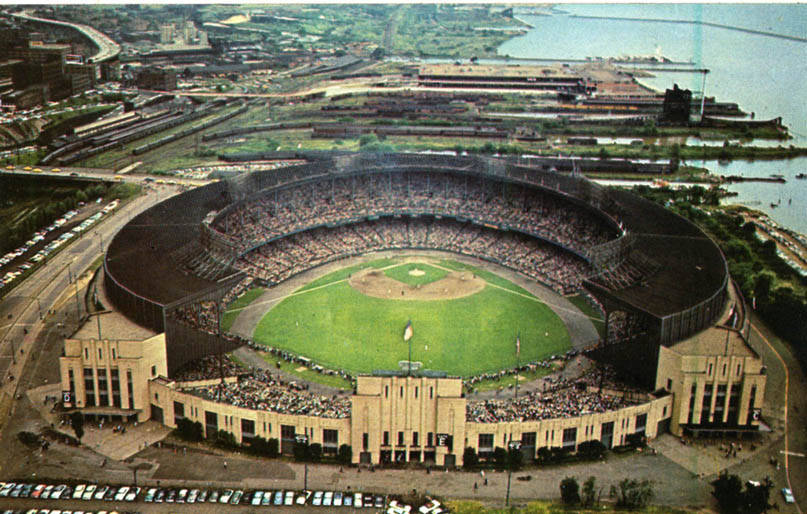 What are you doing with that bottle Mr. Reilly?
Roger Maris hits 61 HR
Crazy eights….
Instead of a manager, the Cubs try eight coaches
Eddie Waitkus would've shot himself….
Phillies lose 23 straight
Bud Selig: "I didn't do it!!!!!!!"
All Star game ends in a 1-1 tie after rain hits
Maybe he should've invested in air conditioner stock instead….
Ty Cobb dies
*1962*
The spirit of Dusty Baker…
The Washington Senators' Tom Cheney K's 21 Orioles in 16-inning game
Bo knows no-no's….
Bo Belinsky no-hits Orioles on May 5
Pull the pitcher then pull my finger….
Pirates' reliever Diomedes Olivo makes his major league debut at age….43
In this case, 'DH' could mean 'didn't hit'…..
Cub pitcher Bob Buhl goes 0-for-70 at the plate for the season
Control freak….
KC A's Bill Fischer pitches 84.1 straight innings without issuing a base on balls
Home cooker….
The Giants' Billy Pierce has 12 starts at Candlestick Park and goes 12-0
Fitting in….
New York Mets' pitcher Craig Anderson loses 16 straight
*1963*
Improving on imperfection…..
Mets' pitcher Roger Craig loses 18 straight
Road worriers…
Mets lose 22 straight on the road
As seen on the 'Home Shopping Network'….
Pete Rose wins the NL ROTY award
Making the commentators life difficult….
On September 13, the Giants briefly have an outfield of Alou-Alou-Alou
And he went on the DL with whiplash….
The Tribe goes back-to-back-to-back-to-back off Angel Paul Foytack
Keeping Ty company…..
Rogers Hornsby dies
Why you should never sleep with the manager's wife….
Astro John Paciorek goes 3-for-3 with 4 runs scored, 3 RBI, two walks in his major league debut….and never plays another ML game
*1964*
Perfecting futility…
Mets are swept by Giants in 10.5 hour doubleheader
Bunker mentality…..
19 year old Oriole Wally Bunker wins 19 and is out of the majors by age 27
Teeny bopper….
Tony Conigliaro blasts 24 HR and slugs .530 as a 19-year-old
When substance abuse is the only logical solution…..
Casey Stengel's Mets lose 340 games over their first three seasons
It seemed like a good idea at the time (seriously)….
Cubs trade Lou Brock, Jack Spring and Paul Toth to the Cardinals for Ernie Broglio, Bobby Shantz and Doug Clemens
With a name like that, you expect perfection….
Giants' Jesus Alou goes 6-for-6 on July 10
But not the last….
Masanori Murakami becomes first Japanese-born major leaguer
Thurmanated….
Cubs Ken Hubbs dies in a private plane crash
Gag reflex….
Phillies blow the NL flag after leading by 6.5 games with 12 to play
If they'd won the World Series, they'd have shot him….
Yogi Berra wins the AL pennant as a rookie manager and is fired
*1965*
Jesse Orosco called him "Junior"….
Satchel Paige tosses three scoreless innings for the A's against Boston. He is somewhere between 58-65 years old at the time
Keep On Sucking….
Mets lose 112 games giving them 452 losses over their first four years
Spiking the dinks….
Spike Eckert replaces Ford "Astor" Frick as baseball's lackey, er….commissioner
Baby boomer….
Boston's Tony Conigliaro becomes youngest homer champ (32 HR) at age 20
Bats in the Blefary….
O's Curt Blefary is named AL ROTY after hitting 22 HR
Wouldn't you have to eat 33 baseballs first?….
White sox catcher J.C. Martin is charged with 33 passed balls
Salary crap….
The average salary in MLB is $17,000
Thou shalt not….not….
Gus Triandos retires with a record 1206 consecutive games without being caught stealing. His career number of SB? One
Whatever works…..
On September 3, the Dodgers use four pitchers to blank the Astros the day after they used three hurlers to shut them out
*1966*
It's Miller time!….
Marvin Miller elected executive director of the MLBPA
And the truth shall set you free….
The Yankees fire Red Barber after he points out the sparse crowd at Yankee Stadium
DH my….
Braves pitcher Tony Cloninger blasts two grand slams on July 3
OK do it again!….
Reds' Art Shamsky enters game as pinch hitter and ends up with 3 HR on August 12
*1967*
Red Sox know Dick all….
Dick Williams leads Red Sox to "Impossible Dream" pennant
Couldn't they have called it a draw?….
NL wins All Star game in 15 innings. Tony Perez homers to win it.
Was it a reward or a punishment?….
Mets trade Bill Denehy and $100,000 to Washington for Gil Hodges who will manage the Mets
D'OH!!!!….
The Cubs' Ken Holtzman starts the season 9-0 then is called into military service
Great! Now we can pay A-Rod….
Television revenue hits $25 million
Before BALCO….
The AL bats .236
Will hit-and-run for food….
The Mets use 54 different players over course of season
Why?….
On September 16, the White Sox use four pinch runners in one inning
*1968*
Jugger-nots….
Astros beat Mets 1-0 in 24 innings on April 15
We'll never see another….
Denny McLain (31-6) is first 30-game winner since Dizzy Dean
How on earth did he lose nine games?….
Bob Gibson goes 22-9 with a 1.12 ERA
Orel history….
Don Drysdale pitches 58 consecutive scoreless innings
The slide of the Yankees….
The Bronx Bombers(?) hit .225 as a team
One man gang….
Catfish Hunter of the A's throws a perfect game and garners 3 hits and 4 RBI on May 8
As seen on e-Bay….
Pete Rose wins first batting crown
Rick Reilly asked him to autograph a specimen bottle….
Frank Howard hits 10 HR over six games
Memo to Leo Durocher: "bite me"….
Cubs catcher Randy Hundley catches 160 games
*1969*
Baseball, eh?….
MLB goes international as Montreal Expos begin play
The owners celebrated Marvin Miller's birthday by getting him a punching bag….
Bowie Kuhn hired as baseball's commissioner
When Flood-gate didn't involve Roberto Alomar….
Cardinal Curt Flood sues organized baseball after being traded to Phillies
Acting upon a common impulse….
Twins' manager Billy Martin beats up own pitcher (Dave Boswell)
Sunshine, daisies, and happiness…..
KC Royals' Lou Piniella wins AL ROTY
When New York City officially ran out of virgins….
Joe Pepitone traded to Astros for Curt Blefary
What's next? The Red Sox winning the World Series?….
The Amazin' Mets win the NL pennant and go on to upset the Orioles in the Fall Classic