The 2012 Hardball Times Baseball Annual – in that era it was a fat ink-and-paper publication – ran an article called "Diary of a Mad Sports Bettor," which examined beating the odds on baseball in particular. The author was a fellow I'd never heard of – and you hadn't either – named James Holzhauer, a professional sports gambler who lives in Las Vegas.
Chances are you know him now, after his nearly $3 million in winnings on Jeopardy, his 32-game winning streak last year, and his runner-up finish on the show's "Greatest of All Time" tournament a few weeks ago. The four episodes averaged nearly 15 million viewers (more than the World Series).
So this seemed like a good time to ask him to revisit what he wrote then: Diary of a Mad Sports Bettor. We posed some questions.
Holzhauer wrote in his "Diary":
Placing winning sports bets often hinges on an information advantage. The problem is that most publicly available information is already factored into the betting odds.
Q: Oddsmakers know about home field advantage, starting pitchers, and so forth.  But there's so much more information now than even eight years ago, when you wrote your Hardball Times article –spin rates, exit speeds, detailed batters' records against certain kinds of pitches, etc. Do oddsmakers dig that deeply? Is there an advantage to bettors to do so?
Holzhauer: Fifteen years ago, baseball was the easiest major sport to bet. I now think it is the toughest. As advanced statistics have gone mainstream, the bookies are using them to set more accurate odds and there are more sharp gamblers out there gobbling up the few good bets. The game lines may not be quite as efficient as the NFL's, but there aren't as many props available, limits are lower, and the sports books are less tolerant of sharp action from baseball bettors.
From the Diary:
The most important advice I can give regarding futures betting is that bookies tend to underestimate the frequency of low-probability events.
Q: In that 2012 article, you gave several examples of teams from the previous decades that were regarded before the season as barely-.500 or worse teams and made the World Series. The beat went on, with the 2012 Giants and Tigers, the '13 Red Sox, the '14 Giants and Royals, the '15 Mets and Royals. But there are no such cases the past four years. Has anything fundamentally changed (the rich teams getting richer, for example)?
Holzhauer: I don't think anything about the game has fundamentally changed, but the past few years have featured a very clear divide between preseason favorites and underdogs. Most of the 2000s teams mentioned in my initial essay were only forecast to be a few games off the division leader; lately it has not been uncommon to see three or more division races look like foregone conclusions even before Opening Day. Even still, strange things happen: The 2018 Nationals and 2019 Indians were heavy preseason favorites to win their divisions, but neither came close. Unfortunately, futures odds are set much more efficiently now, so this is a tough way to make money.
From the Diary:
The best betting values occur when a team has gotten significantly better or worse without attracting mainstream attention.
Q: An anecdote from that article: The 2007 Rays finished 66-96, largely because of bad defense and bullpen, both of which, you said, tend to regress to the mean the next year. Computer forecasts saw the Rays' offseason improvements, but "only a few sabermetrically inclined people took notice." The team won 97 games in 2008.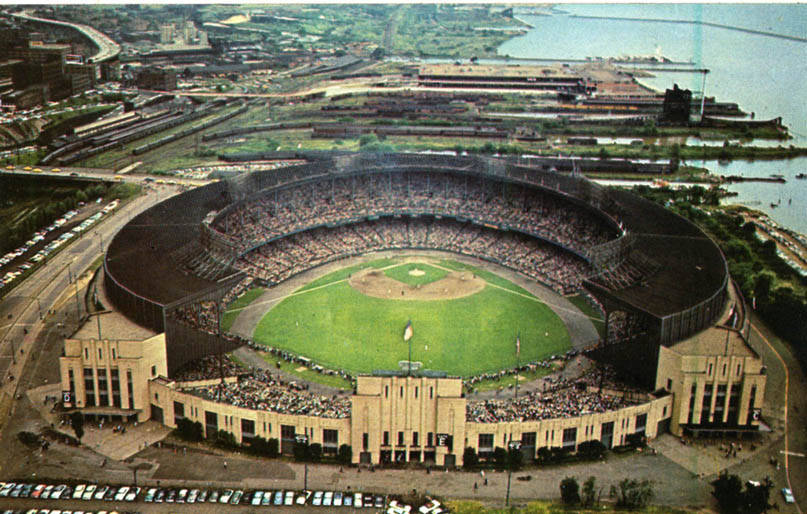 Holzhauer: I still believe that statement to be true. Just this past year I mentioned on a preseason NFL podcast that savvy bettors should ignore hyped teams that made big offseason splashes (e.g., the Browns) and look to teams nobody was talking about (like the Titans). That said, no team will ever repeat the futures market value of the 2008 Rays.
Not only was that team a perfect storm of negative public perception and under-the-radar improvements, but also the oddsmakers at the time were willing to ignore preseason forecasts from the likes of PECOTA, ZiPS, etc. They're no longer making that mistake: The opening over/under on the 2008 Rays season win total was set 21 games below the PECOTA forecast, but it is rare to see a gap of more than five nowadays. If you must bet a World Series future, pick a team you like in the second tier. No one is paying their rent betting the Yankees at 3-1.
From the Diary:
I programmed a spreadsheet to simulate the (2006) season thousands of times, and loaded it with projections from PECOTA, ZiPS and CHONE. The results recommended a number of wagers…
Q: Your Jeopardy success proves you have an incredible memory, but you said in the article that you rely heavily on data, not just recall. Whether we bet seriously or not, do most of us put too much into what we remember of last season or a particular player's reputation?
Holzhauer: Serious gamblers (or aspiring Jeopardy players) definitely need to rely on data instead of heuristics. I used to watch Jeopardy and think there was always a category on opera or ballet, but only rarely sports. It turns out sports actually appears far more frequently than either of the other two topics; I was just upset the show was wasting time on subjects I had no interest in. Your eyes may tell you Derek Jeter is a plus defender, but the numbers reveal the truth.
From the Diary:
The 2007 World Series pitted the Rockies, who had won 21 of their last 22 games, against the Red Sox, who were the far superior team on paper…The media often portray sabermetricians as heartless robots for not believing in the predictive power of clutch hitters or hot streaks…it was a golden opportunity for me to speculate that the streak wouldn't continue. (It didn't.)
Q: The article implies in a couple of places we amateur forecasters tend to overvalue "hot streaks" of teams or individuals.  For the bettor, is there any weight at all to be put on such streaks?
Holzhauer: Any time a team is on a long winning streak, there is likely to be small value in fading them. You may have to shop around—usually a so-called square book will have better odds on the underdog in this spot.
Q: So, what teams are the best bets to be in the 2020 Series?
He didn't answer that one. You'll have to do the work yourself.